Atlanta Braves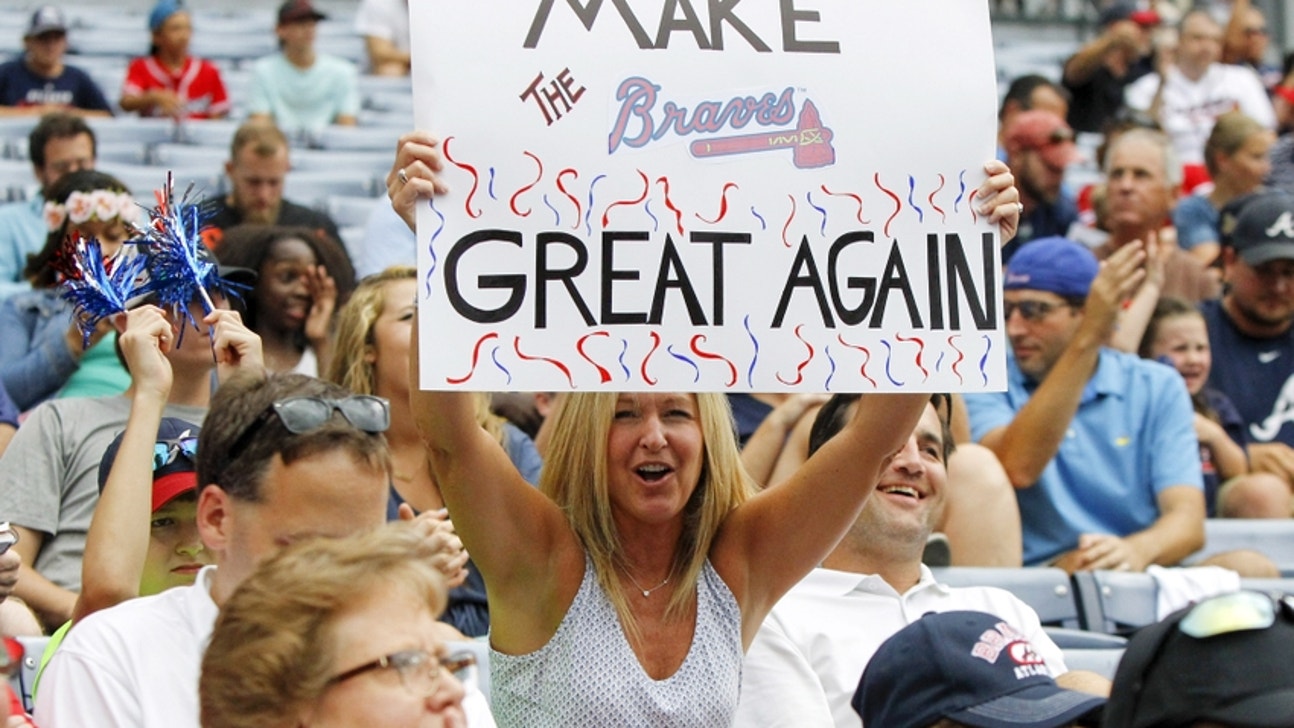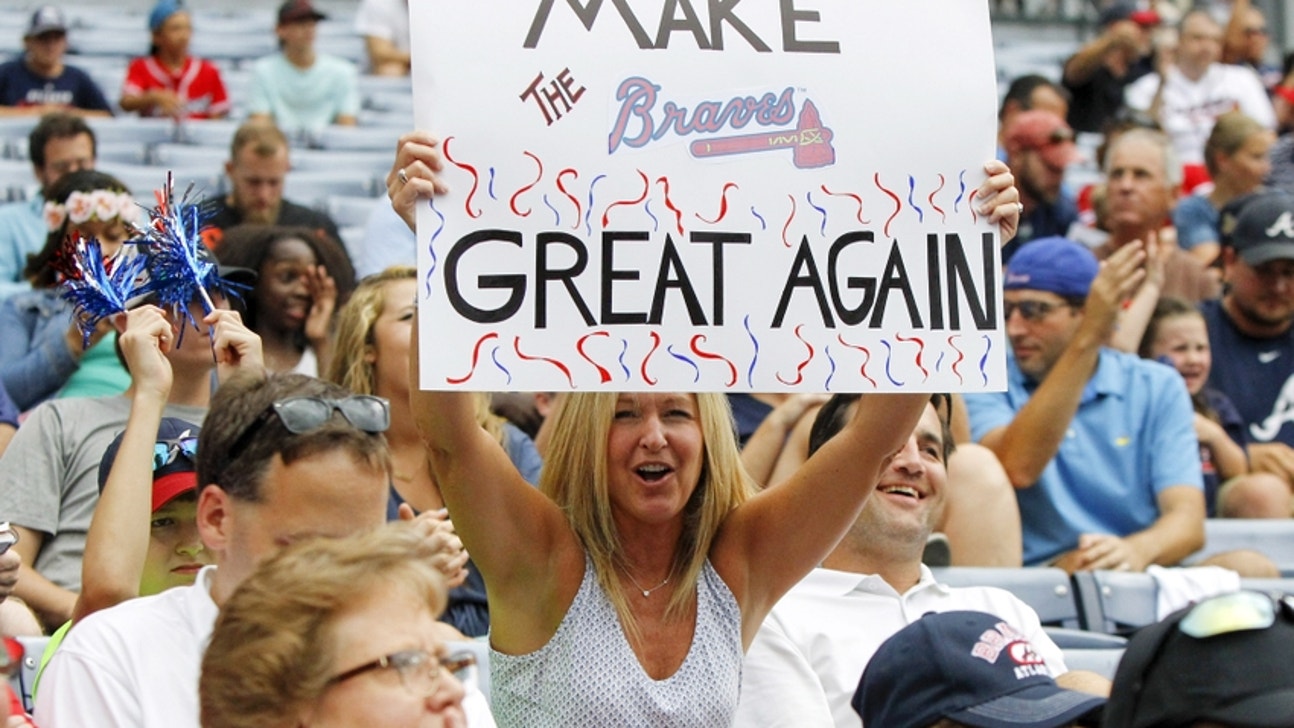 Atlanta Braves
Atlanta Braves Minor League Move Catch Up
Updated
Mar. 5, 2020 12:36 a.m. ET

Fansided, Fred Owens/FanSided via Tomahawk Take
Jul 16, 2016; Atlanta, GA, USA; An Atlanta Braves fan holds up a sign during the first inning against the Colorado Rockies at Turner Field. Mandatory Credit: Brett Davis-USA TODAY Sports
Minor league moves continue as the Atlanta Braves get ready for 2017.
You may have read about some of these Atlanta Braves moves elsewhere, this is simply a brief history of the players involved. Most are minor league depth additions and not surprisingly all are pitchers.
Pitching it is then
Isaac Sanchez RHSP – Sanchez signed with the Pirates in 2010 at 17 years old as a minor league free agent. He spent two years in the Dominican Sumer league followed by two years in the GCL, two years in short season low A, a year in the South Atlantic League and a year in A+ ball.
The Pirates left him unprotected after 2015 and the Mariners grabbed him in the minor league rule 5 draft. As a six-year free agent Sanchez chose free agency on November 7 and the Braves signed him on November 10. the 6' 0", 170 pound righty plays at 24-years-old next season.
Manny Barreda RHRP – Drafted by the Yankees in 2007, used as a starter and out of the pen in 2007 and 2008 then converted to reliever full-time. Started 2013 in A+ and moved to AA in August and stayed there to start 2014 but was released by the Yankees in July.
Barreda signed with the Brewers,finished the season and started spring training in 2015 there. Released by Milwaukee in March 2015 he signed with Tijuana in the Mexican league in April. That lasted until May when he returned to the Brewers system and spent the rest of the season in AA before rejoining Tijuana for the 2016 season. The  Braves signed the 5'11", 195 pound Barreda – now 28-years-old – on December 20th.
Navery Moore RHRP – Moore had TJ surgery in high school, drafted by the Red Sox in 2008 but did not sign and attended Vanderbilt serving as their closer in 20111.
More from Tomahawk Take
Drafted by the Braves in 2011  he worked as a starter for two years, one year at Rome and one with Lynchburg, before converting to a reliever and again splitting the season between Rome and Lynchburg.
The Braves released him after that season and he signed with Joliet in the Frontier league for the 2015 season. In April signed Southern Maryland in the Atlantic league and appeared in 61 games as a reliever with a 4.55 ERA in 53 1/3 innings.
The Braves signed the now 26-year-old, 6'2" 225 pound righty on December 16th, almost two years to the day after they released him.
Andrew Albers LHSP – 31-years-old 6'1" 200 pounds – Albers was drafted by the Brewers in 2004 but elected to go to college instead.  The Padres selected him in the 10th round of the 2008 draft and he made five starts in the Arizona Fall League without allowing a run but his elbow gave up and missed the 2009 season after having TJ surgery.
The Padres released him in March 2010 and he signed with Quebec (Can-Am), in May appearing in 40 games as a relief pitcher posting a 1.40 ERA and o.988 WHIP in 57 2/3 IP and earning 17 saves.
The Twins signed him in 2011 and Albers split time between A+ and AA working mostly as a starter. He returned to AA the following season and threw 103 innings in 21 games – – 18s starts – including 2 rehab games in rookie ball.
He started 2014 in AAA and made 22 starts throwing 132 1/3 innings with a 2.86 ERA, 1.179 WHIP and throwing three complete games. Minnesota called him up in August and made 10 starts for the Twins throwing 60 innings with a 4.05 ERA, 3.69 FIP.
That wasn't good enough and the Twins released him in January 2014.  Albers signed with Hanwha (Korea) a couple of weeks later and made 28 starts throwing 151 1/3 innings with a 5.69 ERA, 1.586 WHIP.  He returned to the US following that season, signed with Toronto in December 2014.
The Jays assigned him to AAA Buffalo where he made 20 appearances including 15 starts for throwing 82 2/3 innings with a 5.70 ERA. The Blue Jays released him after that season and he signed with Lancaster (Atlantic) in April 2016.  Three weeks later the Twins signed him away from Atlantic and sent him to AAA.
In AAA he made 21 starts throwing 124 1/3 innings with a 3.69 ERA while striking out 84 and walking 30.  The Twins called him for a spot start on August 11 and  came up for good on August 26th.
He made six appearances overall for the Twins last year  – including two starts – for a total of 17 innings posting a 5.82 ERA and striking out 16 while walking six.
Claimed
Armando Rivero –The Braves claimed Rivero off waivers from the Cubs on December 8. Details were reported by Alan here.
Moving on
The following players were released by the Braves.
RHP Caleb Beech, RHP Taylor Cockrell, RHP Tyler Greene, RHP Britt Robertshaw, C Trey Keegan, C Ruben Perez, C Collin Yelich, 3B Jordan Edgerton, OF Elias Arias
Traded:
The Braves traded LHP Alberto Rodriguez to Giants for cash on December 16.
That's a Wrap
The most interesting additions are Moore – drafted by the Braves in 2011 and eventually released – and Albers who has shown flashes of quality work and has some major league time.
I don't expect any of them to make a huge impact unless Rivero regains whatever he lost that made the Cubs abandon him. These players are essential to keep the minor league system staffed and in the case of Barreda, Moore and Albers provide some veterans to help guide the younger prospects.
---
---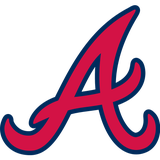 Get more from Atlanta Braves
Follow your favorites to get information about games, news and more
---