Major League Baseball
Major League Baseball
Athletics 5, Tigers 1
Published
Apr. 18, 2011 1:22 a.m. ET

Trevor Cahill was the perfect remedy for Oakland's weary bullpen, answering a challenge laid out before the game by manager Bob Geren.
Then again, the Athletics' starters have been that way most of the season - a pattern that has to continue if this pesky team is going to make a run in the AL West.
Cahill had a season-high nine strikeouts while scattering four hits in eight innings, and the A's beat the Detroit Tigers 5-1 on Sunday.
''I knew yesterday the bullpen was used pretty well and today I was going to have to help it out and go deeper in the game,'' Cahill said. ''I got ahead a lot, throwing the first pitch for strikes, and as the game went along (Detroit) started getting more aggressive.''
Oakland's All-Star right-hander had at least one strikeout in each of the first four innings and baffled the Tigers hitters with a steady stream of off-speed pitches and a sinker that had Detroit off balance all afternoon.
It's the third time in four starts this year that Cahill has had at least seven strikeouts. He did not walk a batter for the second time this season.
''We joked with him before the game that he had to be the starter, the middle guy, the setup guy and the closer,'' Geren said. ''He definitely answered the challenge.''
Josh Willingham broke out of a slump with a two-run single in the fifth, Mark Ellis doubled twice and Daric Barton walked twice and scored both times to help the A's salvage a split of the four-game series. Oakland also won its second straight at home after losing four of its first five at the Coliseum this year.
Brad Penny gave up five runs in five-plus innings and took the loss for Detroit. The Tigers had 25 hits in the series, 10 in one game.
''Once again it was a lack of offense,'' Detroit manager Jim Leyland said. ''We didn't do much offensively. We have to upgrade the concentration level a little.''
Cahill (2-0) looked nothing like the pitcher who struggled against the Chicago White Sox on Tuesday, a day after signing a new $30.5 million, five-year extension with the A's.
''He was lights out today, dominant,'' Oakland infielder Andy LaRoche said. ''He made one mistake all game, a curveball. Other than that they were looking pretty foolish on a lot of the pitches. That's nothing against them, they have a terrific lineup. It's just showing how outstanding Cahill was today.''
Cahill gave up a solo home run on a hanging curve to Casper Wells leading off the sixth but was dominant the rest of the way while throwing a season-high 112 pitches.
That prevented the Tigers from notching their first four-game series win in Oakland since 1997. Cahill's effort also followed up on similar outings from fellow starters Gio Gonzalez, Brandon McCarthy and Dallas Braden. The four A's starters allowed just one unearned runs and two overall in 25 2-3 innings.
''Just look at the numbers. There aren't words to describe it,'' Tigers catcher Alex Avila said. ''They have a lot of good arms. We struggled a bit at the plate obviously because they have a good staff. Maybe if we could have put together a few more runs these last couple days, it might have been a different story.''
Tyson Ross gave up a single in the ninth but retired the next three Detroit batters to complete the five-hitter for Oakland.
Penny matched Cahill early but gave up a run in the fourth on a ball that appeared to be going foul.
Barton walked and took third on Conor Jackson's single. After a strikeout, Hideki Matsui hit a dribbler that Penny grabbed just as the ball rolled onto the chalk along the first base line. He threw to first for the out but Barton scored to make it 1-0.
Penny (0-2) hurt himself again in the fifth after giving up a leadoff double to backup catcher Landon Powell. Penny retired the next two hitters but hit David DeJesus and walked Barton. Manager Jim Leyland came out to calm Penny but the burly right-hander walked Jackson to force in one run then gave up a two-run single to Willingham.
That continued a troubling trend for Penny, who left after Ellis' leadoff double in the sixth. Penny allowed only four hits in his first-ever appearance in Oakland but was charged with five runs and now has an 8.44 ERA.
Cahill continued to cruise and was especially tough on Tigers left fielder Ryan Raburn, who struck out three times on his 30th birthday.
Detroit scored its only run on Wells' first home run of the season. The solo shot came on an 0-2 pitch and is only the second allowed by Cahill this year.
Notes: Braden, who was forced out of Saturday's win against Detroit with shoulder stiffness, saw an orthopedist on Sunday but there was no immediate word from the team on what the outcome was. ... Tigers C Victor Martinez was held out of the lineup after he tweaked a groin muscle in his last at-bat Saturday. .. The Tigers did not hit a double in a game for the first time this season, ending their longest streak to start a season since at least 1919.
---
---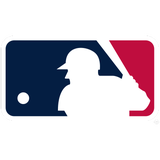 Get more from Major League Baseball
Follow your favorites to get information about games, news and more
---