Major League Baseball
Major League Baseball
Athletics 3, Royals 0
Published
Aug. 17, 2012 5:33 a.m. ET

Dan Straily was surrounded by trouble in the second inning when pitching coach Curt Young made a visit to the mound.
Straily went on to earn his first major league victory as Coco Crisp and Yoenis Cespedes homered to lead the Oakland Athletics to a 3-0 victory over the Kansas City Royals on Thursday night.
Straily (1-0), a 24th-round draft pick in 2009, held the Royals to three singles over 6 1-3 innings in his third major league start. Straily, who walked two and struck out two, pitched out of a bases loaded jam in the second inning.
The Royals loaded the bases on a single by Salvador Perez and walks to Mike Moustakas and Eric Hosmer. After the walk to Hosmer, Young went out to talk to Straily.
''He just came out and said, `Hey, what's going on guys,''' Straily said. ''We just needed to talk about it real quick. It was all right, make pitches and get out of this and he turned around and jogged away. I made a couple of pitches and got out of it.
''From there I found a rhythm and was able to kind of cruise through the next couple of innings.''
Chris Getz grounded out to first baseman Chris Carter to end the inning and strand the runners.
''As Curt does many times, he's a very calming influence, especially with these younger guys,'' A's manager Bob Melvin said. ''To pitch well like that in a close game, you're up here kind of walking on egg shells and really wanting that first win. He deserved it tonight.
''This was the stuff we heard and talked about. He had all his pitches working. He was unpredictable. He had real good downplay on his fastball, which we haven't seen. He was throwing to the bottom part of the zone better today. It was a good outing for him.''
Crisp, who played for the Royals in 2009, was 2 for 27 this season against Kansas City before the home run.
''It felt we were starting to grind a little harder than we should,'' Melvin said. ''You start digging and it doesn't feel like anything is going to happen. At the time, that was certainly the key hit of the game and it ended up being the key hit. You get into a mode sometimes when you're not swinging the bat, it's like `Oh, here we go again,' and you try to fight those demons.''
Crisp drilled a 2-0 pitch from Luke Hochevar deep to right. The ball hit high off a green wall beyond the fence and caromed back onto the field. It was first ruled a double, but Melvin disputed that. After the umpires viewed replays, it was changed to a home run.
Hochevar (7-11) gave up three runs and four hits in seven-plus innings. Hochevar is 0-8 with a 6.52 ERA in nine career starts against Oakland. Hochevar said he doesn't let his record against the A's enter his mind.
''It doesn't matter the lineup or what my history is,'' Hochevar said. ''You've got enough to think about out there. I can't be going out and thinking about the history.''
The A's had only a bunt single in the fourth inning by Josh Reddick before Crisp's home run.
Cespedes, who is hitting .368 since the All-Star break, hit his 15th home run on an 0-2 pitch from Hochevar in the seventh.
The Royals loaded the bases again in the seventh with singles by Billy Butler, Moustakas and Hosmer. Jerry Blevins, the third Oakland pitcher of the inning, retired Getz on a fly ball to shallow center on the first pitch.
Grant Balfour worked a spotless ninth to log his ninth save in 11 opportunities.
The A's added a run in the eighth when Jemile Weeks' two-out single scored Derek Norris, who led off the inning with a single and stole second.
Notes: Royals LF Alex Gordon was moved from batting leadoff to the third slot. ''We felt the time was right to go ahead and put Alex in that spot and ride it out for the remainder of the year,'' Royals manager Ned Yost said. Royals No. 3 hitters had a .223 average with 17 home runs and 57 RBIs entering Thursday. ''We've been struggling a little bit in the 3 slot, trying to get that to settle down a little bit and we haven't been able to,'' Yost said. He said Gordon projects as a No. 3-4-5 hitter in the Royals lineup. ... The A's struck out 11 times, the sixth straight game they have struck out at least nine times, which is the longest streak in Oakland history. .All six of Crisp's home runs are with the bases empty. ... Royals RHP Luis Mendoza starts Friday against Chicago. He is 3-3 with a 4.38 ERA in seven career games against the White Sox, who will start LHP Chris Sale. ...The Athletics open a homestand Friday with LHP Tommy Milone starting against Cleveland. Milone, who has not pitched since Aug. 5, is 5-3 with a 2.13 ERA in 10 home starts.
---
---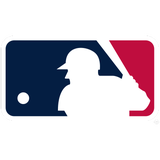 Get more from Major League Baseball
Follow your favorites to get information about games, news and more
---