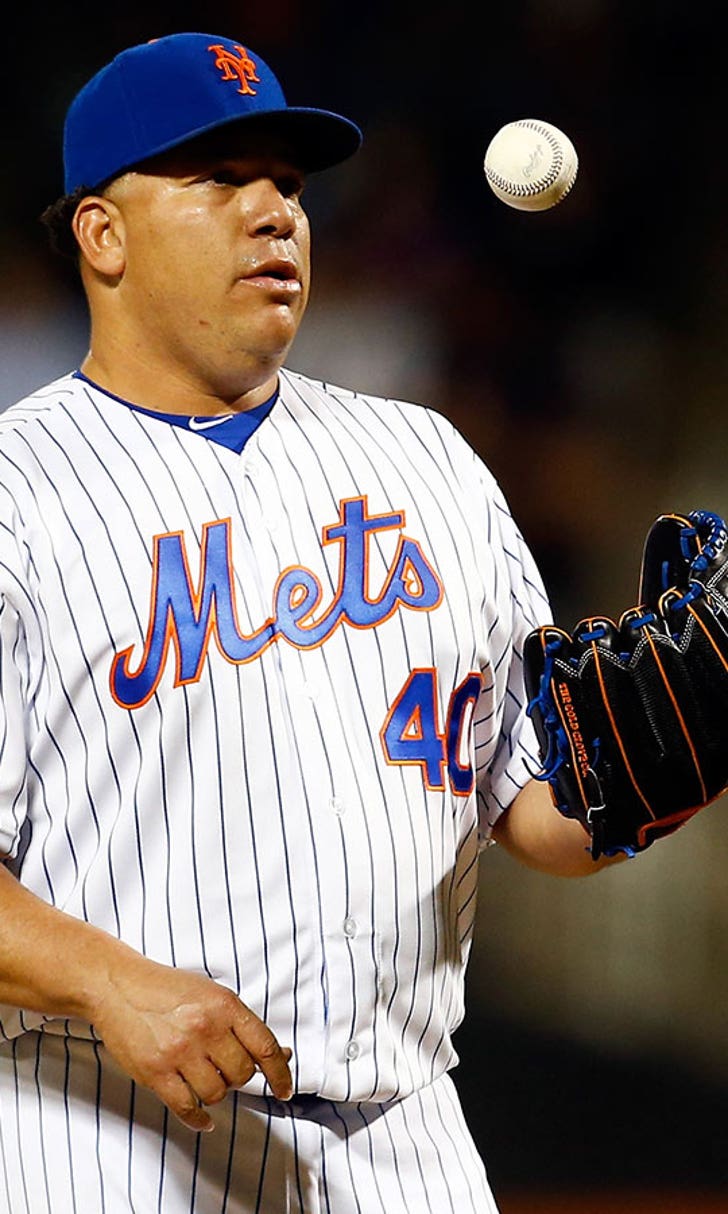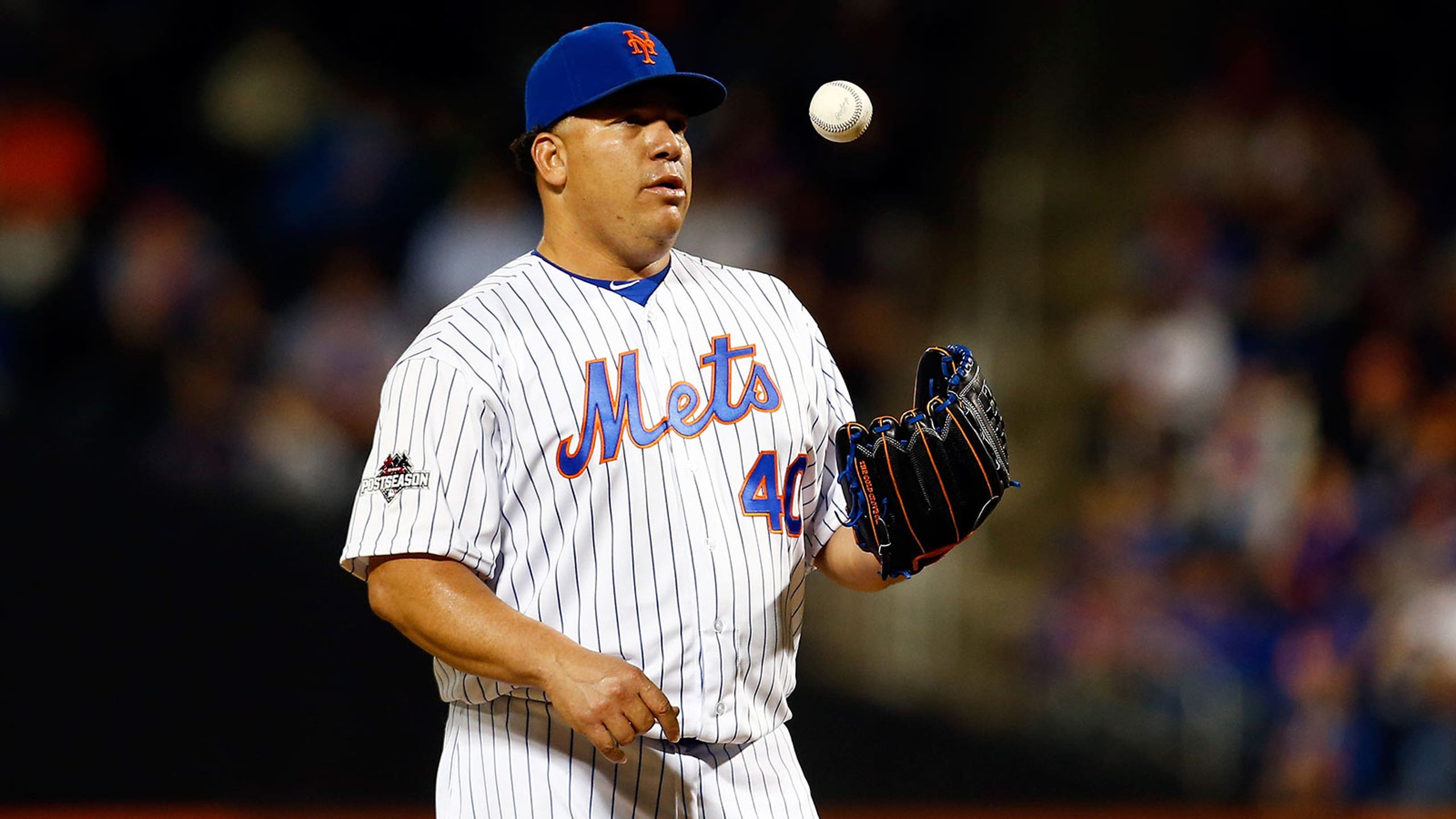 At 42, Bartolo Colon delivering in relief for Mets in postseason
BY foxsports • October 14, 2015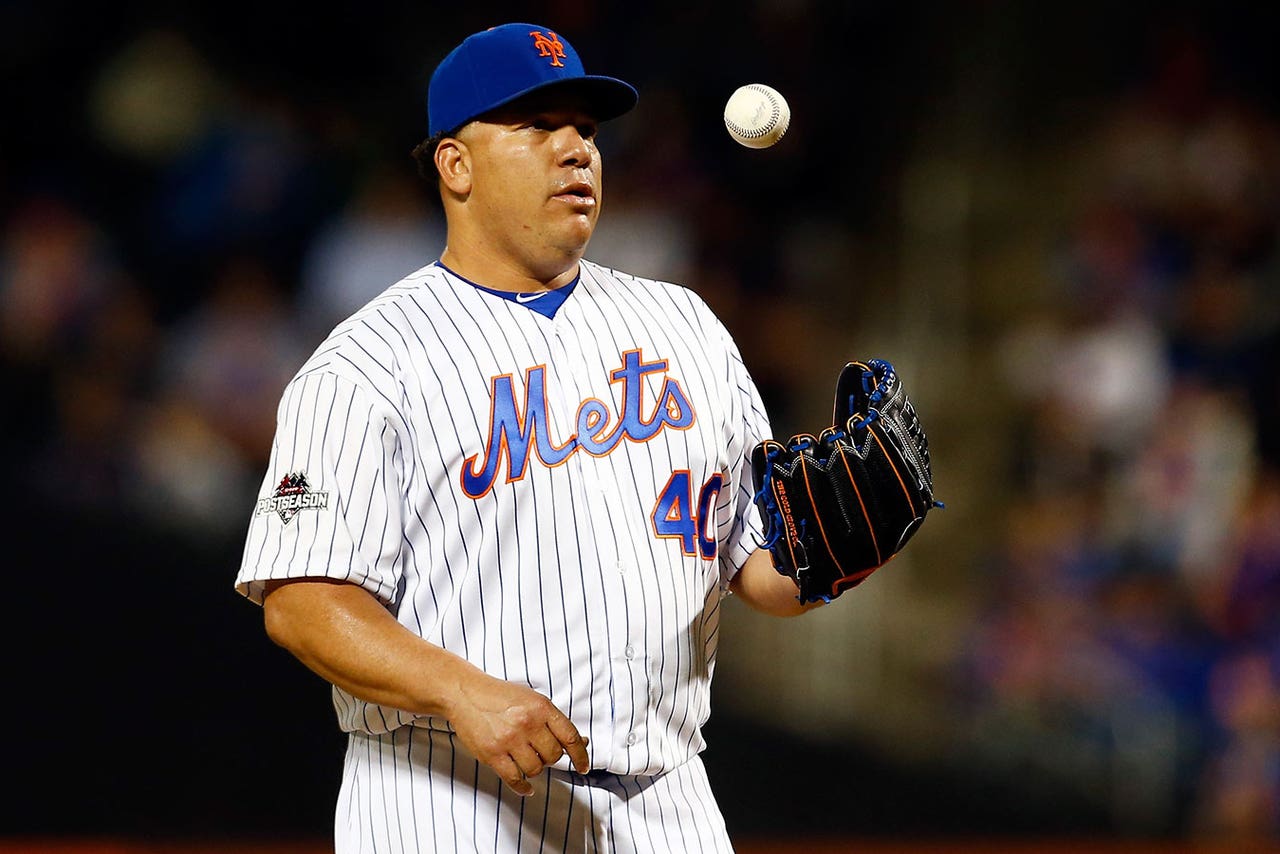 At an age when most players have hung up their cleats, Bartolo Colon is as nimble as ever, thriving while adapting to a new role as a reliever for the Mets in the postseason.
Statistics indicate that the 42-year-old right-hander has a 4.50 ERA with five strikeouts in four innings, but Colon, who notched 14 wins for New York as a starter this season, has been extremely valuable to the Mets this postseason.
"Any time you mention Bartolo Colon's name, it's the same," manager Terry Collins said. "He pounds the strike zone, keeps the ball down for the most part, fields his position — all the things you want done."
Barring an inconsequential home run he gave up to Dodgers first baseman Adrian Gonzalez in the Mets' 13-7 rout of Los Angeles in Game 3, and a run he was charged with in the controversial seventh inning of Game 2, Colon has been practically unhittable, as he displayed on Tuesday.
In Game 4 in New York, the 18-year veteran made easy work of the Dodgers after replacing rookie starter Steven Matz in the sixth inning.
With a wicked tailing fastball and pinpoint accuracy, Colon made easy work of the Dodgers in the sixth and seventh innings, striking out two batters and finishing his outing with 26 pitches.
"I've seen him, both games come in, big smile on his face," Collins said. "He likes to pitch. He loves to pitch. He doesn't care, doesn't bother him a lick.
"He's going to give up hits. … But he just throws strikes. He's never going to change. He can pitch, for 42 years old, he's the same guy. He's got command of his stuff. You know they are going to put the ball in play. The three strikeouts [Monday] night were a little freakish. But if we catch the ball, he's going to be OK."
The Mets can only hope Colon's sturdy relief continues on the other side of the country as they take on the Dodgers for a decisive Game 5 in Los Angeles on Thursday.
---
---