Major League Baseball
Major League Baseball
Astros-Pirates preview
Updated
Mar. 4, 2020 2:23 p.m. ET

PITTSBURGH -- Those who primarily follow the National League -- say, for instance, Pittsburgh Pirates fans -- might not have heard much about right-hander Joe Musgrove.
Musgrove (1-1, 4.18 ERA) began the season with Double-A Corpus Christi and has had arguably a meteoric start to his career with Houston. He will be on the mound Tuesday when the Astros play the second of three games at PNC Park.
At 6 feet 5, 265 pounds, Musgrove, 23, can look imposing, and he has pitched accordingly -- thanks to his performance and a couple of opportunities.
He was recalled from Triple-A Fresno Aug. 1 because Doug Fister was going on paternity leave. He came on in relief Aug. 2, pitching 4 1/3 scoreless innings against Toronto and setting a major league record for strikeouts by a reliever making his major league debut with eight.
The starter that day, Lance McCullers, then went on the DL, so the Astros kept Musgrove around and gave him his first start, Aug. 7 against Texas, then another and another. The statistic that jumps out: He has 23 strikeouts and three walks in 23 2/3 innings.
In his first start, which turned out to be a 5-3, 11-inning Astros loss to the Rangers, Musgrove retired the first 10 batters he faced before giving up three hits in the fifth. Then he settled back down and retired seven of the last eight batters he faced as he pitched through the seventh.
"He tired at the end but still gutted through his performance," Astros manager A.J. Hinch told the Houston Chronicle. "That's a big step for a young kid to come up here, get his first start and finish his outing. It's really easy to nitpick at the end when you're tired, not make a pitch, and end up having me go out and get you at 6 2/3, as opposed to seven.
"So there was a good growth day for him. He's got a lot of charisma, he knows what he's doing, and he's going to attack the zone. I really like what I see from his first two outings."
Musgrove has gone 1-1 since that no-decision.
Tuesday, he will oppose right-hander Ivan Nova (9-6, 4.83 ERA), meaning it could be a strikeout contest.
Nova is 2-0 with a 4.41 ERA in three starts since Pittsburgh acquired him from the Yankees. In his most recent start, a no-decision Wednesday in a 6-5 Pirates win in San Francisco, Nova gave up four runs on six hits over four innings, with five strikeouts and no walks.
Houston and the Pirates are in similar battles to try to climb into a wild-card spot, but they are moving in different directions lately.
The Astros' 3-1 win Monday in the series opener was their fourth win in a row and kept them 3 1/2 games behind Baltimore, which holds the second American League wild-card spot.
Since falling to 11 games under .500 on May 22 at 17-28, Houston is 48-32.
"Winning is contagious and playing good baseball is contagious," said Monday's winning pitcher, Doug Fister. "We've been playing pretty well the last few days, the best we've played in a while."
The game Monday was Pittsburgh's fourth loss in a row, leaving the Pirates two games behind Miami and four behind St. Louis, which holds the second National League wild-card spot.
Manager Clint Hurdle often cites an even keel as critical, and he's emphasizing it even more now.
"We're very consistent in what we do, and one thing I remind them of is to think with reason, not to think with emotion; make decisions with reason, don't make decisions with emotion," Hurdle said. "Many of them have been there in that situation before. I've been in that situation before. It's not for lack of effort or attitude. You're getting attitude, you're getting effort, the game can swing back and forth sometimes.
"You've got to play through it. You hold fast. These are the times when the coaching staff and myself need to show up. Somebody's got to hold the wheel, keep them positive, keep them playing forward and keep them optimistic. I believe we'll do that because that's the way we're built, the way we're wired."
---
---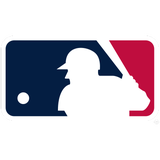 Get more from Major League Baseball
Follow your favorites to get information about games, news and more
---