Astros' Hinch encouraged "that 84 wins isn't good enough"
BY foxsports • October 3, 2016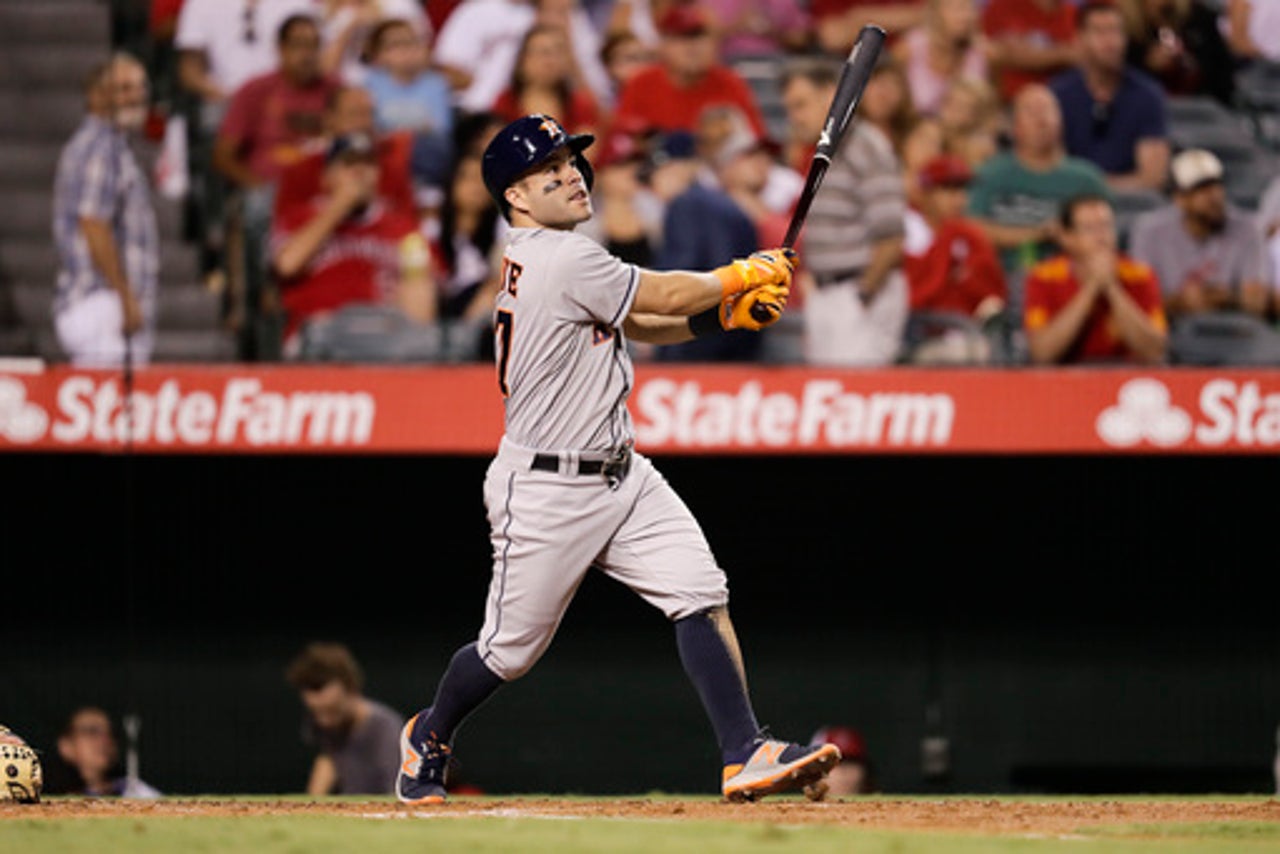 HOUSTON (AP) Houston manager A.J. Hinch politely answered question after question Monday about what went wrong this season before he was finally asked how he was dealing with his team missing the postseason a year after reaching the playoffs for the first time since 2005.
''I'm not handling it very well at all,'' the Astros' second-year manager said. ''I hate losing ... I don't like being here and having this meeting when I know a game is being played tomorrow. But I'm proud of the fact that 84 wins isn't good enough.''
The Astros took a step back this season after a surprising trip to the ALDS in 2015, forced to play catch up after going 7-17 in April. They remained in the wild-card hunt until the last weekend of the season, but injuries to key members of the rotation and several role players became too much to overcome.
Houston has one of baseball's best middle infields with second baseman Jose Altuve and shortstop Carlos Correa, but it's seeking upgrades at first base and in the outfield.
''I think we're well positioned for next year,'' general manager Jeff Luhnow said. ''There are very few organizations of the 30 that have quite as exciting a young core to build around. That's our job this offseason, is to put in some complementary pieces to add to the guys that we have that we're excited about.''
The Astros went 84-78 a year after finishing 86-76, giving them consecutive winning seasons for the first time since 2005-06. Of course, after years or rebuilding, over .500 isn't the target anymore.
''Our goal next year is to win the division and do some serious damage in the playoffs,'' Luhnow said. ''There's nothing short of that that's going to satisfy us.''
Some things to know as the Astros wrap the 2016 season.
AWESOME ALTUVE: Altuve had another MVP-caliber season in 2016. He won the AL batting title for the second time in three seasons by hitting .338 and got his third straight 200-hit season with an AL-leading 216. He hit 42 doubles and stole 30 bases, and his five triples, 24 homers and 96 RBIs were all career highs.
The 26-year-old Altuve is the first second baseman to win multiple batting titles since Rod Carew won five from 1969-75.
''I just wonder how he can get any better,'' Luhnow said. ''He's really done an unbelievable job of setting goals for himself and improving his game in every way that he possibly could. He's one of the best players in the American League, the best players in the game and we're just happy to have him here.''
KEUCHEL STRUGGLES: Ace Dallas Keuchel had a tough season a year after winning the AL Cy Young Award. The left-hander went 9-12 with a 4.55 ERA after finishing 2015 a career-best 20-8 with a 2.48 ERA. He looked sharper in August but was shut down after a start on Aug. 27 because of shoulder inflammation and didn't pitch again. Luhnow said he isn't worried about Keuchel and expects him to bounce back next season.
CORREA'S GROWTH: The top overall pick in the 2012 draft had a solid sophomore campaign after winning AL Rookie of the Year in 2015. He hit .274 with 20 homers and 96 RBIs despite playing the last weeks of the season with a shoulder injury.
Correa turned 22 in September, and the Astros are pleased with his development this season.
Correa, though, is disappointed he failed to do more in 2016.
''Carlos Correa will probably never live up to his own expectations,'' Hinch said. ''I'm not sure you're ever going to live up to the hype, but when the dust settles and we look back at this season, we'll look back at it as a growth season for him, as a productive season and a step in the right direction.''
RASMUS DONE IN HOUSTON? OF Colby Rasmus was Houston's highest-paid player this season, making $15.8 million, but batted just .206 in 107 games while dealing with various injuries. Rasmus is eligible for free agency, and although Luhnow wouldn't say definitively, he suggested Houston was unlikely to retain the 30-year-old.
''He still has value to major league teams and I'm sure he'll have an opportunity to sign somewhere,'' Luhnow said. ''But I'm not sure how, or if, he fits into our plans at this point.''
---
---