Major League Baseball
Major League Baseball
Astros 11, Cubs 2
Published
Apr. 13, 2011 5:30 a.m. ET

Angel Sanchez hit his first career home run on Monday and tied a career high by driving in four runs on Tuesday night.
Now the Houston Astros are wondering what Wednesday will bring for the hot-hitting Sanchez.
''I don't know, anything, but hopefully we win the game tomorrow,'' Sanchez said.
Sanchez backed up Brett Myers as he kept up his dominance against the Chicago Cubs to help the Houston Astros to an 11-2 win.
Myers (1-0) limited the Cubs to eight hits and one run in seven innings to improve his career record against Chicago to 11-3.
''I didn't feel like my location was too good tonight, but I was able to work around falling behind a lot of guys,'' he said.
Houston scored three runs off Cubs starter James Russell (1-1) in the first inning, two more in the second and built a 7-0 lead after Sanchez knocked in two runs with a single in the fourth inning.
Sanchez has five hits in his past seven at-bats and is hitting .526 with five RBIs in his past four games.
''He's more aggressive,'' bench coach Al Pedrique said. ''He has more confidence at the plate right now and he's getting good pitches to hit. When you're hitting second and you've got Michael Bourn in front of you, obviously he's taking advantage of that situation that he's getting a lot of fastballs.''
Russell was making his first career start after 59 relief appearances as a replacement for the injured Andrew Cashner. Russell allowed seven hits and five runs in 1 2-3 innings.
''I feel great and confident in my stuff,'' Russell said. ''It's just one of those things that it didn't go my way.''
Pedrique managed the game for Houston with manager Brad Mills serving a one-game suspension for his weekend ejection against the Marlins.
Jeff Fulchino pitched a scoreless eighth for Houston before Aneury Rodriguez allowed one run in the ninth. Rodriguez was given a three-game suspension for his ejection that led to the ejection of Mills. But he is allowed to play while appealing his suspension.
Hunter Pence had four RBIs and Bourn scored a career-high four runs to combine with Sanchez for an outstanding punch at the top of Houston's lineup. Humberto Quintero tied a career high with three hits and fell a home run shy of the cycle.
''Bourn and Sanchez are doing an outstanding job,'' Pence said. ''It feels like every at-bat I've got runners everywhere. It feels good. When they're doing that the offense is coming around and that's a good ball game when they're doing that.''
Tyler Colvin had a solo homer to right field that made it 7-1 in the seventh inning. Marlon Byrd went 3 for 3 with a double for the Cubs. He also robbed Bill Hall of a hit with a nifty leaping catch just in front of the bullpen in right field in the fifth inning.
The Astros hit three straight singles to start the first inning capped by Pence's run-scoring one that made it 1-0. Hall singled and Alfonso Soriano was charged with an error when he couldn't handle the catch, allowing two runs to score and push Houston's lead to 3-0. Hall was involved in a rundown between first and second base on the play, but evaded Darwin Barney to reach second and give Barney an error.
Quintero doubled before a single by Myers in the second inning. Bourn grounded into a force out to score Quintero and make it 4-0. The speedy center fielder then stole second and third base before scoring on a single by Pence that made it 5-0.
Sanchez had a two-RBI single in the fourth inning to extend Houston's lead to 7-0.
Pence drove in two runs with a double in Houston's four-run eighth inning to make it 11-1.
Houston's Chris Johnson committed his fourth error of the season when he missed a foul ball hit by Carlos Pena with one out in the eighth inning.
Jeff Samardzija, who was the second of five pitchers used by the Cubs, allowed three hits and two runs in three innings.
Cubs manager Mike Quade hasn't decided yet if Russell will get another chance to start.
''We've got a week before we need a pitcher, so we got some time,'' he said. ''To me one disappointing outing doesn't mean we are going to scrap this thing.''
NOTES: Chicago OF Kosuke Fukudome was out of the lineup for the second straight day on Tuesday after straining his hamstring making a catch on Sunday. He is listed as day to day with the injury and the Cubs are hoping he will be able to play by Friday. ... Chicago signed veteran pitcher Doug Davis to a minor league deal on Tuesday. Davis went 1-4 in eight starts for Milwaukee last season, but missed most of the year with injuries. Cubs general manager Jim Hendry said Davis will be in extended spring training for a couple of weeks and they hope to have him at Triple-A Iowa before the end of the month.
---
---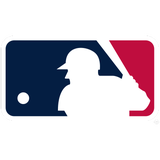 Get more from Major League Baseball
Follow your favorites to get information about games, news and more
---