Major League Baseball
Major League Baseball
A's switch-pitcher hopes to find spot with Oakland
Published
Mar. 2, 2015 1:05 p.m. ET

MESA, Ariz. (AP) Pat Venditte is used to it by now. Teammates, coaches and others regularly stop him for a chance to check out his one-of-a-kind glove, the same one he has used for years featuring space for either hand.
Venditte is a rare switch-pitcher. He hopes that versatility will make him a perfect fit for an Oakland club that values it so much.
While there is intrigue with his unique ability, Venditte is determined to make his mark at Athletics spring training with little fanfare and do whatever he can to find a spot at the highest level in the organization.
Count manager Bob Melvin among the A's in awe of Venditte, who can make for serious matchup problems in the later innings.
Former Oakland coach Ariel Prieto used to throw batting practice with both arms. Melvin played in Boston with ambidextrous pitcher Greg Harris, the only one in the modern era to throw in a major league game with both hands.
Stephen Vogt is now catching Venditte after facing him in the minors.
''It's just crazy how he can throw with both hands. It's impressive, it's fun,'' Vogt said. ''His slider's good left-handed. I faced him five years ago, too, in high-A.''
Venditte was 3 when he began using both hands. He's a natural right-hander, so the left side needed some time to develop.
''It took many years of work to get to the point I feel comfortable from both sides,'' he said. ''I just remember spending a lot of time outside with my dad playing catch, hitting and doing all the baseball things. I don't really remember fighting it too much.''
New A's designated hitter Billy Butler stood in against Venditte the other day.
''He's got every arm angle there is, they say,'' Butler said. ''I've only seen him throw from the left side. I haven't met any ambidextrous guys. I've been playing baseball for a long time now, and it's one of those things that's very unique. I can't do anything left-handed, and I'm really good at doing stuff right-handed. That just shows you the type of talent he has to be able to do both.''
The 29-year-old Venditte has done his share of explaining his fancy mitt and talent to do his job with both arms. He would rather show everyone by finally earning his shot to pitch in a big league game.
Venditte played at Hohokam Stadium during college, so his new surroundings are a bit familiar even though the A's have given the Cubs' former home a major face-lift.
Venditte's father, also Pat, is in Arizona for spring training. He also traveled from Omaha to Tampa, Florida, for Yankees camp when Venditte was in New York's farm system.
Venditte pitched at both the Double-A and Triple-A levels last year, going a combined 2-6 with a 2.64 ERA in 41 outings with two starts.
''The surprising thing to me is that he's very functional from both sides,'' Melvin said. ''Look at his numbers, too, and he's good both ways. Arm angles are pretty similar and movement's pretty similar. To be able to do that, I don't know what's going on with the brain, but he's able to do it very well and he's a great kid on top of it and really impressed everybody here with his work ethic, so everybody's pulling for him.''
There's even a rule inspired by Venditte, who pitched in college at Creighton.
In his 2008 debut with the Staten Island Yankees, Brooklyn switch-hitter Ralph Enriquez came to the plate to hit right-handed, so Venditte prepared to throw with his right. When Enriquez switched to the left side, so did Venditte.
The infuriating back-and-forth went on until they each were told to go from the right. A day later, baseball ruled that pitchers using both hands must decide which arm they're going to use before an at-bat.
So, how'd Vogt do against Venditte back in the day?
''I don't remember,'' Vogt said, then added, ''probably not good, because he's really good left-handed. The way he has continued to do it over the years, it's really fun to watch.''
---
---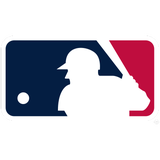 Get more from Major League Baseball
Follow your favorites to get information about games, news and more
---