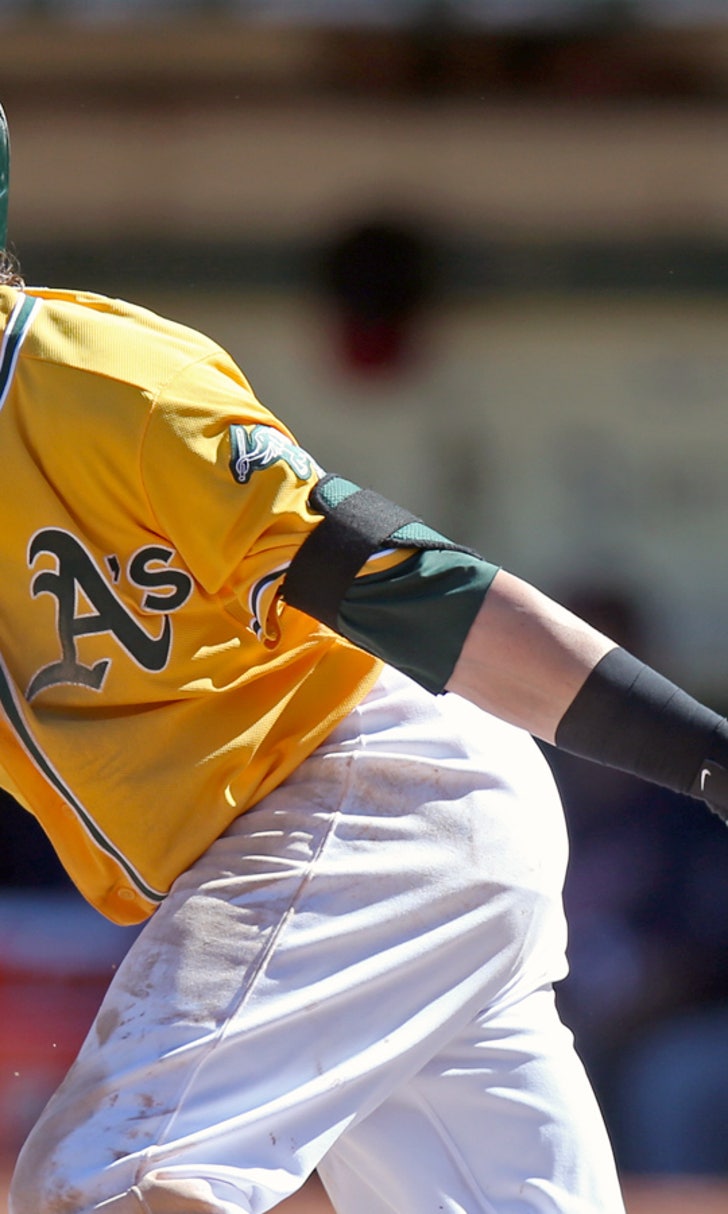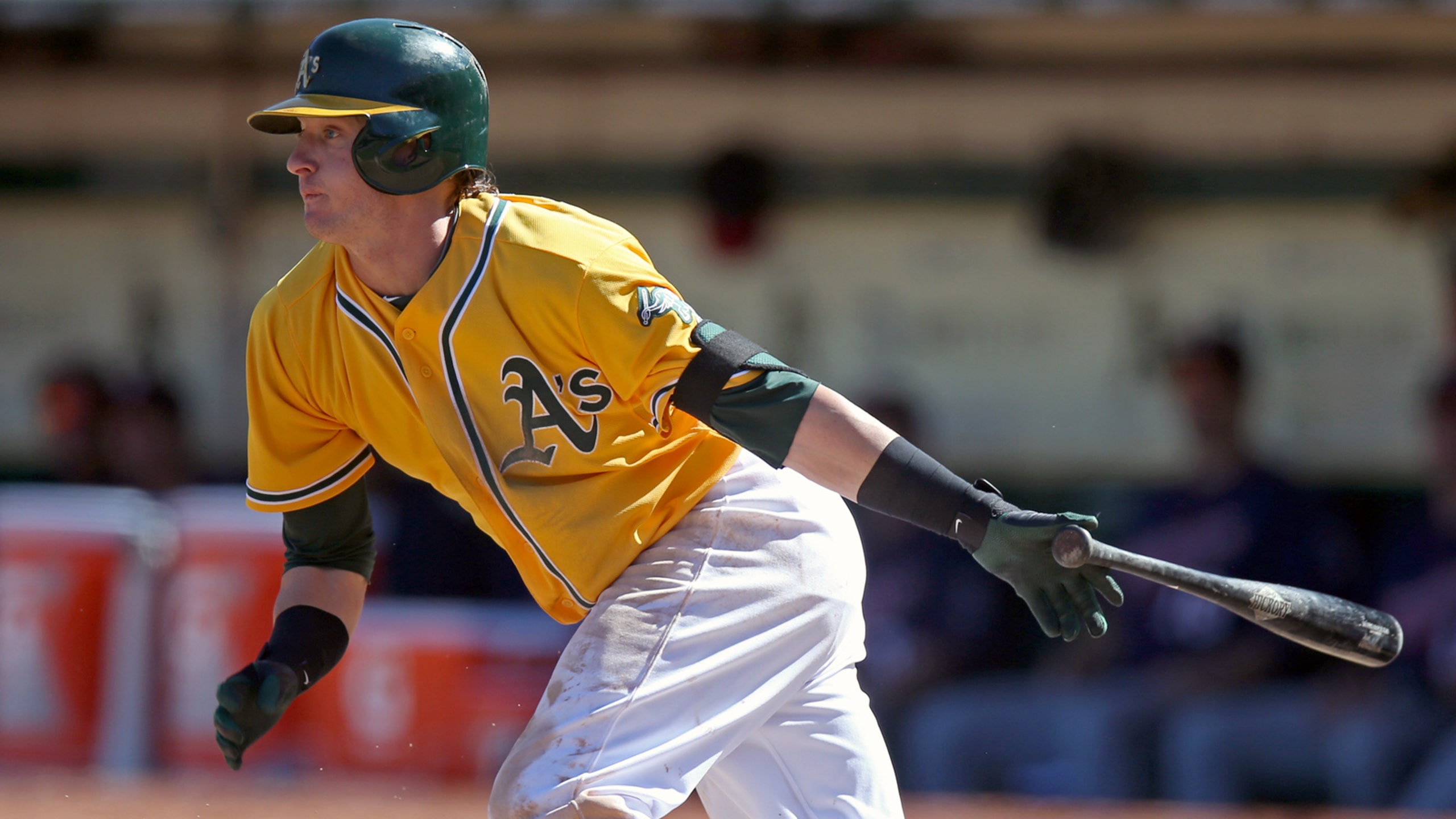 A's have winning formula, but might still be one superstar short
BY foxsports • February 25, 2014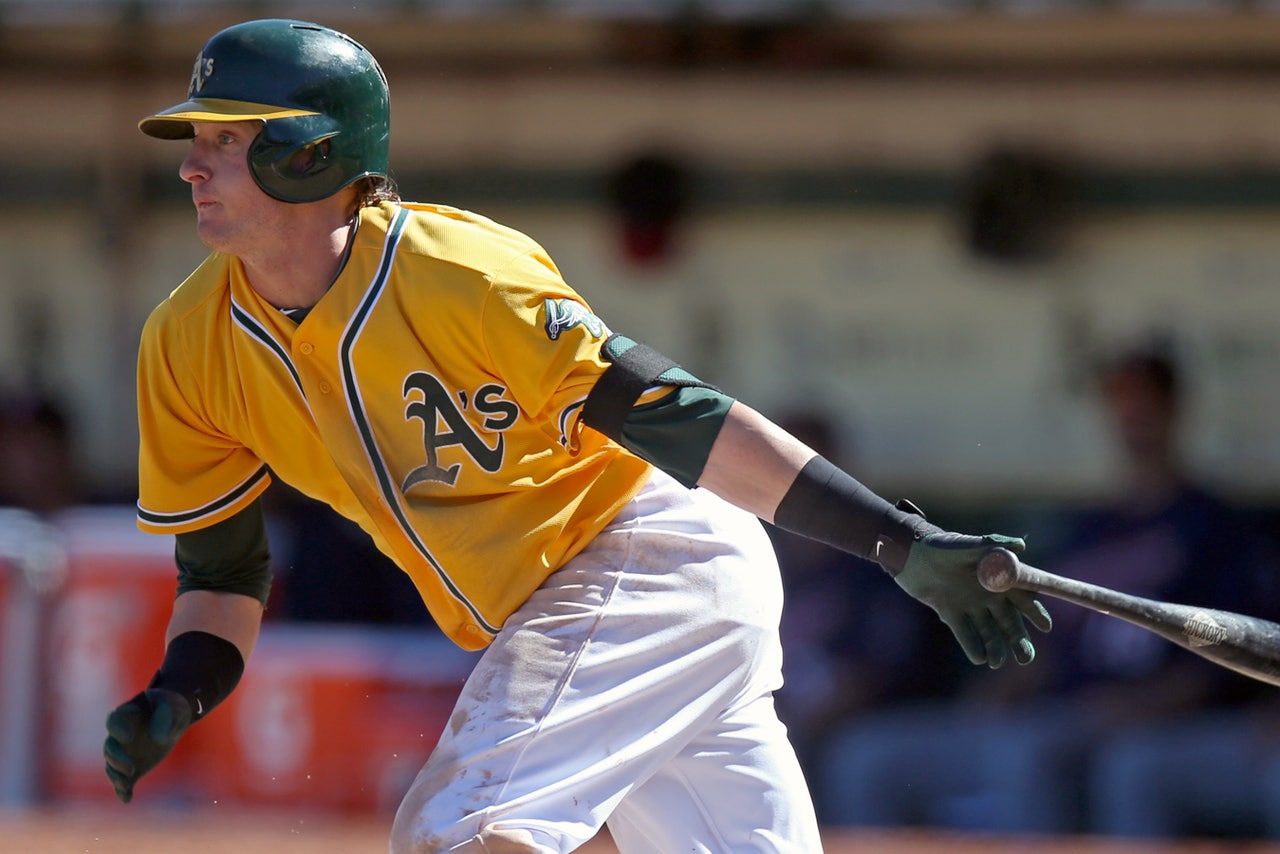 The Oakland A's have the most victories of any American League team over the past two seasons, remarkable for a franchise that ranked 27th among 30 major league clubs in payroll last year.
The A's have become one of the game's most likeable teams, a favorite of Moneyball devotees and old-school types alike. They've blended smart analytics and multiple platoons with a welcoming clubhouse and grinder ethos under manager Bob Melvin. But in the past two Octobers, Oakland's storybook seasons ran up against cold, economic reality.
Twice, the A's hosted a decisive fifth game of the AL Division Series. Twice, they faced Detroit ace Justin Verlander. In all, 58 Oakland hitters came to bat against Verlander. Not one scored. The Tigers won 6-0 in 2012 and 3-0 last year, when Miguel Cabrera, the two-time defending AL MVP, clubbed a two-run homer in the fourth to account for all the runs Detroit needed.
"Both years, we felt like we should have won that series," Oakland third baseman Josh Donaldson, who finished fourth in last year's AL MVP voting, told me recently. "They have a horse by the name of Justin Verlander who almost did the same exact thing two years in a row. It was pretty phenomenal.
"There's times when you have to tip your hat to a guy. He's one of the best pitchers in the game -- if not the best -- for (a) reason. At the same time, we have to get better. We have to do a better job of, when we get there, (finishing) what we can."
This season, Cabrera and Verlander will earn a combined $42 million. That equates to more than half of Oakland's entire payroll. An A's fan might say that is unfair, but that's life in a non-salary-cap sport. The Tigers outspend their market size. The A's don't. Until the A's put a shovel into the ground on a new ballpark, the Tigers -- and other AL foes -- will out-superstar them when it matters most.
Despite reaching the playoffs seven times since 2000, the A's have one postseason series victory in the past 20 years -- against the Twins (at the time, another of their low-revenue brethren) in 2006. Six times, the A's have lost a fifth game in the ALDS. Too often, they're one play -- or one player -- short.
(Further proof that revenue sharing hasn't leveled the playing field as much as it should: The bottom 18 teams in payroll last year, according to Associated Press figures, have accounted for only two of the past 16 World Series titles.)
Which brings us to 2014. Barring injuries, the A's will contend once more. They have one of the best, deepest pitching staffs of any team in the sport. They possess a dangerous lineup, with power, speed and burgeoning stars Donaldson and Yoenis Cespedes. They're able to withstand injuries because of a versatile roster and the lack of reliance on any one player.
But what if they draw the Tigers in the first round? And what if it goes to a fifth game? Who would hold the psychological advantage? Would the A's have an ace who can outpitch Verlander, or a superstar hitter to trump Cabrera's heroics?
This July, during those last days before the non-waiver trade deadline, A's officials should keep coming back to that question: If we're going for it this year, do we have our version of Verlander and Cabrera?
Obviously, no general manager -- not even Billy Beane, who has been especially masterful the past two years -- can make the likes of Verlander and Cabrera materialize on his roster in exchange for a couple of Double-A prospects on July 31. But what if David Price is available? Or if the Toronto Blue Jays are at the bottom of the AL East again, putting Edwin Encarnacion and/or Jose Bautista on the midsummer trade market? How about Cincinnati's Brandon Phillips?
The A's first choice, of course, would be to have their current players mature into superstar talents capable of carrying the team through a playoff series. Jarrod Parker and Sonny Gray -- the promising right-handers defeated by Verlander in those Game 5s -- could assume that mantle this year. Donaldson and Cespedes, both 28, are in their primes.
But if there is any doubt, this should be Beane's year to strike big -- assuming, of course, that another team is willing to eat enough money to facilitate the trade. Already, the A's have seen that merely making the playoffs doesn'€™t guarantee a substantial boost in attendance the following year: The A's drew 1.68 million in 2012, the first year of back-to-back AL West titles but moved up only to 1.81 million last season.
Rival GMs will want star shortstop prospect Addison Russell. But he's precisely the type of player -- cheap, controllable, high ceiling, homegrown -- on whom the A's need to rely. So goes their dilemma.
It will be hard to blame the A's if they maintain their current course -- wise minor league signings (Brandon Moss), savvy Rule 5 waiver claims (Nate Freiman), reasonable extensions for essential players (Coco Crisp), fast promotions for strike-throwing starters (A.J. Griffin, Tommy Milone) and Beane's predictably robust bullpen construction (new arrivals Jim Johnson, Luke Gregerson and Eric O'Flaherty).
To be World Series champions, though, they're going to have to beat Verlander and Cabrera -- or two others like them. 
---
---