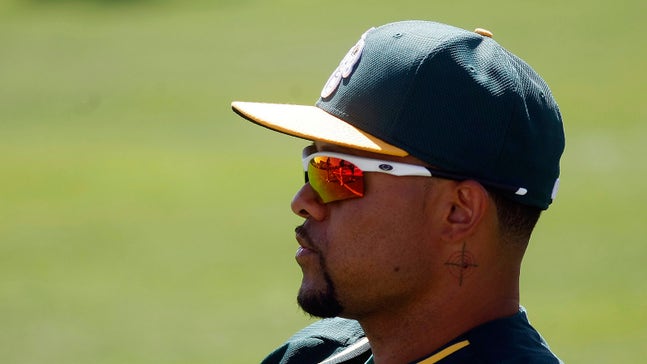 A's Crisp hits D.L. for neck issue, will avoid surgery to try another comeback
Published
May. 23, 2015 1:33 p.m. ET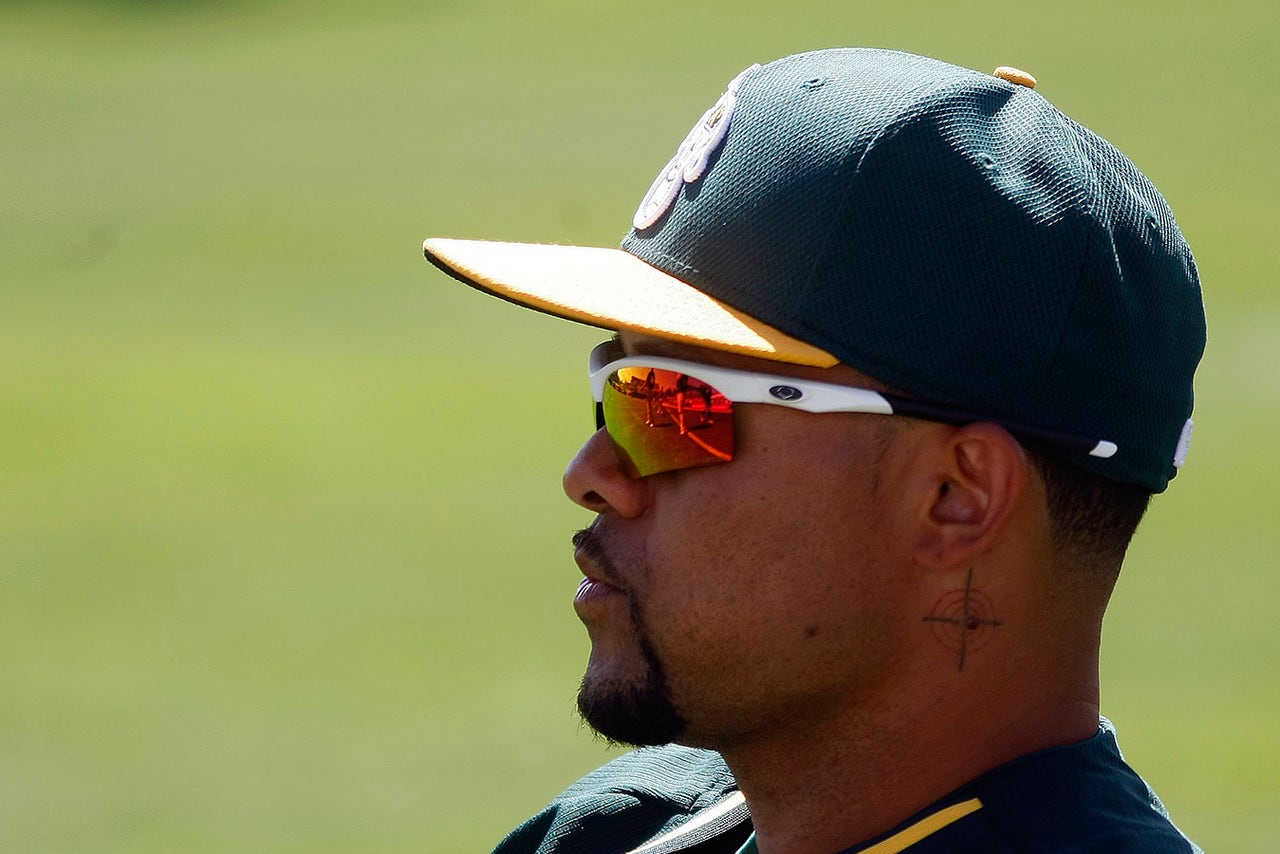 If Coco Crisp has intentions of being able to continue playing everyday as a Major League outfielder, he'll have to wait a bit before that can happen.
After meeting with a specialist to discuss his current bout with neck pain, the Oakland A's placed Crisp on the 15-day disabled list on Saturday morning with what they're calling a cervical strain. As expected, the move freed up a roster spot for pitcher Kendall Graveman, who was called up in time to make the start Saturday afternoon in Tampa Bay:
#Athletics place Coco Crisp on the 15-day disabled list; recall Kendall Graveman from Nashville

— Oakland Athletics (@Athletics) May 23, 2015
As for Crisp, he won't be having surgery for one simple reason: If he had it, his playing career would likely be over. Because of that, his next comeback attempt will have to be the result of rest, relaxation and rehabilitation. 
John Hickey of Inside the A's broke down the situation faced by Crisp, and why another neck operation would likely force him off the field for good: 
The surgery would be to insert a couple of metal rods in Crisp's neck to get the disc spacing right, but the caveat to that would be the recommendation that Crisp stop playing baseball, both because he wouldn't be able to move his neck enough and because the rods and the discs would find the day-to-day pounding that baseball players take too jarring.
Instead of taking that major step, the A's will do the same thing they did last season, when they waited for Crisp to rehab and make his way back to the field - and just hope this time that the pain subsides enough to allow Crisp, 35, to resume being a catalyst in the A's lineup. As Melvin told Hickey: "The MRI basically showed the same thing as last year. So if you are talking about surgery, that probably means a bad outcome for him as far as his playing career. So we are going to have to deal with it like we did last year, be proactive with it and if there are some issues, we're going to have to give him some time off. If there are significant issues, we're going to have to DL him. We're just going to try and keep him as healthy as we can.''
So far in 14 games in 2015, Crisp is only hitting .044/.173/.067 with just two hits in 52 plate appearances.
---
---