Major League Baseball
Major League Baseball
Arizona SS Drew makes rehab start
Published
Jun. 8, 2012 7:06 a.m. ET

Arizona shortstop Stephen Drew singled in his first at-bat and made a tough sliding grab of a foul ball in his first ''real'' game since a brutal ankle injury nearly 11 months ago.
Drew made his first rehab start for Triple-A Reno on Thursday night, going 1 for 4 against Tucson. He called it ''a good day and something to build off of.''
Drew's Triple-A action came after Diamondbacks owner Ken Kendrick was sharply critical earlier this week of the pace of the shortstop's comeback, saying he should be up with the big club by now.
Drew broke his right ankle and ripped the ligaments surrounding it while sliding into home last July 20.
He said he had no idea how long he would be with the Aces before finally joining the Diamondbacks.
''It depends on the ankle and how it bounces back,'' Drew said. ''You know, this is Game 1 really, in 11 months.''
In an interview on XTRA Radio in Phoenix earlier this week, Kendrick made it clear he thought Drew should be back already.
''I'm going to be real direct about Stephen. I think Stephen should have been out there playing before now, frankly,'' Kendrick said. ''I, for one, am disappointed. I'm going to be real candid and say Stephen and his representatives are more focused on where Stephen is going to be a year from now than on going out and supporting the team that's paying his salary.''
Drew said it was ''just a little disappointing'' to have Kendrick ''questioning my integrity.''
''The guys that have been around me, including Ken, I thought for seven years, on the field and off the field, (knew) what kind of guy I am,'' Drew said. ''I give it all I have.''
He said he barely had an off day throughout the offseason, working with people who knew about his type of ankle injury ''to try to be back as soon as possible, not only for my teammates but for myself.''
''I missed playing the game,'' Drew said. ''You get something taken away and you can't do it for a while, you really realize how much you do love the game. But it's behind me and hopefully behind Ken and the whole organization. I'm looking forward to getting back up there and helping the team win some games.''
He said he understood Kendrick's frustration.
''The team wasn't doing well,'' Drew said. ''I want to be out there. With this type of injury I had, it is frustrating because I knew it was going to be a long road.''
Drew's most impressive play Thursday night came on defense, when he made a sliding grab of Yasmani Grandal's foul popup far behind third base. Drew's legs clipped the feet of third baseman Ryan Wheeler as he made his slide.
''That was a good test because I really haven't done that in 11 months, either,'' Drew said of the play. ''For me it was a good feeling to know I can still do that.''
Drew left the game after 8 1/2 innings. He said the plan initially is for him to play every other game, with workouts in between.
Drew had played in several extended spring training games, but this was the first genuine, competitive contest since his injury.
Drew's injury can be viewed in a stomach-wrenching video on several Internet sites. As he slid into home plate against Milwaukee in Phoenix, his foot became caught beneath him, and was turned 180 degrees, pointing behind him, before he instinctively grabbed it and turned it around so it was pointing the right way. He was on the ground in extreme pain for several minutes before he was taken off the field.
Drew has a mutual $10 million option with the Diamondbacks for next season. If Arizona elects not to exercise it, he is due a $1.35 million buyout.
Spending $10 million for one season might be too steep for the Diamondbacks, who just signed catcher Miguel Montero to a five-year, $60 million contract.
The 29-year-old Drew is making $7.75 million this year.
Asked if the situation with Kendrick would impact any decision about returning to Arizona, Drew said: ''I'm not even worried about that right now, to be honest. For me it's getting healthy, doing what I can do down here to progress and help my teammates up there right now.''
---
---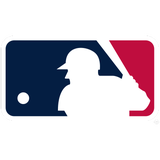 Get more from Major League Baseball
Follow your favorites to get information about games, news and more
---