Major League Baseball
Major League Baseball
Angels rout Dodgers 5-0 in Freeway Series opener
Published
Aug. 5, 2014 1:09 a.m. ET

LOS ANGELES (AP) Garrett Richards claims he gave little thought to his first career shutout until the final out settled into Albert Pujols' glove at first base.
He figures he will have the whole rest of his life to savor his milestone accomplishment at Dodger Stadium.
Richards pitched a five-hitter, Mike Trout and Pujols had RBI doubles in a four-run first inning, and the Los Angeles Angels opened the Freeway Series with a 5-0 victory over the Los Angeles Dodgers on Monday night.
Richards (12-4) was dominant in his first nine-inning complete game, striking out nine and retiring 15 of 16 in the middle innings with a fastball regularly hitting 98 mph. He finished his first victory in four starts by getting pinch-hitter Andre Ethier on a groundout with his 122nd pitch.
''That's faith in me, and that's important to me,'' Richards said. ''Going back out (for the ninth), I was just worried about winning the ballgame.''
Richards even outpitched Zack Greinke (12-7), who yielded six hits and three earned runs in seven innings despite giving up just two hits after that messy first inning.
A day after scoring five runs in the first inning at Tampa Bay, the Angels had another quick start on the road. They led 4-0 after four hits, two unearned runs, two wild pitches by Greinke and two horrible fielding misplays from Carl Crawford and Hanley Ramirez.
''(Greinke) just made two mistakes to two really amazing hitters, and they made him pay for those mistakes,'' Dodgers catcher A.J. Ellis said. ''After that, he was lights out.''
Richards took control from there, allowing just one runner to reach third base.
''He is driven,'' Angels manager Mike Scioscia said. ''Garrett wants to be good. He has a lot of confidence in what he can do.''
Josh Hamilton homered in the sixth for the Angels, who improved the majors' second-best record to 67-44 with their seventh win in 10 games.
Los Angeles' two teams both appear headed for the playoffs in the same season for the first time since 2009, with the Dodgers sitting atop the NL standings and the Angels chasing down the Oakland Athletics.
TAGGING UP: Pujols had a little fun with Yasiel Puig, tagging up from first base when the Dodgers center fielder was slow to return a long fly ball to the infield in the eighth inning.
''That's how you play the game,'' Pujols said. ''He can have fun, too. I'm having fun. He can do whatever he wants.''
Two innings earlier, Puig playfully wagged his finger from center field when Erick Aybar thought about making the same tag-up move from first base. When he got lazy in the eighth, even the slow-footed Pujols could run on him.
Between innings, Pujols appeared to mock Puig for his lackadaisical catch on the fly, but Pujols bristled when asked about it after the game.
''He just got a lesson, and hopefully he learns it,'' Dodgers manager Don Mattingly said of Puig. ''Albert basically embarrassed him right there.''
HEARING BOOS: Trout was heartily booed when he stepped to the plate or appeared on the Dodgers' video boards, an unusual sound for the popular All-Star outfielder.
''It's how baseball should be,'' Trout said. ''It's rivalries, crosstown. It's fun for me with the fans involved. It pumps me up when you hear them.''
TRAINER'S ROOM:
Angels: Reliever Mike Morin said he cut his foot while walking on a Florida beach with friends last weekend, sending him to the disabled list for two weeks.
Dodgers: Reliever Chris Perez went on the disabled list with bone spurs in his right ankle.
ON DECK:
Angels: Hector Santiago (3-7, 3.76 ERA) looks to build on his summer surge after his 0-7 start. With Tyler Skaggs on the disabled list, the Angels are counting on him.
Dodgers: Clayton Kershaw (13-2, 1.71) claimed the NL's previous two pitcher-of-the-month awards and hasn't lost since May 28, but the vaunted left-hander hasn't faced the Angels since 2011.
---
---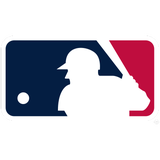 Get more from Major League Baseball
Follow your favorites to get information about games, news and more
---