Major League Baseball
Major League Baseball
Angels rotation could be key to success
Published
Sep. 3, 2011 1:00 a.m. ET

Bonus notes from our MLB on Fox broadcast of the Rangers-Red Sox game on Saturday . . .
Know what I'm starting to think? That if the Angels win the AL West, they actually might sneak their way into the World Series.
The Angels feature three ace-caliber starting pitchers — Jered Weaver, Dan Haren and Ervin Santana. At the moment, no other AL contender can make such a claim (and yes, I know that Weaver has had two straight rocky starts).
The Yankees' rotation after CC Sabathia and Ivan Nova is uncertain. The same goes for the Red Sox after Jon Lester and Josh Beckett — though Erik Bedard, if he stays healthy, could be a viable No. 3.
Justin Verlander and Doug Fister are the only Tigers starting pitchers with ERAs below 4.52. The Rangers' rotation ERA in August was 5.04.
Granted, the team with the best starting pitching doesn't always win. But a strong rotation sure helps — and the way the AL's first round is structured, each team will need four starters unless a manager brings back his Game 1 pitcher on three days rest for Game 4.
The Yankees, Red Sox and even the Tigers need not panic — they have built sizable enough cushions to spend the rest of September sorting through their options.
But the Rangers' lead over the Angels is down to 3-1/2 games. C.J. Wilson is the one sure thing in their rotation. Derek Holland might be getting there. But after that, who knows?
Alexi Ogando has an 8.34 ERA in his last five starts, and the Rangers will skip his turn Monday in favor of Scott Feldman. They've already skipped Matt Harrison, who has a 5.40 ERA in his last seven starts.
Feldman, at least, offers a fresh arm, and perhaps the extra rest will revive Ogando and Harrison. But what about Colby Lewis? His last three starts were poor, and two were against the Red Sox, a possible playoff opponent.
The good news is, the Rangers have strengthened their bullpen to the point where they do not require as many innings out of their starters. The bad news is, they haven't shaken the Angels, who have their own issues, starting with a feeble offense.
OK, maybe it's a stretch to envision the Angels reaching the World Series if they somehow overtake the Rangers. But tell me this: Which of the other rotations is so impressive right now?
BEDARD: RED SOX GOT THEIR MAN
The Sox wanted Bedard so badly, they actually tried to acquire him while he still was on the disabled list with a sprained left knee.
As fortune had it, Bedard threw a simulated game at Fenway Park on July 23, while he was still with the Mariners. The Red Sox already had contacted the M's about a trade by that point, according to major-league sources. After Sox officials watched Bedard throw well in the simulated game, they made the M's an offer.
The deal didn't come together for more than a week — the Mariners activated Bedard on July 29, and he was less than impressive in his comeback start. The Sox finally acquired him in a three-team deal with the Dodgers minutes before the non-waiver deadline on July 31.
Bedard rebounded from a shaky first three innings Saturday to retire eight of his last nine hitters, four by strikeouts. He has a 3.66 ERA in five starts with the Red Sox, and manager Terry Francona is impressed by the way he slows down the game, holding runners, staying in control.
FOREVER YOUNG
How remarkable is Michael Young's season?
At age 34, Young is batting a career-high .336 while playing multiple positions — first base, second, third and DH — for the first time.
Players such as Jorge Posada and Adam Dunn struggled to adjust to the DH role this season, but Young said it was not an issue for him at all. He didn't change anything, didn't try to establish a routine. He will occasionally look at video between at-bats, but mostly he remains in the dugout, trying to stay in the game mentally on each pitch.
As it turns out, Young has appeared in more games in the field than at DH. When playing a position, he is batting .364 with five home runs and 46 RBI in 294 at-bats. As a DH, he's batting .304 with six homers and 44 RBIs in 253 ABs.
AND PAPI?
Speaking of players aging well, Red Sox designated hitter David Ortiz turns 36 in November, yet ranks second in the majors in OPS, trailing only the Blue Jays' Jose Bautista.
In fact, Ortiz's numbers are comparable to where they were from 2003 to '07, when he produced five straight top five MVP finishes.
It seems unthinkable that Ortiz would leave Boston, but he is a free agent at the end of the season, and the negotiations will not necessarily go smoothly. The Red Sox will want to keep the length of contract short, but Ortiz will want a multi-year deal and a raise from his current $12.5 million salary.
No other DH commands that kind of money. But no other DH hits like Ortiz.
SLEEPER ALERT!
Lefty Mike Gonzalez is a potentially huge pickup for the Rangers — if he continues his recent resurgence and remains a weapon against left-handed hitters.
The Rangers previously lacked such a left-on-left specialist — Darren Oliver's cutter makes him more effective against righties.
Gonzalez, if the team makes the postseason, could help neutralize the Red Sox's left-handed hitters — Ortiz, Jacoby Ellsbury and Adrian Gonzalez. He also could figure prominently against the Yankees' lefties — Curtis Granderson, Robinson Cano and switch-hitter Mark Teixeira, who is much stronger against right-handers.
THE MEANING OF THE RANGERS' CRUZ
David Murphy finally is hot, but the loss of Nelson Cruz to a strained left hamstring leaves the Rangers too left-handed in their outfield — Craig Gentry is the only right-handed hitter among their current group.
The Rangers were serious about trying to acquire Lance Berkman, a switch-hitter, but Berkman didn't want to be a rental player for the second straight year, and the Cardinals didn't want to trade him and jeopardize their chances of re-signing him.
The Rangers' hope now is that Cruz will serve as a DH in the final seven to 10 days of the regular season, then return to right field if the team makes the playoffs.
Considering the lefties that the Rangers might face — the Yankees' Sabathia or the Red Sox's Lester and Bedard — Cruz's return could be pivotal. Yet even without him, the team still has Young, Ian Kinsler, Adrian Beltre and Mike Napoli from the right side.
WELCOME HOME, WHEELER
After a rocky start, Dan Wheeler's homecoming to New England has proved a success.
Prior to allowing three runs on Saturday, the Sox right-hander had a 1.53 ERA in 33 appearances since recovering from a strained left calf. He also had thoroughly enjoyed living close to his hometown of Warwick, R.I.
Wheeler said his mother and father often come to games, and he visited his younger sister Kerri on her birthday. He also threw out the first pitch for his old Little League, the Warwick West Side Little League.
His catcher for the occasion?
Jim Dawber, Wheeler's Little League and American Legion coach.
A SLIMMER SALTY
Red Sox catcher Jarrod Saltalamacchia said he has dropped at least 15 pounds since the start of the spring training, when he weighed about 240.
Part of his weight loss is due to the physical grind of catching. And part of it, Saltalamacchia said, is due to his use of Adderall, a medication he takes for attention deficit hyperactivity disorder. Some users of Adderall experience a loss of appetite.
Saltalamacchia said he began using Adderall, a drug containing amphetamines, in 2008; he received permission from baseball through a Therapeutic Use Exemption. He took Ritalin as a child, but his parents eventually weaned him off it — he had become a better student but a worse baseball player.
AND FINALLY . . .
Katie Hamilton, the wife of Rangers outfielder Josh Hamilton, is due to give birth to a baby girl in two weeks.
It will be the couple's fourth daughter — Julia is 10, Sierra is 6 and Michaela is 3.
Josh said that four kids is enough — the couple will not keep trying for a boy. As it is, their marriage is quite a success story; Katie stuck with Josh through his addictions and relapses, and they've got a happy family today.
---
---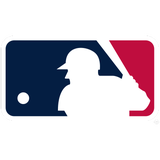 Get more from Major League Baseball
Follow your favorites to get information about games, news and more
---