Major League Baseball
Major League Baseball
Angels lose 6-2 at Texas for season-ending sweep
Published
Sep. 29, 2013 9:51 p.m. ET

When Josh Hamilton went to the plate for the final time in his first season with the Los Angeles Angels, the slugger was serenaded by the fans of his former team that still has a chance to get in the playoffs.
There were repeated chants of ''Baseball Town!,'' a reference to comments the slugger made after leaving the Texas Rangers about the Dallas-Fort Worth market being a football town. As he got close to the dugout after he flew out in the ninth inning of the Angels' season-ending 6-2 loss Sunday, Hamilton tipped his helmet to the crowd.
''That was just to let them know no matter how bad they boo me or bring up things from my past, I still love them,'' Hamilton said. ''There was nothing sarcastic about it.''
Hamilton had a tying RBI single for the Angels in the sixth, but the Rangers regained the lead for good on Geovany Soto's two-out RBI double in the bottom half of the inning off Jason Vargas (9-8) and won their seventh straight.
Texas (91-71), which began September with the AL West lead before a 5-15 slide, added game No. 163 to the regular season. The Rangers will host Tampa Bay on Monday night in baseball's first wild-card tiebreaker since 2007. The winner plays two days later at wild-card leader Cleveland for a berth against Boston in the division series.
The Angels (78-84) finished with a losing record for only the second time in 10 seasons after being swept in a four-game series at Texas for the first time since June 1978.
''You have to tip your cap to those guys. They played well and stayed alive. Our guys played as well as they could. It would have been nice to come in here and get some wins,'' manager Mike Scioscia said. ''I'm disappointed, but there's nothing to be ashamed about the way we went after them. Those guys brought their game up a notch, and we're going home.''
When the Rangers started their game, Tampa Bay already led 7-0 at Toronto. Then Mike Trout homered to put the Angels up 1-0.
Trout's 27th homer was his 190th hit, making the 22-year-old only the third major leaguer since 1900 with 190 hits, 100 walks and 30 stolen bases in the same season. The others are Ty Cobb in 1915 and Lenny Dykstra in 1993.
Major league strikeout leader Yu Darvish struck out eight in 5 2-3 innings. But for the sixth time this season, and second game in a row, Darvish immediately gave up the lead a half-inning after the Rangers went ahead.
The right-hander from Japan finished with a majors-leading 277 strikeouts, the most since Randy Johnson had 290 for Arizona in 2004. The last AL pitcher with more was Pedro Martinez with 284 for Boston in 2000.
A.J. Pierzynski had a leadoff double in the fifth and Soto walked before an errant pickoff throw by Vargas moved them both up a base. They scored on the single up the middle by Craig Gentry for a 2-1 lead about the same time Tampa Bay wrapped up its 7-6 win at Toronto.
Los Angeles quickly tied the game in the sixth against Darvish, even after a reverse double play.
J.B. Shuck hit a grounder to second baseman Ian Kinsler, who ran back Andrew Romine before throwing to first baseman Mitch Moreland, who had to make a quick throw to shortstop Elvis Andrus to tag out Romine. But Darvish then gave up a single to Erick Aybar and walked Trout on four pitches.
Neal Cotts (8-3), the left-hander whose 1.13 ERA is the lowest ever for a Texas reliever, gave up the tying RBI single to Hamilton, who finished with a 14-game hitting streak - his longest in his Angels debut after the previous five years with the Rangers. Howie Kendrick then struck out with runners at first and third.
Hamilton's finishing .250 batting average was the peak in the first season of a $125 million, five-year deal.
''Where I was a month and a half ago, that is something to be proud of,'' Hamilton said. ''Obviously, I would have wanted to win. We talked about finishing strong.''
The Angels won 23 of their last 36 games, and their 16 wins in September matched their most in any month this season. But it ended with four more losses to Texas, which won the season series 15-4.
''It is disappointing,'' Hamilton said. ''They had something to play for, and we wanted to try to help them stumble.''
NOTES: Vargas allowed four runs (three earned) with four strikeouts and two walks in 6 1-3 innings. ... Robbie Ross, Tanner Scheppers and Joe Nathan each pitched a scoreless inning of relief for Texas. ... Rangers slugger Nelson Cruz completed his 50-game suspension and will be activated Monday.
---
---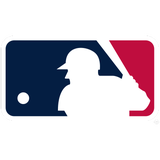 Get more from Major League Baseball
Follow your favorites to get information about games, news and more
---