Major League Baseball
Major League Baseball
Angels 8, Indians 4
Published
Aug. 16, 2012 7:23 a.m. ET

Ervin Santana got plenty of offensive help from his teammates, and a little extra help from some sloppy defense by the Indians on a night that Roberto Hernandez could have used all the assistance he could get in his long-awaited return to the Cleveland rotation.
Mike Trout and Chris Iannetta homered for the Angels and Santana breezed to an 8-4 victory over the Indians on Wednesday night. The right-hander allowed a run and four hits in seven innings, struck out four and walked one.
It was a welcomed sight for manager Mike Scioscia and pitching coach Mike Butcher, who have suffered through the eight-year veteran's inconsistency over the past two seasons after he won a career-high 17 games in 2010.
Santana's only other victory against the Indians was a no-hitter at Cleveland on July 27, 2011. He is 2-8 in 14 career starts against the Indians, whose only run against Santana (6-10) came on a sixth-inning double by Asdrubal Cabrera.
''I don't care how good you are. No one in the game is about going through a period of time where you're going to struggle - especially when you're good enough to play this long,'' said Iannetta, the Angels' catcher. ''You see some of the best pitchers in the game go through stretches where they're not themselves.
''It's just the nature of the game, and the negative side can really get a hold of you if you let it. But he never gave up, never quit, never said `Woe is me.' He kept working and trying to find things that were different from where he was. And what it's come down to is his ability to throw strikes.''
Jason Isringhausen gave up a three-run homer in the eighth to Shin-Soo Choo, his 14th this season, but Kevin Jepsen closed it out with a perfect ninth.
Hernandez, formally known as Fausto Carmona, was added to the Indians' 25-man roster on Tuesday after fellow right-hander Josh Tomlin was placed on the 15-day disabled list because of inflammation in his elbow.
Hernandez, beginning his seventh big league season, was arrested in January outside the U.S. consulate in the Dominican Republic while trying to renew his visa - which he finally was granted on July 21 after he was found to be three years older than his listed age. The right-hander, who turns 32 on Aug. 30, made four minor league starts while serving a three-week suspension from Major League Baseball for age and identity fraud.
''I didn't think about that. I just thought about pitching,'' Hernandez said. ''I was very excited and very happy about getting a second chance to pitch in the big leagues, I tried not to do too much.''
Hernandez threw 91 pitches through six innings, allowing eight runs - five earned - and 10 hits with no walks or strikeouts. He is 23-49 with a 5.03 ERA in 111 starts since his breakout season of 2007, when he was 19-8 with a career-best 3.06 ERA for the Indians and was part of a formidable rotation that included CC Sabathia, Cliff Lee, Jake Westbrook and Paul Byrd.
''This was the first time he was pitching this year, so we were hoping he didn't have the stuff of the old Fausto Carmona,'' Angels right fielder Torii Hunter said. ''He was trying to get a feel of everything and he left some balls up, so we were able to capitalize on it.''
The Angels parlayed five hits and three errors into a five-run second inning. Two of the errors were by recently acquired shortstop Brent Lillibridge, who butchered a potential double-play grounder by Vernon Wells and later made a wild throw to the plate.
Alberto Callaspo opened the scoring with an RBI single, and Wells was credited with an RBI on the misplayed grounder to Lillibridge. Maicer Izturis then reached on a bunt single after Hernandez and catcher Carlos Santana both went for the ball to the right of the plate and missed it trying to avoid a collision.
That loaded the bases for Iannetta, who hit a sacrifice fly. Trout grounded into a force play and stole second - drawing an errant throw by Carlos Santana that deflected off Lillibridge's glove and allowed Wells to score. Lillibridge made a wild throw trying to get Wells, enabling Trout to end up at third, and he scored on a two-out triple by Erick Aybar. Morales scored the Angels' sixth run on a fielder's choice grounder by Wells in the third, and Trout made it 7-0 in the fourth with his 22nd homer.
''We won the second half of the game. But you have to play nine innings, and unfortunately the second inning killed us,'' manager Manny Acta said. ''Hernandez threw the ball a lot better than his numbers indicated. He deserved better. But we played terrible defense behind him, especially in that second inning. We blew two double-play balls, and on one of them, we didn't even get an out.''
Plate umpire Greg Gibson was forced from the game in the bottom of the fifth when Hunter slid headfirst in an attempt to score on a double to right field by Kendrys Morales. Hunter tried to get a piece of the plate with his hand as he was tagged by Carlos Santana, but his left cleat caught Gibson flush on the left temple and knocked him flat.
Gibson didn't move for a few anxious moments before getting up and leaving the field under his own power after being examined by Angels trainer Rick Smith. He was replaced behind the plate by first base ump Manny Gonzalez. Gibson received several stitches and was taken to a hospital for precautionary X-rays.
''If I wore my spikes, that could have been a bad scene,'' Hunter said. ''I was worried at first when he didn't get up because it didn't look good. But then I checked on him to see if he was OK and he cracked a joke.''
NOTES: Hernandez is 0-4 in eight career starts against the Angels. He yielded just nine earned runs over 45 2-3 innings in his other starts against them, and had a loss and two no-decisions against the Angels last season despite giving up just two runs in 20 2-3 innings. His mound opponent in all three games was Dan Haren. ... Hernandez changed his name, but not his uniform number. It's still 55.
---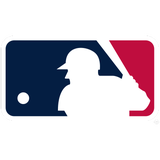 Get more from Major League Baseball
Follow your favorites to get information about games, news and more
---