Major League Baseball
Major League Baseball
Angels 6, Twins 5
Published
May. 29, 2011 11:20 p.m. ET

Dan Haren didn't have his best stuff. Neither did closer Jordan Walden.
The Los Angeles Angels found a way to win anyway, the most promising sign yet that they are inching closer to finding themselves after a sluggish couple of weeks.
Erick Aybar had three hits and three RBIs and Haren picked up his first win since April 17 while leading the Angels to a 6-5 victory over the Minnesota Twins on Sunday.
Haren (5-3) gave up three runs on 10 hits with one walk in six innings, and Scott Downs got the Angels out of Haren's two-on, no out jam in the seventh inning to help Los Angeles take two of three in the series. They have won two of the last three series to get to 28-27.
Mark Trumbo hit a 436-foot homer in the ninth and Jordan Walden picked up his 12th save.
''It'd be nice to get, like, two games over .500, you know?'' Haren said with a smile. ''We get one game over, then back to .500 and then one under. This division is just a mess right now. A lot of really good pitching and it's so tight.''
Carl Pavano (2-5) gave up five runs - four earned - on 10 hits with three strikeouts for the Twins, who dropped to an major league-worst 17-34 this season.
Denard Span had two doubles and an RBI single off Walden in the ninth for Minnesota. Justin Morneau's third single of the game scored Span, but Michael Cuddyer lined out to center field with the tying run on third base.
One night after Anthony Swarzak took a no hitter into the eighth for the Twins and Jered Weaver allowed just two hits in nine innings of a game the Twins won 1-0 in the 10th, Haren and Pavano were grinders.
''Baseball's a funny game,'' Haren said. ''Jered threw the ball unbelievable last night, nine scoreless innings and nothing to show for it. Then I come up and give up 10 hits in six innings and get the win. Just shows you how wins and losses are not really the best way to judge a pitcher.''
Haren breezed through the first six innings, scattering hits and allowing just two runs as the Angels took a 4-2 lead. But he walked Trevor Plouffe to start the seventh and left with runners on second and third and nobody out after Span's second double of the game.
Manager Mike Scioscia went to the lefty Downs, who hasn't allowed an earned run in 23 career appearances against the Twins. Plouffe scored on a groundout from Alexi Casilla, but Downs got Morneau to ground into an inning-ending double play to keep the Angels' lead intact.
''We have to grow as a team,'' Scioscia said. ''We have a long way to go to get to where we want to be as a team, in this clubhouse and in this organization. Our club needs to get better.''
Pavano didn't pitch poorly. He didn't walk a batter and allowed only two extra-base hits - a two-run triple by Aybar in the third and an RBI double to Bobby Abreu in the eighth. But he didn't get much help from his defense, especially Plouffe, who is still struggling at shortstop.
Ron Gardenhire has had several chats with him about being more aggressive in the field.
Plouffe made a backhand stop of a sharply hit grounder by Trumbo, but airmailed his throw to Morneau at first base in a play that was ruled a hit. After Aybar's triple made it 2-1, Plouffe's soft throw on a grounder from Abreu pulled Morneau off the bag for an error, allowing Aybar to score for a 3-1 lead.
It was more of the same in the fifth inning when a screamer from Jeff Mathis deflected off his glove and was ruled a base hit. Mathis stole second base and scored on a single by Aybar.
''Plouffie had a tough day out at shortstop, Gardenhire said. ''Pavano pitched very well, gave us a great opportunity. We just had a bad inning out there where we didn't make the plays. It's what we've been talking about. You don't make the plays and there you have it.''
Trumbo's blast in the ninth against fireballer Jim Hoey proved to be pivotal. He turned on a 94-mph fast ball and sent it soaring into the second deck in left-center field for his ninth homer of the year.
''That was not only big,'' Scioscia said. ''That was long. That ball was killed.''
NOTES: Heavy-footed Angels Mathis and Russell Branyan each stole a base Sunday against Pavano, who has struggled holding baserunners in his career. ... Twins DH Jim Thome had a cortisone shot in his sore shoulder Saturday night and had the day off. ... Gardenhire said LHP Francisco Liriano, who missed his scheduled start Saturday with a sore left shoulder, has a bullpen session scheduled for Tuesday. Liriano told the team he was feeling much better Sunday. If he cannot make the bullpen, he could be headed to the disabled list.
---
---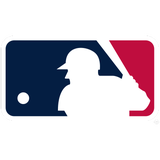 Get more from Major League Baseball
Follow your favorites to get information about games, news and more
---