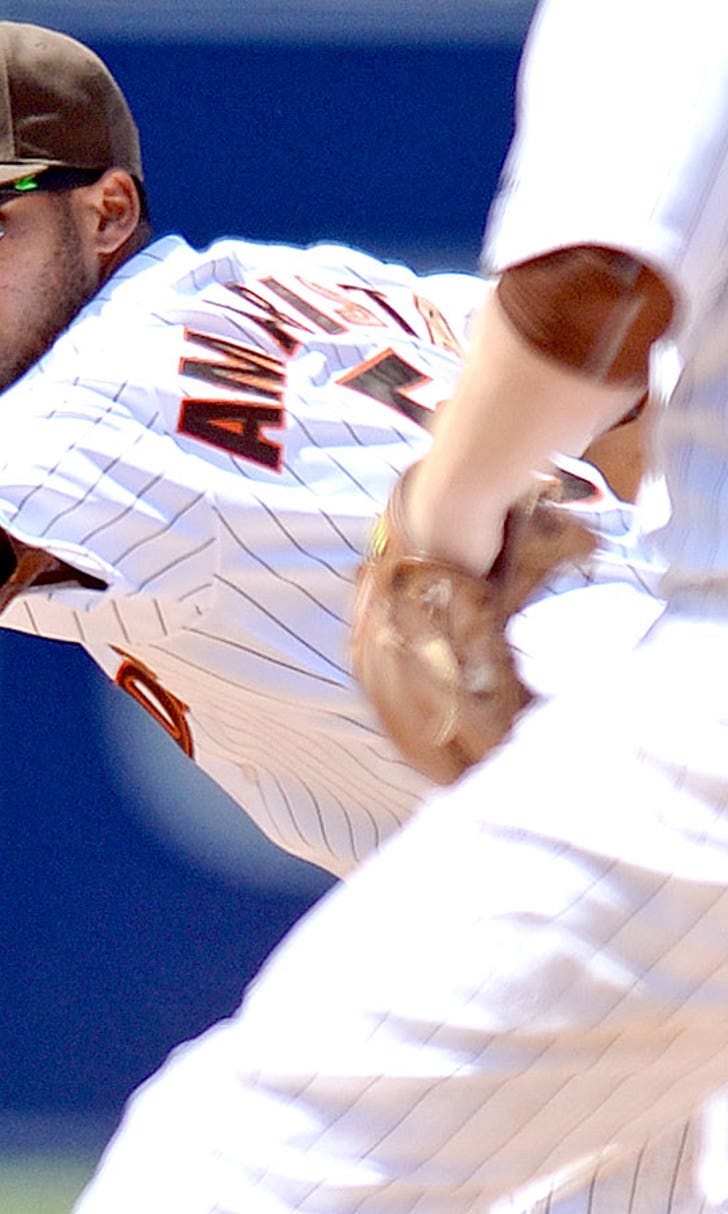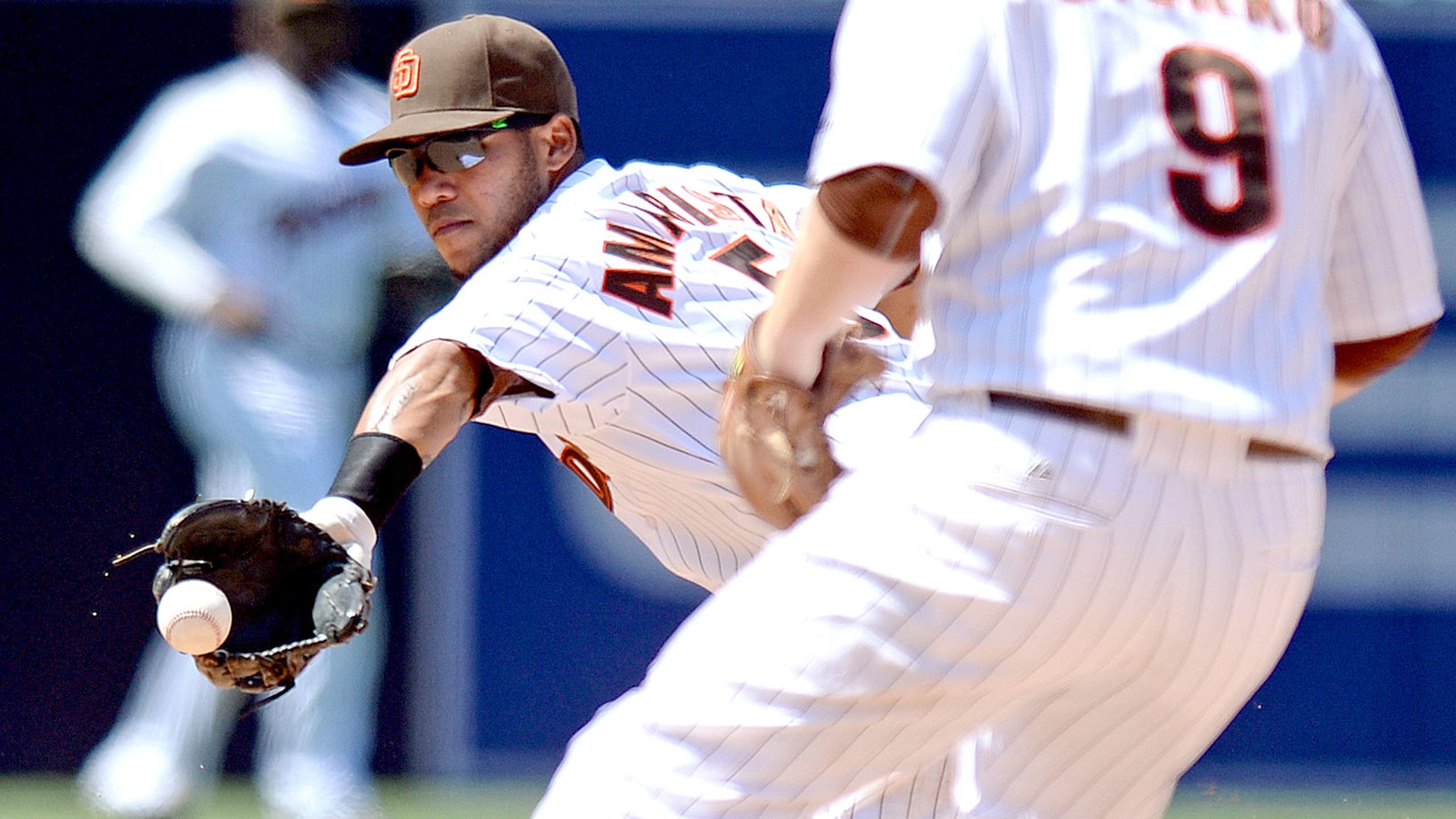 Amarista makes dazzling spin, glove flip on double play look way too easy
BY foxsports • August 19, 2015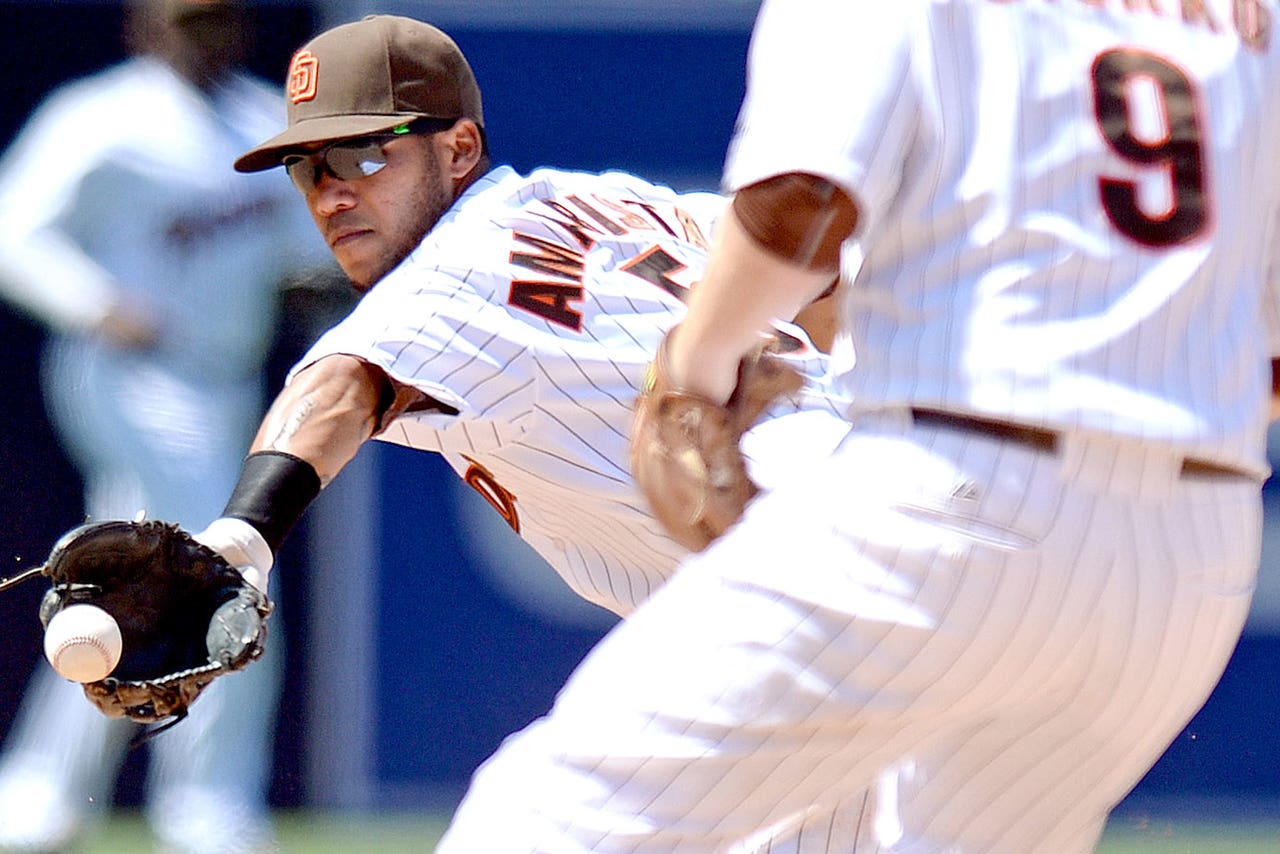 Alexi Amarista may have earned a new nickname on Wednesday afternoon: "The Deceiver."
While most professional athletes perform difficult plays with ease that would be extremely challenging for the layperson, the San Diego Padres shortstop took that deceptive ease to the extreme with an incredible play that only an elite few could perform.
In the sixth inning of the Padres' 3-2 win over the Braves on Wednesday, Adonis Garcia hit a ball up the middle with Nick Markakis on first.
Amarista made an impressive diving stop to snag the ball, spun, and then promptly flipped the ball with his glove to Jedd Gyorko, who barehanded it and threw the ball to first to beat Garcia at first base for the double play.
The spectacular play was well appreciated by Amarista's teammates, who tipped their caps to the 26-year-old infielder as the 20,732 fans in attendance at Petco Park gave him an ovation.
Remember: Objects on the screen may be harder to perform than they appear.
---
---