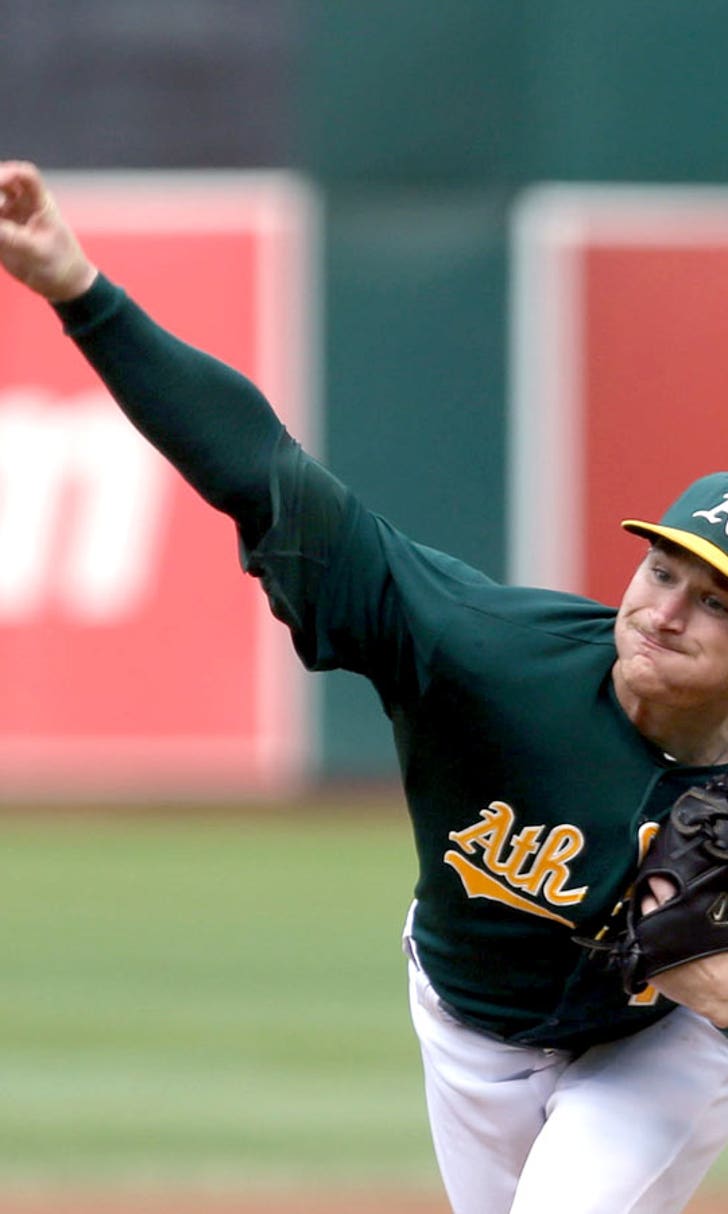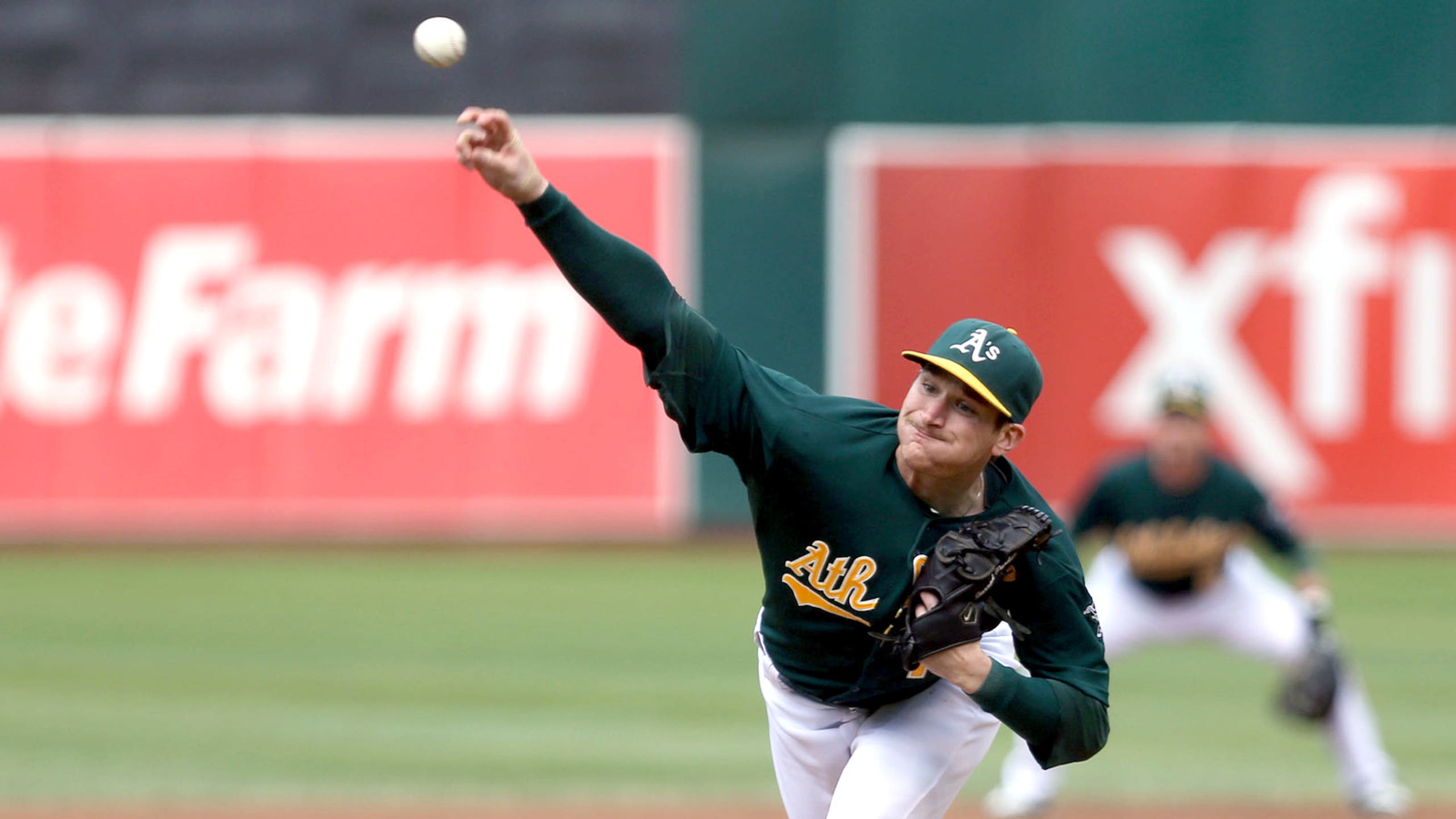 After two lost seasons, what might Jarrod Parker give A's in 2016?
BY foxsports • January 15, 2016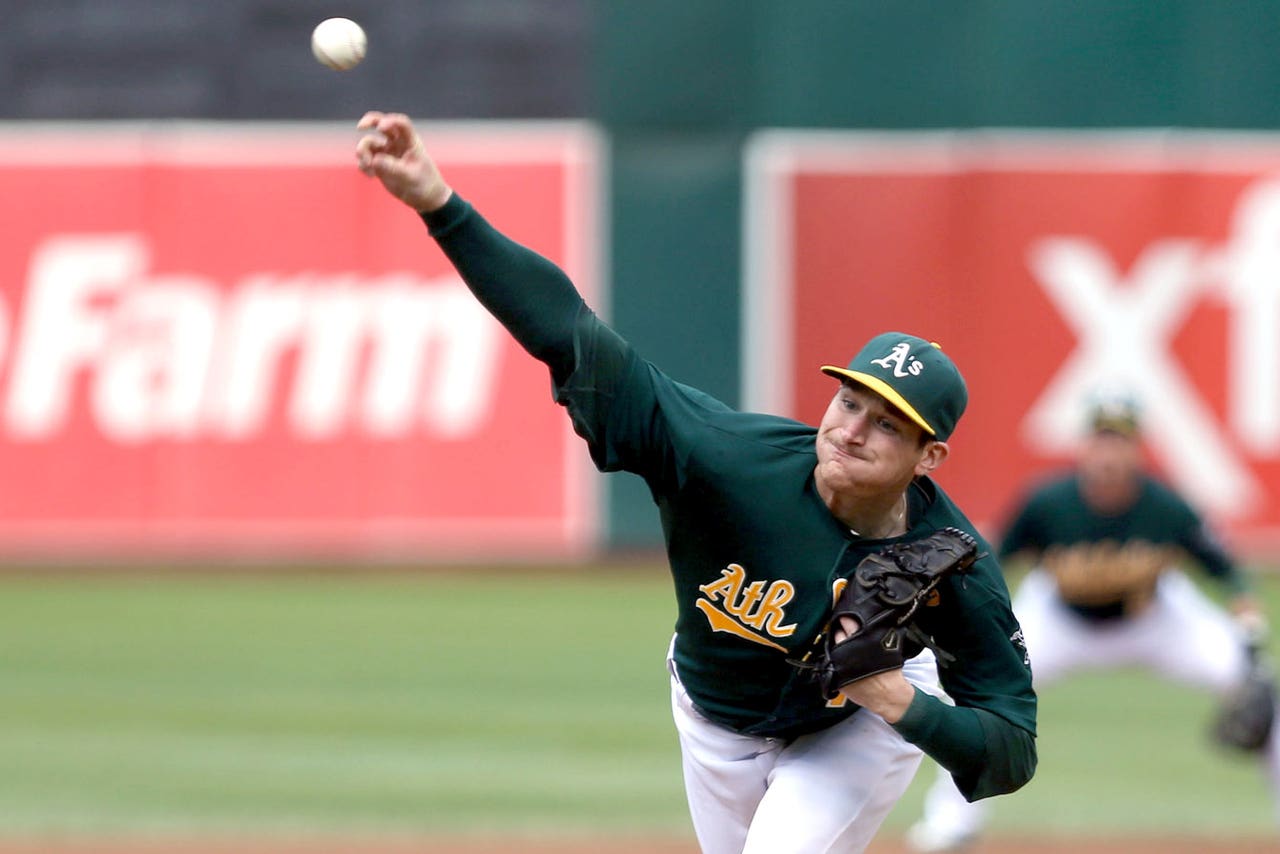 Jarrod Parker is just 27 years old, but he faces an uphill climb back to the big-leagues. 
Parker established himself as one of the Oakland Athletics' promising pitchers in 2012, going 13-8 with a 3.47 ERA for the eventual AL West winners and was fifth in Rookie of the Year voting. He followed that with a 12-8 record and 3.97 ERA, and started three postseason games for the A's over the two years in their ALDS losses to the Detroit Tigers. 
He hasn't thrown a pitch since, however, after he was lost prior to the 2014 season with Tommy John surgery – the second TJ operation in his career. Losing him and fellow right-hander A.J. Griffin (who also needed TJ surgery before 2014 and hasn't thrown a pitch since) was perhaps part of the reason the A's sought a starter like Jon Leste, whom they acquired for Yoenis Cespedes in July 2014.
Parker, meanwhile, has been on the comeback trail. He fractured his elbow throwing a pitch in a rehab outing with Triple-A Nashville in May 2015. The setback forced him to undergo another (non-TJ) elbow surgery, but he intendisto do everything he can to make it back to the mound in 2016.
Excited for my last day of throwing and this rehab! Been ready to move forward and I will. #11Believes

— Jarrod Parker (@JarrodBParker) November 20, 2015
Oakland recently cut ties with Griffin, but agreed with Parker on a one-year deal for next season. The A's must feel he will be able to actually pitch again, despite all these significant setbacks and arm issues. In fact, earlier in the offseason it was reported by Susan Slusser of the San Francisco Chronicle that the A's are still intending on using Parker as a starter: 
Should they do this, though? Parker logged 181 innings in 2012 and 197 in 2013. Is it realistic to assume he'll come back strong enough to weather the load of a starting pitcher?  
The list of pitchers able to successfully come back from a second Tommy John operation is a short one (the only starters on record to come back from two and pitch effectively are Chris Capuano, Kris Medlen and Daniel Hudson, while Brian Wilson, Joakim Soria and Shawn Kelley are among the relievers that went through two TJs). And remember, Parker had a THIRD elbow surgery after his 2015 fracture.  
Then again, the A's could handle him with care, given that they have a surplus of starting pitching options including Sonny Gray, Rich Hill (a new signing), Chris Bassitt, Henderson Alvarez (when healthy), Jesse Hahn (when healthy), Kendall Graveman, Sean Nolin and others waiting for their turn in the rotation. 
There hasn't been an official update from the club regarding its plans for Parker since indicating the intention to use Parker as a starter, but that could change once spring training rolls around and the A's get to see him up close and evaluate his condition. 
Given the frustrating time he's had for essentially the past two years, though, it would seem realistic to expect him to contribute on a more minor basis in 2016 … if he's even able to make it back and keep his elbow issues at bay.
---
---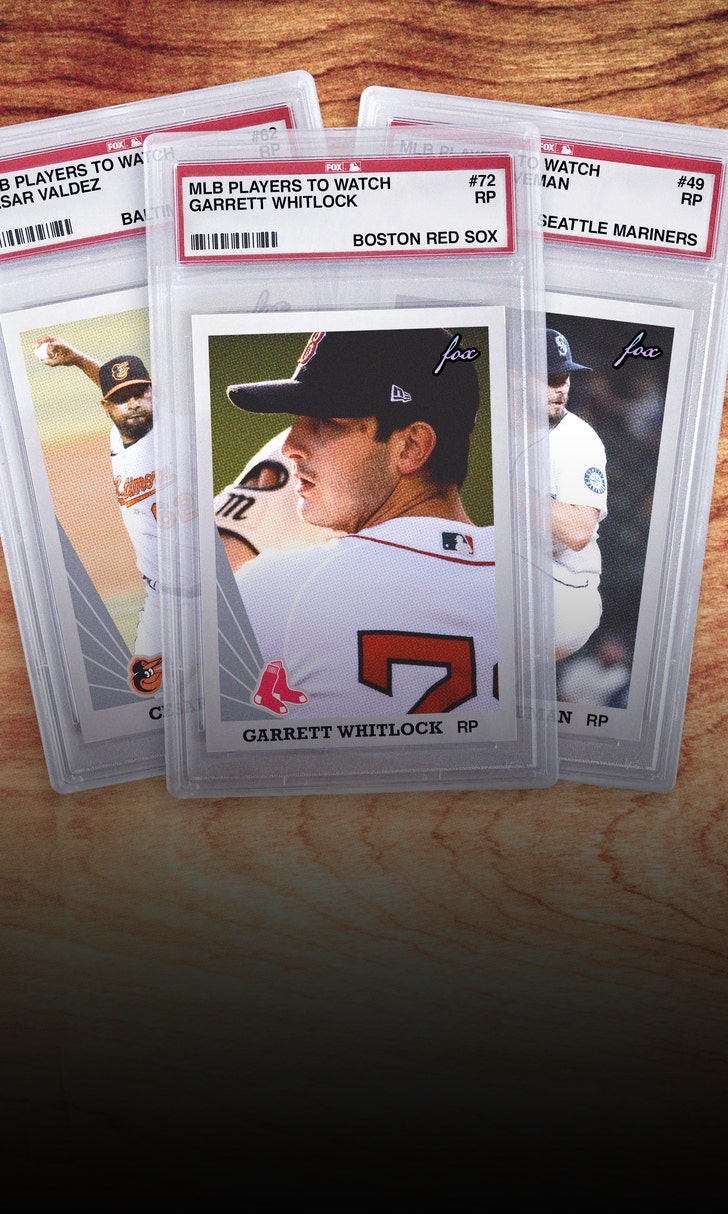 Pen Prodigies
Pen Prodigies
You probably aren't familiar with all of MLB's best relievers so far this season, but Jordan Shusterman is here to fix that.