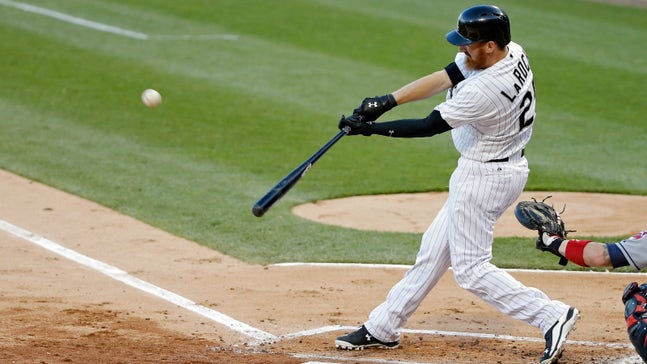 Adam LaRoche says decision to retire was 'easy' amid controversy
Published
Mar. 18, 2016 3:26 p.m. EDT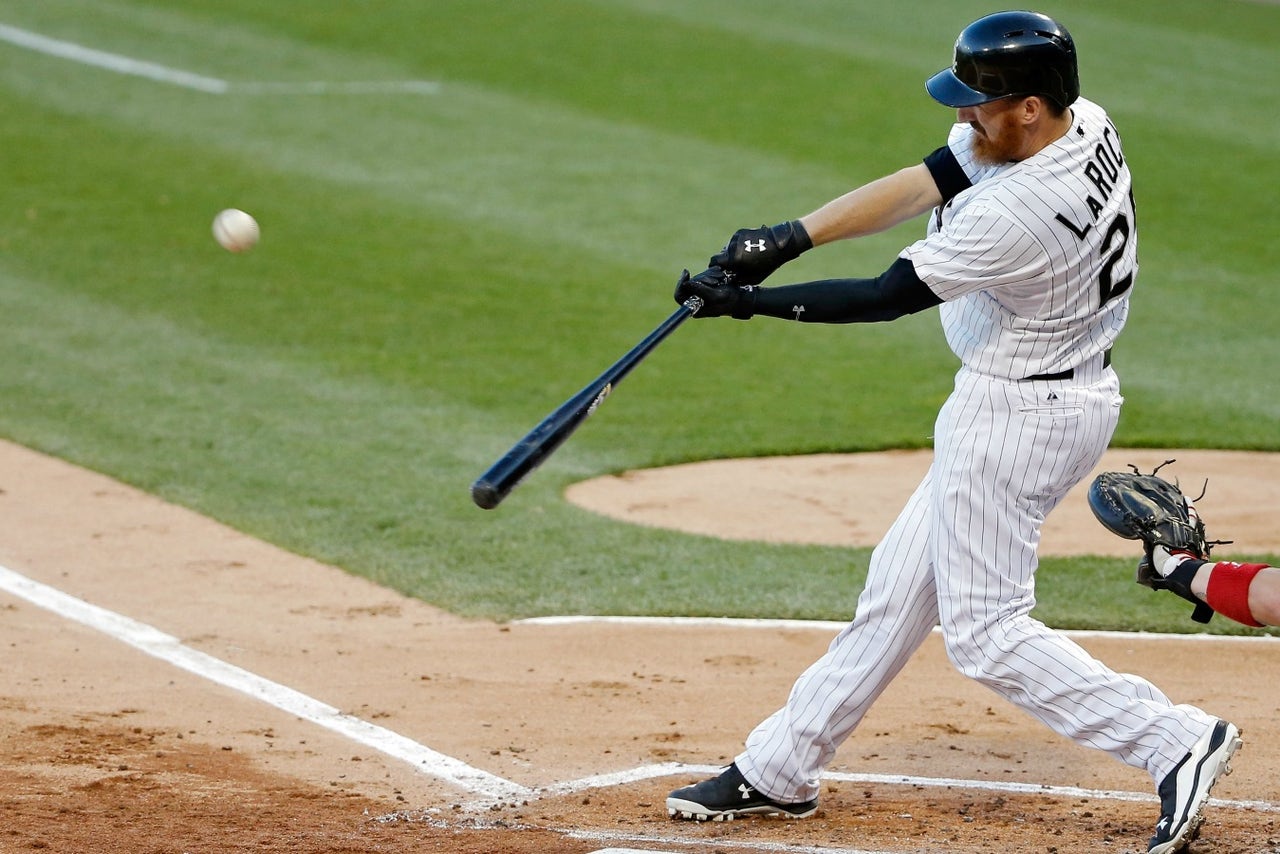 Adam LaRoche created a media frenzy when he decided to retire from baseball rather than cede to Chicago White Sox executive vice president Ken Williams' request to significantly reduce the amount of time LaRoche's 14-year-old son, Drake, spent around the team.
The decision has been a highly controversial one, so LaRoche took to Twitter on Friday afternoon to give his perspective on why he chose time with his son over his baseball career.
LaRoche noted that he approached the White Sox about allowing Drake to hang out around the clubhouse before he ever signed with the team a year ago. Chicago looked into the matter and initially approved of the arrangement. Everything worked out just fine between the two sides for the 2015 season, LaRoche said.
But that all changed ahead of this season, as LaRoche claimed in his Twitter statement that he was recently asked to limit Drake's time around the club and was eventually told not to bring Drake to the ballpark at all. After that, LaRoche said the decision to retire was easy.
With all of this in mind, we move toward the current situation which arose after White Sox VP Ken Williams recently advised me to significantly scale back the time that my son spent in the clubhouse. Later, I was told not to bring him to the ballpark at all. Obviously, I expressed my displeasure toward this decision to alter the agreement we had reached before I signed with the White Sox. Upon doing so, I had to make a decision. Do I choose my teammates and my career? Or do I choose my family? The decision was easy, but in no way was it a reflection of how I feel about my teammates, manager, general manager or the club's owner Jerry Reinsdorf.
LaRoche said he respects the fact that not everyone will understand his decision to retire, and he hopes people who disagree with his choice will at least respect the fact that it is his decision. He also noted that nothing is more important to him than family.
Of one thing I am certain: we will regret NOT spending enough time with our kids, not the other way around.

At every level of my career, the game of baseball has reinforced the importance of family to me. Being at my father's side when he coached. Playing alongside my brothers as a kid and as an adult in the big leagues.

Likewise, it has been great to have my son by my side to share in this experience as I played.

In each and every instance, baseball has given me some of my life's greatest memories. This was likely to be the last year of my career, and there's no way I was going to spend it without my son.
Although LaRoche's Twitter statement made it seem like he is at peace with his decision, some of his White Sox teammates are not pleased with the way management has handled the issue. Pitcher Chris Sale claimed on Friday that Williams lied to players when discussing Drake's presence in the clubhouse for the upcoming season. A report Thursday claimed players considered boycotting Wednesday's spring training game in support of LaRoche.
The 36-year-old will walk away from what would have been a $13 million paycheck this season by choosing family over baseball. He finished his 12-year career with a .260 career batting average and won both the Gold Glove and Silver Slugger once each.
---
---