Major League Baseball
Major League Baseball
A-Rod glad to be back home even though he didn't start
Published
Jun. 15, 2015 6:38 p.m. ET

MIAMI (AP) Alex Rodriguez sat in a mostly deserted visiting dugout two hours before Monday's game, holding his older daughter's hands while she whispered in his ear.
Daddy's back home for a couple of days.
Rodriguez returned to his hometown for a two-game series with the New York Yankees against the Miami Marlins. He wasn't in the starting lineup because he's now almost exclusively a designated hitter, and there's no DH for interleague games in NL cities.
Rodriguez pinch-hit with two out and a runner on first in the ninth inning and flied out, and the Yankees lost 2-1.
Even so, he was happy to be in the city where he grew up and still lives in the offseason.
''It's always great to be back home,'' Rodriguez said before the game. ''Miami is where family is, and obviously I have a bus of people coming into today - family, friends, my daughters, high school coach, Little League coach, my seventh-grade teacher, you name it.''
Rodriguez said he didn't lobby manager Joe Girardi to start. Girardi said Rodriguez won't be in the lineup for either game, and described the decision as an easy one.
''It's what we have been doing all year for the most part,'' Girardi said. ''He's come to be really comfortable in the DH role. And sometimes two days off helps a player.''
Rodriguez last played in Miami in 2009, long before the drug scandal involving a clinic in nearby Coral Gables that led to his suspension for all of last season.
He was asked his hometown should feel about him.
''I can't tell you how other people are going to feel,'' he said. ''All I can do is focus on my job. This year in particular, I'm really enjoying playing baseball and really grateful for the support I've gotten.''
Rodriguez has hit well in his comeback year as he checks off one milestone after another. On Saturday, he joined Hank Aaron as the only players in major league history with 2,000 career RBIs, and he's five hits shy of 3,000 hits.
''These milestones have made me kind of take a step back and think about my childhood when I grew up here in Miami, watching Darryl Strawberry and Keith Hernandez on TV, and then running to my backyard and literally taking a hundred swings, and then watching another at-bat, and go do it again,'' Rodriguez said. ''I would do that over and over again nightly. Some people would think I'm obsessive. Even my biggest haters would say I'm disciplined and a hard worker.
''Those are the same things I focused on coming back over the last year and a half, and it helped me kind of get over the hump to get back to playing baseball this year.''
As Rodriguez spoke in the Yankees dugout, the Marlins and young slugger Giancarlo Stanton took batting practice. Rodriguez, who turns 40 next month, said he was glad to get a chance to see Stanton play in person.
''I'm out here early because I'm a fan and I'm not playing and want to watch this great young talent hit the ball a thousand feet,'' Rodriguez said. ''It's good when we start kind of start getting rid of the old like me and start introducing some of these great new talents.''
---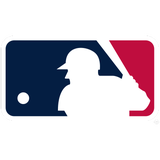 Get more from Major League Baseball
Follow your favorites to get information about games, news and more
---