Major League Baseball
Major League Baseball
A-Rod feels much better after workout
Published
Aug. 19, 2011 1:00 a.m. ET

Alex Rodriguez is itching to get back into the New York Yankees lineup. After he showed significant improvement during his latest workout, that awaited return could be soon.
Rodriguez said he felt much better after his workout on Friday and is still hoping to return to hit the field sometime this weekend against the Minnesota Twins.
''We're definitely getting close,'' Rodriguez said before the Yankees played the second of a four-game series against the Twins. ''I think today was very encouraging. We're definitely on track to do something, hopefully, this weekend.''
Rodriguez, who had surgery last month to repair torn cartilage in his right knee, joined the Yankees on Thursday after completing a rehab assignment with Triple-A Scranton/Wilkes-Barre. In his first workout, Rodriguez said he needed to improve his conditioning, an issue that showed up most when running from first base to third or second to home.
Rodriguez went through another extensive workout on Friday afternoon. He ran the bases, launched three balls into the upper deck at spacious Target Field during batting practice and took grounders at third base.
He said the most encouraging sign was how quickly he recovered in between five sprints from first to third.
''The most drastic thing for me was going first to third,'' Rodriguez said. ''(Yankees manager Joe Girardi) made me do five first-to-thirds at pretty much close to 100 percent. And more than anything, the recovery time was much better, so I was happy with that.''
Girardi said he is leaning against activating Rodriguez for the game on Saturday. He wants Rodriguez to go through another workout on Saturday and see how he responds before making a decision.
''Tomorrow, I don't know,'' Girardi said. ''I think it's important we see how he feels today because I thought today was more intense than yesterday. See how he recovers.''
Girardi said it's more likely Rodriguez will play either Sunday in Minnesota or Tuesday at home against Oakland. The three-time AL MVP last played in the majors on July 7.
Whenever he gets back, his bat will no doubt be a big boost to a team that started the day a half-game ahead of Boston in the AL East. He hit 13 homers prior to landing on the DL, and has not gone deep since June 11. But Rodriguez said the injury was hindering his ability put his legs into his swing.
Now that he's healthy, he expects to return to his usual power-hitting self. He will wear a soft brace on his knee just as a precaution for the first few weeks.
''I gotta tell you, I'm hungry,'' he said. ''I want to get back out there after seeing these guys. The way they're playing is inspiring. For me, the idea is to make sure that I'm ready to go and hit the ground running and never look back, just have a great next two months.''
---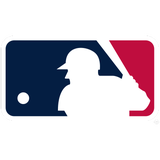 Get more from Major League Baseball
Follow your favorites to get information about games, news and more
---