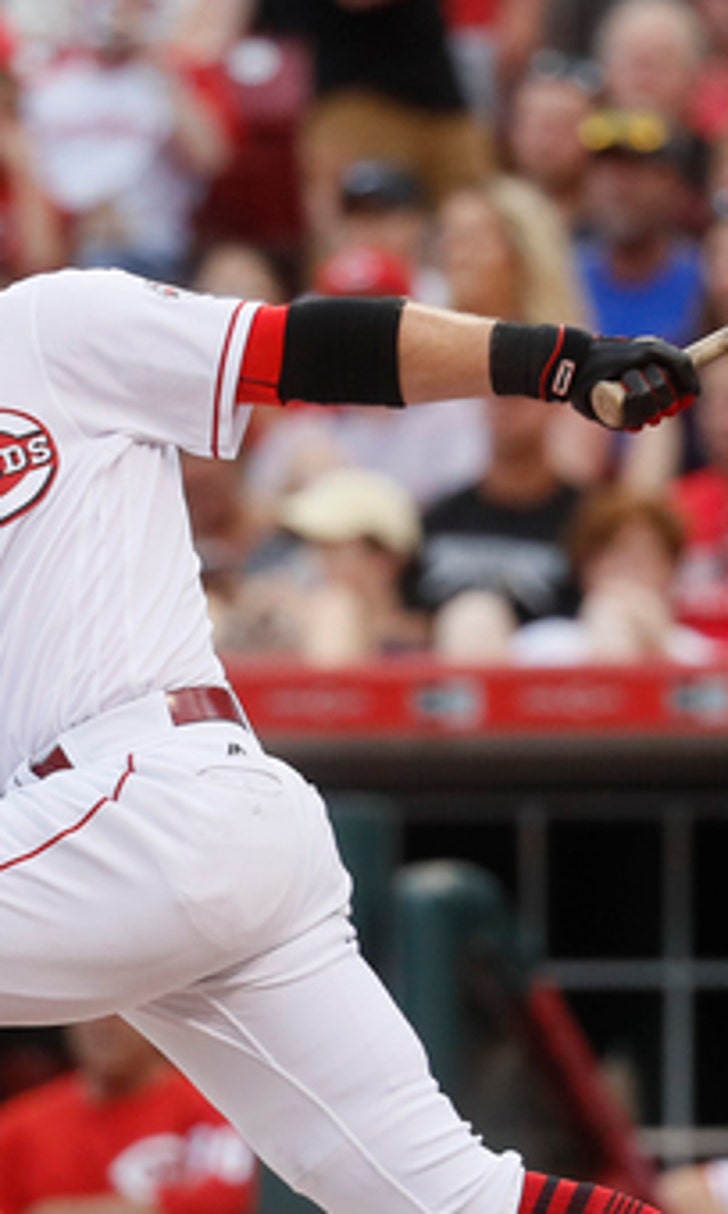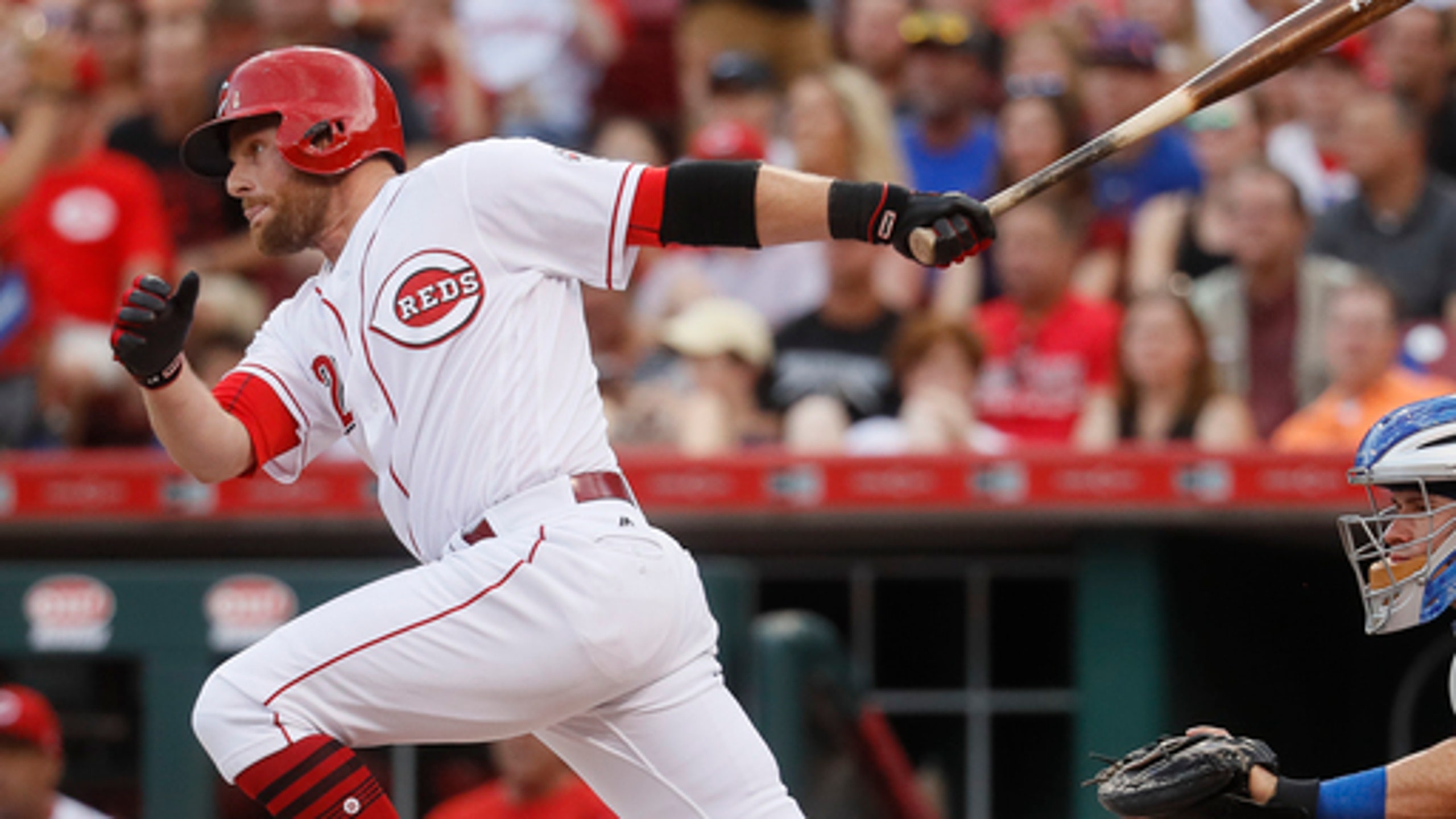 A real kick: Cozart earns pet donkey for All-Star spot
BY AP • July 3, 2017
DENVER (AP) Zack Cozart's All-Star selection comes with a real kick: His own pet donkey.
The Cincinnati Reds shortstop had an agreement with teammate Joey Votto, who promised a large-eared animal as a reward for making the National League All-Star team. Having earned the honor for the first time, Cozart is looking forward to the four-hooved fella's arrival.
''Who knows? It might even show up here,'' Cozart cracked before the Reds opened a four-game series against Colorado on Monday.
He will wait for feedback from fans before picking a name. Cozart wants to stick to a baseball-themed moniker for the addition to his animal farm, which currently consists of two miniature Dobermans.
Cozart credits Votto for helping him gain late votes. Votto recently dressed up in a donkey's costume on MLB Network's ''Intentional Talk'' to entice fans to cast their ballot for Cozart, who finished about 86,000 votes ahead of Los Angeles Dodgers shortstop Corey Seager.
''When you get the former MVP to do stuff like that, it helps out,'' Cozart said.
Turns out, Votto even has a donkey connection - a mule mule, so to speak. The first baseman will try to get in touch with his contact to complete the deal.
''I've been on this for a minute,'' said Votto, who was picked for his fifth All-Star team. ''Now that it's confirmed that he made the team, I'm going to have to give him a ring. He doesn't have a phone. He only uses a pager. He's kind of in that black-market business.''
Cozart has received plenty of offers to house the donkey in Cincinnati. But he's hoping to bring it to his offseason home in Brentwood, Tennessee. He's been pushing to buy some land and this gives him an excuse.
''That's the cool thing where I live: Even right next door, there's land,'' Cozart said. ''I could easily find some land within five minutes of my house right now.''
His wife got in on the push for the donkey, sending out a picture of their son on social media and saying, ''This is the face of a guy who wants a DONKEY! Can you get him one?! He wants his father to bring home a donkey.''
Cozart, hitting .322 and back from a trip to the disabled list caused by a strained right quadriceps, is surprised by the attention the story generated.
''It's one of those things where it was funny at the time when it was brought up: `Hey, I'll get you a donkey if you make the All-Star team,''' he recounted. ''As the year went along, and playing well, and the voting came out, and doing OK in the voting, it started getting real really quick.''
Cozart will be the first Cincinnati All-Star starting at shortstop since Hall of Famer Barry Larkin in 2000. He's received all sorts of congratulatory texts.
What he really needs now are tickets. He has 15 or 20 family members wanting to attend the All-Star festivities in Miami next week.
''It's definitely a cool thing,'' Cozart said.
Better than getting a donkey?
''Just another cool thing to add on top of it,'' Cozart said.
---
More AP baseball: https://apnews.com/tag/MLBbaseball
---
---