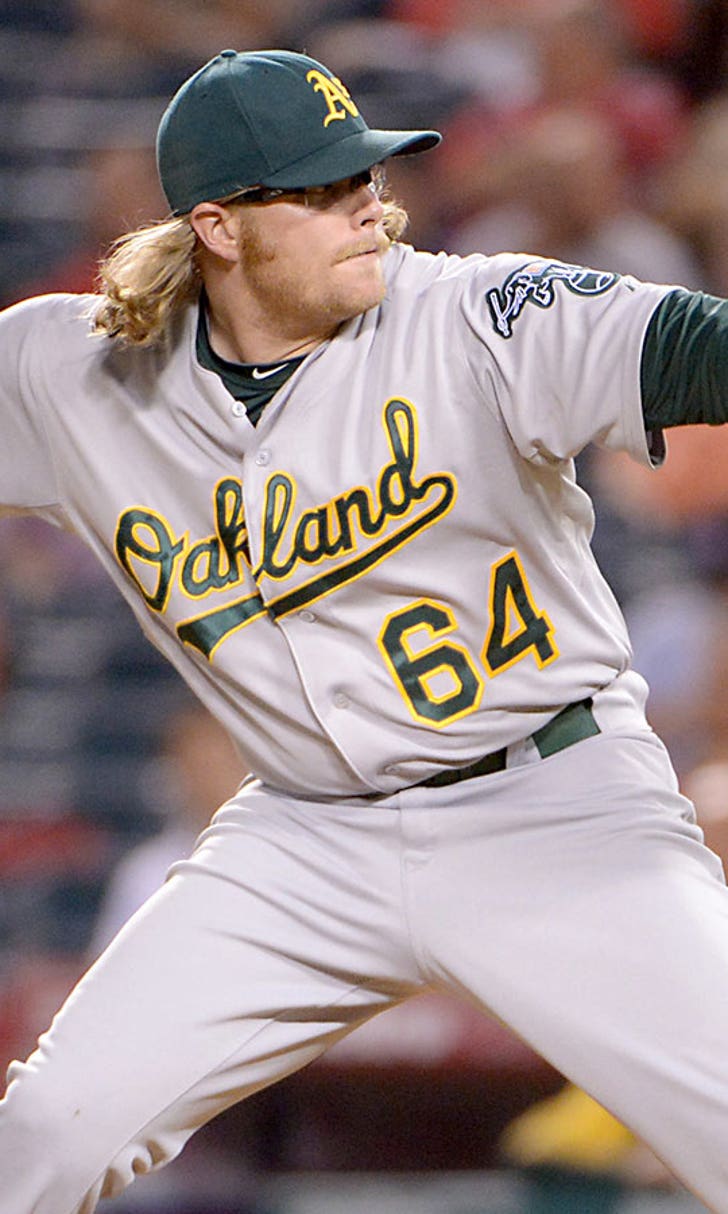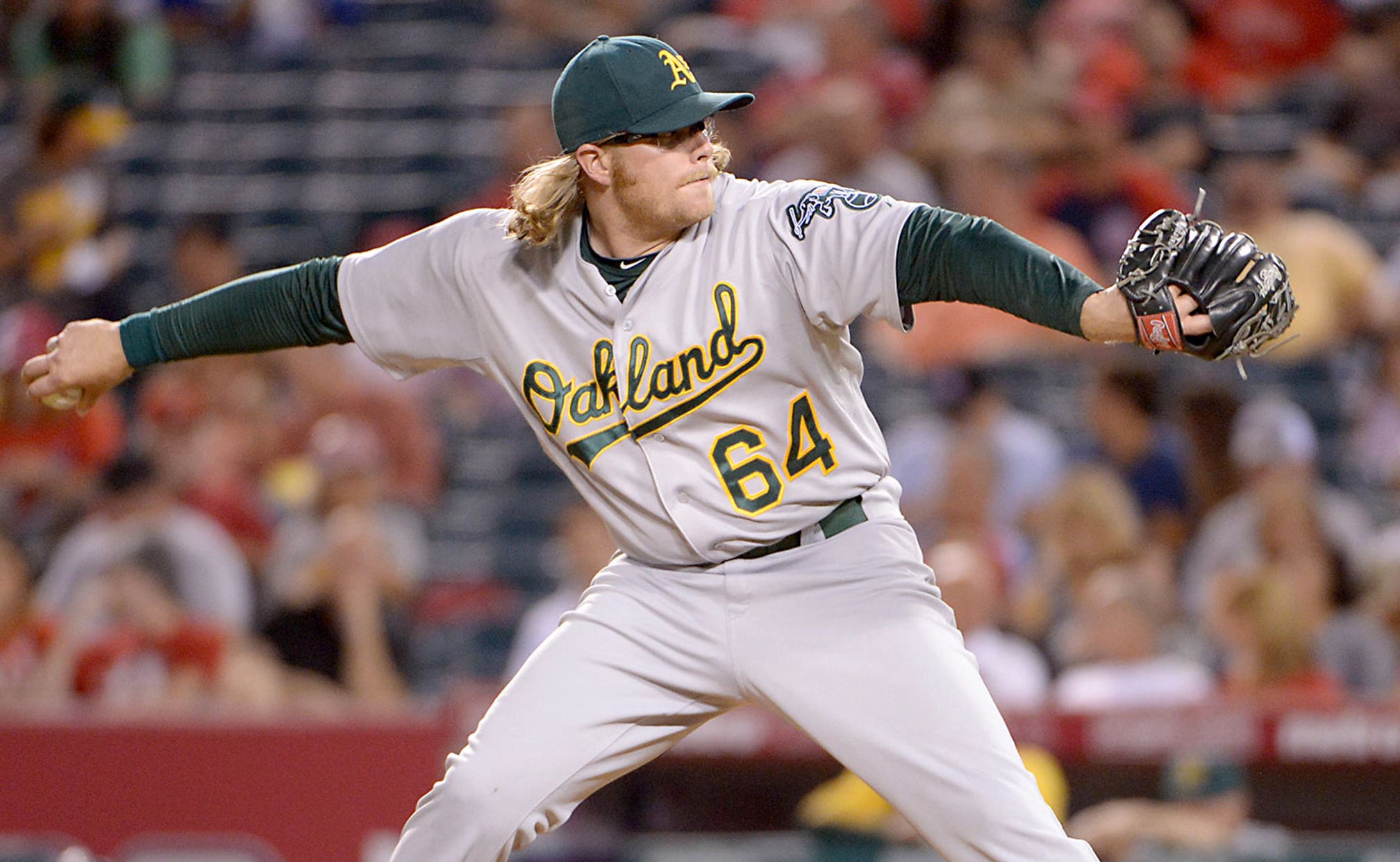 A.J. Griffin's rehab setback might put A's pitching situation in a bind
BY foxsports • May 10, 2015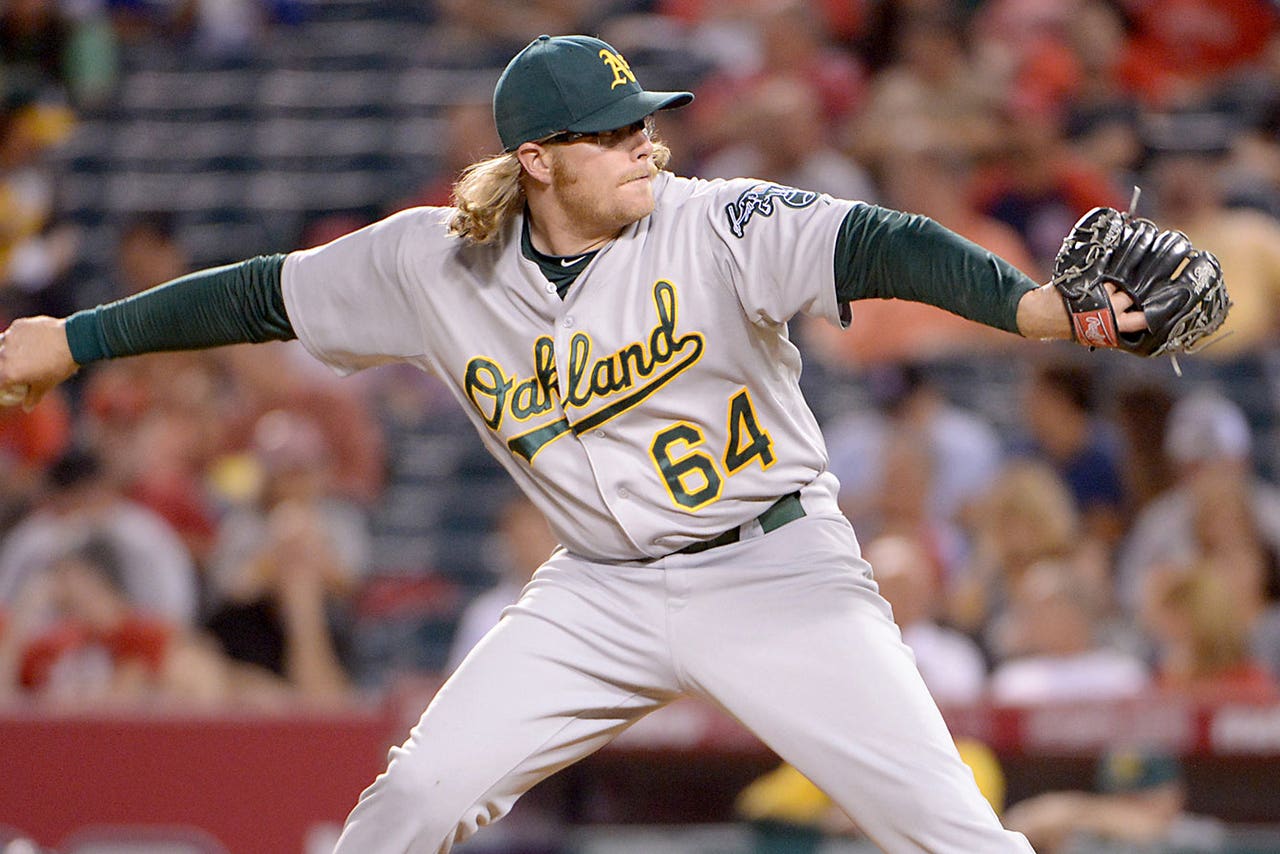 The Oakland A's were cautiously optimistic that they would get right-handers Jarrod Parker and A.J. Griffin back sometime in the first few months of the season, but that doesn't seem like anything close to a 'sure thing' at the moment.
Both pitchers, rehabbing from Tommy John operations last season, have suffered setbacks over the past few days. Parker left his Friday rehab outing in 'excruciating pain' after re-injuring his surgically repaired arm - and as a result his future is up in the air. 
As for Griffin, Comcast Sports Net Bay Area's Joe Stiglich said that manager Bob Melvin informed the media that Griffin experienced soreness in his right shoulder during a simulated game on Thursday and was shut down as a result.
Said Stiglich:
Melvin, addressing reporters before Friday's game against the Mariners, said that Thursday was the first time Griffin has felt any discomfort in his shoulder. He's holding out hope that it's merely inflammation in Griffin's shoulder.
Griffin's rehab had been moving along as the team hoped it would for some time, so the setback came out of nowhere, so to speak. Griffin will be re-evaluated when the A's return to Oakland this week. 
Griffin didn't pitch in 2014 for the A's, as his Tommy John operation occurred after the 2013 campaign. From 2012-2013, Griffin made 47 starts for Oakland, tallying a win/loss record of 21-11 and an ERA of 3.60 in 282 1/3 IP. 
With Parker seemingly out for an extensive amount if time (if he's actually able to come back from this latest road block), the A's might be in a bit of a tough spot if Griffin winds up shelved for a lengthy period himself. Without those two pitchers re-joining the staff, general manager Billy Beane might have to get creative in an effort to solidify the pitching corps - or, conversely, the A's might just have to rely heavily on the crop of young pitchers they obtained in the off-season. 
Specifically, that means lefty Sean Nolin (currently rehabbing from his own sports hernia surgery) and right-hander Kendall Graveman (who has struggled in a handful of starts with the A's in 2015) may find themselves with heightened profiles in the coming weeks/months. 
On the other side of the equation, the A's, currently off to a poor 12-20 start to the season (heading into play Sunday) have veteran Scott Kazmir turning in solid start after solid start. Despite Kazmir's booming trade value as a highly productive, hard-throwing left-handed starter, Ken Rosenthal recently reported that the A's don't seem likely to trade him as they still believe in their chances in an uneven A.L. West. 
The A's are in a tough spot: underachieving but injured, it's hard to gauge their chances of actually making noise this season. And yet, they very well could, if some pitching breaks go their way. The next few weeks - and the success or failure of some of these young pitchers, as well as Griffin's prognosis - could greatly affect their forecast for the rest of the season.
---
---