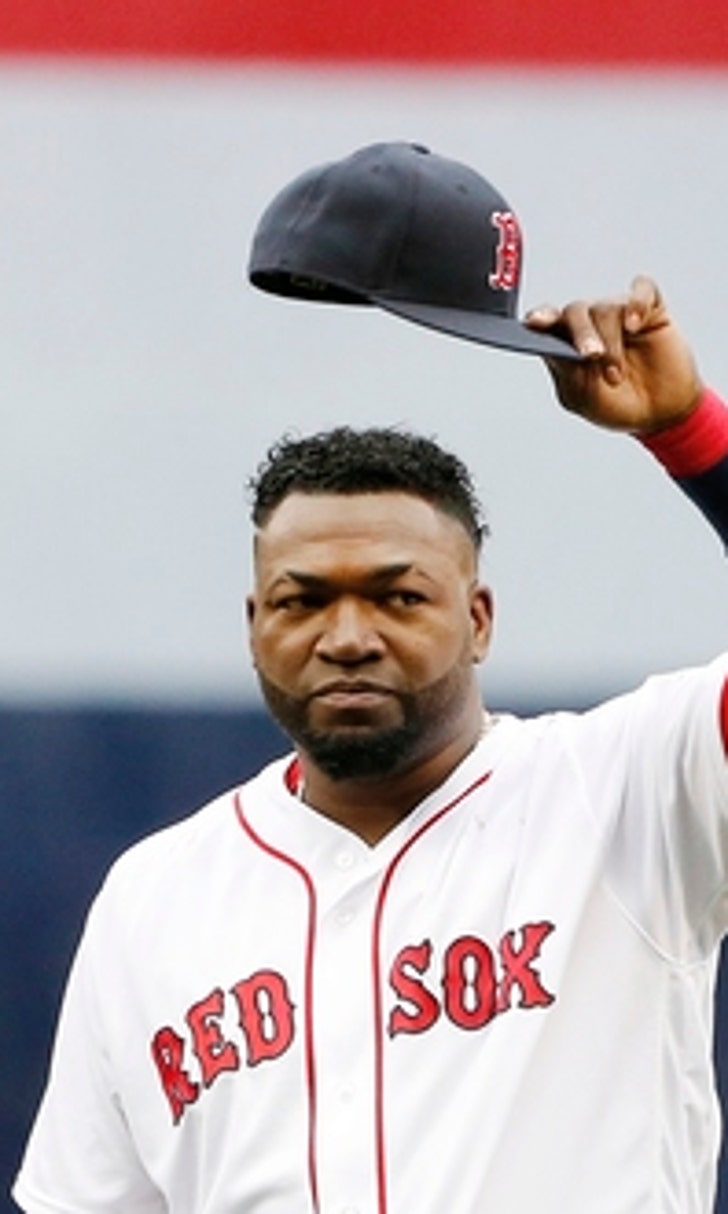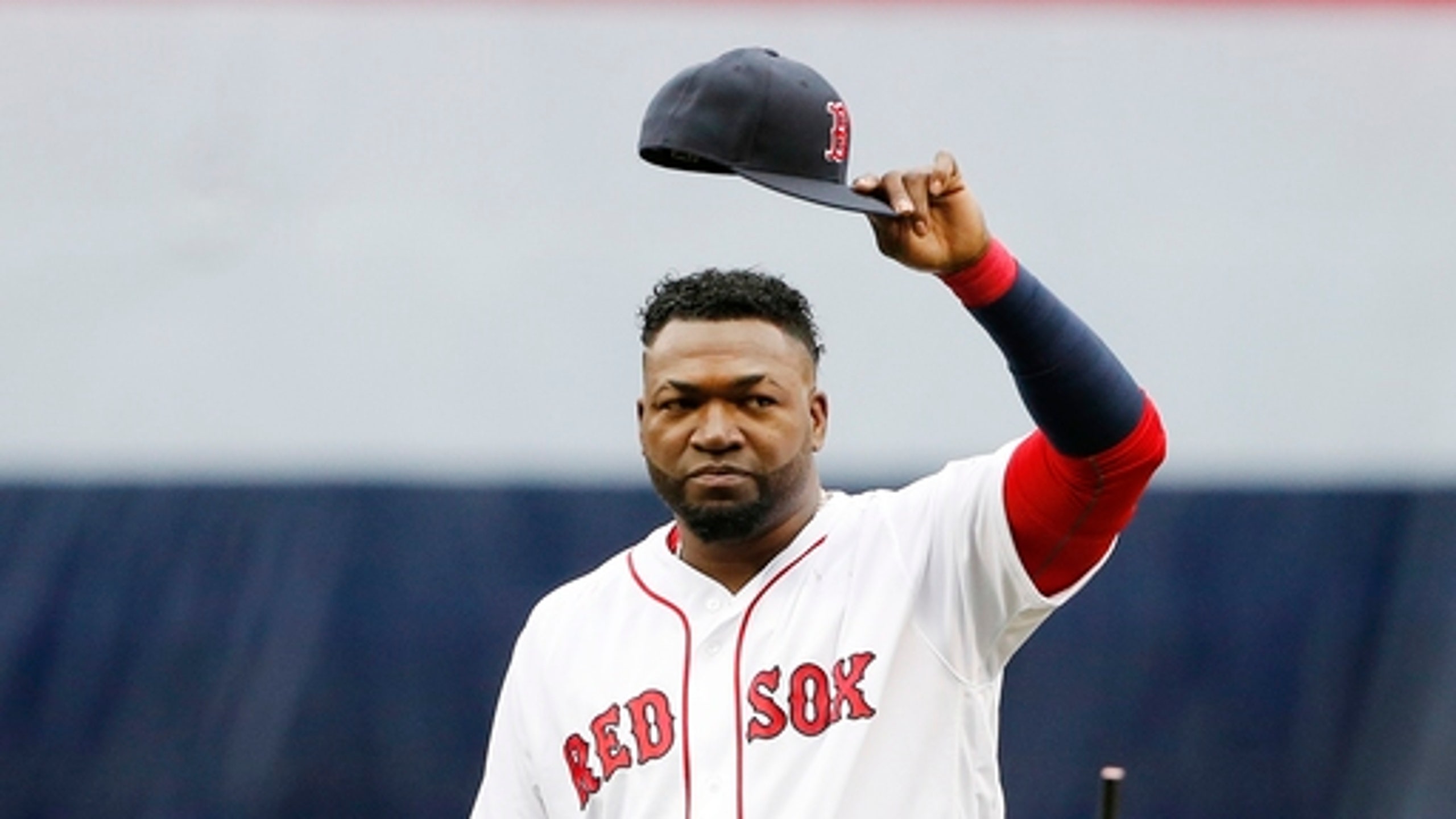 A capsule look at the Red Sox-Indians playoff series
BY foxsports • October 5, 2016
A look at the best-of-five American League Division Series between the Boston Red Sox and Cleveland Indians:
---
Schedule: (All times EDT) Game 1, Thursday, at Cleveland (8:08 p.m.); Game 2, Friday, at Cleveland (4:38 p.m.); Game 3, Sunday, at Boston (4:08 p.m.); x-Game 4, Monday, Oct. 10, at Boston (TBA); x-Game 5, Wednesday, Oct. 12, at Cleveland (TBA). (All games on TBS).
x-if necessary.
---
Season Series: Red Sox won 4-2.
---
Projected Lineups:
Red Sox: 2B Dustin Pedroia (.318, 15 HRs, 74 RBIs), SS Xander Bogaerts (.294, 21, 89), RF Mookie Betts (.318, 31, 113), DH David Ortiz (.315, 38, 127), 1B Hanley Ramirez (.286, 30, 111), CF Jackie Bradley Jr. (.267, 26, 87), 3B Brock Holt (.255, 7, 34), C Sandy Leon (.310, 7, 35 in 78 games), LF Andrew Benintendi (.295, 2, 14 in 34 games).
Indians: DH Carlos Santana (.259, 34, 87, 99 walks), 2B Jason Kipnis (.275, 23, 82, 41 doubles), SS Francisco Lindor (.301, 15, 78, 19 steals), 1B Mike Napoli (.239, career highs with 34 HRs, 101 RBIs), 3B Jose Ramirez (.312, 11, 76, 46 doubles, .357 with runners in scoring position), RF Lonnie Chisenhall (.286, 8, 57), LF Rajai Davis (.249, 12, 48, team-high 43 steals), CF Tyler Naquin (.296, 14, 43, among top 5 rookies in several offensive categories), C Yan Gomes (.167, 9, 34, only 74 games because of injuries).
---
Starting Pitchers:
Red Sox: RH Rick Porcello (22-4, 3.15 ERA), LH David Price (17-9, 3.99), RH Clay Buchholz (8-10, 4.78), LH Eduardo Rodriguez (3-7, 4.71).
Indians: RH Trevor Bauer (12-8, 4.26, career-high 190 innings), RH Corey Kluber (18-9, 3.14, 227 Ks in 215 innings), RH Josh Tomlin (13-9, 4.40, 36 HRs in 174 innings).
---
Relievers:
Red Sox: RH Craig Kimbrel (2-6, 3.40, 31/33 saves), RH Koji Uehara (2-3, 3.45, 7 saves), RH Brad Ziegler (2-4, 1.52), LH Drew Pomeranz (3-5, 4.59), RH Matt Barnes (4-3, 4.05), RH Robbie Ross (3-2, 3.25), RH Joe Kelly (4-0, 5.18).
Indians: RH Cody Allen (3-5, 2.51, 32/35 saves), RH Bryan Shaw (2-5, 3.24, 75 games), LH Andrew Miller (10-1, 1.45 ERA, 12 saves, 14.9 Ks per 9 innings with Yankees and Indians), RH Dan Otero (5-1, 1.53, 39 of last 46 appearances scoreless), RH Jeff Manship (2-1, 3.12, 53 games), RH Zach McAllister (3-2, 4.44, 53 games).
---
Matchups:
Juicy storylines abound as Red Sox and Indians meet in playoffs for fifth time since 1999. Teams have split four previous matchups. ... Series features two highest-scoring teams in AL, with Boston racking up 878 runs and Cleveland 777. ... Indians manager Terry Francona led Boston to two World Series championships (2004, 2007). The `04 victory ended Boston's 86-year drought. The title in `07 came after Red Sox overcame a 3-1 deficit against Cleveland in ALCS. ... Francona is 20-19 against Red Sox - 12-14 with Cleveland, 8-5 with Philadelphia. ... Francona will be managing against John Farrell, one of his closest friends. ... Indians are back in playoffs for first time since 2013, when they lost wild-card game to Tampa Bay 4-0. ... Cleveland's strong starting rotation has been decimated by injuries. Carlos Carrasco (broken hand) and Danny Salazar (forearm tightness) are unlikely to pitch in postseason. Kluber recently injured his quadriceps, bumping him back to Game 2 and giving start in opener to Bauer, who has 12.91 ERA in two career starts against Boston. ... Indians opened season at home against Boston. Batted just .167 (16 for 96) vs. Red Sox this year. ... Napoli, who played for Red Sox from 2013-15, hit .095 (2 for 21) with 12 strikeouts against them this season. ... Kipnis has .311 career average against Boston with 6 homers, 15 RBIs in 28 games. ... Indians have lost three straight against Red Sox, most recently at home on Aug. 15 in makeup from an earlier postponement. ... Gomes could be available despite recently breaking his hand in minor league rehab appearance. He homered Sunday in season finale in his first big league at-bat since July 17. ... Cleveland has given up 83 runs in its last seven postseason games at Fenway Park.
---
Big Picture:
Red Sox: In the last five seasons, the Red Sox (93-69) have finished last in the AL East three times and won the division twice, going from worst to first twice in that span. ... It was the second AL East title for Farrell, having also guided the team to the division crown in its World Series championship year of 2013. The Red Sox also finished first when winning it all in 2007 under Francona. ... Ortiz plans to retire after the season. At age 40, he has had one of the best farewell campaigns in baseball history, leading the majors in slugging percentage, OPS, doubles and extra-base hits. His 38 homers were the most ever for a player in his last year. ... The Red Sox won 11 straight games in September to open cushion in AL East, then lost five of their last six to blow a chance at home-field advantage. ... Ortiz could become the second player in franchise history (Harry Hooper) to play in and win four World Series. ... Although the Red Sox won the World Series just three seasons ago, many players on the roster have no postseason experience, including MVP candidate Betts and Bradley. Only Ortiz, Pedroia and Buchholz were starters through the `13 playoffs.
Indians: Took lead in the AL Central on June 4 and never looked back, winning division with ease. ... The Indians (94-67) have overcome adversity all season. Star outfielder Michael Brantley played in just 11 games following shoulder surgery, but team got unexpected contributions from Ramirez, Naquin and others to more than pick up slack. ... Cleveland's starting pitching was supposed to carry club, but it's been a consistent lineup and one of baseball's best bullpens that has Indians playing again in October. ... Francona's deft touch has kept the Indians energized and believing they can make a deep playoff run. ... Cleveland hasn't won World Series since 1948, but following Cavaliers' NBA title in June, Indians don't feel pressured to end city's championship drought. ... Front office stepped up at trade deadline and acquired Miller, who may be most valuable reliever in majors. Also, team acquired Brandon Guyer and Coco Crisp to provide depth in outfield. Abraham Almonte will not be available in postseason because of PED suspension. ... Indians are different team at home, where they went AL-best 53-28 and led league with 11 walkoff wins. ... Indians didn't lose three straight all season, and had 14-game winning streak.
---
Watch For:
- Walkoff. The Red Sox are hoping another long playoff run will be a proper send-off for Ortiz, already one of the great postseason performers in baseball history. Big Papi hit .688 in the 2013 World Series to earn MVP honors.
- Francona Factor. With two World Series rings, the Indians' manager knows his way around October better than anyone. He has a knack for making the right moves with his bullpen, lineup and pinch hitters. His players have embraced his one-day-at-a-time mantra, and Francona's steady hand might be the biggest reason the Tribe overcame so many obstacles in 2016. He's been able to get the most out of his starters and platoon players, who have delivered time after time.
- Magnificent Miller. His slider may be baseball's most devastating pitch. More than once, he twisted hitters into knots as they tried to handle a diving pitch that would be hard to hit with a surfboard. The 6-foot-6 lefty has taken Cleveland's bullpen to another level, and the All-Star's ability to both set up and close gives Francona some interesting options. For Cleveland to get past Boston, Francona will need to get five innings from his starters and then turn things over to Miller & Co.
- Home Cooking. Home-field advantage could mean more in this series than others. The Indians are a different team at Progressive Field, which sits next to Quicken Loans Arena, home of LeBron James and the Cavs. They scored 452 runs at home, and Ramirez (.347) and Lindor (.344) had the top two home batting averages in the AL. And while Cleveland's crowds haven't been huge, they're noisy and don't have their usual woe-is-us attitude after the Cavs delivered the city's first pro title since 1964. Meanwhile, the Red Sox have been more consistent home or away. They went 47-34 at historic Fenway Park and 46-35 on the road.
---
---