6 sports moments that took less time than Bartolo Colon's home run trot
May 9, 2016

In the wake of 42-year-old New York Mets pitcher Bartolo Colon's home run and Leicester City's Premier League title, it's time to look out for flying pigs.
Better known for (1) an ageless, elastic arm; (2) his portly physique; and (3) a tendency for his batting helmet to fly off his head while taking wild cuts at the plate, Colon did the impossible on Saturday by hitting a 365-foot, two-run homer to left field at Petco Park.
It's one of the top highlights from the young MLB season. After the shot, Colon trotted out of the box and made his way around the bases slowly, eventually touching the plate after 30.5 seconds. Sure, he was in no rush, but that's a very long trot. In trying to find some greater context for the 30.5-second mark, we turn to some other sports moments that registered in a similar time.
1. A hobbled Kirk Gibson's trot around the bases after smacking his epic World Series Game 1-winning home run
Time elapsed: Approximately 28 seconds. Gibson was suffering from knee and hamstring injuries at the time.
2. The U.S. men's national soccer team's first goal by Clint Dempsey in its opening-round match against Ghana at the 2014 World Cup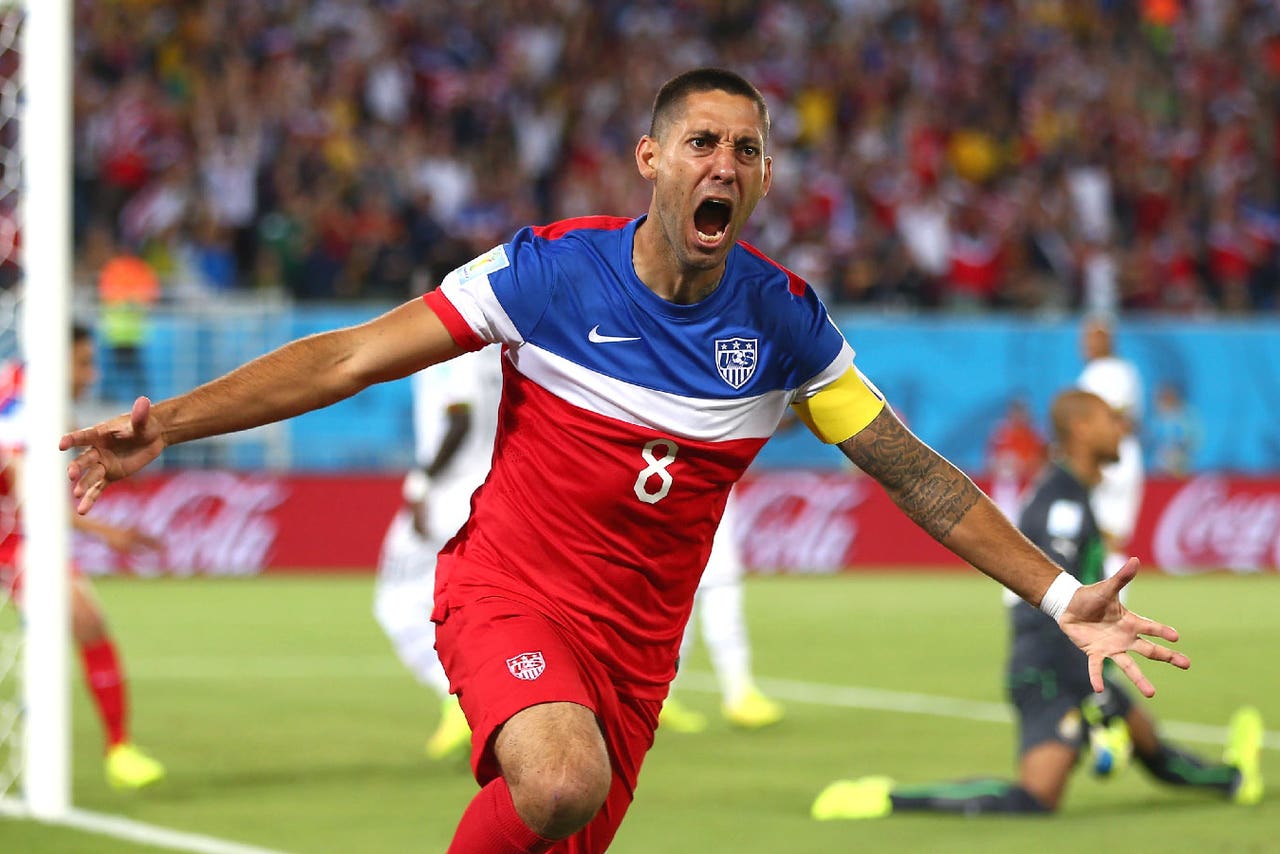 Clint Dempsey after scoring his team's first goal during the 2014 FIFA World Cup Brazil Group G match on June 16, 2014 in Natal, Brazil.
Time elapsed: 29 seconds.
3. Ronda Rousey's 10th and 11th UFC Fights, combined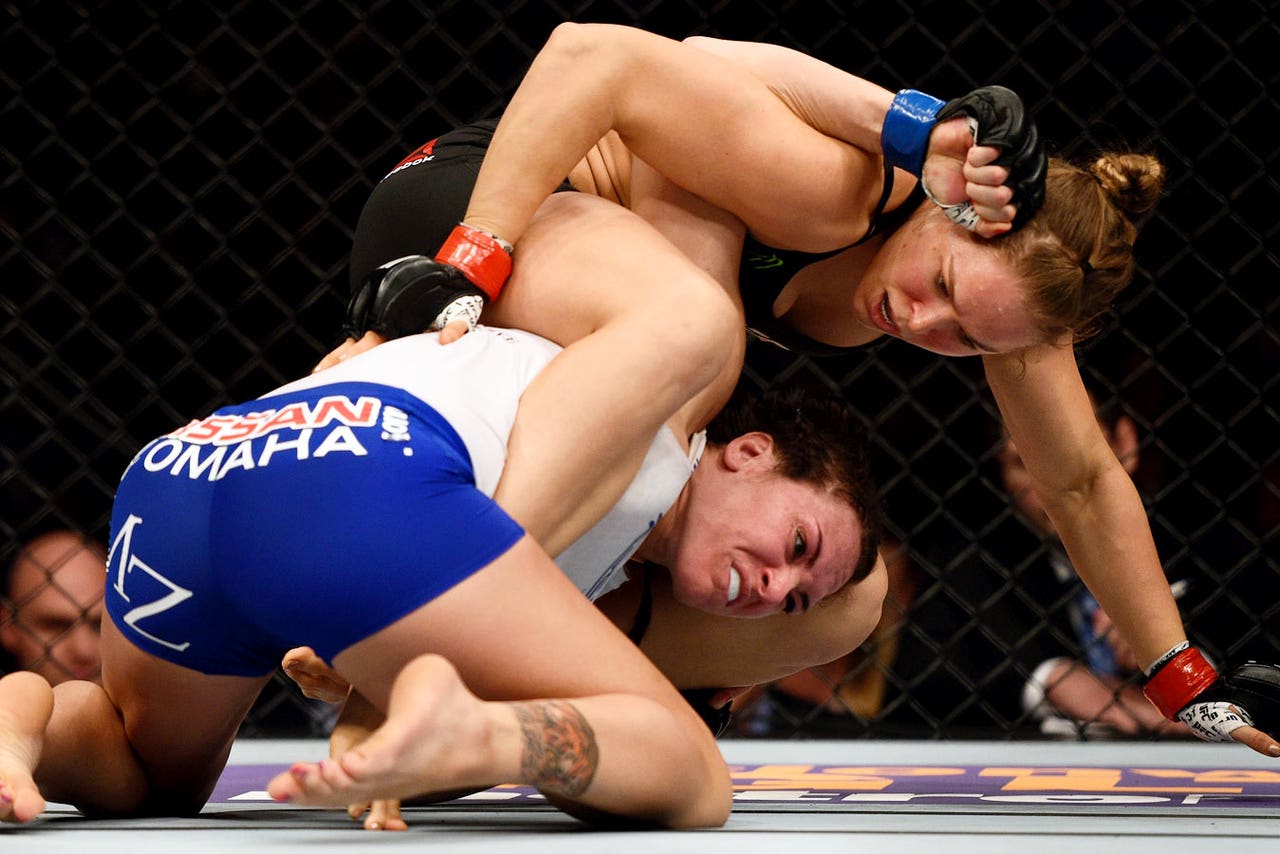 Rousey grapples with Cat Zingano at UFC 184.
Time elapsed: 30 seconds. Rousey KO'd Canadian challenger Alexis Davis in 16 seconds at UFC 175 and took out Cat Zingano by submission (straight armbar) in 14 seconds at UFC 184.
4. IBO cruiserweight champion Danny Green's controversial knockout of Paul Briggs in 2010
5. 53-year-old American David Guthrie's 50-meter masters breaststroke world record (50-54 age group)
6. This girl's heroic, never-say-quit hurdles effort
Time elapsed: Approximately 30.5 seconds to reach the final hurdle.
7. Just a bit longer: Tracy McGrady's legendary 13-point comeback run against the Spurs in December 2004.
Time elapsed: 33 seconds.
---
---