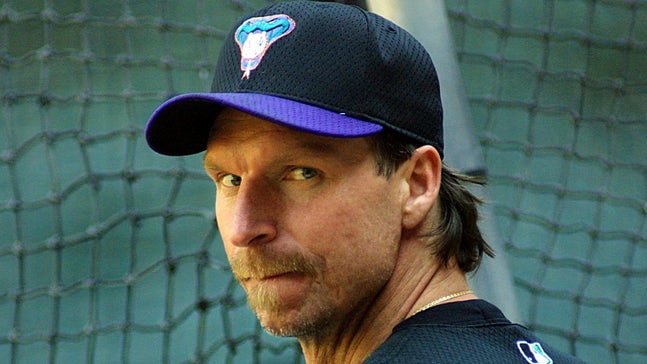 12 years ago, Randy Johnson made MLB history with this perfect game
Published
May. 18, 2016 4:00 p.m. ET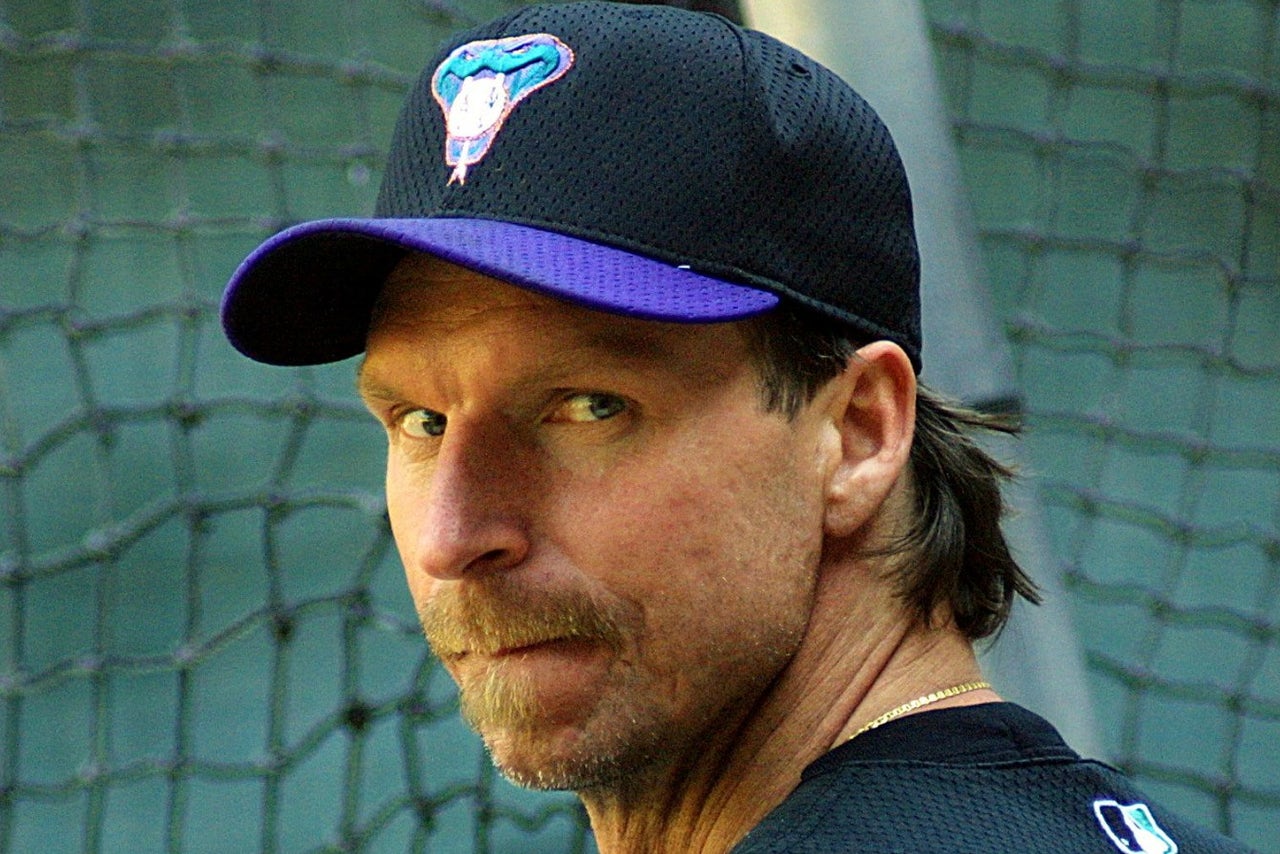 Twelve years ago today -- May 18, 2004 -- Randy Johnson made MLB history by becoming the oldest pitcher ever to throw a perfect game.
He was 40 years and 256 days old, obliterating Cy Young's mark of 37 years and 37 days. He struck out 13 Atlanta Braves on the road.
These Braves had Andruw Jones and Chipper Jones in the prime of their careers and would go onto win 96 games and the National League East that year, and none of it matter against Johnson, who blew away Eddie Perez with a fastball on his 117th pitch of the night to record the final out.
With that perfect game, Johnson also became only the fifth pitcher ever to throw a no-hitter in both leagues.
We all remember how great Johnson was, as he retired only six years ago and was part of the 2015 Hall of Fame class last summer, but something about him and his career feels like it was from another world. Maybe it was because Johnson was so dominant for so long.
Do you even remember him as a rookie with the Montreal Expos in 1988, throwing a complete game at Wrigley Field?
Maybe, but it's more likely you remember his no-hitter in Seattle in 1990.
And his classic run-in with John Kruk at the '93 All-Star Game.
And his dominance against the White Sox in '97, when he struck out 19 guys and could barely be touched.
And his mastery in the 2001 World Series agains the Yankees.
And, of course, the poor bird.
All of that happened over the span of 22 incredible seasons that are hard to even fully do justice. 
That 2004 season in which he made history with this perfect game?
The 40-year-old Randy Johnson produced 9.6 WAR that season, ranking No. 1 among all pitchers in baseball, and then would produce another 13 WAR across the next five seasons until at 45 years old he decided he had enough.
It wasn't long ago at all that we had the pleasure of watching Randy Johnson pitch, but all of this feels like it, which I guess is how it goes with the legends.
---
---