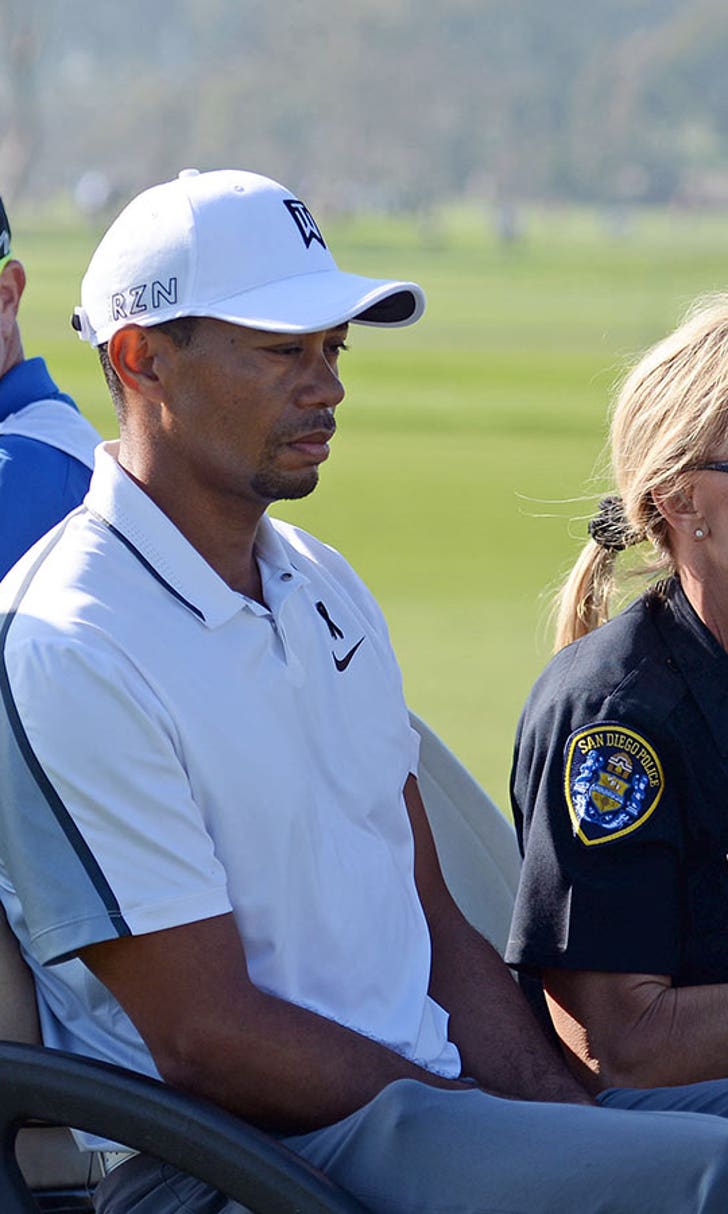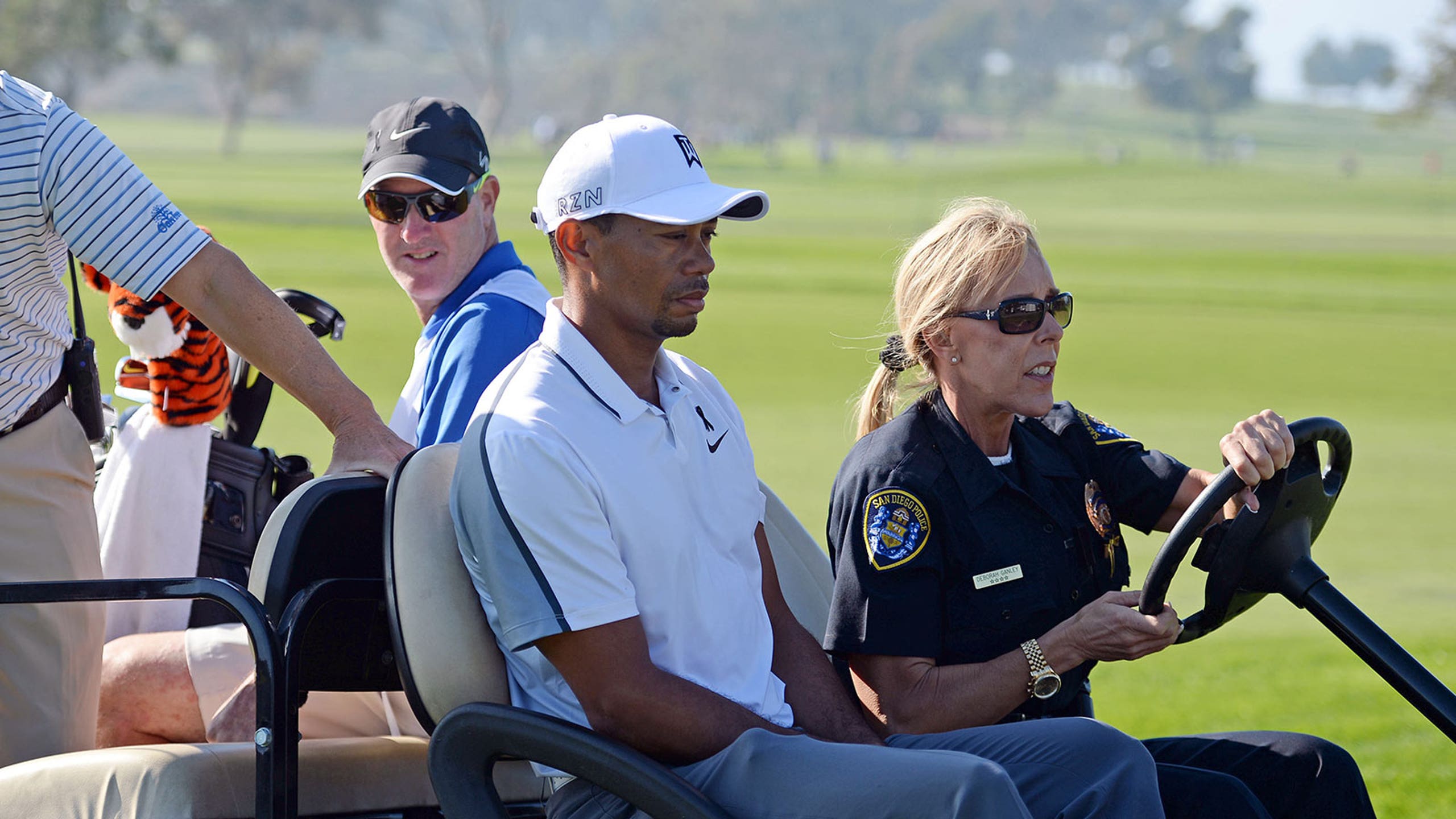 Woods suggests break from tournament golf, to return 'when I think I'm ready'
BY foxsports • February 11, 2015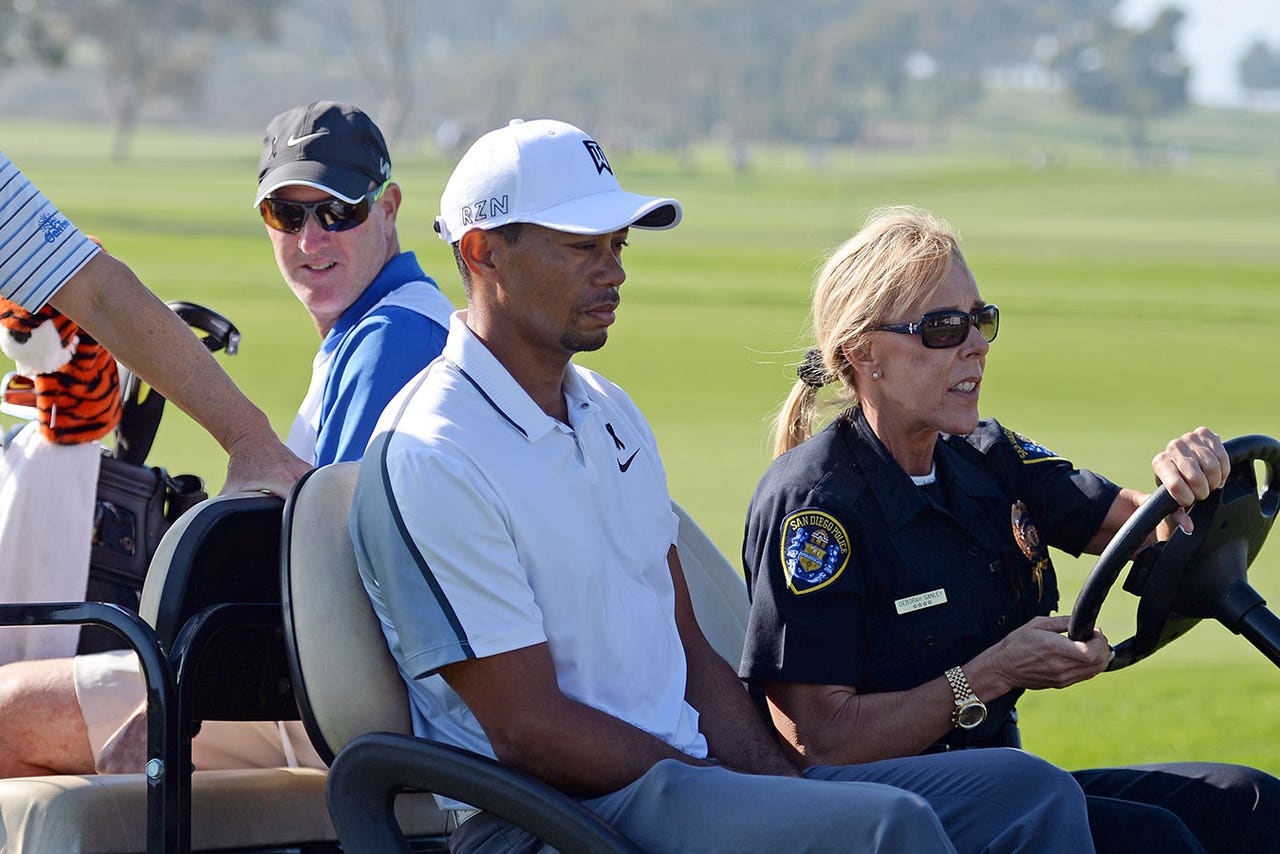 Tiger Woods posted a statement on his website, tigerwoods.com, Wednesday evening suggesting a leave of absence from competitive golf. The announcement came nearly a week after Woods suffered through 12 holes at the Farmers Insurance Open at Torrey Pines — a course where he has eight career victories — before withdrawing and citing back pain.
Woods was out for much of the 2014 season after back surgery in March. He withdrew from the Farmers citing back pain, but said in the statement, "This latest injury is not related to my previous surgery. I am having daily physical therapy and I am feeling better every day."
Woods said only that he would return to tournament golf when ready, emphasizing that he expects to compete at the highest level of the game, but saying that "right now, I need a lot of work on my game." 
In his statement, Woods added: "My play, and scores, are not acceptable for tournament golf. Like I've said, I enter a tournament to compete at the highest level, and when I think I'm ready, I'll be back."
Woods, 39, has won 79 PGA Tour titles, including 14 major championships, to rank second all-time in both categories.
Earlier this week, Woods fell to No. 62 in the Official World Golf Ranking.
Hopeful of having injuries behind him, Woods made a horrific start to the new year. He shot a career-high 82 in the second round of the Phoenix Open to miss the cut by 12 shots. And then he withdrew after 11 holes of ordinary golf at Torrey Pines because of tightness in his back from a fog delay.
Woods said on his website the past two weeks have been disappointing, especially at Torrey Pines. He said he never wants to withdraw, but recent injuries have allowed that to happen too often.
Woods is not playing Pebble Beach or Riviera, and said he would practice next week at his home and at The Medalist "getting ready for the rest of the year."
He said he wants to play the Honda Classic, which starts Feb. 26, but he won't be there unless his game is tournament ready.
"That's not fair to anyone," Woods said. "I do, however, expect to be playing again very soon."
Ernie Els, who has known Woods longer than any other active PGA Tour player, heard about his woes while playing in Dubai and later saw highlights.
"As competitive as we are, we don't want to see anyone suffer like that," said Els, who has finished second to Woods more than any other player. "We've got to do our stuff in public. I don't care if you're Tiger Woods, Ernie Els or whoever. If you have some error in your game, you get exposed."
Woods has never looked this bad on the golf course. He had back surgery to relieve a pinched nerve a week before the Masters and missed three months, including the first two majors, then he took four months off at the end of last year to regain strength and get his back fully healed.
He also hired a new swing consultant and embarked on the fifth swing change of his career.
His chipping was shockingly bad at the 18-man Hero World Challenge at Isleworth in December, when he tied for last. His chipping looked even worse at the Phoenix Open, a collection of shots that he either flubbed short or bladed across the green.
Woods is at No. 62 in the world, his worst ranking since before he won his first PGA Tour event in 1996. He is not eligible for the World Golf Championship at Doral.
"I am committed to getting back to the pinnacle of my game," Wood said.
The Associated Press contributed to this report.
MORE FROM GOLFWEEK
Tiger Woods' world ranking put in perspective 
McGinley loses Ryder Cup memorabilia, golf clubs in break-in
Dustin Johnson: A reasonable pick to win at Pebble Beach
---