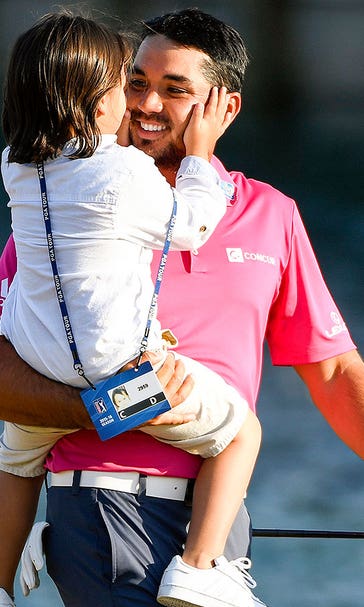 Winners and losers from The Players Championship
May 16, 2016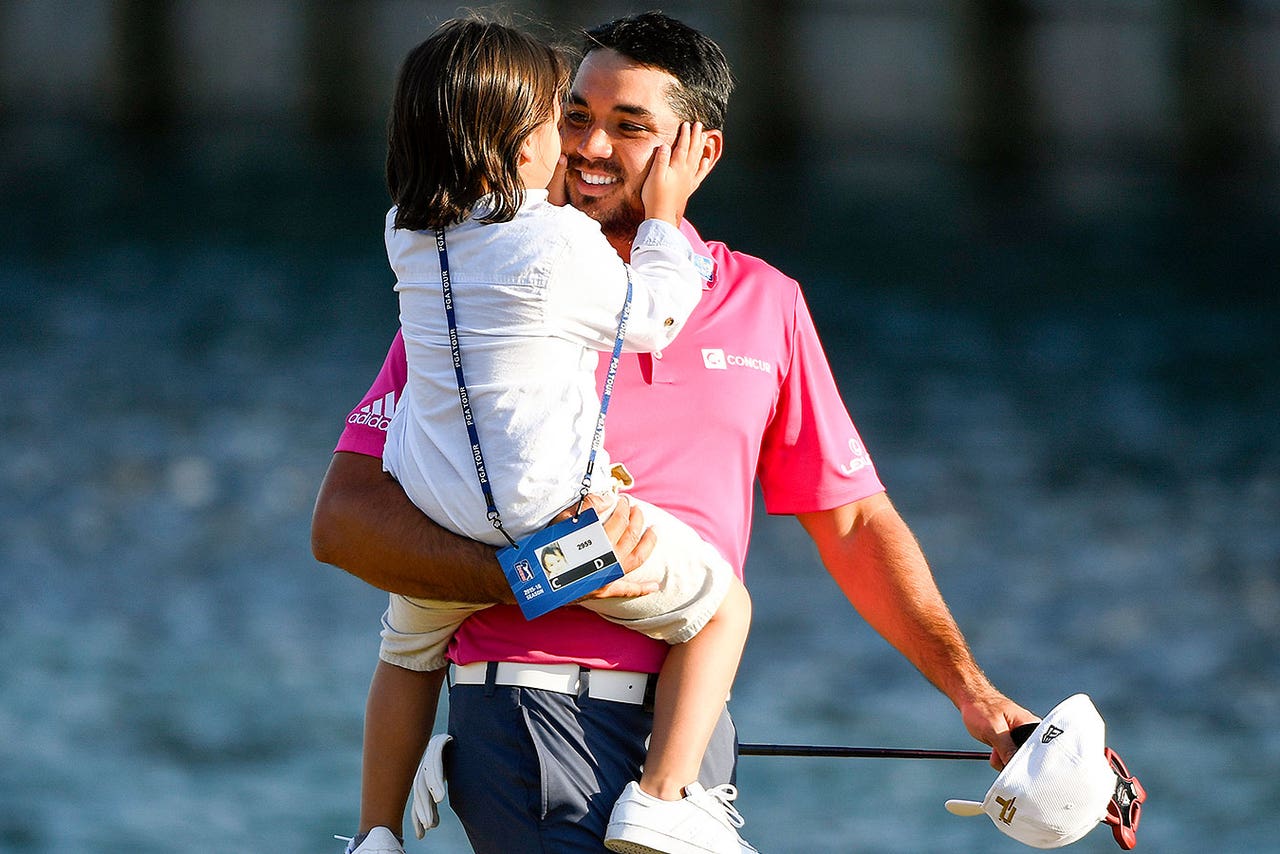 The so-called fifth major is behind us, and just like at every other big golf tournament these days, Jason Day was the mainstay. The man has become a machine, and another win not only puts him firmly atop the golf world but makes for an interesting rest of the season as the big events are coming up fast (the U.S. Open is 30 days away!).
So who left TPC Sawgrass a winner, and who didn't have such a great week? We dive into the last four days in Florida.
Jason Day: Well, of course. The first 36 holes were a golfing clinic that brought up memories of a man whose name rhymes with Fliger Schmoods. Irons off tees for position, deft short-iron approaches that left kick-in birdies and a short game that just continues to get better and better. Not only did Day set the two-round scoring record at the Players Championship, but he did so without making a single bogey.
The best part about Day's week? He didn't even play that great over the weekend, AND HE STILL WON BY FOUR SHOTS!
A reminder, it has been a very, very good last few months for Day.
Kevin Chappell: A back-nine 32 on Sunday jumped Chappell into second place alone, his third runner-up finish in this wraparound season and his fourth top-10 in his last six starts.
The 29-year-old American might still be looking for that first career PGA Tour win, but if he continues to play like he has the last couple of months, it will come before the summer ends. Also, if he keeps this up, it might be time to start talking about Chappell making his first ever Ryder Cup team, leapfrogging a lot of those names we had ahead of him before the season started.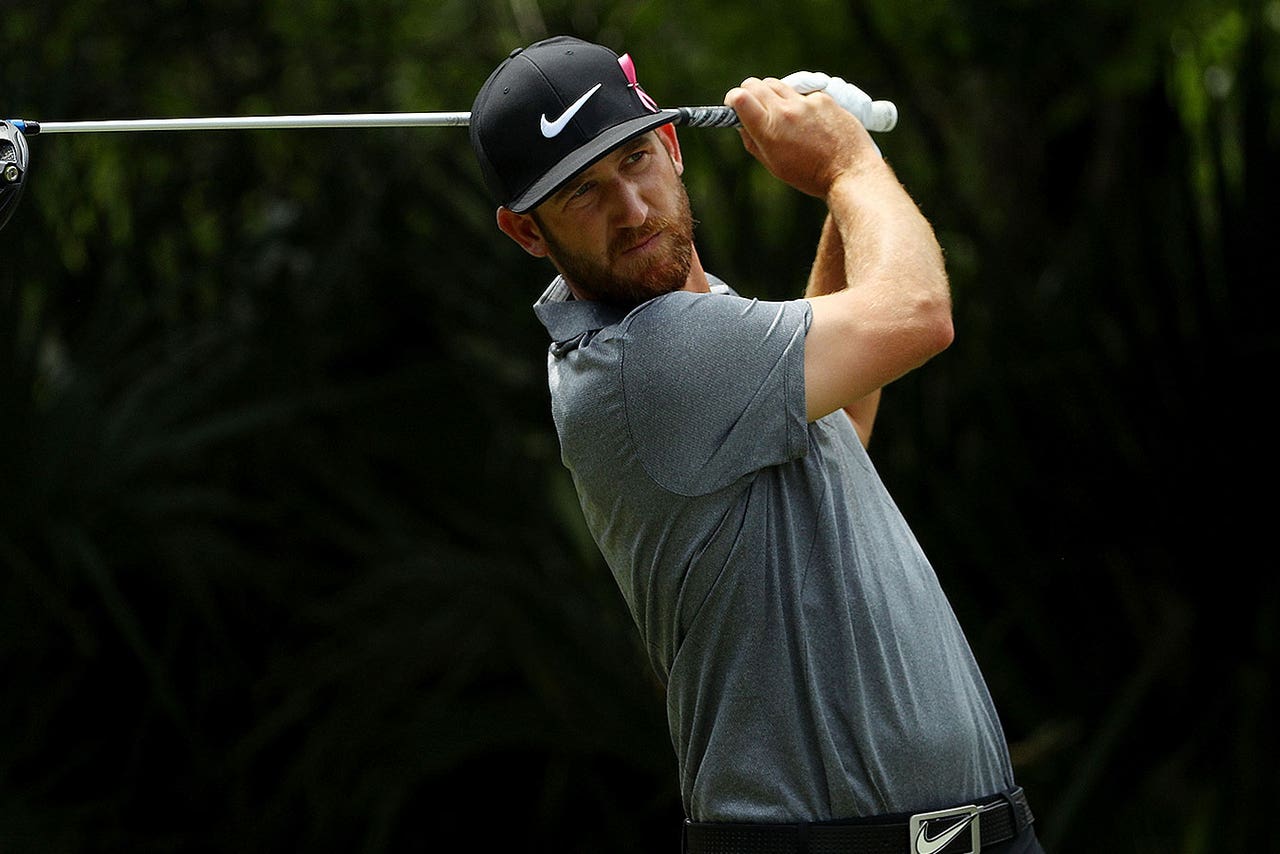 Kevin Chappell
Justin Thomas: The rollercoaster season for Thomas continued this week at the Players, but it ended on a positive note thanks to a final-round 65 that jumped him 20 spots into a tie for third.
It was just his second top-10 since his breakout win at the CIMB Classic, but it showed once again the firepower Thomas has in his bag when things are clicking, and showed that while TPC Sawgrass isn't a "horse for course"-style track, Thomas has the ability to go low there (he shot 65 on Saturday at the Players a year ago).
Rory McIlroy's ball-striking: It was just an insane week tee-to-green for Rory, who ranked T-6 in driving accuracy, ninth in driving distance, T-3 in greens in regulation, and second in strokes gained tee-to-green. He hit the ball well enough to not only rival what Day was doing around the course but potentially beat him if one other part of his game was working. That part? We will get to it below.
Ken Duke's third round: It brought back memories of Brandt Snedeker's final round at Torrey Pines, the kind of round where all the other pros who played that day compliment it nonstop. Jason Day, the man who won the event, said of Duke's 65, "What course was Ken Duke playing today? Can anyone tell me? Was he playing across the road? I think that should be the course record."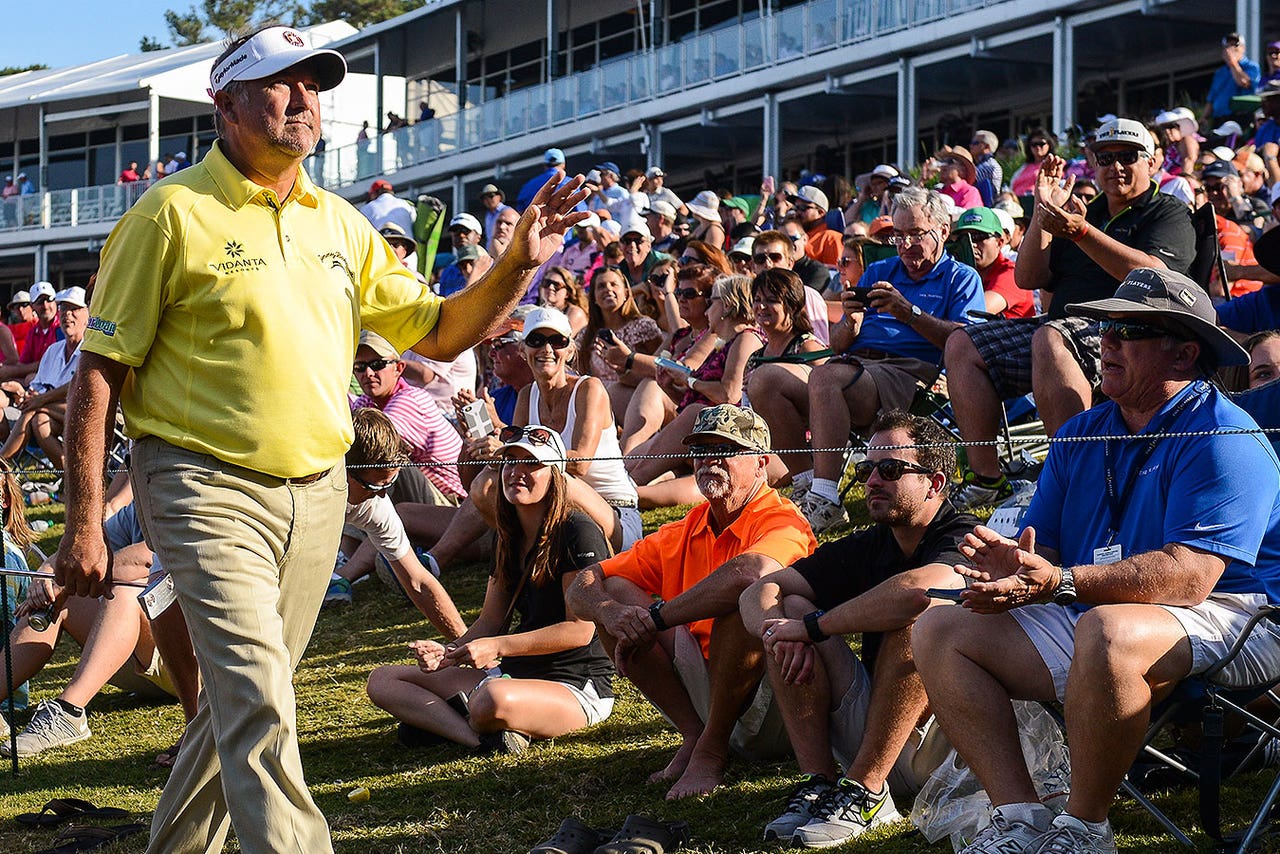 Ken Duke
Will Wilcox's hole-in-one celebration: Just amazing.
Russell Knox's attitude after making 9 on the 17th: Not only did Knox play to the crowd after knocking a couple of balls in the lake, including one that very much touched the neck of his club, but he went to Twitter after to poke some fun at himself.
There are plenty of ways to handle a meltdown, but few players actually gain fans when things go haywire. Knox did that after his blowup on the 17th and showed a lot of players the proper way to go about a mistake on the course.
The TPC Sawgrass third-round setup: The first two days played historically easy, so what did the superintendents do to the course headinginto the third round? Make it nearly impossible to play on Saturday!
The PGA Tour admitted it lost the greens and didn't expect it to be as windy as it was during the third round, but things went, overnight, from a birdie fest to a total grind. By Sunday, the greens were noticeably burned out, leading the Tour to change hole locations not once but twice!
The thing is, if you want to make a golf course really tough, that's totally fine, but changing the entire outlook of a golf tournament from one day to the next not only isn't fair to the players, but it makes it confusing for fans. A guy breaks the 36-hole scoring record only to come out on Saturday and call the third round "the toughest day I've ever had to play." That just doesn't seem like the way a course should be set up for four days, and it made for a rough, and slow, weekend.
Rickie Fowler: It looked like he was going to cruise to victory at the Wells Fargo last week until a final-round 74 dropped him into a T-4. Then he shows up at the Players Championship as the defending champion and fails to make the cut.
The funny thing about the 2016 season for Fowler is how good it could have been. He should have won in Phoenix (I still say he got a bad break on the 17th), he could have won a second title at the Wells Fargo but stumbled with some weak golf shots in the final round, and somehow he sprinkled in an opening-round 80 at the Masters to miss the cut.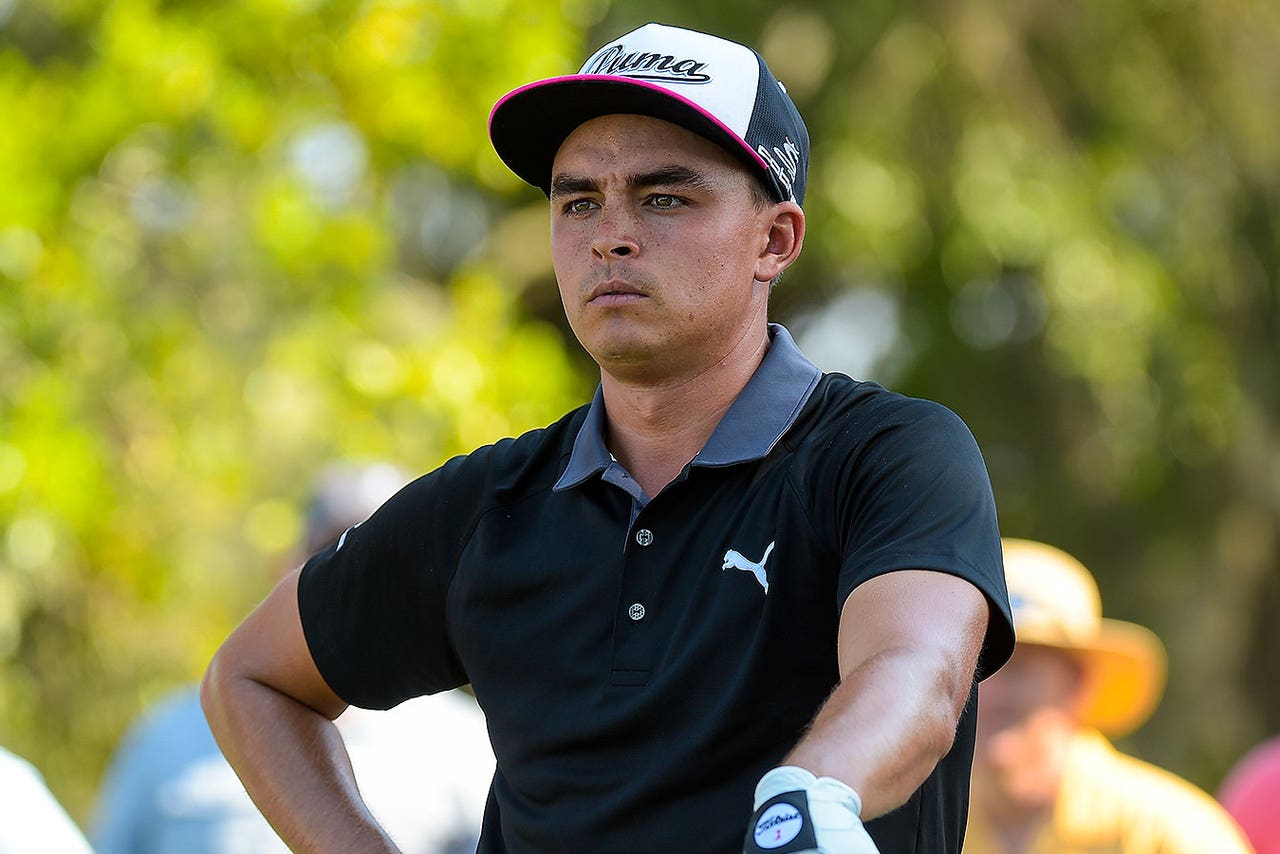 Rickie Fowler
Fowler was amazingly consistent a year ago following his win at TPC Sawgrass, but it just hasn't been as sharp this year for one of the faces of golf. Hopefully when Oakmont rolls around, it's one of those weeks where his game is clicking because the way he rolls it on the greens could give him one of his best shots at winning a U.S. Open.
People who compare Jordan Spieth to Tiger Woods: Please, just stop it. Stop it for us. Stop it for the kids. Stop it for America.
The moment Spieth's final putt dropped (a birdie on the 18th) on Friday, it was a frenzy to see who could compare Spieth's 14th missed cut to how many Tiger missed in his career first.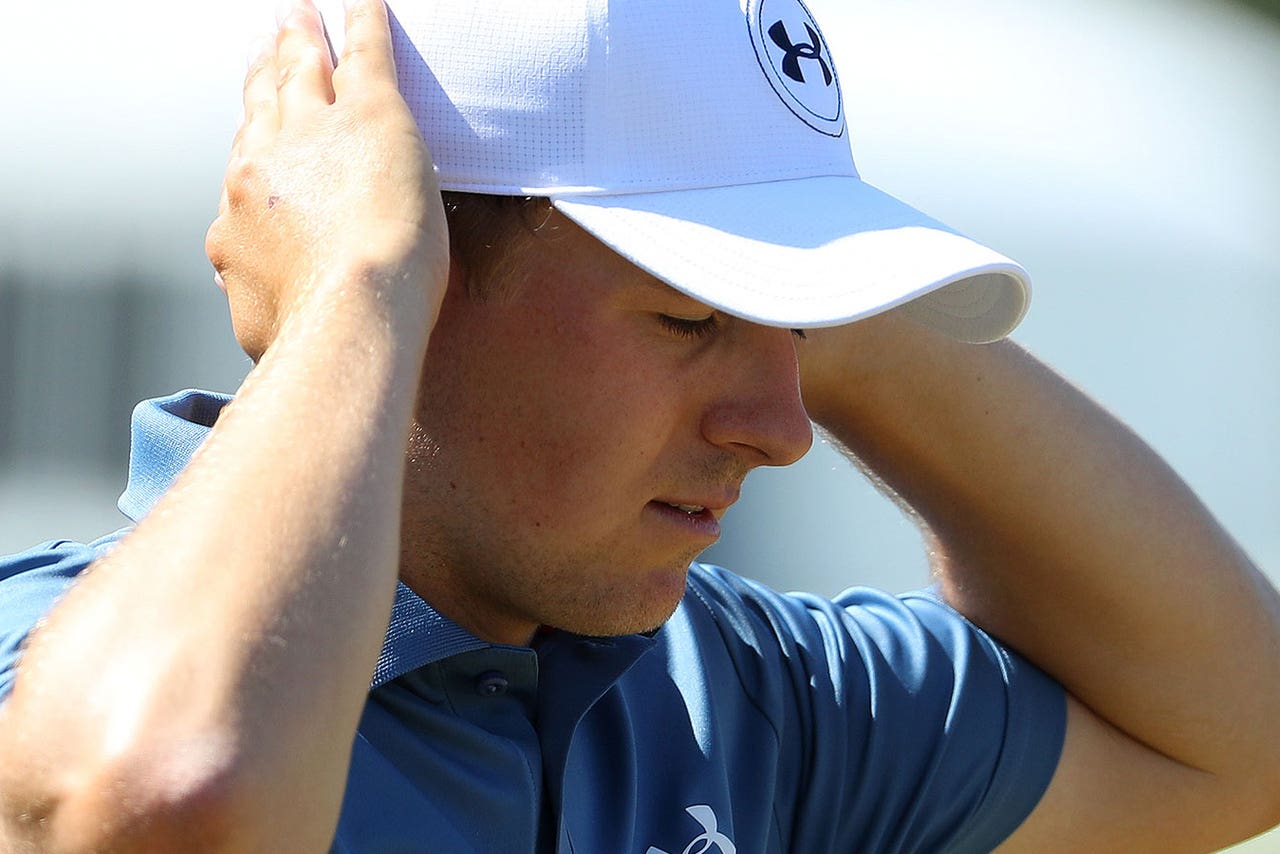 Jordan Spieth
Newsflash everyone: The Tiger missed-cut streak will never be broken, and his ability to always make the weekend is the most impressive thing he ever did. These current Tour players are going to miss cuts, probably a few a year, because the talent pool is so deep and, again, Tiger was an alien freak who had some weird ability to always find a way to make the weekend.
Stop comparing. It's a waste of time, and isn't even relevant.
McIlroy's putting: It's easy to point to Rory's putting as one of the issues with his golf game this season, but it's really been more about his approach shots from 150 yards and in.
That changed this week at Sawgrass, with Rory carding five three-putts on Saturday and coming in 68th in strokes gained putting, yet finishing a respectable T-12 thanks to his ball-striking.
Rory McIlroy
Rory has to figure something out around the greens if he wants to win something this season because he's hitting the ball well enough to rack up some trophies.
---
---