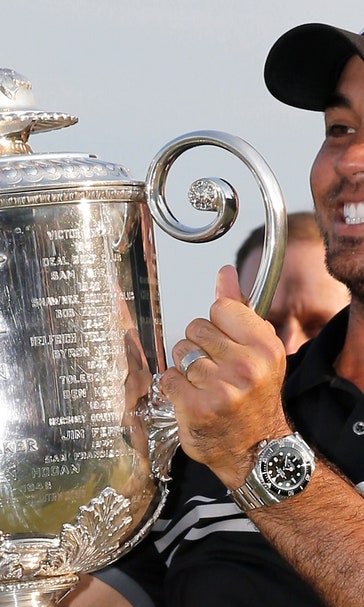 Why didn't Day win a major sooner? Because it ain't easy
BY Shane Bacon • August 16, 2015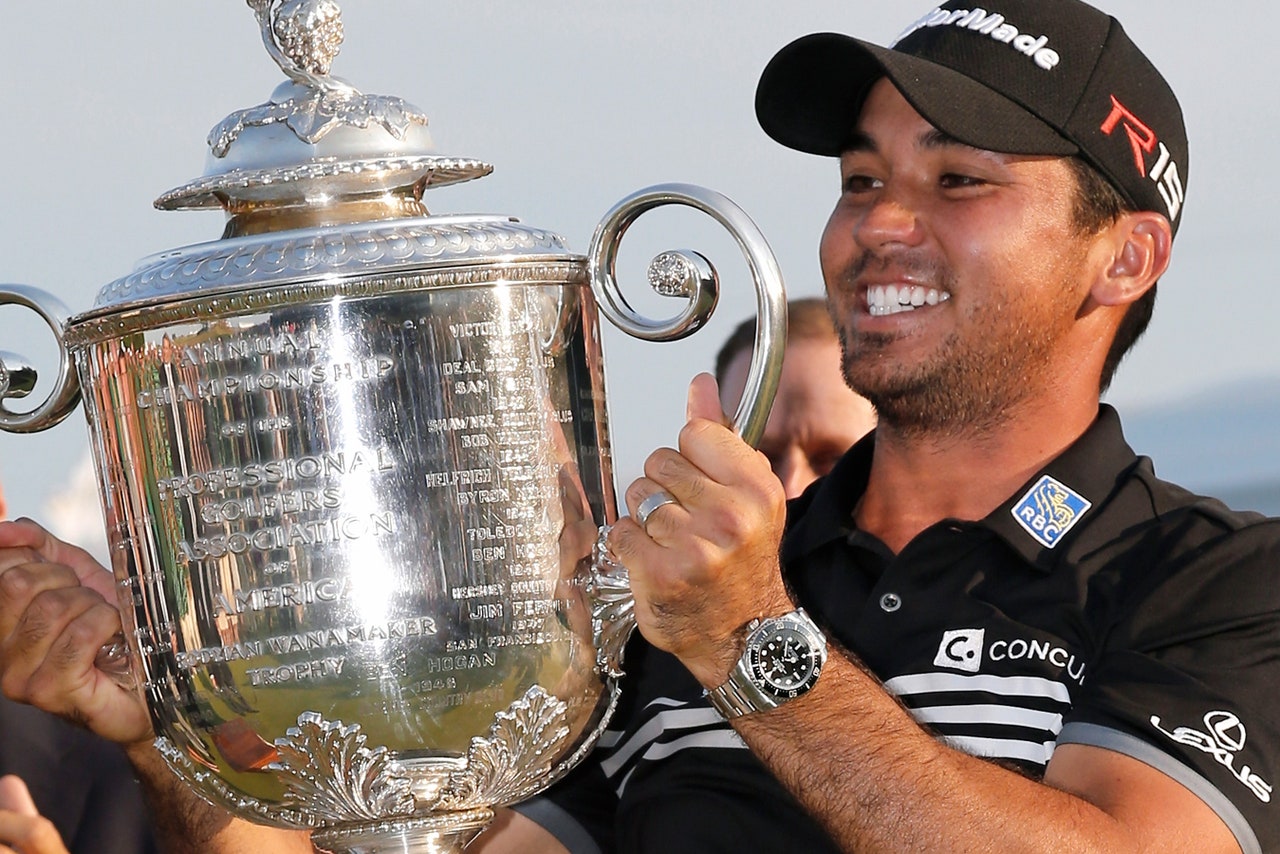 If you've ever wondered how hard it must be to win a major championship, Sunday at Whistling Straits was a perfect lesson.
Jordan Spieth, a winner of two already this season, couldn't get anything going in his quest to join the elite of elite in golf history (no Jack, no Arnie, no Watson) with three major wins in the same season. Branden Grace had it going early before a double-bogey (heard this story before?) derailed his chances. And Justin Rose, a major winner already, had his ups and downs as he tried to add a Wanamaker to his already decorated trophy case.
But their struggles aren't the ones I'm talking about. I'm referring to the quest of eventual champion Jason Day, who claimed his first major Sunday and reminded folks who pay attention to the game that the youth battle in golf's majors this year wasn't Rory vs. Jordan, it was Jason vs. Jordan.
To understand the difficulty of winning a major championship in 2015, you have to go back to the last time the PGA was at Whistling Straits in 2010. That was the first time the world had heard of Day in a major championship, as he played alongside Martin Kaymer when the German claimed his first major.
Day was a part of that insane final round, but it was that moment where the gears started to roll and his impressive play in the majors became a routine thing. Not long after Whistling Straits, Day was in the conversation again at a major.
And this is my point about how hard it is to win one. At the 2011 Masters, Day did everything he needed to do on Sunday at Augusta National to win, making birdies on 17 and 18 to post 12-under, only to watch Charl Schwartzel birdie his final four holes to steal the green jacket from Day and Adam Scott.
That was Day's first run-in with disappointment. It would, of course, not be his last.
The rest of the majors came and went. An impressive showing at the '11 U.S. Open was overshadowed by Rory McIlroy's absolutely dominant performance, and as one youngster snagged his first major Day was left wondering what he had to do to win one.
That was four years ago. The questions would continue through six more top-10s in majors without a win until Sunday at Whistling Straits.
But golf is such a strange sport. After Day left a putt short to tie for the lead at the British Open last month, hanging his head in disappointment as he knew what he had done, things could have gone south. One major was left, but Day was committed to the Canadian Open that next week and had to get himself to Glen Abbey.
And that was when Day had his moment.
Nearly every professional golfer has one -- needing to pull something off and doing exactly that, with all of that effort culminating in a victory. Day made birdies on 16 and 17 and a lengthy one on 18 to sneak past Bubba Watson and win his fourth PGA Tour event.
The Canadian Open isn't a major, but it was Day letting the world know that his mind was far from St. Andrews and the mental error that occurred when he was so close once again to joining the major championship club.
The momentum spilled over to Whistling Straits.
Day played solid golf from the beginning, getting off to the type of start you want and never looking back. After he made a bogey Friday on the ninth hole, he birdied three of his next four holes. A costly double-bogey Saturday on the 15th was followed up by a fist-pumping birdie two holes later and a solid par on the 18th, which almost feels like a mini-birdie considering the way that hole played this weekend.
After a bogey on Sunday on the eighth hole, Day scrambled to save some pars and then hit driver-pitching wedge into the 563-yard par-5 to set up a two-putt birdie and continue the momentum.
Each time someone would get close, it was Day who showed that while he hadn't won a major, he understood the process. A bogey is fine when you have a lead, but don't make a double. Playing to the fat part of the green and two-putting for par is all you need on certain holes when you're out of position.
But he still had to dodge the likes of Spieth, who became the No. 1-ranked player in the world thanks to his play, and Rose, who has been in fine form all summer.
And that is why winning majors is so hard. As well as you play, there are three or five or eight guys at each major who have all parts of their respective games clicking and are able to go just as low as you, if not lower. Day saw that happen to him at the Masters in '11, came up just short at the '13 U.S. Open and had a putt to join the playoff at St. Andrews just a month ago.
Now, Jason Day is a major champion, and he did it his own way. He wasn't in the scorer's tent waiting to see how the rest of the tournament would play out. He didn't have to make some ridiculous run and hope for a collapse. He put the pressure on everyone else and was in such control of his golf swing that he made his way around Whistling Straits to the record-breaking tune of 20 under par, the first time that has ever happened in a major championship.
Jordan Spieth began our major season with authority. Jason Day ended it with a message.
How many days until the Masters?
Shane Bacon is a regular contributor to FOXSports.com's golf coverage. Follow him on Twitter at @shanebacon.
---
---