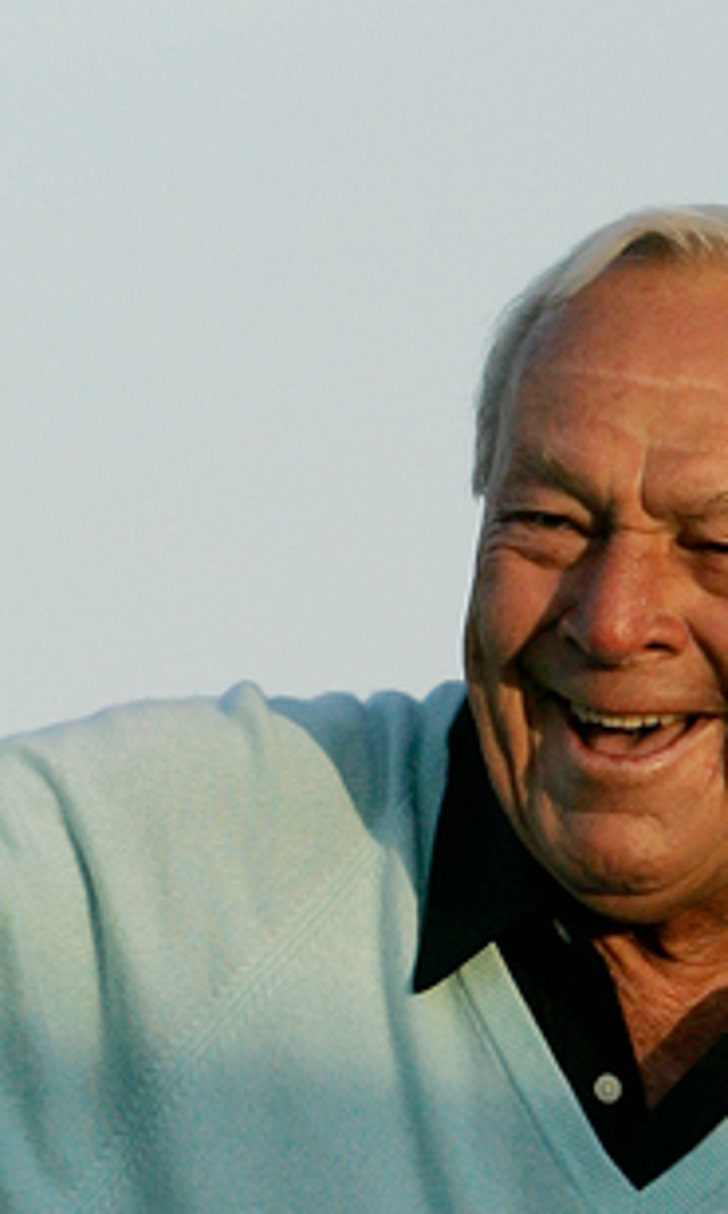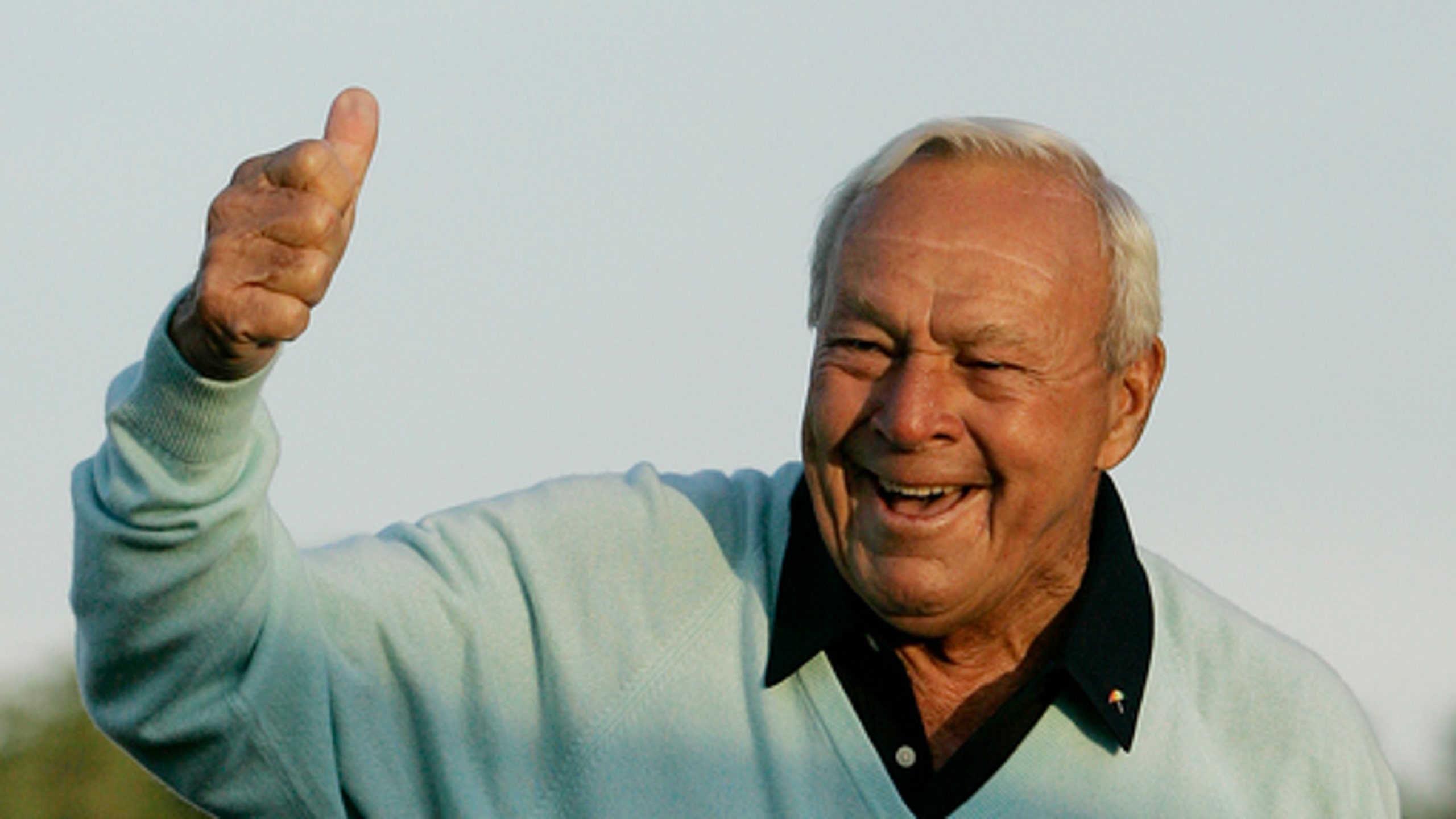 The Latest: Public ceremony for Palmer to be held Oct. 4
BY foxsports • September 26, 2016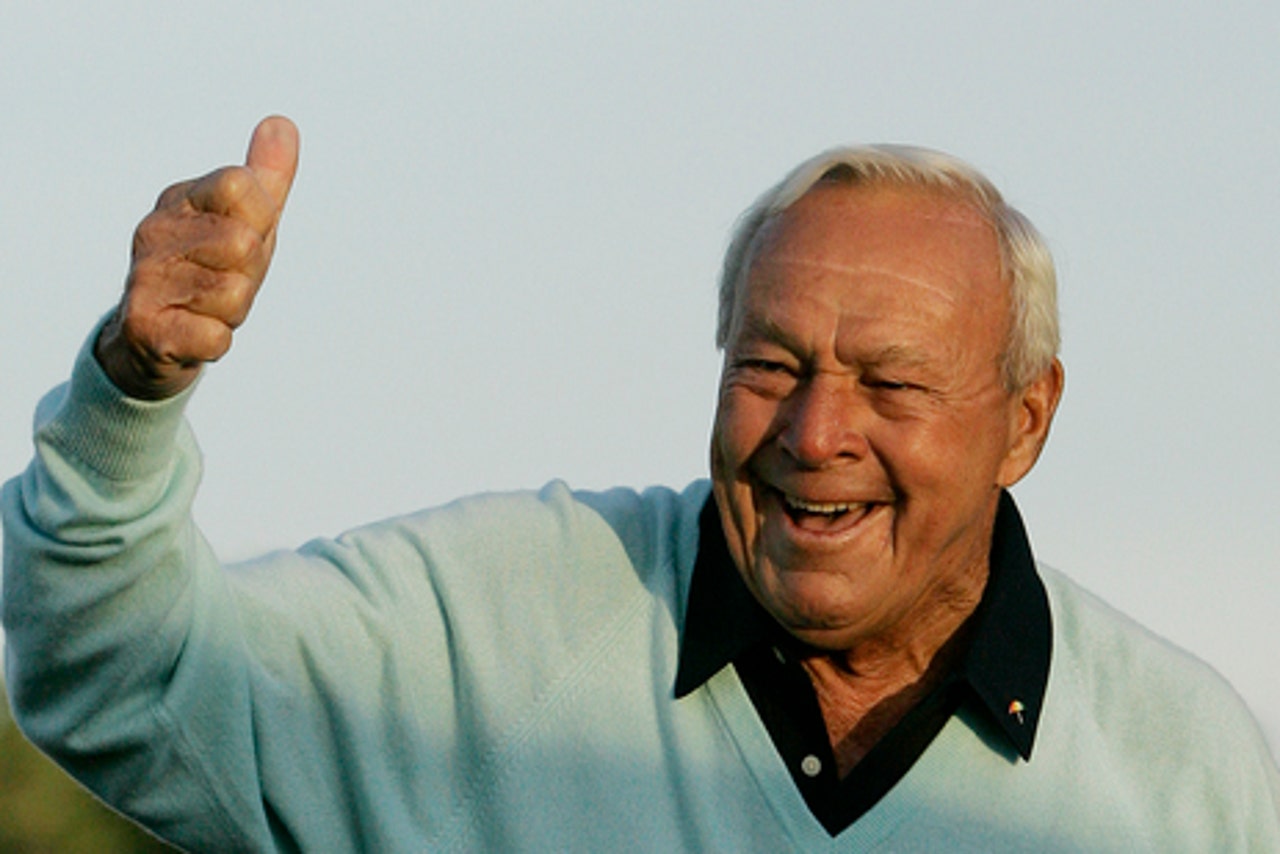 NEW YORK (AP) The Latest on the death of Arnold Palmer (all times local):
1:35 p.m.
The family of Arnold Palmer is waiting until after the Ryder Cup this week for a public farewell.
Alastair Johnston, the chief executive of Arnold Palmer Enterprises, said Monday at a news conference that a public ceremony to commemorate Palmer would be held at 11 a.m. on Oct. 4 at St. Vincent's College in Latrobe, Pennsylvania.
Johnston says the last thing Palmer would want is for a golf schedule to be interrupted.
He says the funeral will be later this week and limited only to family.
---
11:10 a.m.
Gary Player says he remembers the many traits of Arnold Palmer: A fiercely competitive golfer with a ''slashing, dashing style,'' a man who could be ''difficult and demanding,'' but also one with ''charisma, charm and patience.''
Player, a nine-time major winner from South Africa whose career was intertwined with Palmer and Jack Nicklaus, said in a statement Monday that ''Arnold was many things to many people and undoubtedly made golf more popular, but to me he was simply a dear friend for over 60 years.''
Player says he woke up on his farm in South Africa on Monday morning to learn of Palmer's death.
Player says ''like anybody we had our differences but these never stood in the way of our relationship and I will miss him terribly.''
---
10:25 a.m.
President Barack Obama says Arnold Palmer was ''the American dream come to life.''
Obama praised the late golfer's rise from a humble start in Pennsylvania to ''superstardom'' around the world. He says Palmer did it with a grin that hinted he had another ''shot up his sleeve.''
Obama says in a statement that Palmer's freewheeling and fearless approach to golf inspired a generation. He says Palmer's spirit went beyond the golf course and extended into his work to build hospitals and interact personally with fans.
Obama says he and first lady Michelle Obama stand with ''Arnie's Army'' in saluting ''the King.''
---
5:40 a.m.
The head of the European Tour has credited Arnold Palmer for making golf a truly international sport by playing the British Open in the early 1960s.
Palmer, who won golf's oldest major in 1961 and 1962, died Sunday in Pittsburgh at the age of 87. Palmer first played the British Open in 1960, finishing runner-up in an appearance that invigorated a tournament which Americans had been ignoring for years.
European Tour chief executive Keith Pelley says ''without question Arnold's participation in The Open Championship in the early 1960s was the catalyst to truly internationalize golf.''
Pelley says ''the fact he was loved and recognized by everyone across the globe, whether they be fans of golf or not, is testament to his charismatic legacy that will live on.''
Palmer was made an honorary member of The European Tour in 1995.
Pelley says ''in this week of the playing of the 41st Ryder Cup in particular, we remember fondly his time as a six-time Ryder Cup player and two-time captain.''
---
5:15 a.m.
Organizers of the British Open have paid tribute to Arnold Palmer for his ''immeasurable'' contribution to golf's oldest major.
Martin Slumbers, chief executive of the Royal & Ancient, says Palmer was ''a true gentleman, one of the greatest ever to play the game and a truly iconic figure in sport.''
Palmer died Sunday in Pittsburgh at the age of 87.
Slumbers says ''his contribution to The Open Championship was, and remains, immeasurable.''
Palmer won seven majors, including two British Opens, in 1961 and `62. He last played the Open in 1995, 35 years after his first appearance.
Slumbers says Palmer ''will be missed and forever remembered by all at The R&A and throughout the world of golf as a charismatic and global champion of our game.''
---