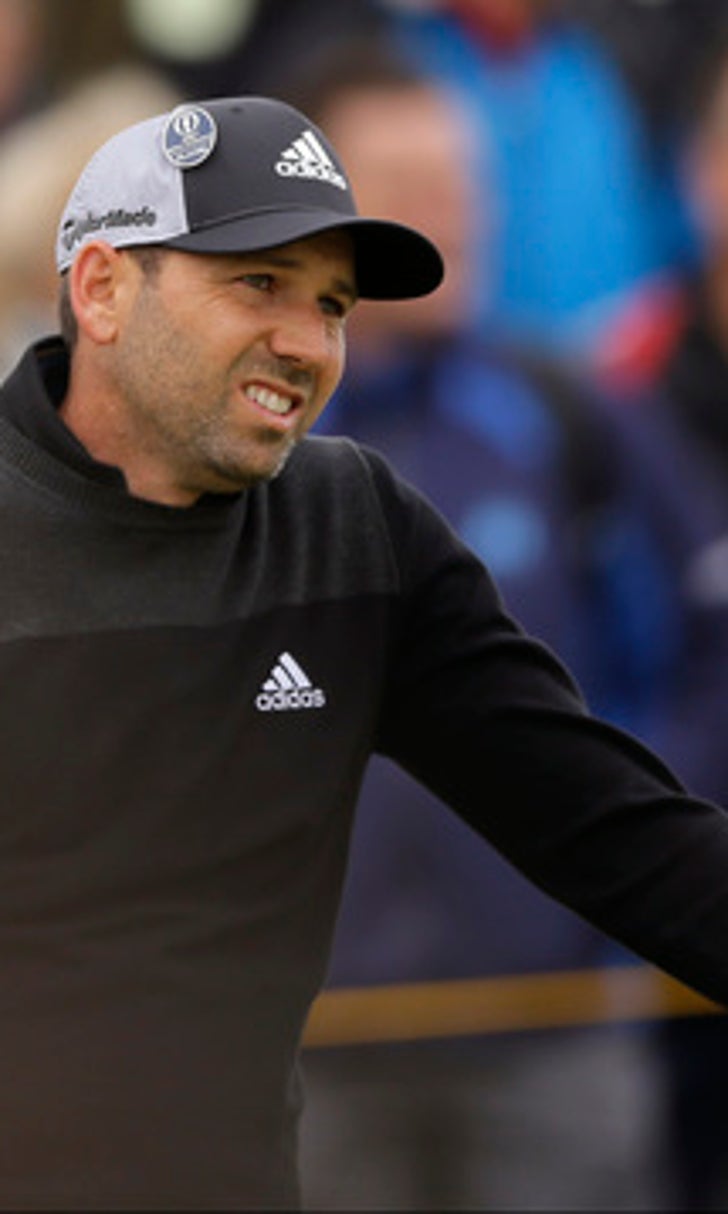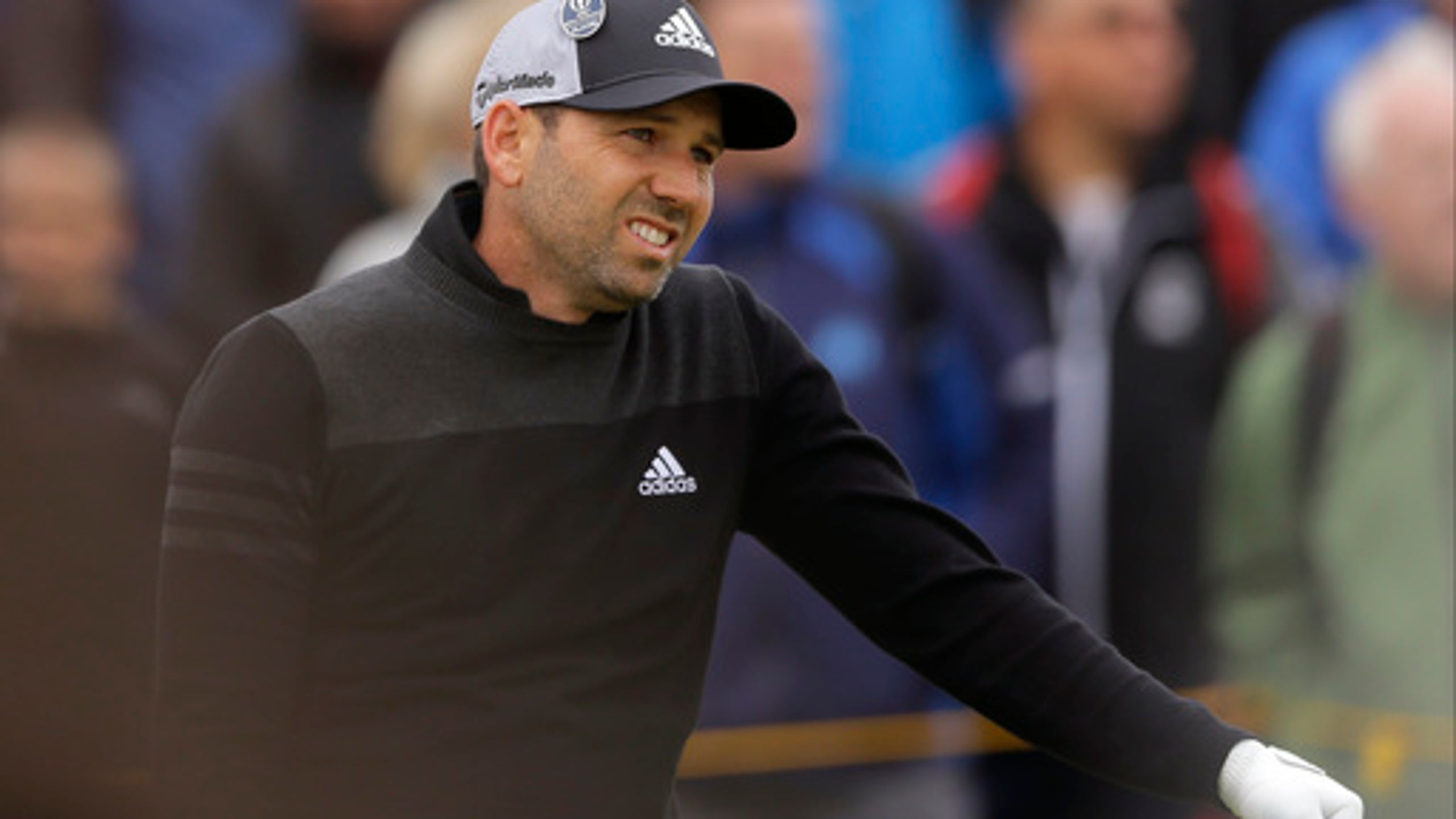 Stricker keeps cut streak alive, Mickelson not so lucky
BY AP • July 21, 2017
SOUTHPORT, England (AP) Steve Stricker kept a personal streak alive by making the cut in the British Open, the 25th major championship since 2009 that he has played on the weekend.
Former champions Phil Mickelson and Padraig Harrington weren't as fortunate, heading home after failing to get inside the cut line of 5-over par.
Harrington came close, barely missing out on holing a chip on the final hole. Mickelson, meanwhile, added a 77 to the 73 he shot in the first round to finish 10 over.
''Unfortunately it's the first cut I've missed this year,'' Mickelson said. ''And I missed it with flair.''
Mickelson, with his brother, Tim, on the bag in place of former longtime caddie Jim Mackay, looked like he might make a run at playing on the weekend when he opened with a birdie on the first hole. But a triple-bogey 7 on the third hole set him back and he made four straight bogeys to open the back nine.
''It's part of the game,'' Mickelson said. ''I don't want to put too much stock in it, because I've really been hitting the ball well and playing well. So rather than dwell on two rough days here, I'll go back home and get ready for these upcoming events.''
It was the first cut Mickelson has missed all year. He has never gone through an entire season without missing a cut.
The 50-year-old Stricker, who tied for 16th at both the Masters and U.S. Open this year, has never won a major championship. He opened this one with an even-par 70, then added a 72 in blustery conditions in the second round.
Harrington, who won here the last time the Open was at Royal Birkdale in 2008, couldn't believe the chip that would have gotten him inside the cut line didn't go in. He finished with two 73s.
''It looked like it was going in all right,'' he said. ''The story of my day.''
---
NOT SO STYLISH: Justin Thomas got a lot of attention in the first round when he wore a cardigan sweater and loosely fitted tie designed by sponsor Polo Golf.
He also played well, shooting a 3-under-67 to finish the day two shots out of the lead.
He wasn't so well dressed on Friday, and he didn't play nearly as well. Thomas, who opened with a double bogey, took a nine on the sixth hole after an adventure in the deep rough.
He tried to hack it out of the rough but his hands came off the club and the ball stayed there. He tried it again - same thing. And on the third try, he didn't see where it went and couldn't find the ball, leading to a penalty stroke and a drop.
Thomas shot 80 and missed the cut.
---
YOUNG TALENT: Competitive golf was not limited to Royal Birkdale this week at the British Open. There was a match down the road at Southport & Ainsdale between the 13-year-old sons of Ian Poulter and John Daly.
Luke Poulter registered a 1-up victory over Little John Daly in eight holes.
''One was very upset when he'd come back in the house, and unfortunately that was Little John,'' Poulter said. ''But Luke was kind of rubbing it in as he took a 20 pound note from him. So poor Little John was not best-pleased.''
American players have said that Poulter, who led the European comeback in 2012 at Medinah, gets under their skin more than anyone at the Ryder Cup. So imagine where Luke Poulter learned to rub it in.
Poulter smiled.
''I'm not sure,'' he said. ''It must be his mother.''
---
SPEAKING SPANISH: Rory McIlroy was in the mixed zone talking with writers about his round, while Lee Westwood was a few feet away talking about his.
McIlroy suddenly turned as he heard someone speaking loudly in Spanish.
''I thought that was Lee speaking Spanish,'' he said, laughing at the thought.
It actually was Jon Rahm, a Spaniard who is fluent in both English and Spanish.
----
BRINGING IT HOME: Mark O'Meara was embarrassed when he hit the opening tee shot of the British Open out of bounds on his way to an 11-over 81.
He made up for it with a second round more befitting a former champion.
O'Meara, playing in his last Open at the age of 60, shot an even par 70 in difficult conditions with a bogey on the last hole. It wasn't enough to make the cut, but it did make him feel better.
''I knew the conditions were going to be tough out there today,'' said O'Meara, who first played the Open in 1981 and won it in 1998. ''I just wanted to play respectable.''
O'Meara got an ovation from the crowd in the grandstands lining the 18th fairway as he walked to the green. He took off his hat and waved it to the fans.
''I felt the warmth of the crowd, obviously coming up the 18th hole,'' he said. ''I'm not Tom Watson, I'm not Jack Nicklaus, I'm not Arnold Palmer. I'm just a guy who in `98 was lucky to win the championship and hoist the claret jug.''
----
MOVEABLE OBJECT: Rory McIlroy thought he might get a drop. Instead, a big sign on the 15th hole got a lift.
McIlroy's tee shot on the par 5 went way right, into deep rough near a spectator path. It ended up just behind a big yellow sign with arrows on top pointing fans in the direction they want to go.
Instead of giving McIlroy a drop clear of the sign, European Tour chief referee John Paramor set about moving the sign. He used a wrench to get it loose, then hoisted it over his shoulder, to cheers from the crowd.
McIlroy got the ball out, but it landed in a fairway bunker and he ended up making a bogey 6.
''I actually had an embedded ball there,'' he said. ''Every other week we get relief from (that). But because we're playing with the R&A rules this week, we don't get relief from an embedded ball, so a double whammy.''
----
HOMETOWN HERO: Tommy Fleetwood is playing the weekend for the first time at a British Open, and it couldn't happen at a better place.
Fleetwood is from Southport, and used to sneak on occasionally at Royal Birkdale to play a few holes. The leading player on the European Tour this year had high hopes for his homecoming and local fans came out to cheer for him.
But he shot a 76 in the first round and needed to get under par in his second to make the cut. He did, but just barely, shooting a 69 that had him smiling in relief.
''It was definitely one of the rounds of the year,'' he said. ''I didn't want to be sitting at home for the weekend and moping around.''
It is the fourth Open for Fleetwood, but the first one he made the cut.
''I'll be up early in the morning trying my best. You never know with The Open, you never know with the conditions, what's around the corner,'' he said. ''I've never played a weekend at the Open, so I actually don't know, really. But we'll see. It will just be nice to be playing now.''
---
---