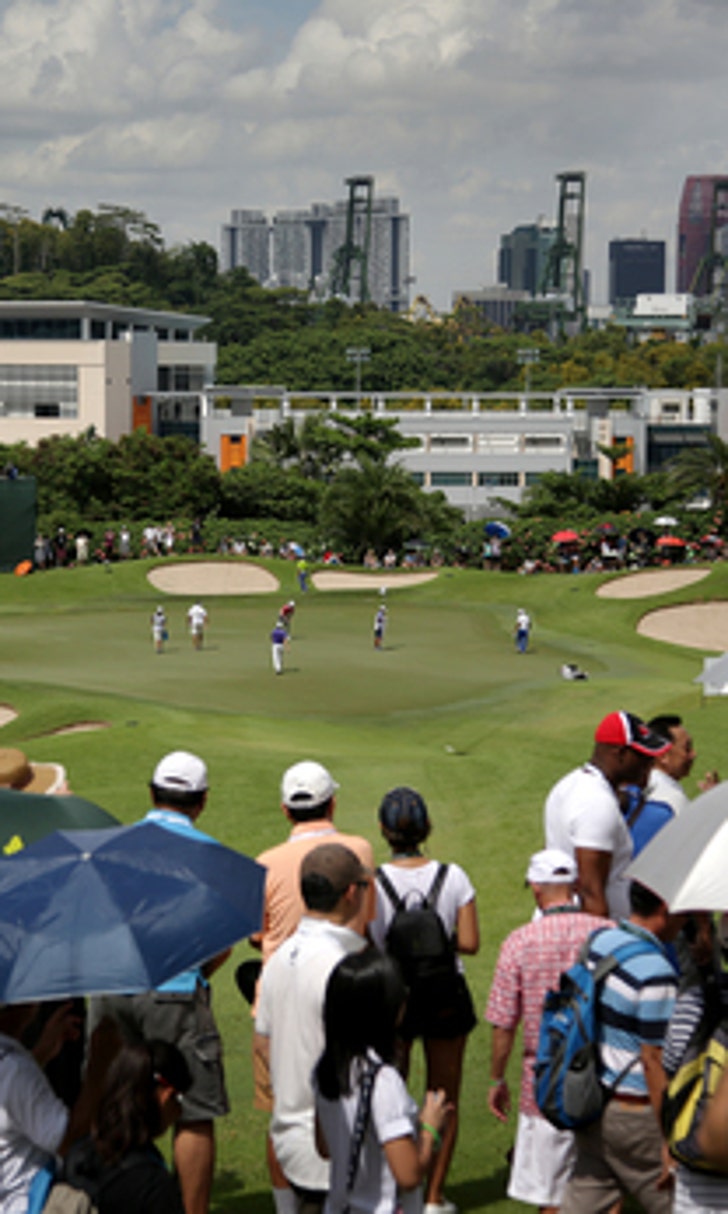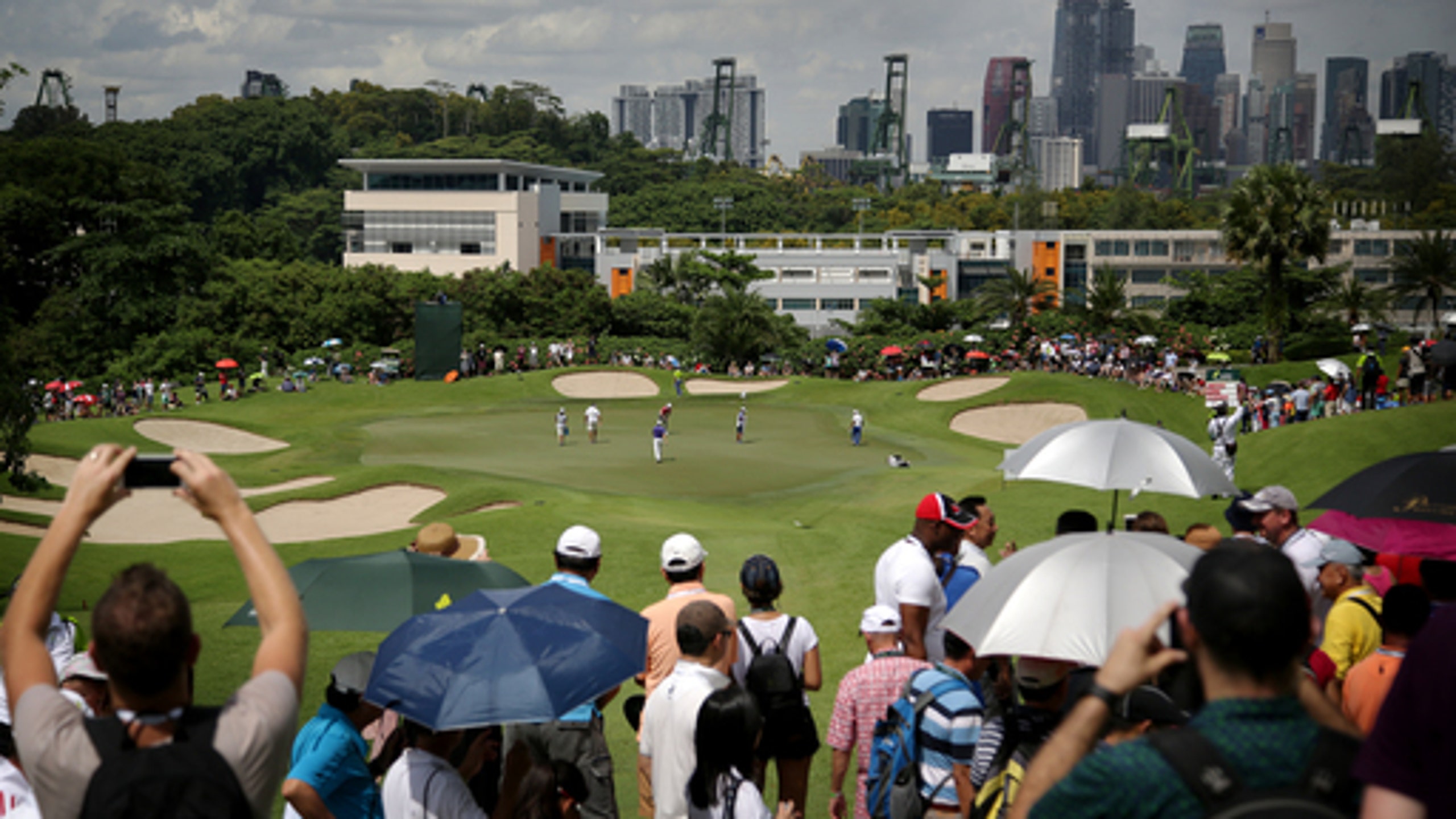 Singapore Open held over to Monday due to rain
BY foxsports • January 31, 2016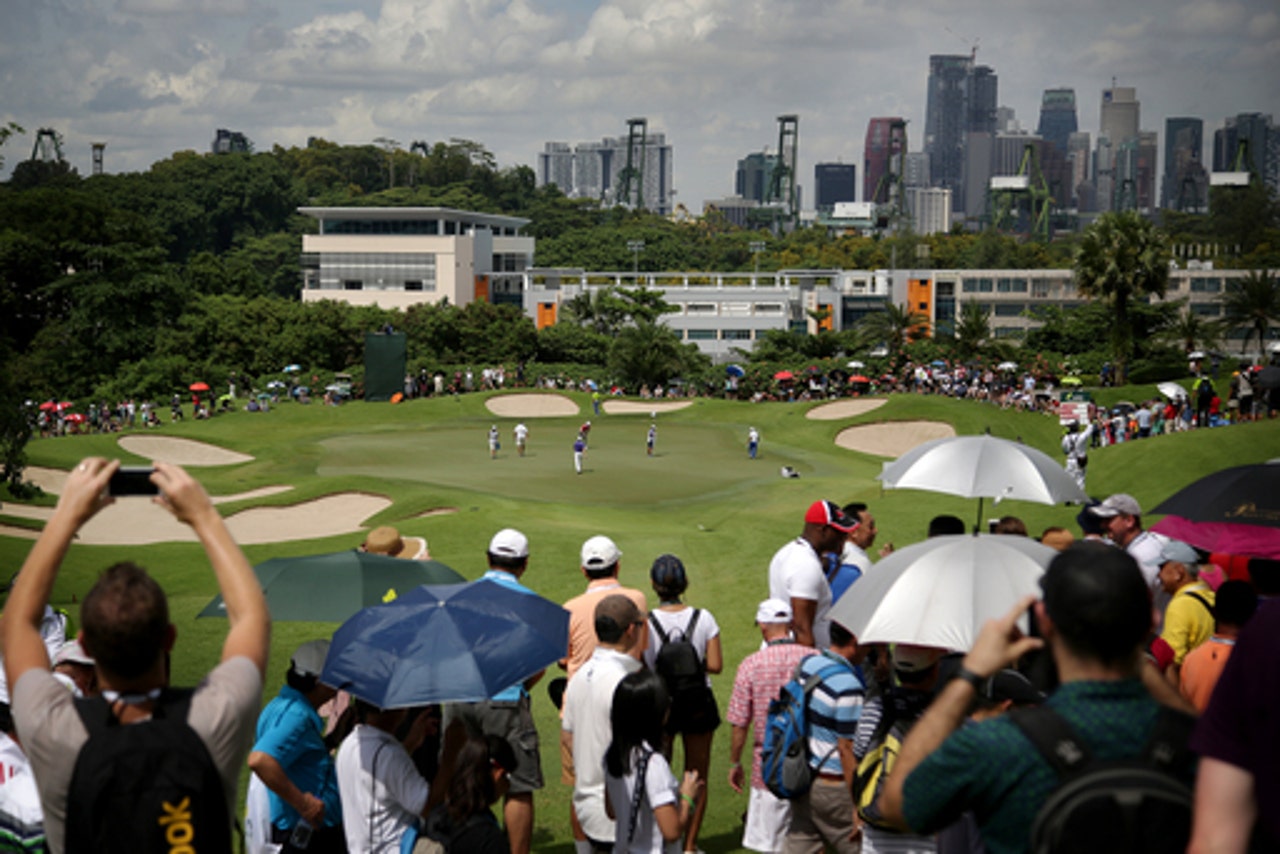 SINGAPORE (AP) Southeast Asia's fickle weather forced the organizers of the Singapore Open to delay the completion of the final round until Monday just as Jordan Spieth was making a late charge for the title.
Trailing by two shots at 10 under but still with a chance of winning, Spieth was just about to attempt a short birdie putt on the final hole on Sunday when the weather suddenly turned foul and officials ordered play be stopped because of lightning strikes in the area.
The world's top-ranked golfer was unable to hide his frustration as he trudged off the green just before the skies opened and heavy rain began to fall, stalling his momentum while providing a reprieve for the leader, Song Young-han of South Korea, who was at 12 under but facing a testing putt to save par on the 16th.
Play was suspended for more than three hours before officials announced the tournament would resume at Sentosa Golf Club on Monday morning.
The first two days of the event had also been cut short because of the inclement weather and officials had tried to avert the threat of more disruptions by playing the last two rounds with groups of three, starting from the first and 10th tees.
Spieth was among a handful of players who returned to the course after sunrise on Sunday to finish their third rounds, while organizers sent out the backmarkers to get the final round underway before the third round had finished.
Spieth missed his early-morning par putt on the 17th, where he had marked his ball overnight, but birdied the 18th to head into the final round five shots behind Song, who had led since the second round.
By his own standards, Spieth had been below his best in Singapore, noticeably struggling with his putter over the first three days, but got his game together to reel off five birdies in his final round and close in on the leader.
Ranked 204th in the world, Song kept his composure each time he heard the roars from the huge galleries following Spieth, making two birdies of his own and a string of clutch saves. But he dropped a shot at the seventh and faced an anxious night's sleep.
China's Liang Wen-chong managed to beat the weather to secure the clubhouse lead at 10 under, while a group of three including Shintaro Kobayashi, were at 9 under.
---