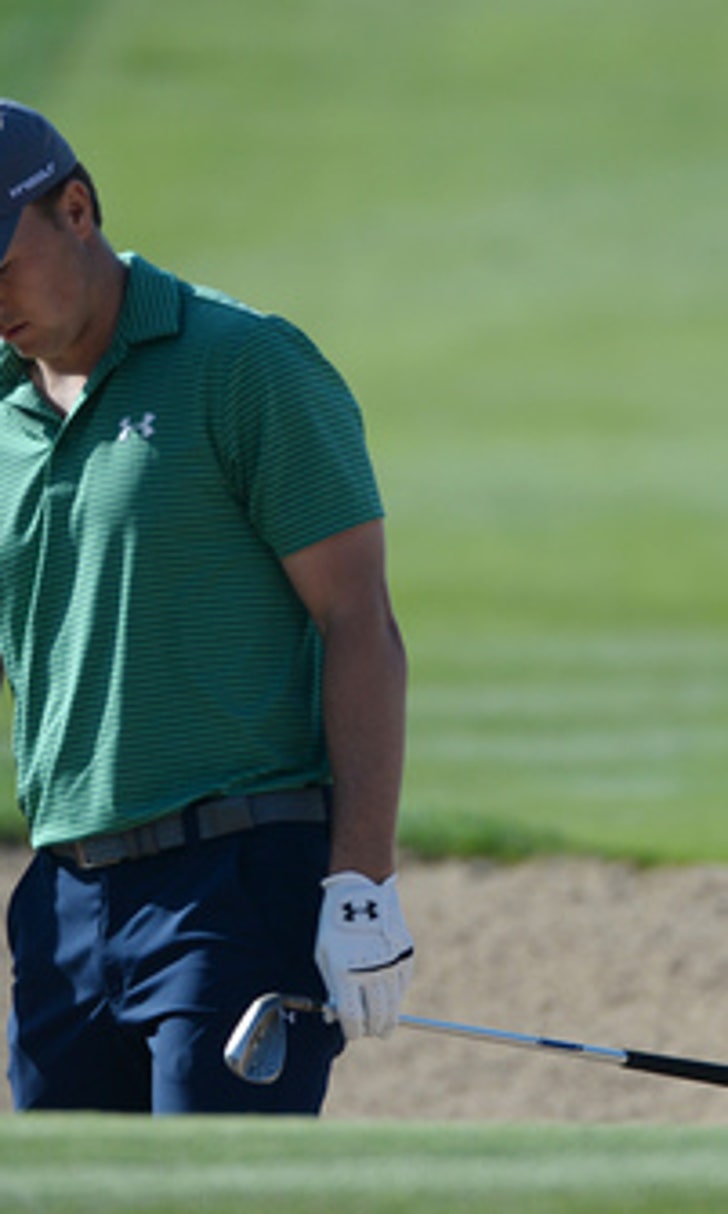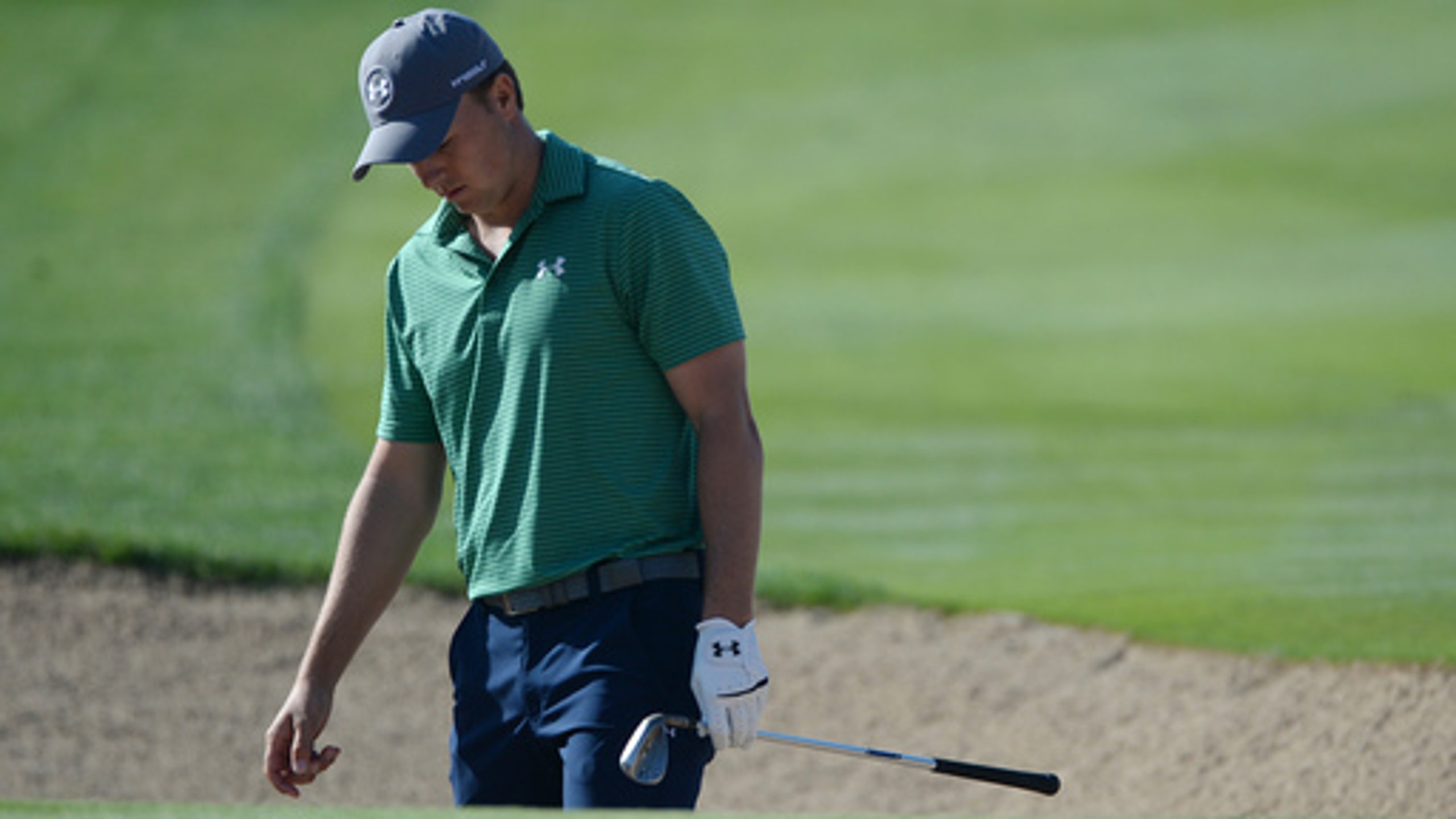 Should Jordan Spieth really worry about burnout?
BY Shane Bacon • January 28, 2016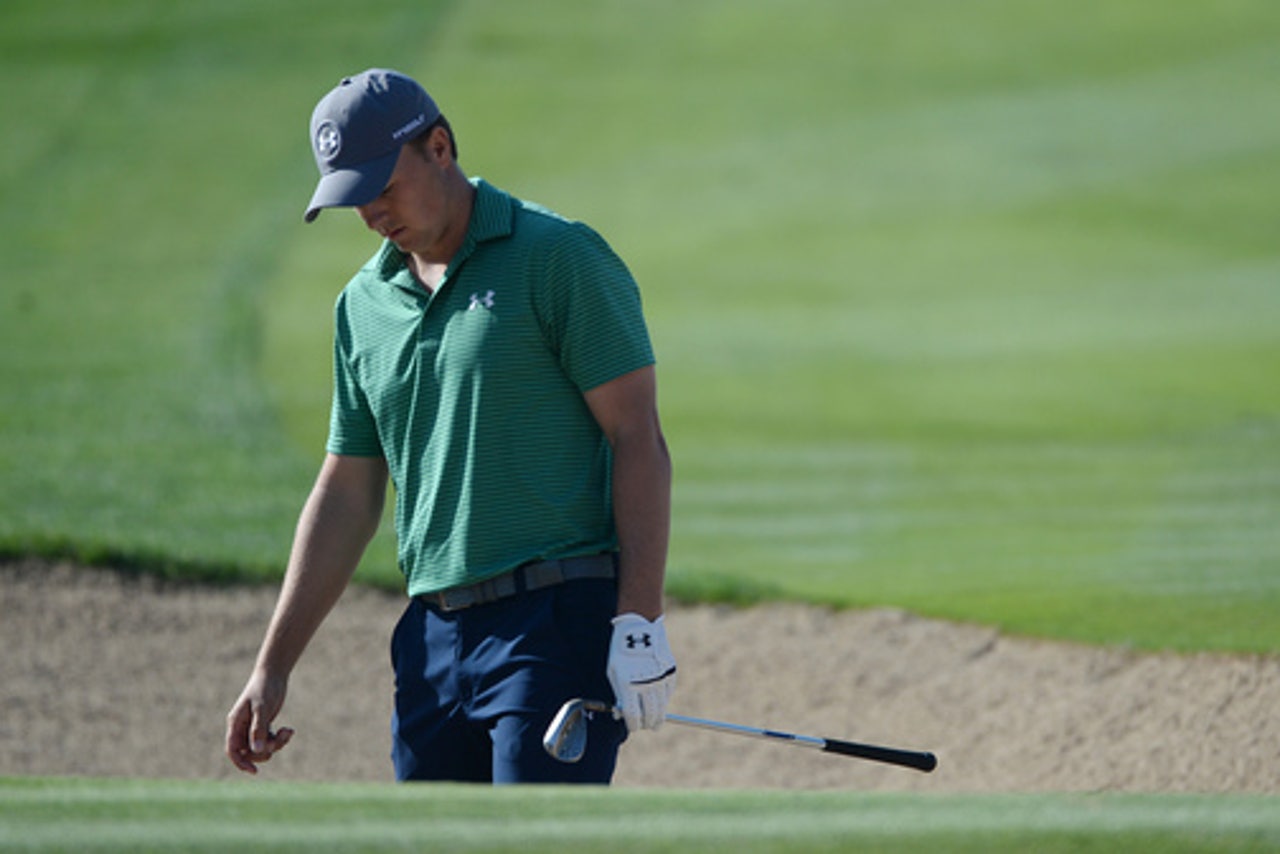 While most of the chatter last week revolved around Rickie Fowler and where he stands in the current golf landscape, the comments from the No. 1-ranked player in the world were pretty interesting.
Jordan Spieth admitted after a T-5 finish at the Abu Dhabi Championship that he was tired, telling the media that his globetrotting schedule was something he will review after 2016.
"It won't be something I'll do in the future, to bounce back and forth from Asia as much as we did, or Australia," Spieth told Golfweek after the final round in Abu Dhabi. "I'm very tired. As a team we're beat up mentally and physically. I'm not 100 percent right now. It shows in certain places."
That was why I was so surprised to look up at my television Wednesday and see Spieth once again teeing it up internationally, this time at the Singapore Open, just a few days removed from those comments.
The drawback to being the most popular kid in school is that you get pulled in a thousand different directions, and this schedule that Spieth and his team put together might seem insane, but who knows how long all of this will last? We all assume Spieth will dominate the golf landscape for the better part of the next decade, but nobody thought Tiger Woods' last major win would be in 2008, and surely nobody thought we'd be in 2016 without Sergio Garcia having hoisted a major championship trophy.
According to Golf Digest, Spieth made $53 million last year, more than Tiger and Phil and more than Rickie Fowler and Jason Day combined, so it's understandable that he's accepting as many invites as he can, but it will be interesting to see how his jam-packed November-December-January will play out over the next few weeks.
Is there a chance it hurts him as we inch toward the Masters? Can burning himself out early in the season actually give him a hangover that lasts a few weeks, a month or even longer?
He might be 22 and flying private to every event on the calendar, but taking a breath and remembering the goals for the year will probably be a big part of his down time after he finishes up in Singapore (where, he is near the lead once again ... his body might be tired, but his golf game seems to always be on alert).
It'll be worth watching the next couple of weeks to see how Spieth bounces back.
With that said, question time! As always, if you have a question, get it to me on Twitter at @shanebacon or on Facebook right here.
@shanebacon why ok for Duf to use glove as swing aid but not something labeled a swing aid?see DA Points.(I think Duf should have been DQ'd)

— Chris (@cj_s10) January 25, 2016
Bacon: I got a couple versions of this question after Jason Dufner was seen tucking his golf glove under his left armpit during practice swings last week. A lot of people thought it was illegal to do, but I reached out to my resident rules expert who pointed me to Rule 14-3, which basically states you can use traditional golf equipment in an accepted manner during a round of golf.
Ever plumb-bobbed a putt? That's the same idea -- it's just illegal to have the glove under your arm during an actual stroke (i.e., hitting the golf ball).
So Duf is all good. Long live the Duf.
Bacon: This story sure seemed to blow up fast, didn't it?
For a quick backstory, Ryan Ruffels, a 17-year-old Australian professional, apparently took Phil Mickelson for $5,000 during a practice round, making birdies on six of his last seven holes to beat Lefty at his own game. Revealing this didn't sit well with Phil, who took to the media this week saying that it's a no-no in golf circles to talk about how much you win or lose.
But to your question in particular, isn't this the same scenario that goes down with Johnny Chan in "Rounders"? A bunch of squares willing to throw money at the best in the world simply to say they did it?
If Phil is the one coming up with shots, no chance I'm putting any money down. If I can figure out the numbers and shots, sure, I'd play anyone with the right amount of dots on the scorecard, but I'm not sure what Mr. Mickelson would think when I told him my usual game is a $5 Nassau.
Speaking of Phil ...
Bacon: Considering I picked him to win the Masters in my preview piece for the season, yes, I think he wins, but if you take a dive deeper into his stats last week at the CareerBuilder Challenge, you see a very, very sharp Mickelson extremely early in the season.
After the first round, Phil made exactly one bogey over his final 54 holes, zero over his final 36, and was T-3 in a scrappy field. His wasn't overly sharp with his ball-striking, which will come with a few more events under his belt, but I thought the way he got the ball in the hole, and his touch around the greens, was as impressive as I've seen from Phil since Augusta last year.
I stand by my thoughts that '16 will be a huge, huge year for Mickelson. He will turn 46 this year (hello Jack Nicklaus in '86!), he is coming up on three years since his last PGA Tour win at the British Open, and he has a year-long motivation to make another Ryder Cup team, this time with a bunch of young talent projected to be among a group desperate for a veteran presence (as long as you promise not to disclose how much those ping-pong matches are played for).
Phil will win before Augusta, and if he does that, he has to be everyone's favorite at a place he's won at three times since '04.
Bacon: Ratings! I'm taking the television ratings!
Bacon: I have an old Ping 4-wood that always seems to be calling my name, desperate for headcover approval and usually finds it.
I mess around with all sorts of fairway woods when they come out, but for some reason, this 4-wood is the one I feel the most comfortable with, and for whatever reason, fairway woods are the hardest clubs to get people to change.
@shanebacon If Fowler has a career like Kaymer is that overachieving, underachieving or 'acceptable'? Similar wins so far (sans majors).

— The Sydney Golfer (@thesydneygolfer) January 26, 2016
Bacon: All the chatter about Fowler joining Spieth, Rory McIlroy and Day is warranted, but let us not forget how tough it is to win multiple majors.
As I mentioned earlier, a talent like Sergio is still searching for his first, and guys like Justin Rose and Adam Scott still have only one in their very impressive and lengthy careers.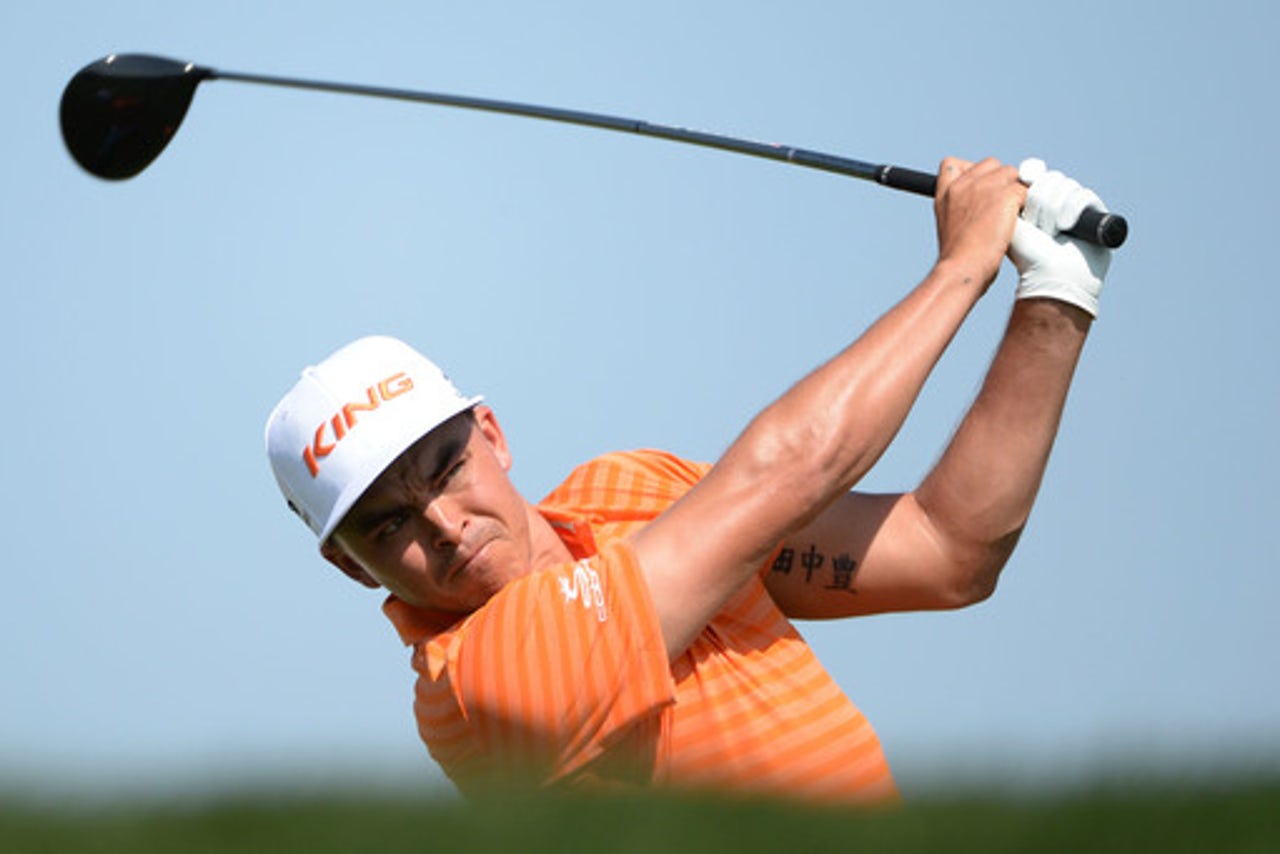 Fowler has the talent to win multiple majors, but actually doing that is really, really hard.

Fowler has the game to win multiple majors, but so many things have to happen for that to go down. You have to be on your game during four of the 52 weeks each year, you have to avoid running into a molten-hot competitor like Day at the PGA Championship last year, and you have to get overly lucky (like good sides of the draw, good bounces, putts lipping in instead of lipping out).
I was talking to a friend about Tiger a couple of days ago and how that flagstick at the 2013 Masters probably ended his major run. Everyone remembers what happened following the ridiculously unlucky break there, but if that ball is 1 inch right of where it was in the air, it's probably 3 feet and he makes a birdie instead of the 8 he carded (he finished four back, which is exactly the difference there).
That is the perfect example of a major being lost because of one miserable break. And since we are on the Masters, what if Angel Cabrera doesn't roll in that birdie putt on 16 back in 2009 that seemed meaningless at the time? That looked like a Kenny Perry green jacket, but the Cabrera birdie coupled with the bogey-bogey finish by Perry flipped that entire championship, and we were left with a second Cabrera major and Perry ending his career without one.
If Fowler wins two majors over the course of his career, I think that will be acceptable. He definitely has the game to win more than that, but the talent pool on the PGA Tour right now will lead to a lot of one-major champions like we have seen the past seven years.
McIlroy and Spieth might have changed our immediate outlook on how many majors people can win, but the bigger picture shows it's way more likely that Fowler could win one major and not two, three or more.
@shanebacon Which is more likely: Day/Spieth/McIlroy sweep the majors or Tiger plays on the weekend in a major this year?

— Jansen Yetter (@YetterIsland) January 25, 2016
Bacon: Considering they've combined to win five of the last six majors and Tiger Woods isn't showing any signs of playing competitive golf, I would put my money on the big three sweeping the majors this year.
A better question is which of the big three is most likely to not win a major this year? As crazy as it sounds, I think I'd go with Rory.Day and Spieth will be factors at Augusta because they almost always are, and the Opens are the best chances for Day to win a major, year in and year out.
As for Rory, if he goes through Augusta and Oakmont without a win, I could see him pressing a bit to get another, and that doesn't always work for him.
@shanebacon with all this high tops & shorts talk, what golfers would look worst in someone else's wardrobe (i.e. Kuch in Rickie's outfits)?

— Brett Coburn (@CoburnBrett) January 26, 2016
Bacon: I have your answer, in picture form.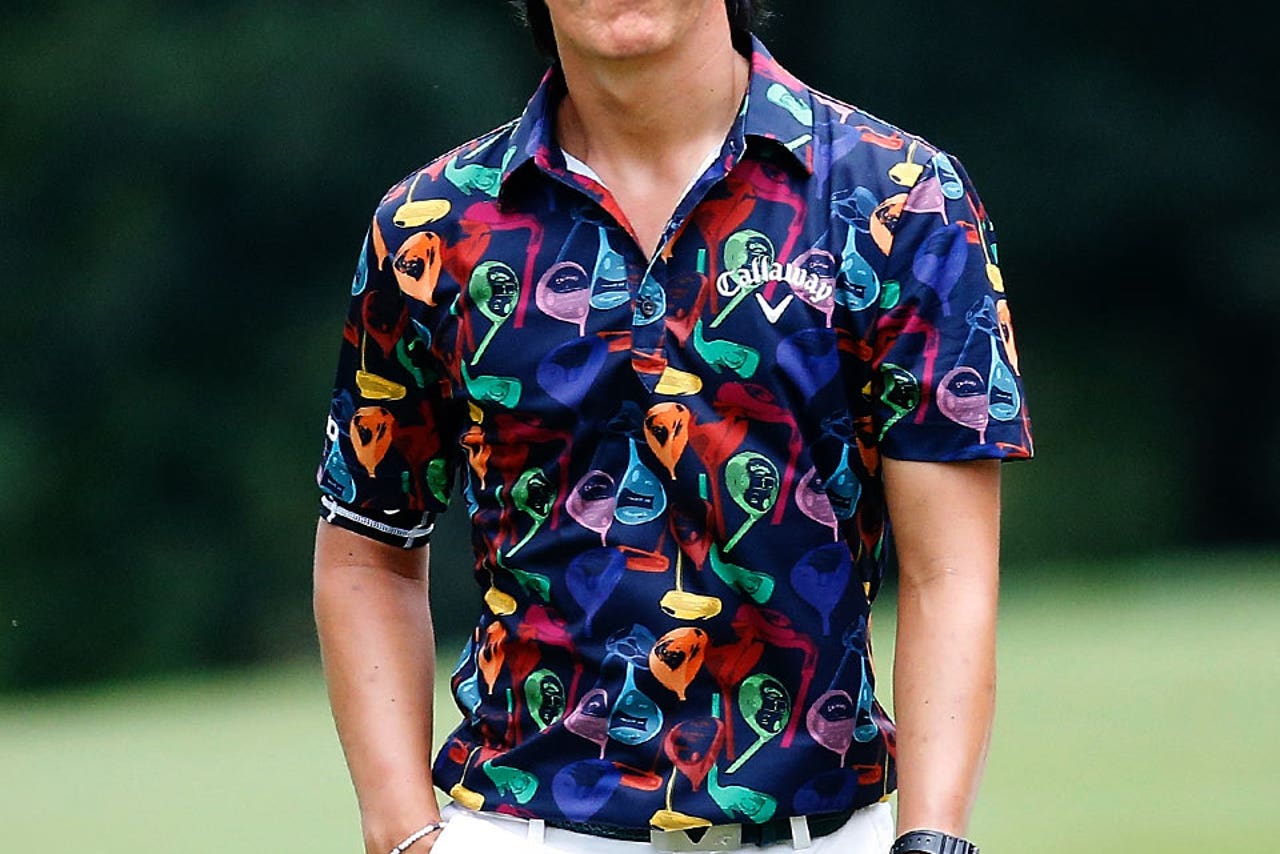 If only ...
Phil rocking Ryo Ishikawa's gear ... so tight, so flashy, so amazing.
Shane Bacon is a regular contributor to FOXSports.com's golf coverage. Follow him on Twitter at @shanebacon.
---
---