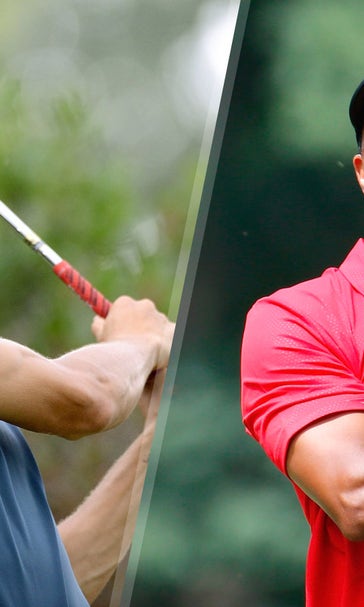 Shane Bacon's golf mailbag: Steph Curry or Tiger in 2016?
November 3, 2015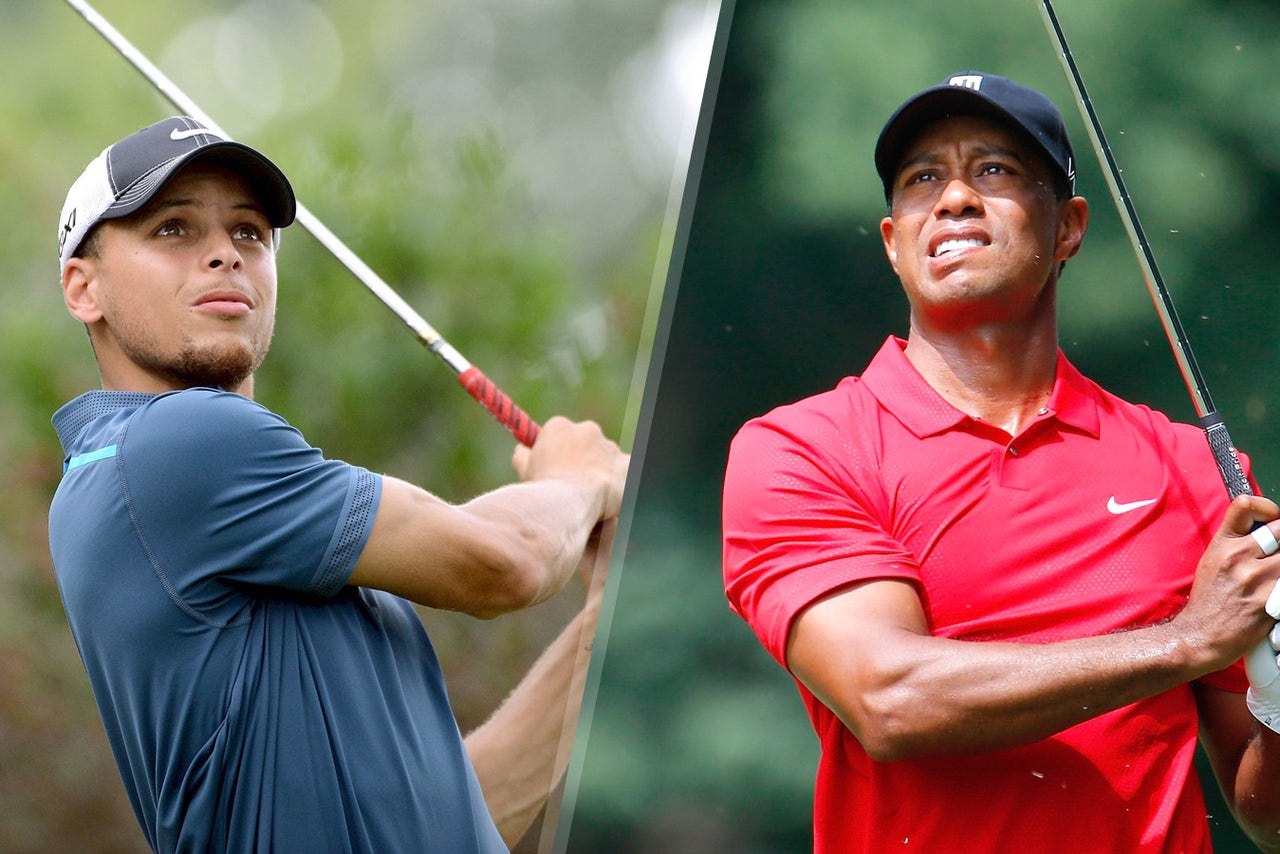 Probably the biggest talking point among golf fans when we get to early November is whether we really need tournaments year-round. You'll hear the cranky contingent scream for a "real" offseason, while die-hard fans love watching any golf that promises the word "live" in the corner of their televisions.
We battle through the end of the FedEx Cup and the Ryder or Presidents Cup, and we get a finish to the season that battles with baseball playoffs, the NFL season getting frisky and the NBA and NHL starting up. All that said, I figured it was a perfect time for a mailbag that focuses on some golf, and some completely random topics that fit with this time of year. It's golf talk . . . and some other stuff thrown in there, much like how your golf bag looks, I can only assume.
Here we go!
@shanebacon Assume the Warriors miss the 2016 NBA playoffs and Steph Curry enters US Open qualifying. Does he beat the Big Cat at Oakmont?

— Charlie Ogburn (@chogburn) October 27, 2015
Bacon: Judging by his start to the season, Steph Curry isn't missing the playoffs, so I'm pretty sure you can do away with the first part of the question.
That said, if a pro athlete ever made it through qualifying for the U.S. Open, I would set his over/under score in both rounds at 79.5 and would probably take the over. Curry has been playing competitive basketball all his life, in front of people who expect greatness out of him, as he does himself. If he stepped out of that comfortable shell, with thousands of fans watching his every move in a completely different arena like a golf course, I think it could get ugly. We've seen how other athletes have handled the pressure of the golf microscope in smaller events, so being live on FOX during the U.S. Open would probably bring out the worst in Steph's, or any athlete's, golf game.
But to answer your question, you can't lose to a guy who isn't playing, and considering all the news about Tiger Woods' health, it's impossible to predict whether he will be at Oakmont when our national championship arrives in June.
Bacon: Sorry Ross, but I can't side with you here. You messed up with the copier girl. Rachel was right.
Speaking of "Friends," a show that I have no problem admitting I've watched about a gazillion times, is Ross the best character? I sure think so. People lean toward Chandler or Rachel, with Joey a favorite despite being a guy every female in Manhattan would despise if he were a real-life person. (He sleeps with EVERYONE and nobody cares, not even his three best female friends.)
But my point about Ross is this: Aren't all the best moments of the show involving Monica's brother? The PIVOT episode is made by Ross. The leather-pants episode is iconic. Ross was the director of sorts in the "Nobody's ready" episode, one of the best in "Friends" history, and I'm not sure anyone has one-liner moments of sheer hilarity like Ross. (Remember when Ross made fajitas? Try not to laugh when he realizes he's touching the hot dish with no mittens or when he's climbing down the fire escape.)
As far as television characters go, few are as underrated, in my opinion, as Ross Geller. The guy had a pet monkey! The guy had "his sound" on a keyboard! The guy couldn't understand how to get a spray tan! The guy hates ice cream!
I loved Ross. He was amazing and still makes me laugh to this day.
Bacon: Before I toss out a number, it's worth reminding everyone that only six golfers have won more than seven majors. Spieth is off to a hot start, sure, but we've seen guys win majors early and struggle later in life (one name escapes me right now, but I am positive he defines this theory).
I'd say six or seven is a good guess. If I set the over/under at 6.5 majors, a lot of people would take the over, but we must remember how deep the talent pool is these days on the PGA Tour and how it's just going to get better and better as the game continues to globalize and today's 12- and 13-year olds get better and better. (If you want to feel terrible about your own golf game, look at an AJGA leaderboard . . . these kids go low low low these days and want to win pro events as teenagers . . . it's insane).
As for the New Big Three, here is my prediction for total major wins: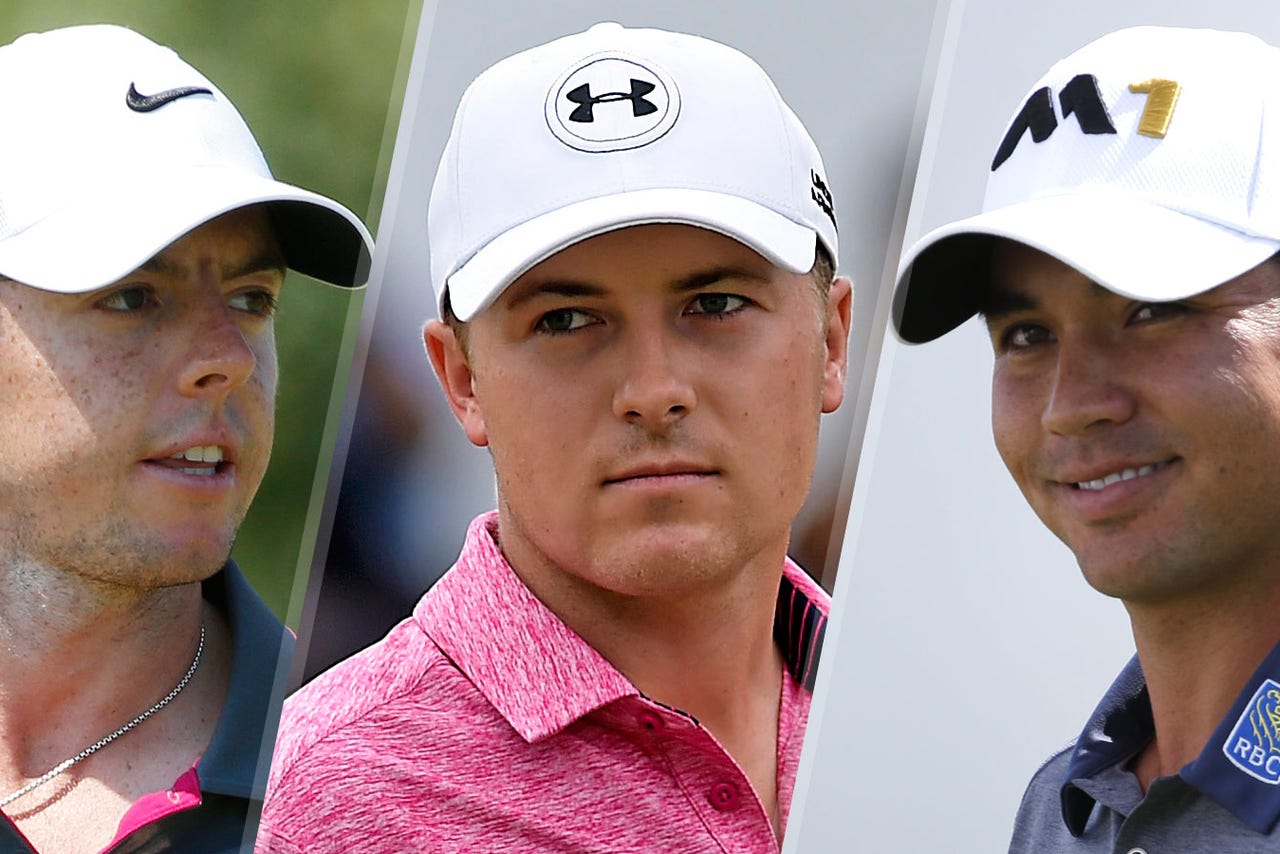 My bet is on McIlroy (left) to win more career majors than Spieth (center) and Day.

I know the Rory number is high, but he's the one guy of this generation with the ability to reel off four or five in a five-year span if things are clicking and he doesn't injure himself running down tennis balls or something during the most important part of the PGA Tour season.
Bacon: Do I like links golf?! Do hummingbirds like feeders?! Do dogs like getting their bellies rubbed?! Does Tiger Woods like changing his golf swing?!
Of course I like links golf. Do real golfers not? That's blasphemous and reason enough to kick someone out of your foursome if you ask me.
As for favorite tracks, the Old Course will always have a special place in my heart and will always be my go-to answer when asked to name my favorite golf course in the world. It wasn't just the caddying, but I think it's one of the most fun and versatile golf courses I've ever played. If you go 18 holes and haven't used all 14 clubs in your bag, you're doing it wrong.
Beyond the Old, I fell in love with Royal Troon when I got a chance to play it. Nairn is amazing and a must-play if you trek up to the Highlands (which you should do). Cruden Bay is one of the best golf courses I've ever had the privilege of playing.
I think links golf is the most beautiful representation of our sport and hope at some point in my life I'm retired next to an 18-hole golf course in Scotland that has a decent bar and a killer fish and chips.
Speaking of St. Andrews . . .
Bacon: I looped for Cliff Drysdale before the ESPN team went to cover Wimbledon, but the most famous person (and coolest experience) was having Peter Thomson in my group. I was late to the draw on snagging his bag, but he talked about his experiences at St. Andrews over the years, and still in his late 70s had an amazing move through the golf ball, even if distance left him years before.
Bacon: Leave it to Mr. Busbee to find a way to jam three great questions in one tweet. That is worth two pimento cheese sandwiches if you ask me.
@shanebacon 1. Next USGA rule you'd like to see eliminated/modified. 2. Worst food to get at the turn. 3. Select 3 golfers' entrance music.

— Jay Busbee (@jaybusbee) October 27, 2015
The easy answer to the first rule would be something about divots in fairways, but I don't think that rule will ever change, as I'm sure the real sticklers for the rules would say something about the "integrity of the game" or something like that. (Does anyone know what that even means? If so, pass along the definition because I sure don't.)
Since most rule changes the USGA focuses on are equipment-based, I'm hoping it's something with the golf ball. If land weren't an issue, extending these famous golf courses to 8,000 yards wouldn't be that big of a deal, but considering we are having massive problems with water in California and there is virtually no more places to put tee boxes as the guys on the PGA Tour continue to hit the ball farther, I'm thinking a "pro" ball that isn't nearly as hot as the one these guys can play now makes the most sense.
As for food at the turn, I could give you the healthy answer of, "Never eat a hot dog because you won't get the right energy, blah blah blah," but, come on, what beats a good hot dog and a cold beer as you head to the 10th tee? It's one of the richest traditions in golf, right up there with the Claret Jug and "Mashed Potatoes!" I love a good hot dog. So do you. I know it. Don't lie to yourself.
My honest answer about mid-round food is avoid places, especially high-end places, that have those cold sandwiches that you can tell after your first bite have been sitting in that cooler for two days. That's the worst. The lettuce is wilted, the tomato looks sad, and the turkey/cheese combo has somehow affixed itself to the bread. I hate that. And I hate that they cost $11. No bad sandwich should cost that much.
Also, since we talking about sandwiches, can I offer a quick, probably unpopular thought on the club sandwich? Why must we have a third piece of bread in the middle? Seriously. Why is the club the Big Mac of deli sandwiches? I love all that goes into a club sandwich, but keep that third piece of bread back in the kitchen!
And the third and final (and best!) question, which I put wayyyyy too much thought into:
Send me your best suggestions/songs on Twitter at @shanebacon and I'll retweet the funniest ones.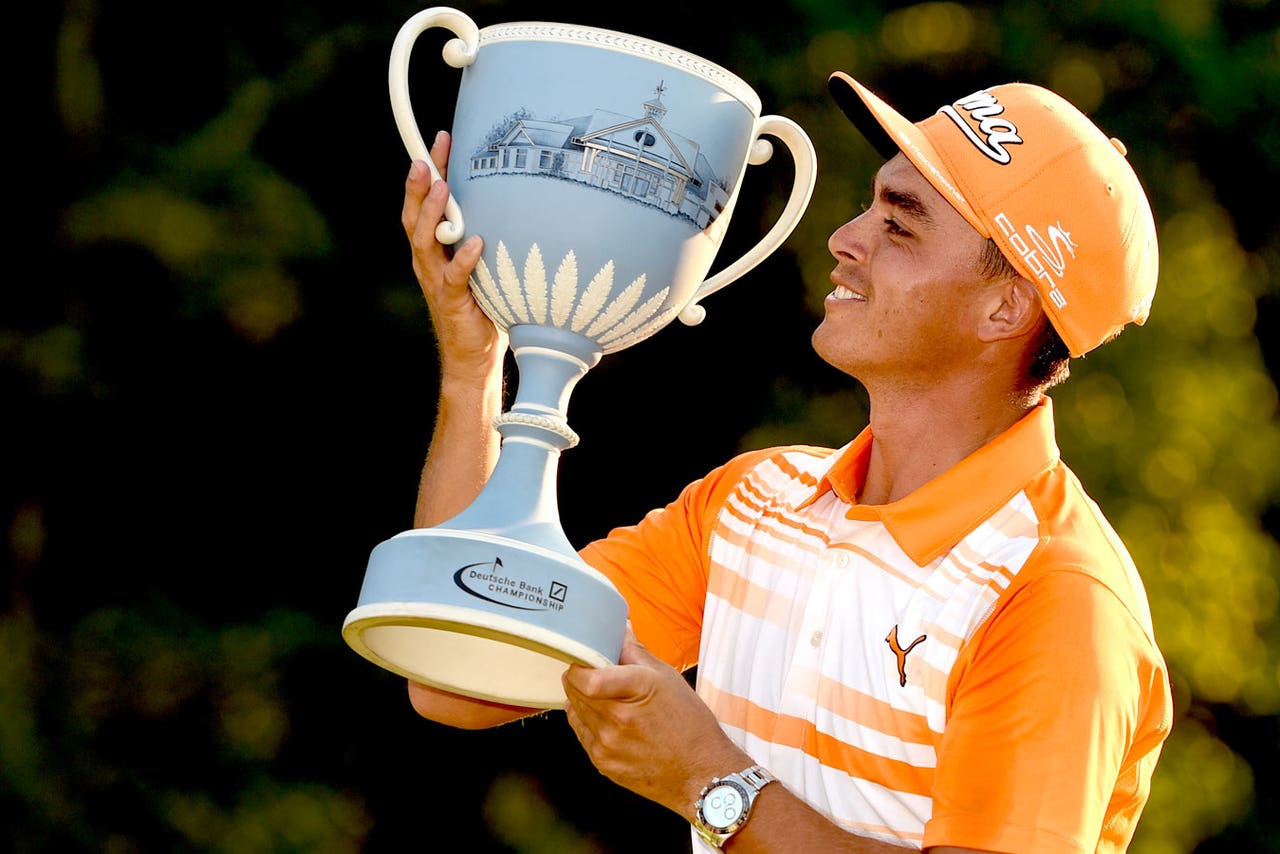 Fowler's walk-up music has to match his favorite color.
Bacon: This seems like such a simple question. It's literally three words. Do you, lover of Mexican food, prefer the quesadillas option or fajitas? It seems like you answer and move on.
But . . . you just can't. It's so much more complicated than that.
If I polled most of America, the answer would undoubtedly be fajitas. The meat is warm and grilled, you can pair it with flour or corn tortillas and splash guacamole, salsa, sour cream or a combination of all three on each delicious bite. Want beans included? No problem at all. Rice? That works. Grilled onions and peppers? They're literally served with the dish.
And of course, you get the added satisfaction of having them served steaming hot to your table, forcing all other patrons to accept the smell of your plate in their nostrils. That's something that doesn't happen with many dishes. It's like the bottle service of Mexican food.
The problem is, bad fajitas are bad. Bad quesadillas are still better than most other foods.
And this is when we move to quesadillas -- the sandwiches of most Mexican food (tortas, while becoming more popular, are still lesser known than the quesadilla). Chicken, steak, shrimp, smashed between grilled tortillas with cheese and an assortment of items.
A quesadilla at most places is edible. I'm not sure you'd trust fajitas if you were in a pinch for some grub.
So it depends on where you're at in life. The fajita is a bit classier, a bit pricier and involves a commitment to your meal. The quesadilla can be snagged on the go, scarfed down with one hand and married with an assortment of condiments.
I'm going fajitas. I enjoy the whole experience with a good plate of fajitas, and it leaves a person satisfied without the heavy feeling of a bunch of cheese. I love quesadillas, and probably enjoy them more often than good fajitas, but if someone is cooking me one of the two, I'm going fajitas and enjoying them from start to finish.
Bacon: As of Sunday evening, the names in the top 20 without a major win are as follows:
From that list, I'm going with Stenson to snag one in 2016. I picked him to do so in 2015, only to watch him fail to card a top 10 in a major all season, the first time he's done that since 2012. But he's been close in the past, his game is solid enough to win one, and I think the combination of Oakmont and Royal Troon works in Stenson's favor, so I'm going with him at one of those two spots.
@shanebacon What top 20 OWGR player currently without a major gets his first in 2016? Where?

— Kevin Vedder (@vedderkj) October 27, 2015
Bacon: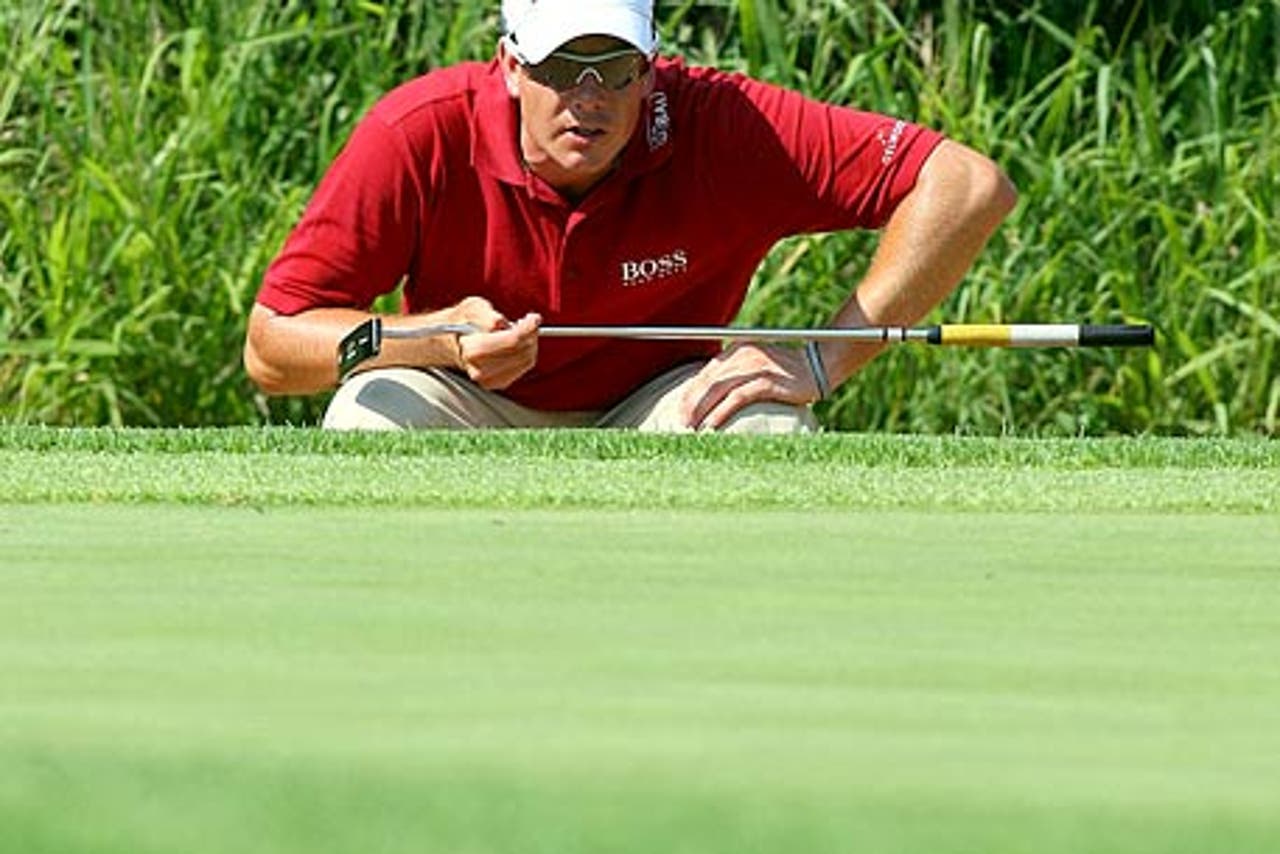 Look for Stenson to win his first major in 2016.

That's my 12, and I like the Americans' chances.
Bacon: You won't get a single peep out of me complaining about the wraparound season. I get for a lot of journalists who travel week to week with the Tour that the grind of no offseason is daunting, but as a guy who takes in most events in the comfort of his living room, I love it.
@shanebacon you are DLIII and have to choose today, all 12 guys to take to Hazeltine next year. Who are your 12?

— No Laying Up (@NoLayingUp) October 27, 2015
Emiliano Grillo, Smylie Kaufman, Justin Thomas . . . are you kidding me? How much fun is that to start a PGA Tour season, even if I've never been able to call it the 2016 season when it begins in '15?
I was up late on Saturday night watching the end of the CIMB Classic just like I was up early on Sunday watching the finish to the Turkish Airlines Open. I like watching live golf and applaud it happening at awkward hours like those two events. Plus, we are seeing future superstars winning a lot of these tournaments. That's the best part of the wraparound year.
Shane Bacon is a regular contributor to FOXSports.com's golf coverage. Follow him on Twitter at @shanebacon.
---
---