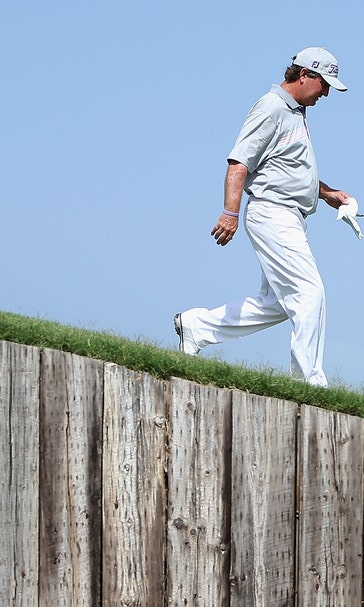 Sauers takes lead after 3rd round of U.S. Senior Open
July 12, 2014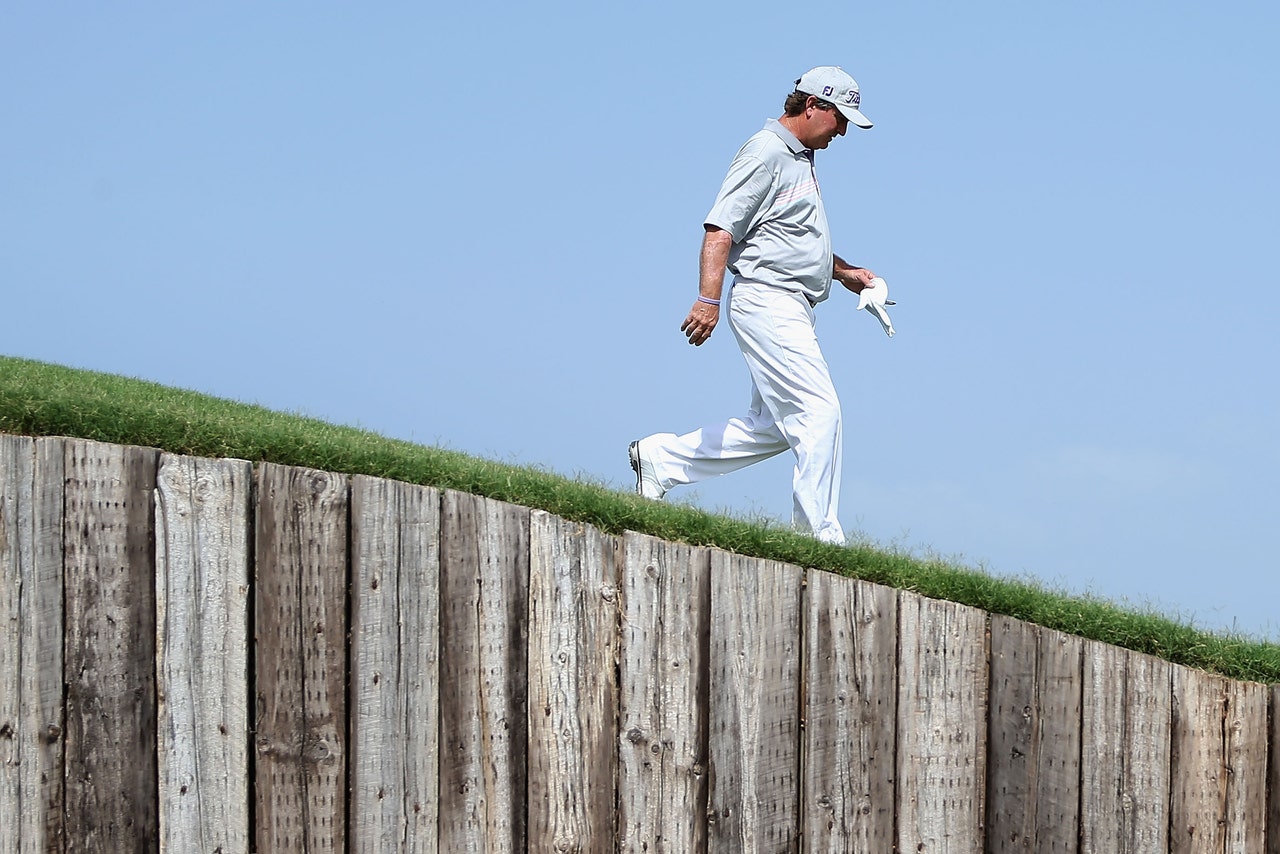 Several years ago, a rare skin disorder left Gene Sauers unsure if he would survive. Now he has a chance to win the U.S. Senior Open.
Sauers crept up on the field and shot a 3-under 68 on Saturday to take a three-stroke lead after three rounds at Oak Tree National. He moved to 7 under, passing front-runners Bernhard Langer, Scott Dunlap and Colin Montgomerie along the way.
The journey to this opportunity is what makes Sunday's final round extra special for the 51-year-old Sauers. He said a reaction to a wrongly prescribed medication caused Stevens-Johnson syndrome, a disorder that burned the skin on his arms and legs from the inside out.
While he was in the hospital for seven weeks recovering, he pictured his golf swing. He got out of the hospital in June 2011 and eventually returned to the course.
"The good Lord said I'm going to give you another chance," Sauers said. "Bogey doesn't matter that much anymore. That's when I learned to have a great time and tried to hit everything I was capable of doing, and it worked out today."
Langer, Dunlap and Montgomerie are tied for second at 4 under.
It looked as if Montgomerie might run away from the field early on in the third round. He opened with birdies on 1 and 3 to jump out to a four-shot lead over Langer, who by then had moved from third to second.
Langer remained steady and Montgomerie bogeyed Nos. 5 and 7. Heading into the back nine, Mongomerie's lead was just one shot.
Then Sauers got going. He had a 33 on the back nine, including birdies on Nos. 12, 16 and 18, to take control heading into the final round. It was an impressive run for someone who hasn't placed higher than 15th in a Champions Tour event this season.
"I've got some help back home," Sauers said. "Some friends and some teachers have been helping me a little bit. They've got me hitting the ball solid now. Building my confidence is mainly what they do. They know I still have it. You know, it's just -- go out there and do it. Try not to put too much pressure on myself and try to have fun."
Montgomerie shot a 3-over 74 after leading at the end of the first two days. He was 3 over on the back nine, but is confident he can regain some of his earlier touch.
"I will try to do what I did Thursday with a 65," he said. "If I can do it Thursday, I can do it Sunday. If I can hit it in the fairway, I can play to the strength of my game, which is the iron game."
Langer, who has three wins this season on the Champions Tour, was solid, but had several potential birdies just miss during his even-par 71.
"Sometimes they lip in, sometimes they lip out," he said. "It was frustrating. I played really good golf on the back nine, the last nine holes, had a lot of chances, lot of opportunities and I think I had four lip-outs or something and left one short on 18 and could have easily been three better but could have, should have, would have doesn't count in this game."
Langer isn't conceding yet.
"I played pretty solid golf for three days in a row and the putter was hot yesterday," he said. "Wasn't so hot today, but, you know, we'll see what happens tomorrow. We've still got 18 holes to go. It's a lot of golf left, and anything can happen."
Marco Dawson, who shot a 76 on Friday, rebounded with a 69 on Saturday. He left Friday disappointed and saying he was unsure how to play the course. On Saturday, he was 1 over through six, and then got on a torrid stretch that included birdies on Nos. 7, 8, 10, 12, 13 and 15 to move into a tie for the lead at 5 under.
Dawson bogeyed Nos. 16, 17 and 18 to fall to 2 under. He is tied for fifth with Jeff Sluman and Vijay Singh.
Dawson said he expects it to be tough to get good scores on Sunday because the course will continue to dry out in near 100-degree heat.
"Unless somebody just gets really hot with the putter and gets some good bounces, you know, the best score may be 4, 5 under tomorrow," he said.
---