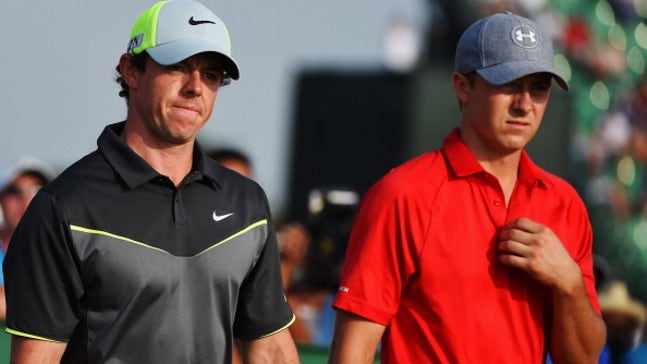 Rory McIlroy, Jordan Spieth both downplay notion of budding rivalry
Published
May. 6, 2015 4:38 p.m. EDT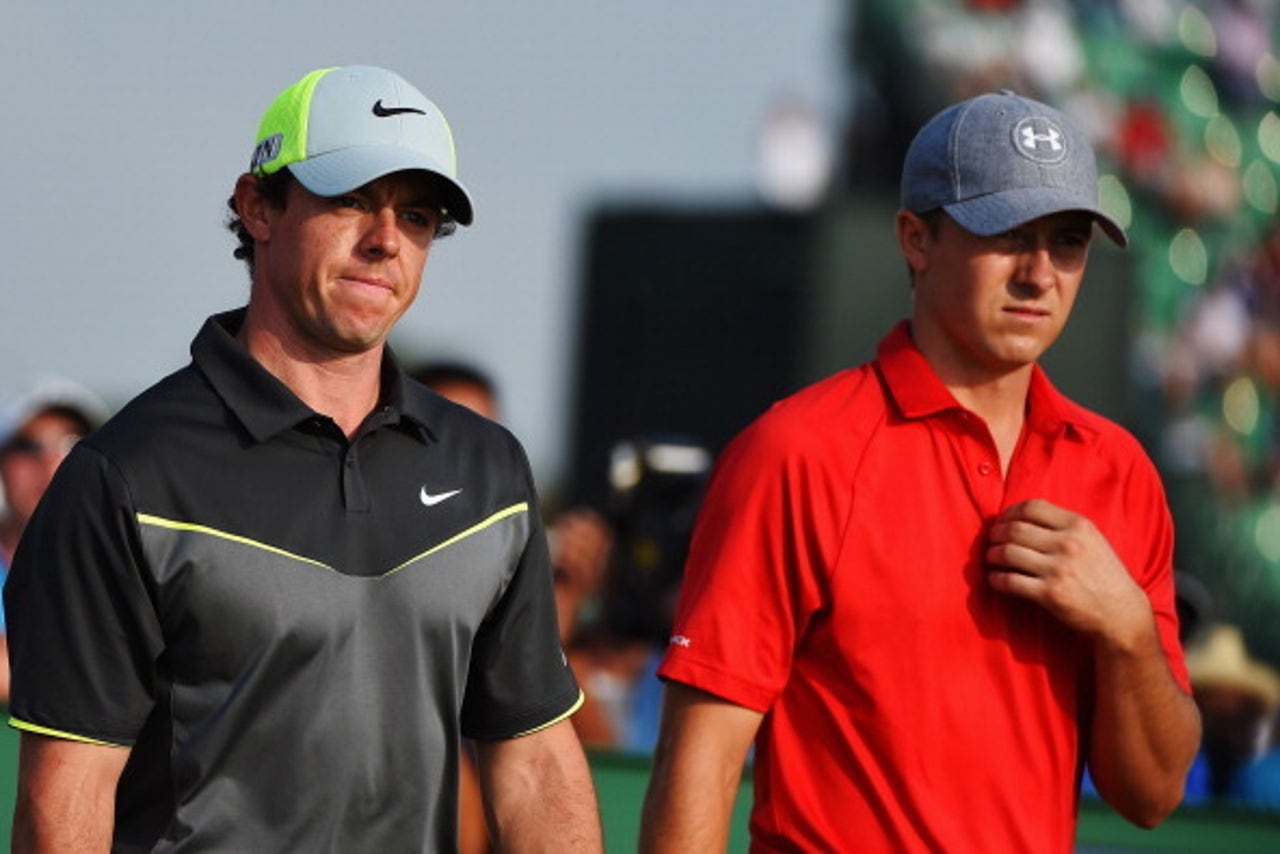 By Jason Rowan
In an absolute dream pairing, Rory McIlroy and Jordan Spieth will play the first two rounds together on Thursday and Friday at The Players Championship at TPC Sawgrass.
McIlroy, 26, of course is the reigning No. 1 golfer in the world. Spieth, 21, meanwhile, is coming off a career-making win at the Masters and currently sits second behind McIlroy in the Official World Golf Rankings. The pairing of the two — along with Jason Day (not a bad "third wheel," to say the least) — obviously has the media's tongues wagging. McIlroy was asked during a presser this week about the budding rivalry between the two young golfers. Let's just say McIlroy wouldn't bite.
But the press kept pressing and McIlroy continued to refuse to engage in such talk (as transcribed by SB Nation):
"Not really," he said about whether the media creating a one-on-one duel where there really isn't one yet got his juices flowing.

"The talk doesn't change much … like last year it was Rickie [Fowler], this year it's Jordan," McIlroy said with a shrug. "Might be someone else. Could have been Tiger.

"There's been four or five rivalries over the past year," McIlroy concluded, "so it doesn't really do anything for me."
Spieth, upon hearing that McIlroy also said the golf world was "inspired" by his winning exploits at the Masters, expressed gratitude for his "elder" statesman's kind words. But he also stopped short of endorsing the media-driven rivalry between the two golfers.
"I think it's still early, especially with what he just did," Spieth said, via the New York Daily News, before alluding to McIlroy's recent win at the Cadillac Match Play Championship. "What an incredible win and way to win when his back was against the wall on so many matches, to come through clutch and pull it out. That was awesome.
"I mean, he moved even further away from it really being what I would consider a budding rivalry right now," he continued. "I could certainly appreciate if I could get to where he's at, but right now I don't see myself there."
So there you have it. Despite everyone's best efforts, both McIlroy and Spieth aren't interested in any notion of a rivalry. But that does not mean there isn't one.
More from Sportress of Blogitude:
---