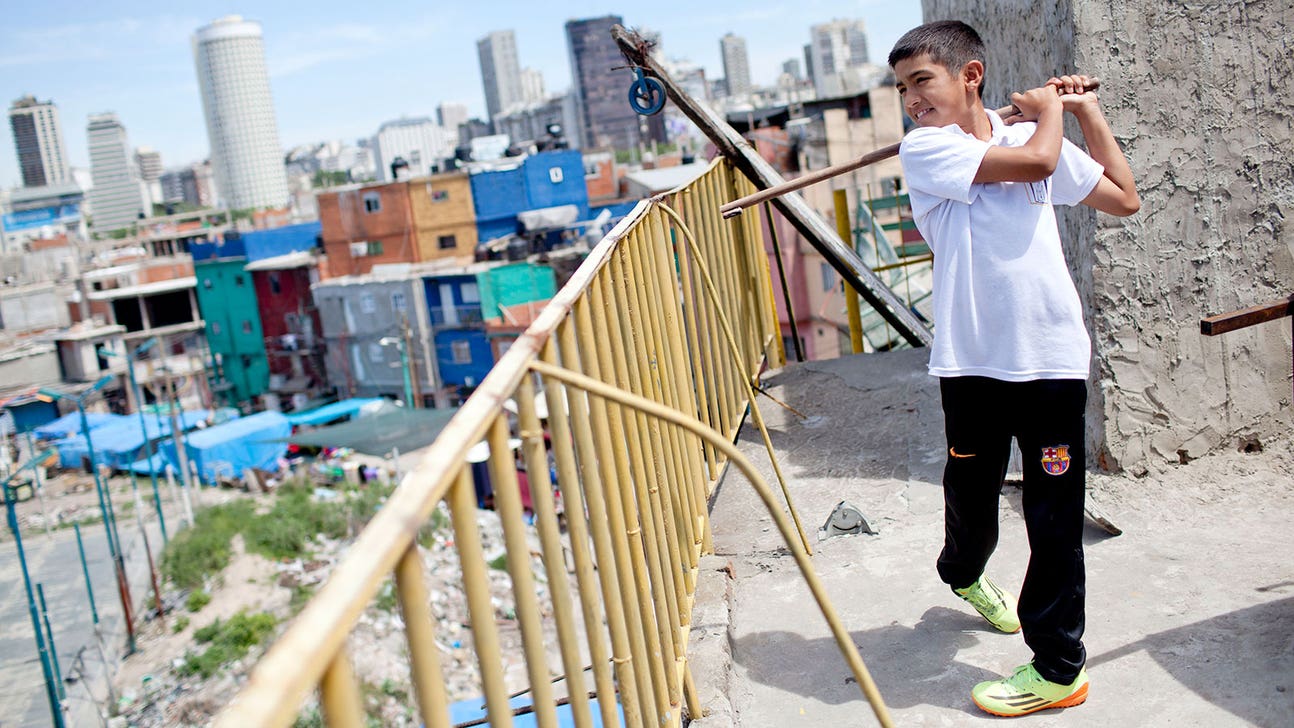 Prodigy from Buenos Aires shantytown to play with Angel Cabrera
Published
Oct. 22, 2014 8:51 p.m. ET

Dylan Reales started learning to play golf by swinging a broken broomstick at fruit and vegetables discarded at a temporary market in front of his house in one of the poorest neighborhoods in Buenos Aires.
Tomatoes, onions and even crushed cigarette packages were his first make-believe golf balls.
''I began hitting everything I came across on the street,'' he said.
He's only 11, but's he's progressed in giant steps in just a few years, establishing himself as a regular on the local junior golf circuit.
Dylan still lives in a shantytown known as Villa 31, where the game is unheard of and often confused with polo - another sport largely restricted to the wealthy in Argentina.
He draws attention when he pushes his three-wheeled golf cart through the tough neighborhood, where it's not unusual to see young men being handcuffed and taken away by police. Then he heads to the subway and a round at Campo de Golf de La Ciudad, where he often plays.
''The very first thing I would like to do with any money I get through playing golf is to get my family out of the shantytown,'' he said. ''More than anything else, that is what I want. It is my first goal.''
This week he is playing a pro-am event with Angel Cabrera, Argentina's top player. Cabrera has won two of golf's most important tournaments, the Masters and the U.S. Open.
Dylan says his idol is Rory McIlroy of Northern Ireland, the world's top-ranked player and winner of the U.S. Open, British Open and twice the PGA Championship.
He said watching McIlroy play on television drew him to the game.
''I really liked it,'' Dylan said. ''How they strike the ball, the landscape, the peace. Everything about it.''
---