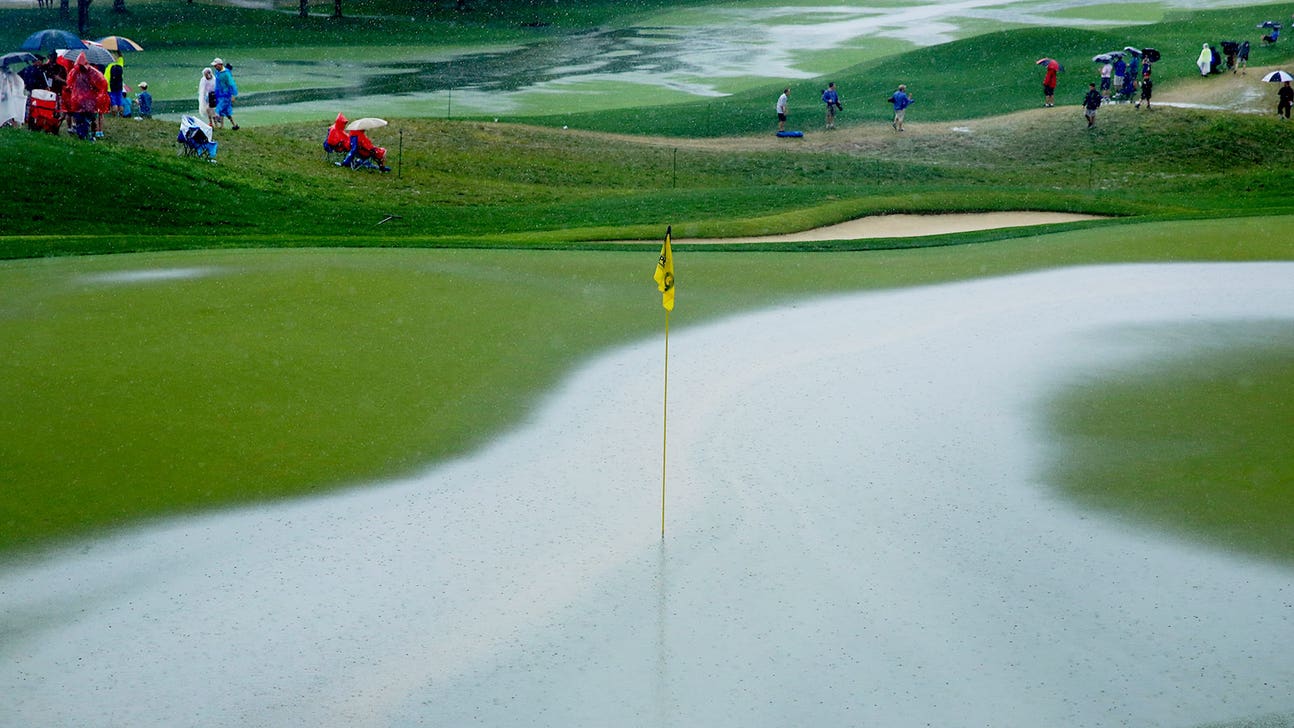 Players upset playing ball down at rain-soaked PGA Championship
Published
Aug. 10, 2014 6:49 p.m. ET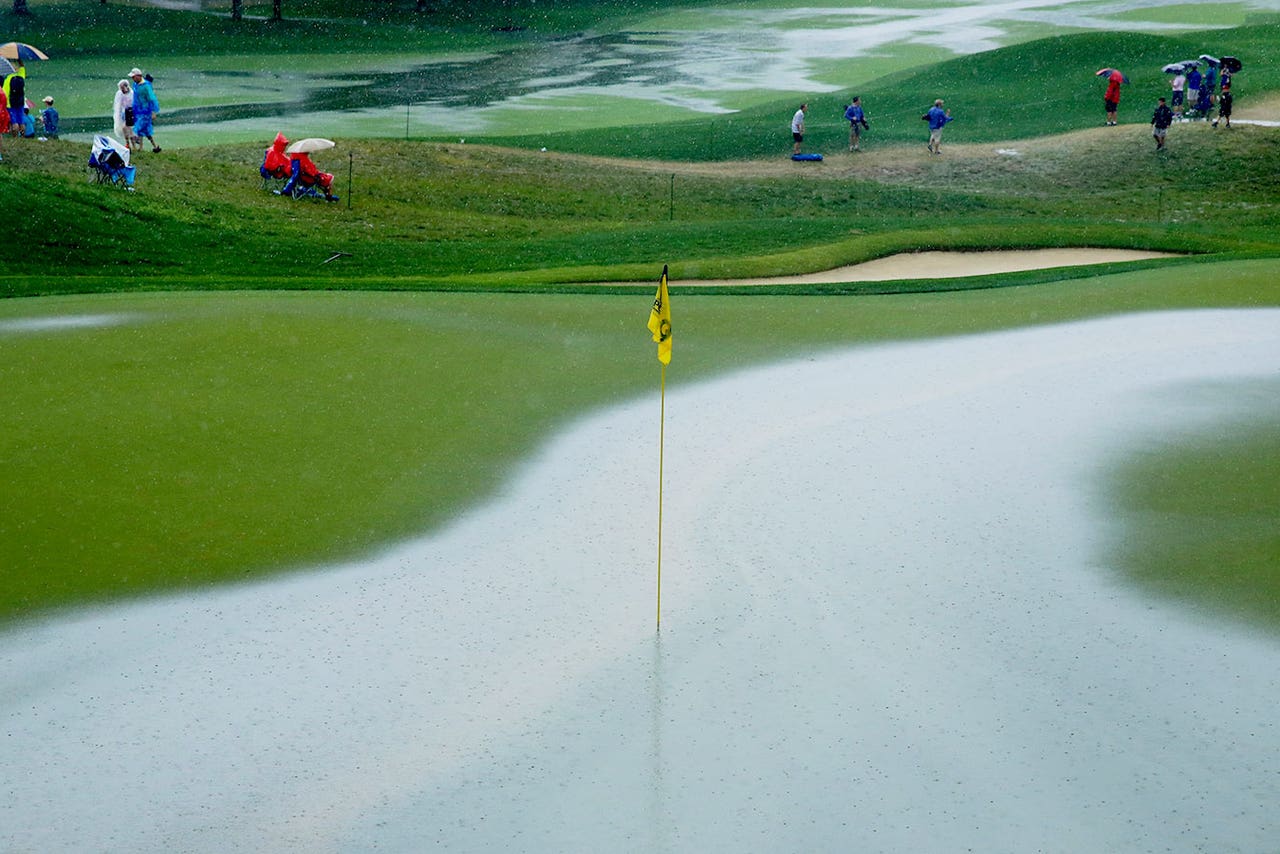 Heavy rain at PGA Championship brought another round of player complaints about not being allowed to lift, clean and place their golf balls in soggy conditions.
Play was halted for 1 hour, 51 minutes Sunday in the final round at Valhalla Golf Club after an inch of rain fell in about 45 minutes, creating temporary ponds and streams that had workers scrambling to squeegee water from fairways and greens. Showers also forced an hour-long delay Friday morning in the second round.
In both instances, tournament officials decided not to allow players to use preferred lies, except when a ball came to rest in standing water. That didn't sit well with some players, who struggled after play resumed.
''To me, it's fair out there if you can play the ball up,'' Graeme McDowell said. ''The ball is picking up mud. ... Common sense has to prevail at some point. ... If they played the ball up to me, didn't matter what they did, they made the right call. It was the wrong call to play the ball down, simple.''
McDowell had just bogeyed the 16th hole and was in the fairway on 17 before the stoppage. He said the deluge left ''casual water everywhere.''
McDowell went on to bogey the par 4 as well and finish the round with a 2-under-par 69 for a 1-under 283 total. He railed about the decision not to lift, clean and place, which hasn't ever been allowed in a major championship. Tiger Woods has often said that if he were in charge and allowed to change one rule in the game, that would be it.
Ian Poulter followed a 32 on the front nine with a 40 on the back, including a triple-bogey 7 on the par-4 12th hole.
''They told us to stay in place on the 12th,'' Poulter said, noting that the rain became heavier at that point, making the fairway barely visible. ''I had to have a canoe to get in. I mean, come on.''
Poulter's shot to the fairway was in standing water when play resumed, and he took relief with a drop in the semi-rough. The Englishman three-putted the hole and went on to finish the round at 1-over 72 and even par for the week.
What bothered Poulter most was the prolonged wait for the call to suspend play as the rain became heavier.
''You know what, it was laughable in the end,'' he added. ''`Hold position, hold position, hang on a second.' We can't even see anything apart from the water.''
Kentucky native Kenny Perry's only lament was the long wait.
''I struggled,'' Perry said, despite shooting 68 for his lowest round this week. ''I was playing nicely, and then when I had to sit down and wait an hour and come back, my game wasn't nearly as good. I fought it all around.''
---