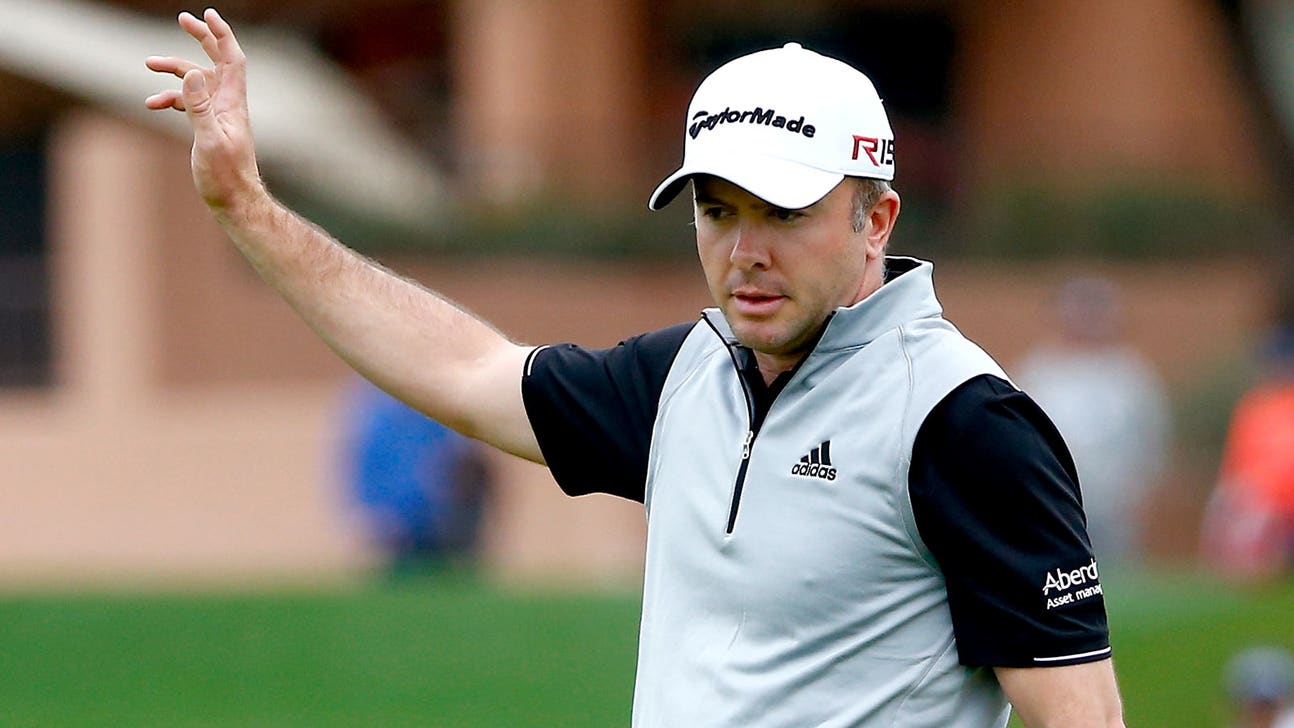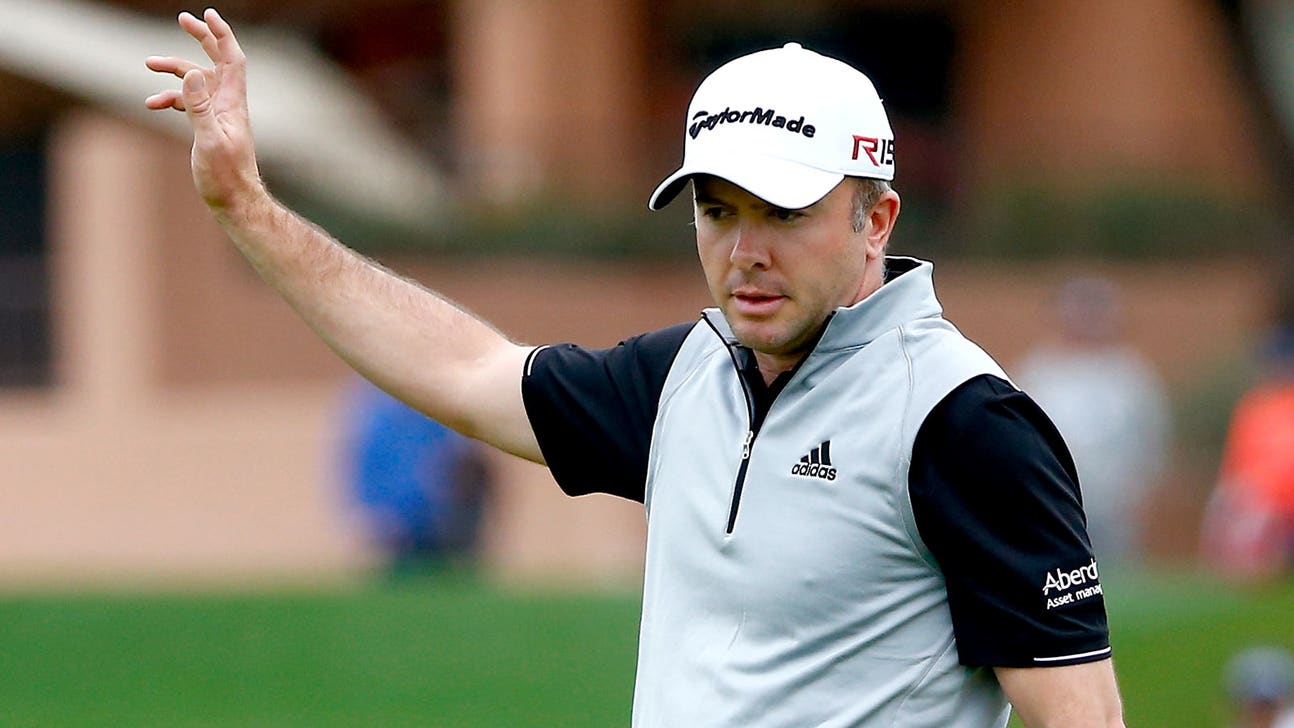 PGA Tour: Laird shoots 68, takes 3-shot lead at Phoenix Open
Published
Jan. 31, 2015 6:13 p.m. ET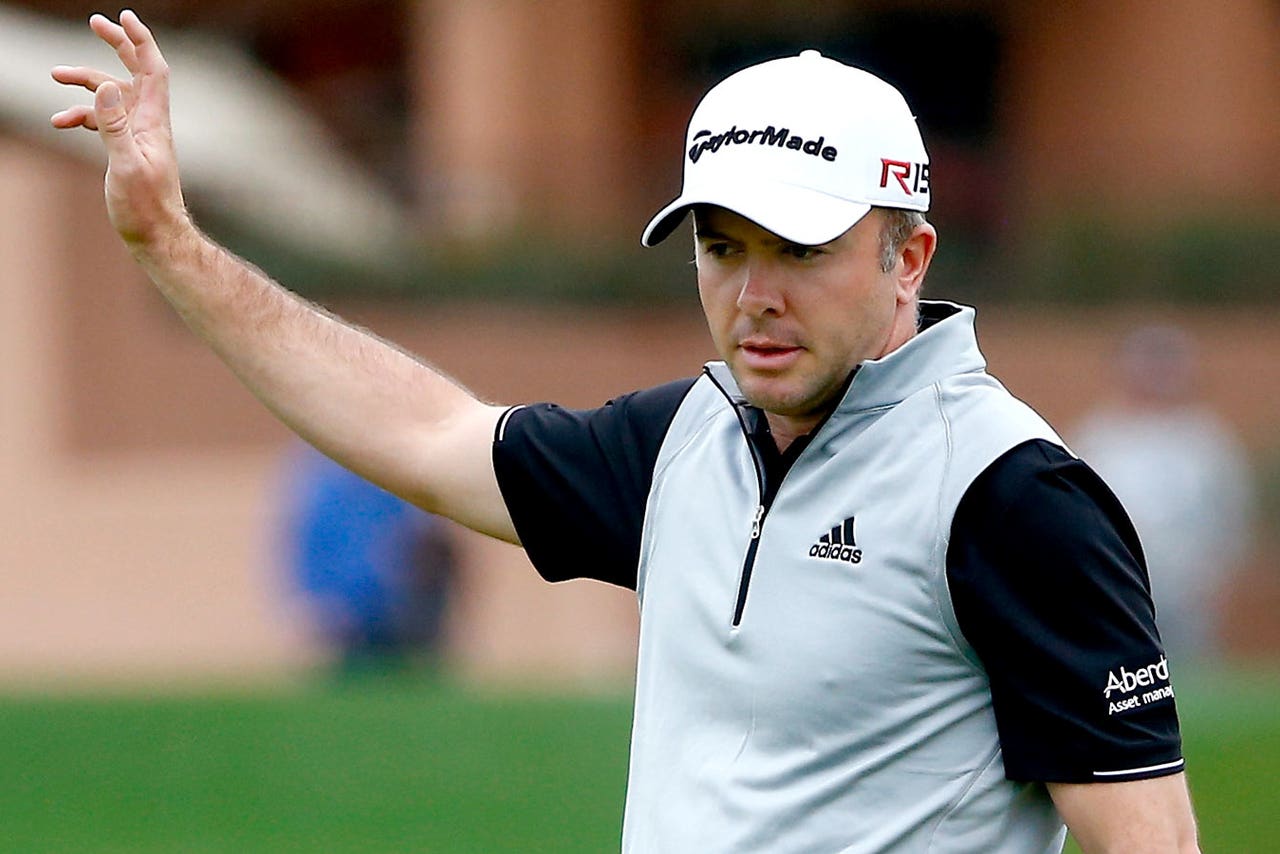 Martin Laird watched the ball disappear into the cup on the par-3 16th hole and put some elbow grease into his fist pump.
It certainly wasn't the most exciting moment on golf's most raucous hole. That belonged to Francesco Molinari, who made the first hole-in-one at the 16th on Saturday at the Phoenix Open since Tiger Woods in 1997.
But it was plenty important to Laird.
On the verge of dropping another shot and watching his lead dwindle, Laird followed that 10-foot par putt with a birdie on the 17th and another par save on the 18th to finish off a 3-under 68 and take a three-shot lead into the final round.
Next up is another round with a new pair from the next generation.
Laird, a 32-year-old Scot who has lived in Scottsdale the last 14 years, played in the final group Saturday with two 21-year-old rookies, Justin Thomas and Daniel Berger. Chasing him Sunday will by Hideki Matsuyama, the 22-year-old from Japan who is No. 18 in the world, and 24-year-old power hitter Brooks Koepka.
"This might just be the way it is," Laird said of the increasingly evident youth movement. "When they come out, they're ready to go. They don't need three or four years to get used to the tour life or used to the golf courses. I don't think they get intimidated at all anymore."
Laird was at 13-under 200 as he goes for his fourth PGA Tour victory.
Matsuyama, already with seven wins worldwide, birdied his last four holes to surge into contention with a 63. Koepka finally managed to find the fairways, made birdie on both par 5s on the back nine and shot 64. They were at 203 with Zach Johnson, who shot a 67.
Laird at least has a cushion, which might not have been the case without those key par putts, especially on the 16th.
He pulled his tee shot into the water on the par-5 15th and made bogey, which can feel like losing two shots. And then he stepped into the arena at the 16th, hit wedge at the flag from 133 yards and pulled it enough to go in a bunker. He blasted out to about 10 feet, though the putt had plenty of break.
"That was a big one," he said. `You don't want to make two bogeys in a row at two holes you're looking at maybe making birdies on."
He followed with a perfect pitch to 3 feet for birdie on the 17th, and finished his round with a 10-foot par save.
Molinari's ace wasn't for show. It carried him to a 64, and at 8-under 205, he was among 15 players still within five shots of the lead.
Perhaps the biggest surprise of that group was Jon Rahm of Spain, a junior at Arizona State playing this week on a sponsor's exemption. He got the gallery on his side early, especially by wearing a Sun Devils jersey when he teed off on the 16th, and shot 66. Rahm was at 9-under 204, along with Ryan Palmer (68) and Thomas, who had four birdies over his last six holes to salvage a 69.
"I'm not surprised, but I didn't expect it. Something between there," Rahm said.
Laird played in the final group with Thomas and Berger, two players who were still in high school three years ago. That's the way golf is shifting, players getting younger and more fearless. And that's what Laird faces again on Sunday.
Matsuyama, who won the Memorial last year, was the first rookie to win the Japan Golf Tour money list. He played bogey-free, and it was his birdie streak at the end of the round that put him into contention. The best one of all was his 50-degree wedge into the 16th and a salute from the crowd.
Koepka is the Floridian who went to the far corners of the world to chase his card, starting at the Challenge Tour on Europe and then winning the Turkish Open last year. He was 3 over on the par 5s this week, his first tournament in nearly two months, and made up some ground Saturday. Koepka hit the fairway on two par 5s on the back nine, setting up simple up-and-down birdies, and he made birdie on the 17th.
"It's just a little bit of rust, just not playing in two months," Koepka said. "Felt like today I was finally comfortable. Being out there the last two days, it was almost like I was trying to find the driver a little bit."
Even with an overcast sky and cool temperatures, TPC Scottsdale still had a big buzz. The hope was for a record attendance -- as it had been all week -- until Tiger Woods and Phil Mickelson both missed the cut. The attendance was 159,906, some 40,000 short of the record last year.
But it was loud enough, especially the final hour.
"It shouldn't be a struggle to get your adrenaline going," Laird said.
---