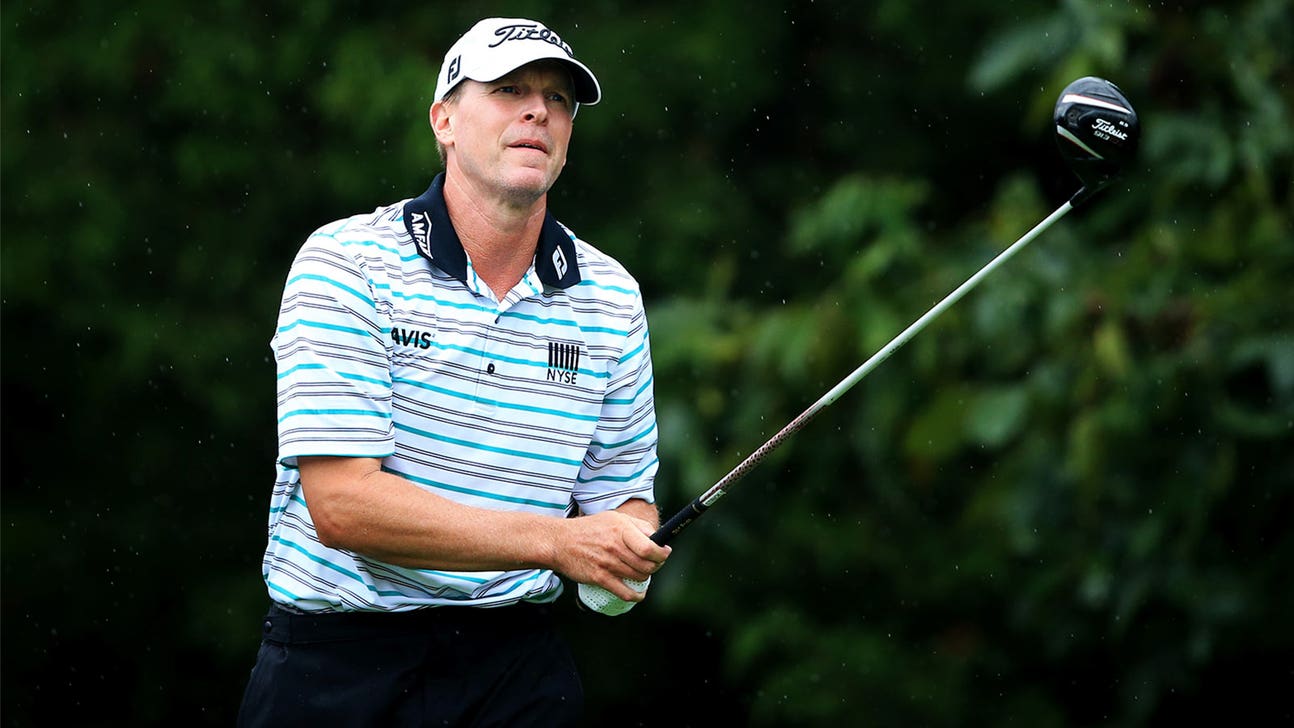 PGA Championship: Stricker still hasn't ruled out Ryder Cup
Published
Aug. 9, 2014 1:56 a.m. ET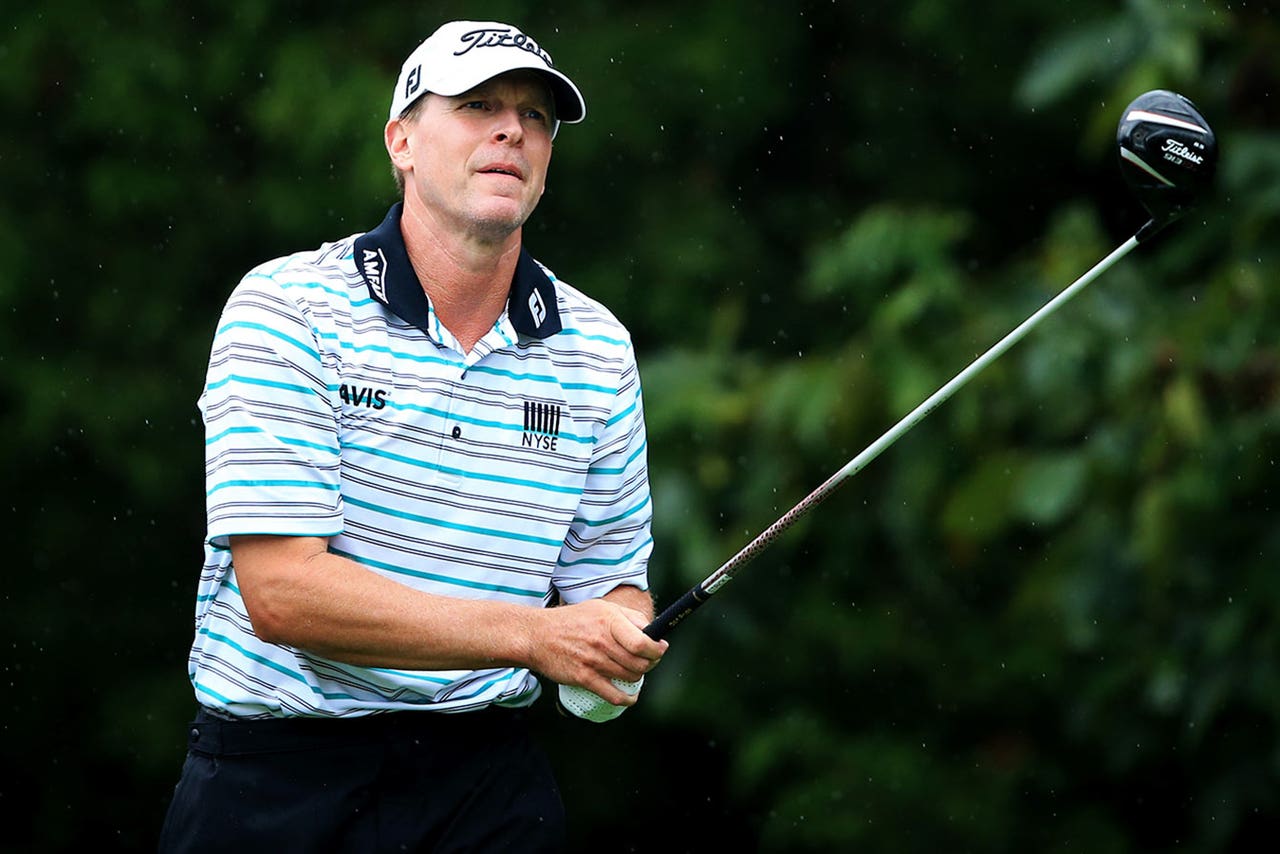 Steve Stricker is going to the Ryder Cup next month at Gleneagles. There's still an outside chance he'll have his golf clubs.
Stricker is having his worst season in more than 10 years, part of that due to a creaky 47-year-old body, mainly because of his part-time schedule. He is No. 38 in the Ryder Cup standings, so far removed that he agreed to be an assistant under U.S. captain Tom Watson.
But it's not over yet.
Stricker made four birdies on his front nine before having to settle for a 3-under 68. But it put him at 5-under 139, only four shots behind Rory McIlroy. If he were to finish alone in second place, he likely would make the team.
''I would have to do something very special,'' said Stricker, who has played on the last three American teams. ''And I'm obviously going to try to do the best I can this weekend. But it really hasn't crossed my mind as a player just because I haven't played that much. I haven't played all that well this year and I'm just trying to have a good tournament here this week - try to finish the year off on a positive note.''
Watson wasn't so quick to rule him out.
''Strick has got game. If he should win here, there would be no question that he would be on the team rather than a vice captain - no question,'' Watson said.
Watson said he hasn't ruled him out even if he doesn't qualify. There are two FedEx Cup playoff events before he makes his three captain's picks on Sept. 2.
''That's the magic date for me,'' Watson said. ''If he runs the tables and happens to win and things like that, I'd be a fool not to consider him.''
BIRTHDAY BOY: Kenny Perry achieved his goal. He gets to play golf Sunday in perhaps his final major, in his home state of Kentucky, on his 54th birthday.
Perry played two PGAs and a Ryder Cup at Valhalla. He was given a special invitation this year, and he easily made the cut with a 2-under 69 on Friday. Perry was in the middle of the pack at 1-under 212, eight shots out of the lead.
''I don't know if I'm in good position, but I made the cut and get to play on the weekend, which is a treat,'' Perry said. ''That's all I tried to do this week was to play well enough to get to the weekend.''
Perry figured the cut would be around even par, and he was thankful to finish on No. 9 in his second round. The par-5 18th is an easier hole - but not to Perry.
He made bogey on the 18th hole in regulation and in a playoff to lose the 1996 PGA Championship.
Perry won last week in Minnesota for his second Champions Tour victory of the year and seventh overall on the 50-and-over tour. He won 14 times on the PGA Tour.
SENIOR MOMENTS: Kenny Perry wasn't the only Champions Tour player to make the cut.
Colin Montgomerie will be playing golf - instead of doing broadcast work - at a major on the weekend for the first time since the 2010 British Open at St. Andrews. Montgomerie qualified by winning the Senior PGA Championship (he also won the U.S. Senior Open this year).
He had a 72 on Friday to make the cut with one shot to spare. The last time he played the weekend of a PGA Championship was in 2007 at Southern Hills.
The other player from the 50-and-over set was Vijay Singh, who was only six shots out of the lead after a 68.
GOING HOME: Tiger Woods was the biggest surprise to miss the cut. It was only his fourth weekend off at a major in 66 starts as a professional. This one was expected in some corners because of his back injury and the fact it was only his 11th round since March.
But there were some notable players joining him.
Jordan Spieth shot a 77 to miss the cut by five shots. It was his first missed cut of the year in a major. U.S. Open champion Martin Kaymer hit a shot out of the water and then into the water on the par-5 seventh for a double bogey. He missed it by one.
Far more damaging were Americans trying to make the Ryder Cup team.
Of the players from No. 11 through No. 19 in the standings, only Brendon Todd (No. 12) and Ryan Moore (No. 13) made the cut. The PGA Championship is the final qualifying event for the top nine players to make the team.
EARLY EXITS: Ben Crane withdrew Friday before teeing off because of back problems. It was the second straight tournament in which Crane withdrew because of his back, which has troubled him for much of his career.
Once the second round began, he had company.
Kiradech Aphibarnrat of Thailand was 5 over through eight holes when he withdrew because of a knee injury. Boo Weekley stopped after eight holes with a shoulder injury. He was 1 over for his round, and 10 over for his tournament.
Angel Cabrera also cited a shoulder injury when he withdrew. The two-time major champion, who opened with an 82, already was 4 over through 12 holes.
PLAYING IT AS IT LIES: The second round began in the rain, which fell so hard that play was halted for nearly an hour. Workers used squeegees to remove water from fairways and greens. It was a soggy mess. And the PGA of America never considered playing lift, clean and place.
Championship director Kerry Haigh can't recall the PGA Championship ever using preferred lies, and he didn't think it was necessary.
''We are playing the ball down,'' Haigh said. ''Once we start the round, we will not change. Really, there was no consideration to that. The fairways are good. And the Rules of Golf allow for relief if the ball is in casual water.''
There wasn't a loud chorus of complaints about the move. Most players expected it.
That doesn't mean they all agreed.
''Surprised,'' Henrik Stenson said. ''I've played a few of these before. That never seems to be the most favorable decision to play (ball) in hand. I definitely think we should have played the ball up today. I wouldn't be surprised if I'm the only one thinking that.''
Steve Stricker said if this had been a PGA Tour event, it would have been lift, clean and place. But it's not.
''I heard that no major has ever played the ball up. So that kind of makes their decision easy, and there's no sense getting bent out of shape about it,'' Stricker said. ''You know what you have to do and you know what the conditions are going to be like. So you just put your head down and plow forward.''
Perhaps a bigger concern was the delay. Players were told to stay in position, meaning they were on the golf course for nearly an hour before hitting the next shot.
---