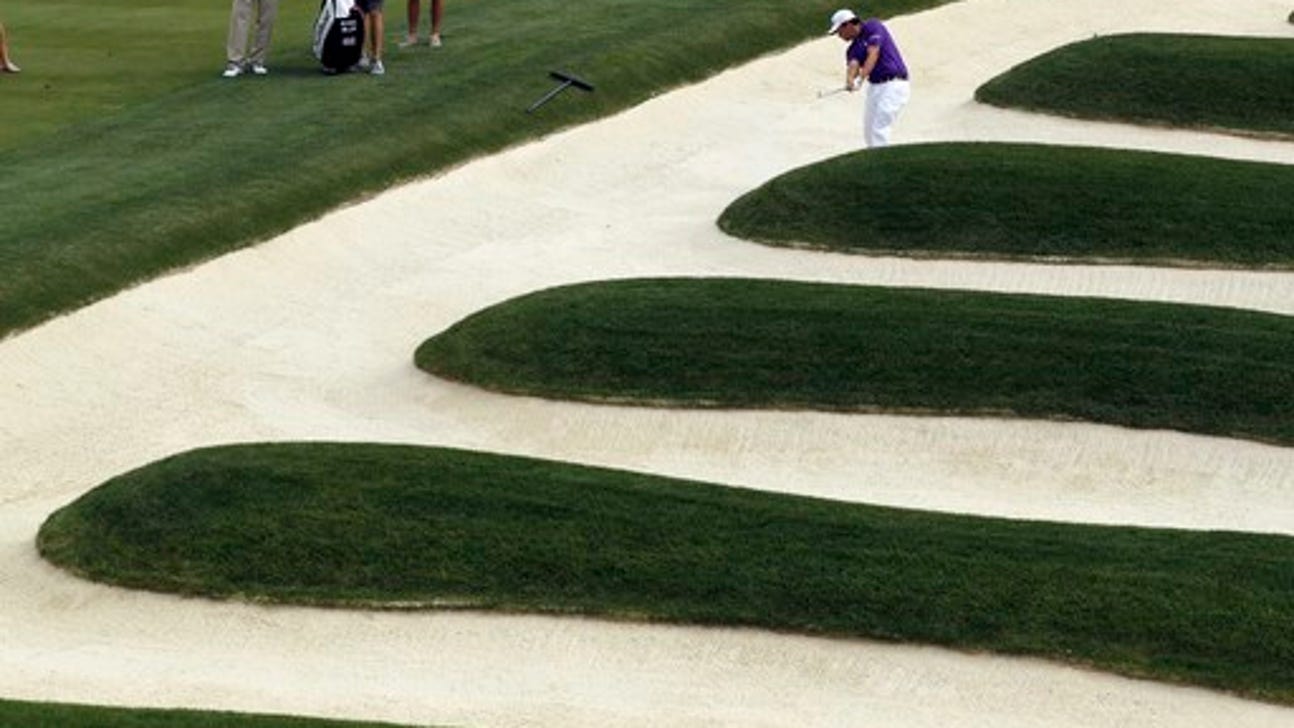 Oakmont among courses defined by major champions
Published
Jun. 16, 2016 5:00 a.m. ET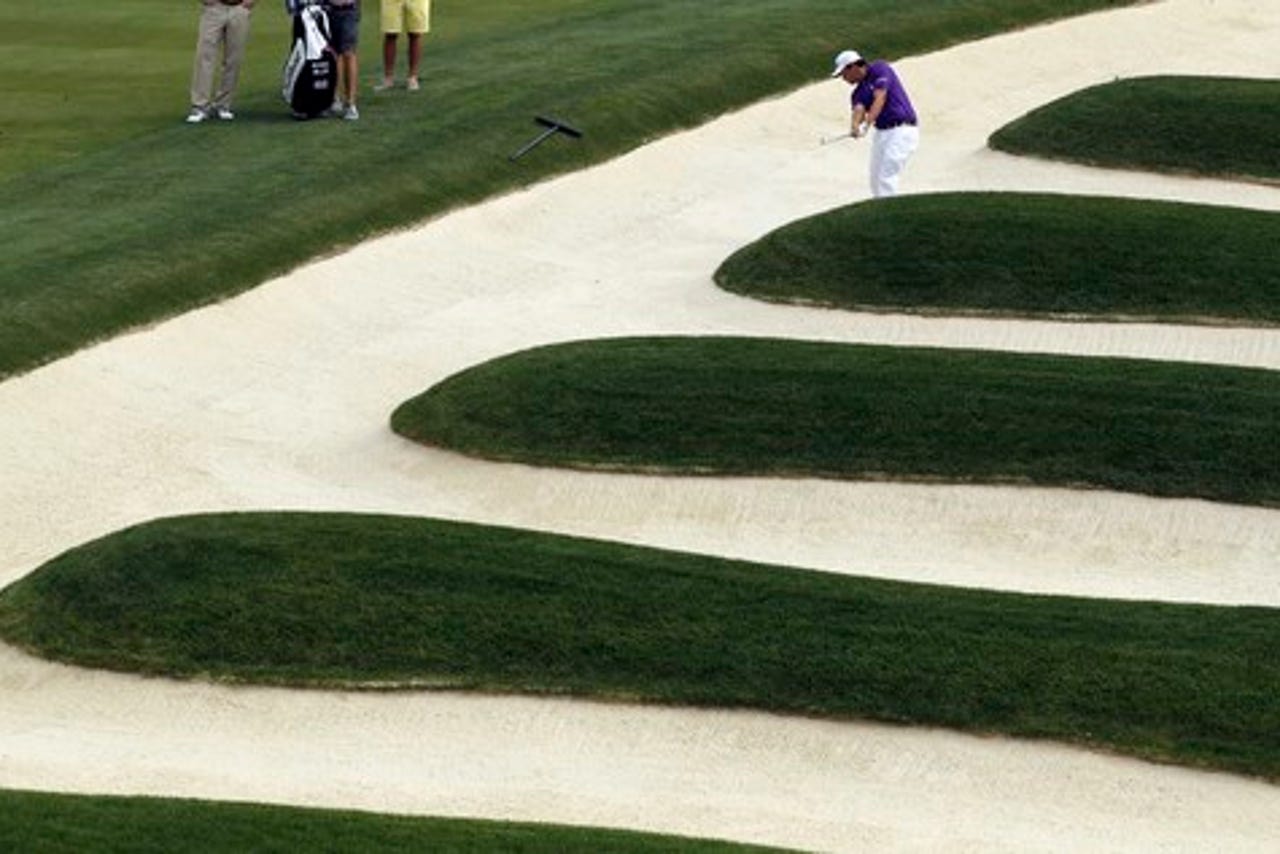 OAKMONT, Pa. (AP) One measure of a great golf course is the quality of its champions.
In the 11 professional majors that Oakmont hosted, the only one who stood out was Sam Parks Jr. at the 1935 U.S. Open. He was a club pro from nearby South Hills and never really did much else.
That's why it was such a big deal to the club when Angel Cabrera, who won his first major at Oakmont in the 2007 U.S. Open by one shot over Tiger Woods and Jim Furyk, added a green jacket from the Masters two years later.
''Great names win here,'' Oakmont golf director Bob Ford once said. ''We were hoping for Woods to win, and when Angel won it was like, `Who is this guy.' Now he's a Masters champion.''
So which courses have the greatest list of major champions? The Masters doesn't count because it's held at Augusta National every year. The British Open has a small rotation of links courses. So this list of the five courses that have produced the best list of winners is limited to the U.S. Open and PGA Championship:
5. WINGED FOOT
It helps that the first major champion Winged Foot produced was Bobby Jones, especially how he won it. Jones made a tricky 12-foot par putt on the final hole to get into a playoff. The next day he beat Al Espinoza by 23 shots over 36 holes. Two more Hall of Famers followed over the years with Billy Casper winning the 1959 U.S. Open, and Hale Irwin winning the first of his three U.S. Open titles in 1974 in what became known as the ''Massacre at Winged Foot.'' The lone PGA Championship was won by Davis Love III with a rainbow stretching across the 18th green. Fuzzy Zoeller beat Greg Norman in a playoff . Geoff Ogilvy won in 2006 after double bogeys on the 18th hole by Phil Mickelson and Colin Montgomerie.
---
4. SOUTHERN HILLS
The heat can be unbearable in Tulsa, Oklahoma, especially when a major is in the middle of summer. The list of champions is memorable. It starts with Tommy Bolt at the 1958 U.S. Open. It ends with Tiger Woods in the 2007 PGA Championship. In between, Southern Hills saw Hubert Green win a U.S. Open under a death threat in 1977. It witnessed Nick Price at the height of his greatness in winning the PGA Championship. The other champions: Dave Stockton, Raymond Floyd and Retief Goosen. Four of them are in the World Golf Hall of Fame, and Woods will join them. They have combined to win 28 majors.
---
3. OAKLAND HILLS
Ben Hogan gave Oakland Hills its moniker when he won the 1951 U.S. Open and mentioned later that he brought ''this monster to its knees.'' It also has a monster list of major champions, having hosted the U.S. Open and PGA Championship nine times. There have been a few one-time wonders, such as Cyril Walker and Steve Jones. It also has Hogan and Gary Player, two of the five players with the career Grand Slam. Padraig Harrington is the last major winner at Oakland Hills, picking up his second straight major of the year in 2008 at the PGA Championship. The others: Ralph Guldahl, David Graham and Andy North. The nine winners have combined to win 30 majors.
---
2. PEBBLE BEACH
Pebble Beach didn't hold its first major until 1972, but its list of champions is nearly as spectacular as the scenery on the Monterey Peninsula. The first five major champions at Pebble Beach are all in the Hall of Fame or headed there - Jack Nicklaus, Lanny Wadkins, Tom Watson, Tom Kite and Tiger Woods. The last winner was Graeme McDowell in 2010, who went on to win the decisive match in the Ryder Cup that year. Wadkins won the lone PGA Championship at Pebble Beach in the first sudden-death playoff. Nicklaus hit a 1-iron off the pin on the 17th when he won the 1972 U.S. Open. Watson chipped in from behind the 17th green when he denied Nicklaus a fifth U.S. Open in 1982. And Woods? Only the greatest performance in U.S. Open history in 2000 when he won by 15 shots.
---
1. OAKMONT
The course reputed to be the toughest course in America has a list of champions that can't be beat. Of the 11 majors - eight U.S. Opens, three PGAs - eight players already are in the Hall of Fame: Gene Sarazen, Tommy Armour, Sam Snead, Ben Hogan, Jack Nicklaus , Johnny Miller, Larry Nelson and Ernie Els. Its winners have combined to collect 57 majors. Only two Oakmont champions never won another major - Sam Parks Jr., the club pro whose knowledge of Oakmont carried him to victory; and John Mahaffey, who staged the greatest comeback in PGA Championship history when he rallied from seven back and beat Tom Watson and Jerry Pate in a playoff.
---