PGA Tour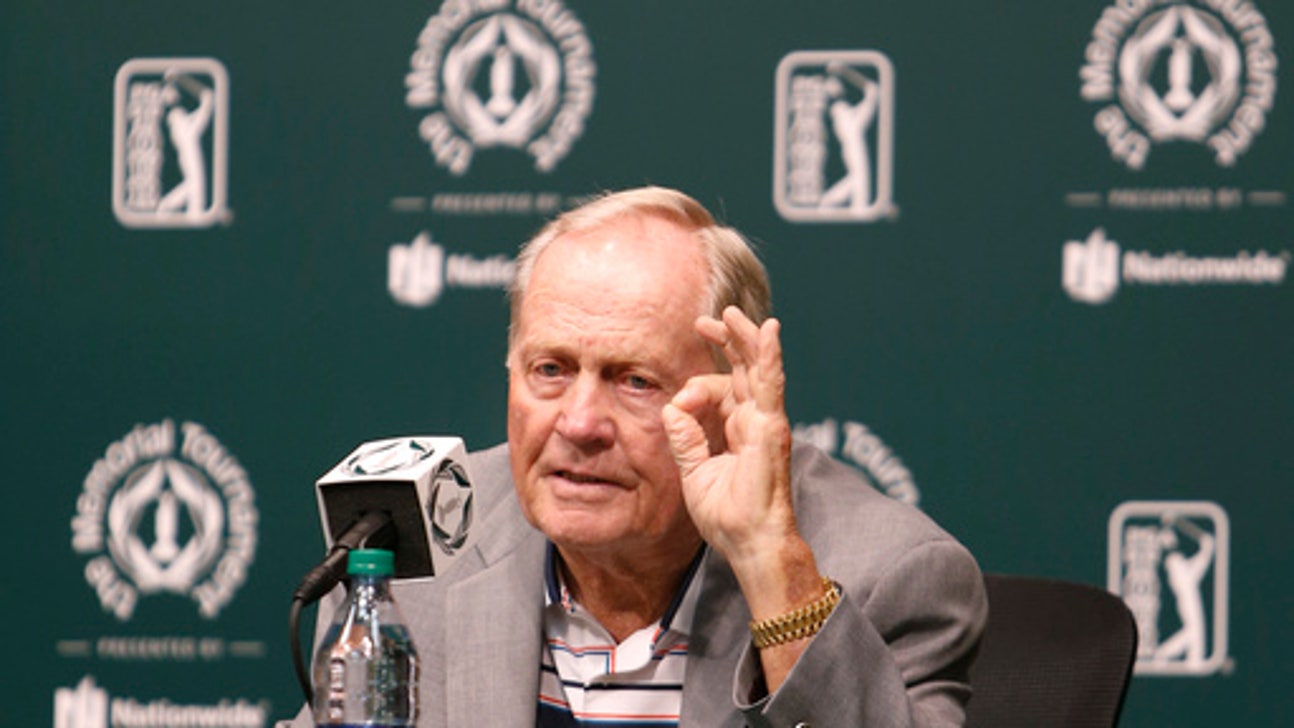 PGA Tour
Nicklaus laments how easy it is for players to withdraw
Updated
Mar. 4, 2020 12:59 p.m. ET

DUBLIN, Ohio (AP) Rory McIlroy isn't playing the Memorial to make sure a rib injury is fully healed before the U.S. Open. Justin Rose cited a sore back in pulling out of the tournament where he earned his first PGA Tour victory. Paul Casey was another withdrawal because of a foot injury that has plagued him before.
Jack Nicklaus said McIlroy texted him to explain what was going on.
But a question about McIlroy led Nicklaus to lament how easy it is for players to withdraw from tournaments, especially as he considered his era with Arnold Palmer and Gary Player.
He said he shared his concerns with PGA Tour Commissioner Jay Monahan.
''You think I had any injuries when I played? Do you think Arnold had any injuries when he played? Do you think Gary had any injuries when he played? How many tournaments do you think that we entered that we withdrew from during the course of our career?'' Nicklaus said.
He put his forefinger to his thumb to signal zero.
''Never entered if I wasn't going to play,'' Nicklaus said.
He attributed some of it to money and said he understood withdrawals because ''it's pretty much the norm today.''
''Would they withdraw back 30 years ago? Probably not, because that wasn't the norm,'' Nicklaus said. ''We played through it. We had a ton of injuries and I played through it. But that's sort of the norm today. And the guys ... I made my own decisions. I didn't have an entourage. I didn't have a fitness trainer. I didn't have a nutritionist, whatever you all have, somebody to cut my toenails in the morning. I didn't have any of that. I did that myself.
''I think that entourage helps make that decision for the player, telling them, `We think physically this is probably not right for you to play.' And that's what their job is,'' Nicklaus said.
He said it was annoying for spectators and tournament officials when someone withdraws. As for McIlroy, Nicklaus said the four-time major champion explained his rib injury and Nicklaus said he could sympathize with that.
''The U.S. Open is a big thing in his career,'' he said. ''And I sort of thought the Memorial Tournament was, too. And he supported us. He'll come to play every year he can.''
---
LEFTY'S PLAN: Phil Mickelson usually spends two full days preparing for the U.S. Open before championship week, going to the course ahead of time to chart every shot, especially around the greens. This year, he's trying a different approach.
He won't see Erin Hills until Monday of the U.S. Open (provided he doesn't miss the cut the week before).
''Very likely not,'' Mickelson said last week. ''I'm taking a whole different approach to Erin Hills, and that is, I'm not going to do anything.''
Rather than overthink his approach, Mickelson said he would rather work on his game and try to be as sharp as possible.
Mickelson, who turns 47 on Friday of the U.S. Open (June 16), will have played three straight weeks ahead of the U.S. Open, which is rare for him. Then again, not spending exhausting practice rounds at Erin Hills will allow him to conserve some energy.
Mickelson is a six-time runner-up at the U.S. Open, which stings even more because it's the one major that has kept him from the career Grand Slam. He hasn't won since his British Open title at Muirfield in 2013, though he has finished runner-up in at least one major every year since then.
Even as he played Colonial for the first time since 2010, where he tied for 29th, he was not occupied with Erin Hills.
''That's a month away. It's not really on my mind right now,'' he said. ''I feel like I need to get my game sharp. I've been playing what I feel is at a level much higher than the results have been bearing, and I need to start getting the results without forcing the issue. So that's what is on my mind right now, not a tournament a month from now.''
---
HOLDING A GRUDGE: Dustin Johnson grew up playing junior golf in South Carolina with Kevin Kisner, and they remain close. But there was one moment at a junior event that Johnson apparently had a hard time getting over.
He had a one-shot lead on the final hole, a par 5, and Kisner was in trouble in the trees. Johnson laid up in perfect position.
''I skulled it out of the trees, hit the mound, goes up over the hill, hits the flag doing 100 mph and it goes in,'' Kisner said. ''He proceeds to three-putt. And DJ has never let me live it down.''
Johnson told the story a few weeks ago at the Wells Fargo Championship. He still remembers.
And Kisner knows he still remembers.
They were paired in the final round of the FedEx St. Jude Classic five years ago.
''He won and said, `I got you back,''' Kisner said with a laugh.
---
UIHLEIN'S QUEST: Former U.S. Amateur champion Peter Uihlein, finally feeling healthy after surgery on his left wrist last year, tied for 23rd in the Houston Open and was home in south Florida that night.
''I'm never home on a Sunday night unless I'm leaving the tournament after Friday,'' Uihlein said.
That's because Uihlein has been playing the European Tour for the last four years. Last year was the most difficult with an injury to his left wrist that eventually required surgery. He was out for more than three months, came back for a match play event in Scotland, sat out another six weeks, missed two cuts and then decided to give it full healing by sitting out 10 more weeks.
Uihlein has not missed a cut this year. He played the Puerto Rico Open and tied for fifth, which got him into the Houston Open.
And now he's at the Memorial after a rare request for a sponsor's exemption. Uihlein already has the equivalent of 91 FedEx Cup points. He's not too far away from at least securing a spot in the Web.com Tour Finals, where the top 25 on a money list from four tournaments earn a PGA Tour card.
He also has an exemption next week at the FedEx St. Jude Classic, and possibly another down the road.
If all goes well, he might wind up with a PGA Tour card - and a lot more trips home on Sunday night.
---
DIVOTS: Chan Kim, who grew up in Hawaii and played at Arizona State, had the best week of his life. He earned a spot in his first U.S. Open in a sectional qualifier in Japan, then won his first professional event at the Mizuno Open on the Japan Golf Tour to earn a spot in the British Open. ... ANA Inspiration winner So Yeon Ryu dropped to No. 3, but she will have a fourth chance to get to No. 1 at the ShopRite Classic because Lydia Ko and Ariya Jutanugarn are not playing. ... The last three winners of the Memorial - William McGirt, David Lingmerth and Hideki Matsuyama - earned their first PGA Tour title at Muirfield Village. ... Sam Torrance has been awarded honorary life membership on the European Tour. Torrance won 21 times and played 706 tournaments, which remains a European Tour record. He also was the winning Ryder Cup captain in 2002 at The Belfry.
---
STAT OF THE WEEK: Jon Rahm became the fifth player to reach the top 10 (No. 9) in the world ranking before turning 23. The others were Sergio Garcia, McIlroy, Jordan Spieth and Tiger Woods.
---
FINAL WORD: ''That's a common talk on this tour, what is hurting today and what was hurting last week.'' - Bernhard Langer, who won the Senior PGA Championship at age 59 for his record ninth major on the 50-and-older circuit.
---
---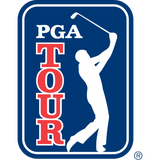 Get more from PGA Tour
Follow your favorites to get information about games, news and more
---