New details emerge in resignation of SMU golf coach
Published
Aug. 12, 2014 7:50 a.m. ET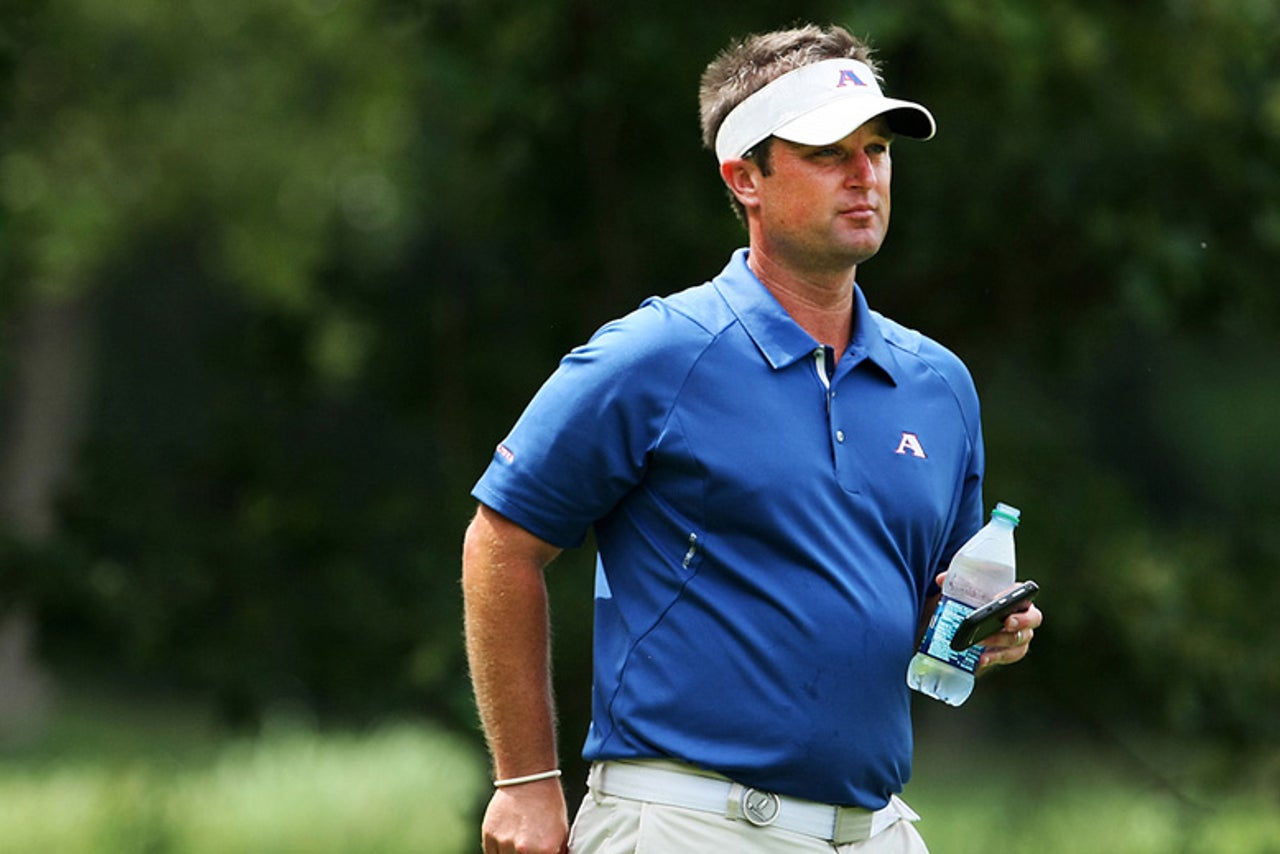 SMU men's coach Josh Gregory resigned under pressure Friday in the wake of reputed rules violations, Golfweek has learned.
"Today is the saddest day in my professional career," Gregory said Aug. 8, without disclosing why he resigned from his alma mater. "I am so proud of what we accomplished in these three years. These kids believed in me and my vision for SMU golf, and I can't thank them enough."
Among the alleged violations were impermissible text messages sent to recruits, in violation of NCAA rules.
In an emailed response to Golfweek, Brad Sutton, SMU's senior associate athletic director for public relations and marketing, declined to elaborate on Gregory's resignation or whether an investigation had been launched.
Bryson Dechambeau, SMU's top returning golfer, said Gregory had texted him to say that he had resigned.
"He said that there were some recruiting violations that had happened," said Dechambeau, who mentioned the texts. The revelation happened prior to Friday's sudden departure.
Gregory led Augusta State to consecutive national championships, in 2010 and '11, before returning to SMU in summer 2011 with a contract that reportedly was near the top of college golf's pay scale, at about $200,000 annually for five years.
In his third season at the Dallas school, Gregory guided the Mustangs to an NCAA Championship appearance for the first time since 2005. SMU lost in the quarterfinal match to eventual champion Alabama at Prairie Dunes, giving the Mustangs their second-best national finish in program history.
Assistant coach Jason Enloe, who played golf at SMU with Gregory before a 14-year professional career, will fill the vacancy, the school announced.
SMU's top two recruits for 2015 —€" Austin Connelly of Irving, Texas, and Gordon Neale of Dove Canyon, Calif. — told Golfweek that they are reconsidering their commitments.
"I spoke with coach Enloe and told him that I'm going to re-evaluate my options," said Connelly, currently Golfweek's top-ranked player in the Class of 2015.
Said Neale: "I was thinking of exploring other options. ... but i still don't know what's going to happen."
SMU, which finished the season at No. 26 in the Golfweek/Sagarin College Rankings, won the inaugural American Athletic Conference Championship.
"If anything this is going to make our team stronger," said Dechambeau, who tied for ninth in the NCAA Championship and finished the spring at No. 11 in the Golfweek/Sagarins. "We are going to come closer because of it."
More from Golfweek:
• Gregory resigns men's head golf coach post at SMU
• Ga. Tech's Schneiderjans among notables struggling at U.S. Am
• Bama, LSU rivals from same Ala. club unite for honorary dinner
---