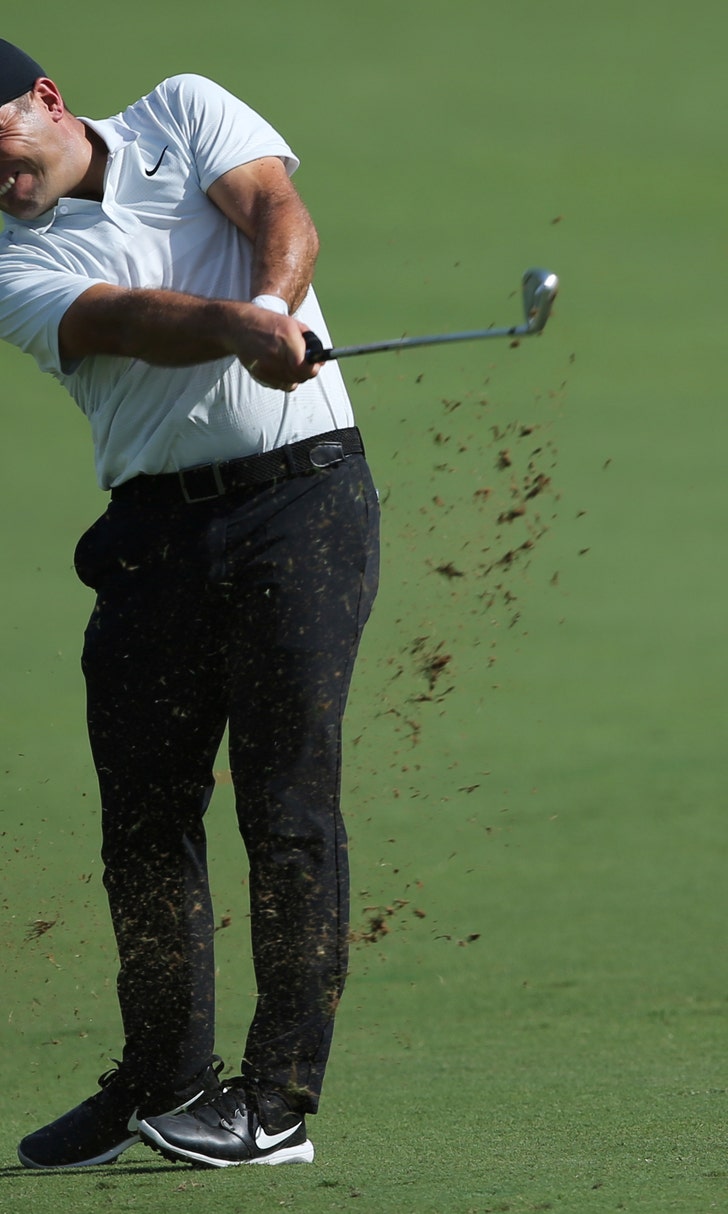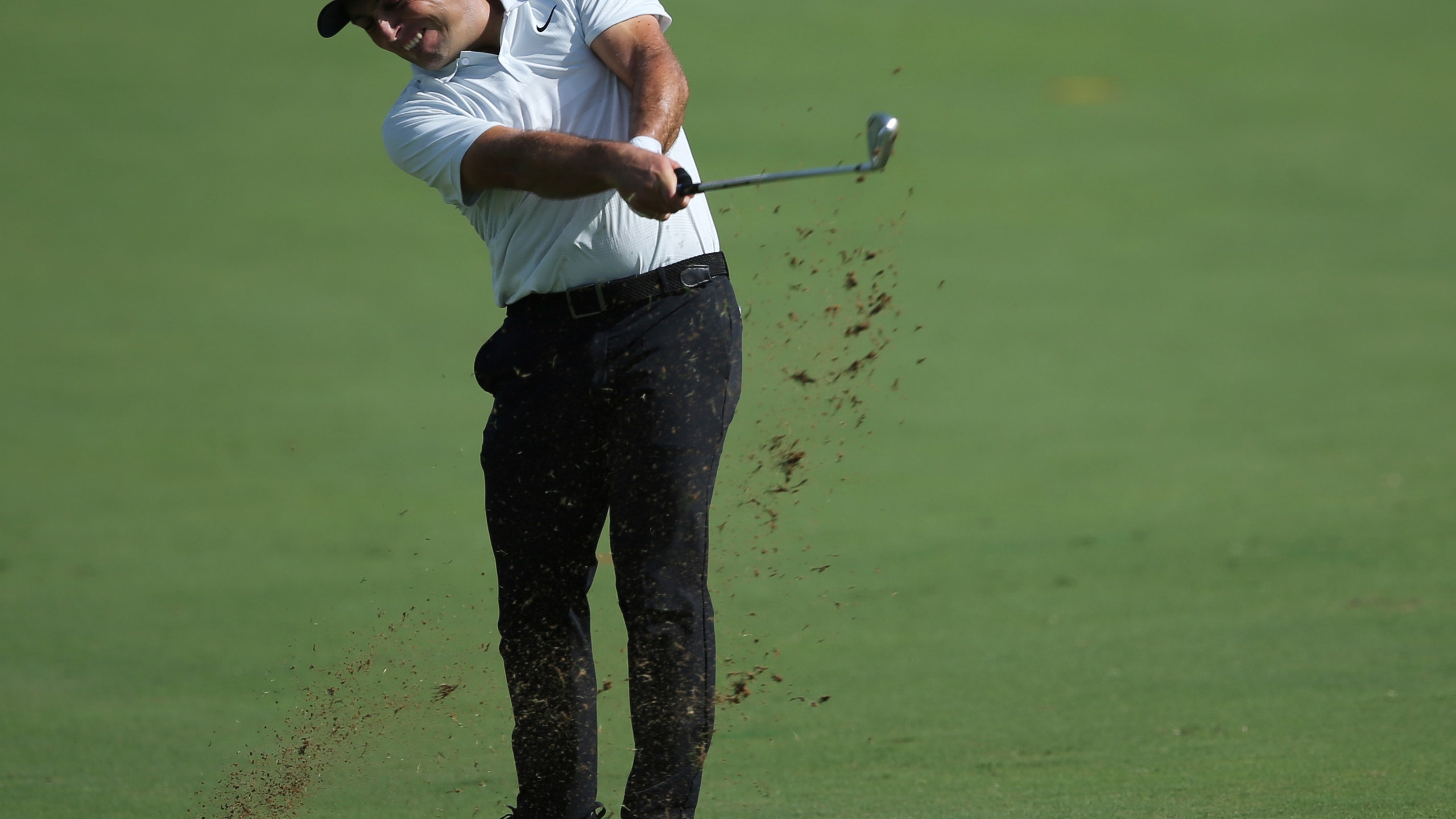 Molinari 1 shot ahead of Fleetwood in race for European No 1
November 15, 2018
DUBAI, United Arab Emirates (AP) — Francesco Molinari missed two par putts from less than two feet in his opening round of the World Tour Championship on Thursday to give Tommy Fleetwood a sliver of a chance of keeping the European Tour season title.
Molinari was cruising at one stage, having reached 6-under par after 14 holes, but three-putted the 15th and 18th holes to finish on 4-under 68 at Jumeirah Golf Estates.
Fleetwood, his only remaining rival in the Race to Dubai, completed his bogey-free round with a wonderful 25-foot birdie putt from off the green on the par-5 18th, and finished just one shot behind Molinari at 69.
English golfer Jordan Smith was 6 under over his last six holes, and Spain's Adrian Otaegui was bogey-free with six birdies to share the tournament lead at 6-under 66.
The resurgent 2016 Masters champion Danny Willett and defending champion Jon Rahm were tied for third place after 5-under 67s.
Rory McIlroy, the three-time European No. 1 in the last six years, started with a 3-under 69, tied for 10th place alongside Fleetwood and Masters champion Patrick Reed.
Molinari, the British Open titleholder, became only the third player to feature in all 10 World Tour Championships.
Only Fleetwood can deny Molinari, his closest friend on the tour, from becoming the first European No. 1 from Italy. Fleetwood will have to win the tournament and hope his partner from the Ryder Cup finishes outside a two-way tie for fifth place.
Molinari was without a bogey in his first 14 holes and caught up with the leaders in the clubhouse before his wobbly finish.
"It was a good day. Especially not having played my best," Molinari said. "There were a few too many wayward tee shots probably, but I fought hard. The putting was fantastic for the first 14 holes, so I can improve on a few things."
Fleetwood said he was happy with his score, especially as he did not hit the ball great on the back nine.
"As long as our head is above water, we will be happy and keep going," Fleetwood said. "You can play great and not shoot 3 under. So having struggled on the back nine and done it, that's really, really good."
Lee Westwood, winner last week of the Nedbank Challenge, started with a 2-under 70 and was tied for 22nd.
---
---