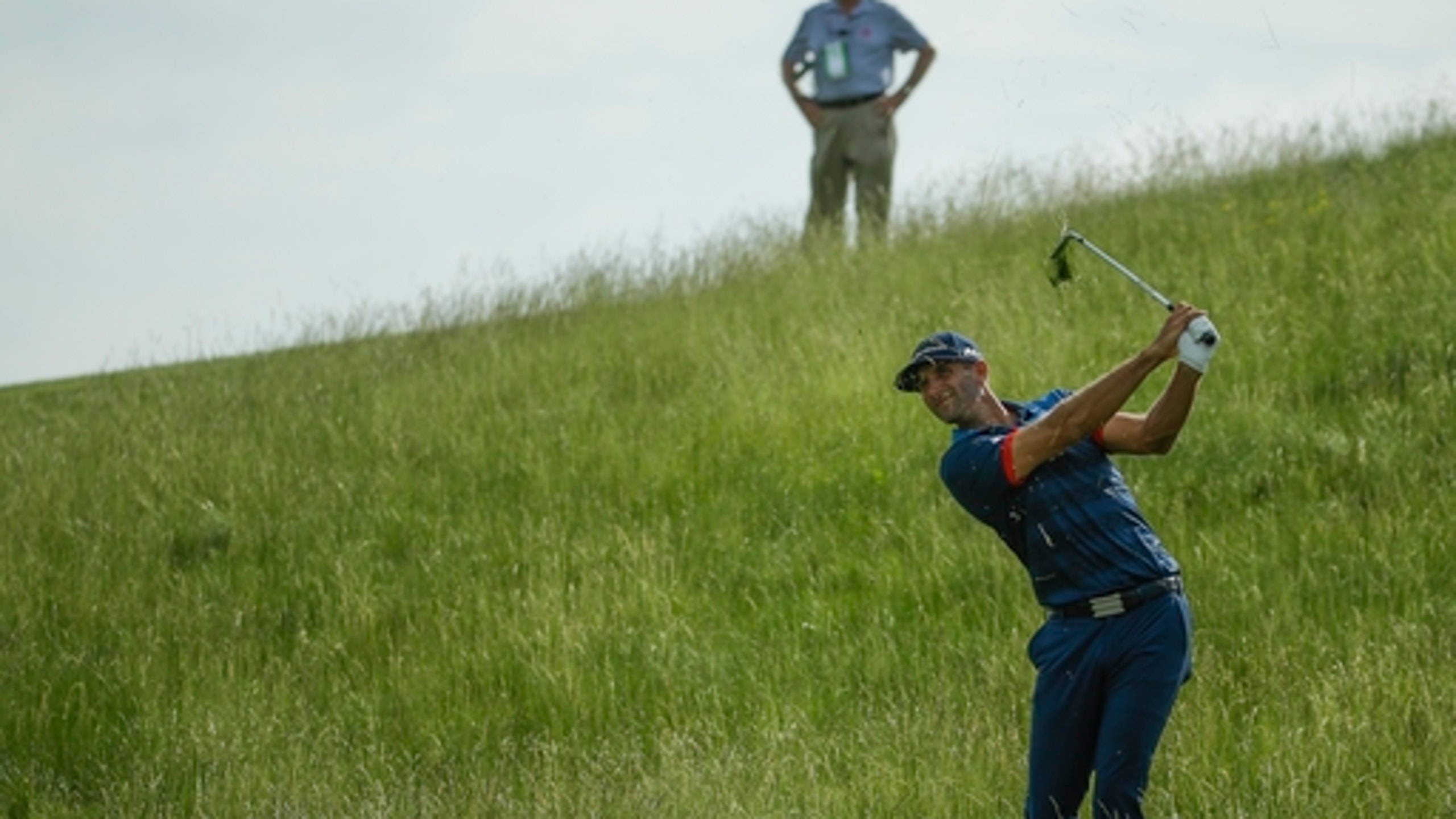 McIlroy hits it all over the place at US Open
BY AP • June 16, 2017
ERIN, Wis. (AP) Rory McIlroy sprayed the ball all over the place. Casting aside his own advice, he decided to stay for another day at the U.S. Open.
McIlroy hit just five of 14 fairways on his way to a 6-over 78 in the first round. He got a close look at some of Erin Hills' notoriously thick fescue, but he wasn't alone.
''You cannot play this golf course if you're not in position off the tee, and I wasn't in position,'' McIlroy said. ''Obviously, I paid the price for it today.''
He had plenty of company. Jason Day also tangled with fierce fescue and had two triple bogeys in his round of 79. Dustin Johnson hit nine of 14 fairways and was 3 over Thursday. Pat Perez swung and missed completely in the tall grass behind the 15th green.
''I just played bad golf, man,'' Day said with a chuckle.
The USGA said Tuesday that overnight storms and more rain in the forecast were making some of the native grasses lay down, which would create such dense rough that it would be virtually unplayable. So it decided to trim the thickest rough on the fourth, 12th, 14th and 18th holes.
The plan drew an indignant response from McIlroy, who usually is quite good off the tee.
''Really? We have 60 yards from left line to right line,'' he said. ''You've got 156 of the best players in the world here, if we can't hit it within that avenue, you might as well pack your bags and go home.''
Fast forward to Thursday, and it sounded as if McIlroy had decided to try again.
''I know if I hit fairways around here, the course is still soft enough you can get it close and give yourself a lot of looks for birdies,'' he said.
McIlroy got off to a nice start with an eagle on the par-4 No. 2, but that was his biggest highlight. He was 6 over on the back nine, including double bogeys on 15 and 17.
The 2011 U.S. Open champion didn't hit another fairway after No. 10.
''They should be wide enough for me to hit it into,'' he said. ''I just didn't hit it into them. Yeah, it was just one of those days. I was just a little bit off.''
While McIlroy brushed aside concerns about the long fescue in the days before the Open, Kevin Na caused a bit of a stir when he posted a video to his Instagram account complaining about the long stuff at Erin Hills.
But Na had little trouble in the first round, shooting a 4-under 68.
''I think people - some of the guys took my social media post kind of the wrong way,'' Na said. ''If you read my post, it says I love the design. I was just trying to show what we have in some spots. And fairways are generous. I said all that. But I guess people don't like to read.
''But I just tried to show what it is. And there are some spots where they're really brutal. And I was just trying to show that.''
Na said he got some support from some of his colleagues.
''They got a kick out of it,'' he said. ''A lot of players were saying thank you, they mowed the fescue because of me. Hey, can you tell them the course is too long, they'll move up the tees. The players get it. And I had a good time.''
---
Jay Cohen can be reached at http://www.twitter.com/jcohenap
---
---