PGA Tour
PGA Tour
Major champions and their major moments
Published
Dec. 13, 2016 10:33 a.m. ET

From 20 feet away, Dustin Johnson was just trying to hit the green. From 190 yards, he was going at the flag. Henrik Stenson made a 50-foot putt across the 15th green at Royal Troon and found as much value in the putt he made from 4 feet on the next hole.
The long and short of every golf season is defined by major championships. This year brought a collapse at the Masters, chaos over a ruling at the U.S. Open, a duel at the British Open and a marathon at the PGA Championship. There were signature shots from each, and a shot that held particular significance to each winner.
Interviews with the four major champions revealed both.
THE MASTERS
Danny Willett was in dire need of a bathroom break for more than obvious reasons. Coming off the 15th green, he saw the large leaderboard that showed him leading the Masters after Jordan Spieth put two in the water on the 12th hole and made triple bogey.
''People were cheering, shouting, `Look, you're leading the Masters.' It probably was good timing for a bathroom break,'' Willett said. ''I locked the door and at least got a minute to myself.''
What followed were the winning shots - an 8-iron to 7 feet and the putt for birdie. On a day that until then had been mostly about Spieth, that was his signature moment.
But there was another shot that stood out to Willett.
He had hit 3-wood toward the pine trees on the par-5 13th in the previous rounds. On Sunday, he was five shots behind and running out of holes, so he opted for driver.
''Because I don't draw it, that's a tough tee shot for me,'' Willett said. ''I stood up there and hit a 5-yard draw and got it down there, and it left us a 5-iron in.''
He still could have made birdie even if he had driven in the trees. He still needed help from Spieth. But pulling off that shot did wonders for his confidence.
''It was one of the real good ones of the week,'' he said.
U.S. OPEN
Four months after his U.S. Open victory, Dustin Johnson still doesn't know the final margin and still doesn't think he should have been penalized for his ball moving on the fifth green at Oakmont. But he won't forget two shots.
The highlight was a 6-iron from 190 yards from the 18th fairway that settled 5 feet away for birdie. Johnson was leading by three, though he said he stopped looking at leaderboards after the USGA told him he might be penalized one shot after the round.
''The wind was off the left. I wanted to hit a cut to the middle of the green and let it drift to the flag,'' he said. ''I knew if I hit it straight, I'd be fine. I hit the shot I wanted. I knew when I hit it close I was going to win.''
He was more excited about the short par-4 17th, where he hit his tee shot into the right bunker. That's where he wanted to be, though he knew the bunker shot would be his toughest. Anything too strong and the ball would go across the green into another bunker. Anything short and it would roll back into the bunker he was in.
It just cleared the lip and was 20 feet short of the hole and set up the par he needed.
''It was not an easy bunker shot,'' he said. ''I was ecstatic when it was on the green. It was a really hard shot. Just really hard.''
BRITISH OPEN
Ask Henrik Stenson for one shot and he can't help but mention six of them. The battle at Royal Troon with Phil Mickelson was that good. Stenson tied a major record by closing with a 63, and his 264 was the lowest 72-hole score in major championship history.
The biggest shot was his 50-foot birdie putt across the 15th green for a two-shot lead.
''I had a long putt on 11,'' he said. ''The greens are fairly slow at links, and sometimes on a long putt you're taking it back and think, `This is too much,' and I decelerated on the putt and came up 6 feet short and ended up three-putting. I looked at the hole during my practice strokes and said, `It doesn't matter how it feels, just commit to whatever length of stroke you're making.' It felt like a bit of a slap shot when I hit it. It dropped over the edge at perfect pace.''
As for that one shot of special significance? He nearly went hole-by-hole for the entire weekend until settling on No. 10 in the third round.
Mickelson had a one-shot lead when Stenson got in trouble off the tee and had 35 feet left for par. He holed it to stay one behind, and after a pair of two-shot swings on the par 3s on the back nine, the Swede had a one-shot lead going into Sunday.
''That one kept the momentum,'' Stenson said of his par putt. ''That one kept me in the ball game.''
PGA CHAMPIONSHIP
Jimmy Walker was walking toward his third shot on the par-5 17th in the final round at Baltusrol when he saw that Jason Day failed to make birdie in the group ahead of him. Walker was still two shots clear of the No. 1 player in the world. That's when he turned to caddie Andy Sanders.
''I said: `This is it. I birdie this and it's over, we win. Let's do it now as opposed to doing it on the last hole.' That was the goal, to birdie right there,'' he said.
He made birdie from 8 feet, but only after he backed off twice upon hearing the cheers of Day's approach to the par-5 18th that set up eagle.
Walker held on to win by one, ending a 36-hole Sunday caused by rain delays.
He found the confidence to win earlier Sunday during the third round with what looked like an ordinary shot into the sixth green.
Walker said he had been horsing around with his two sons the night before and tweaked his neck. During his warmup for a marathon final day, he felt pain from the right side of his neck when he turned in that direction, though it didn't affect his swing. Even so, he was conscious of it and hit some loose shots being overly protective.
That changed at No. 6.
''I said: `Dude, it's not hurting. Get over it. Let's go play,''' Walker said. ''I hit a great 7-iron to 5 feet and made it. And that was the shot that started to right the ship. It was quality golf after that.''
---
---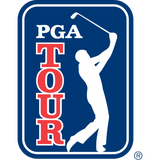 Get more from PGA Tour
Follow your favorites to get information about games, news and more
---