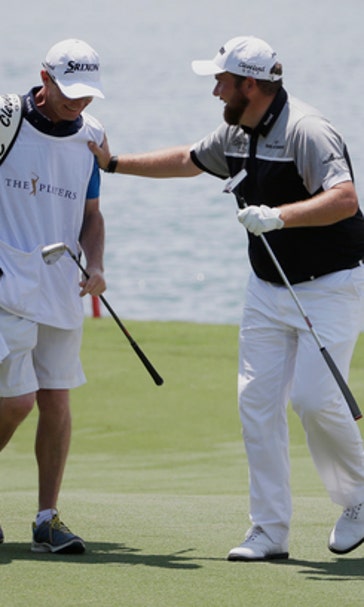 Lowry sets back-9 record with a 29 to turn fortunes
May 12, 2016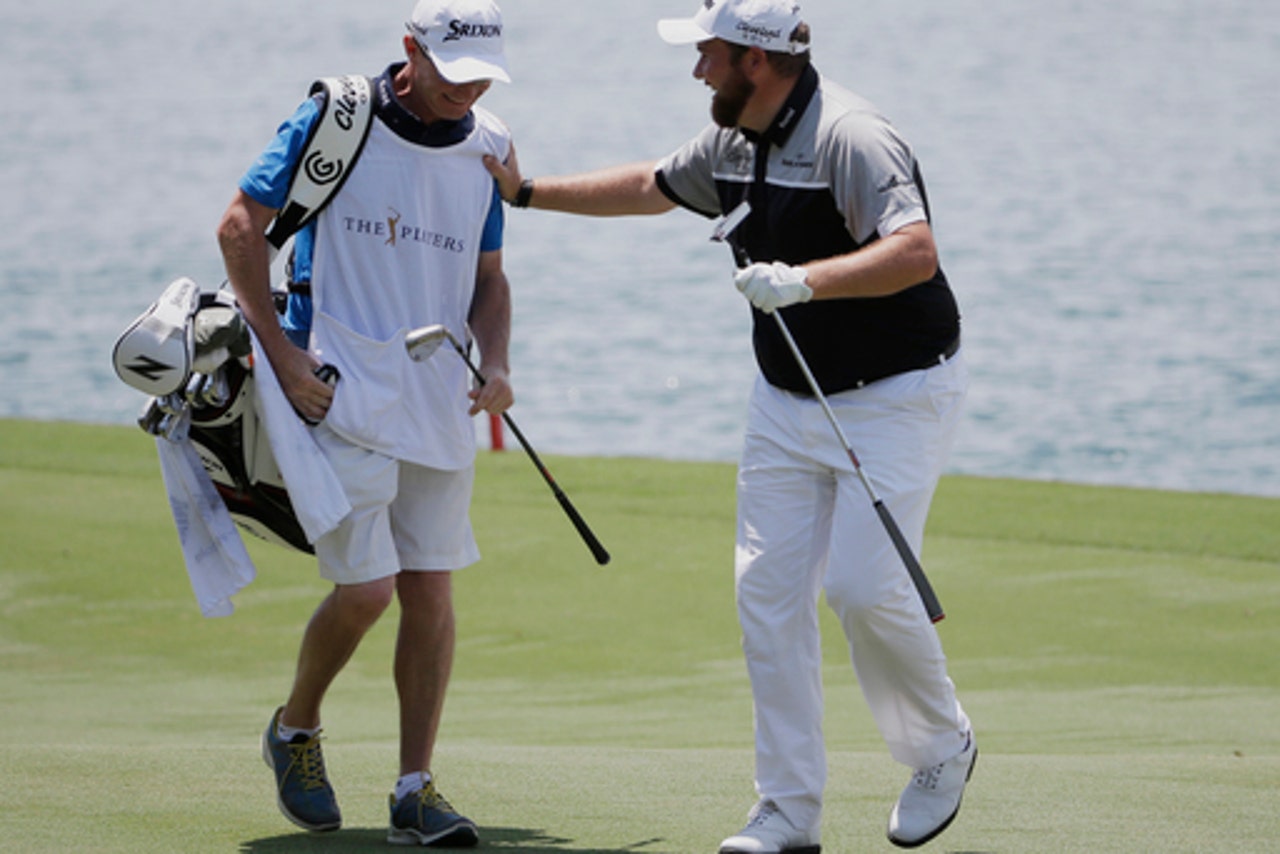 PONTE VEDRA BEACH, Fla. (AP) Shane Lowry was dreading the opening round of The Players Championship. He wound up in the record book.
Lowry thrives on confidence, and he hasn't had much lately. And the practice rounds this week didn't help, particularly on Wednesday. The Irishman had what he described as a meltdown during the back nine and ''I almost wasn't looking forward to the week.''
The front nine brought one birdie, one bogey, seven pars and no momentum. The back nine was a performance never seen.
Lowry became the first player to break 30 on the back nine of the Stadium Course at the TPC Sawgrass. He had five birdies and an eagle Thursday, and even missed two birdie chances from about 10 feet. Even so, he shot a 29 and wound up with a 65, just two behind leader Jason Day.
''I had a chat with my coach and I picked some good targets out there and hit some good shots and managed to hole a few putts, which is key for me, and something I haven't been doing recently,'' Lowry said. ''So it was nice.''
The previous record for the back nine was 30 accomplished by 15 players, most recently by Geoff Ogilvy two years ago.
It started with a 35-foot birdie putt on No. 10, followed by a chip-in for eagle from left of the green. Lowry holed a pair of 6-foot birdie putts on the next two holes, had a simple up-and-down for birdie on the par-5 16th and closed out his record nine with a 12-foot birdie on the 18th.
And he didn't even know he set a record.
''I've just been told that's the first time it's ever been done,'' Lowry said. ''It's probably as good a golf course as we play all year. It's a proper test of golf. And to go out and do it on that nine was nice.''
It was surprising based on how he felt Wednesday.
''I was losing the head. I was almost thinking, `What's the point of being here?' I felt like I was playing poorly and I was struggling on the greens,'' he said.
He was playing with Graeme McDowell on Wednesday, who noticed he was standing too close to the ball and suggested he move an inch or so away.
''And for some reason, it just felt like it was easier to see my lines,'' Lowry said.
Still to be determined is whether that carries over the next three days, though it was a great start. Lowry's hope was just to get to the weekend to get four rounds in before going home for the Irish Open.
---
EIGHT WAS ENOUGH: Adam Scott was bogey-free and headed toward a solid start in the afternoon until two bad swings that were penalized severely, as can happen at the TPC Sawgrass.
He was 3 under for his round when he hit 2-iron off the 18th tee that was too far left and found the water. And then it got worse. His next shot went right, reached a cart path and then kept bouncing until it was some 60 yards beyond the green. Scott tried to play a lofted pitch, but from that angle, it rolled down the slope of the green and into the water. And then he three-putted for a quadruple-bogey 8.
Scott had a 73 and headed into Friday below the cut line.
''I was not far from an OK round with nothing exciting happening, and then it all happened,'' he said. ''It was far too exciting on the last.''
He was shocked, in part because of the 8, and in part because of where the ball wound up. Scott figured he would be up by the grandstand. Asked if he could have played his fourth shot away from the green to avoid the water, he shrugged.
''That's not something ... there's not a good understanding of coming from 60 yards behind the green,'' he said. ''I don't practice that shot much.''
---
WHEN AN ISLAND IS MORE ABOUT LAND THAN WATER: Thousands of fans looking for a little excitement on the island-green 17th hole were disappointed.
The wind was only a rumor in the morning, increasing to about 10 mph in the afternoon. The green was relatively soft, and the pin position was front right. With the par 3 playing only 123 yards, it wasn't the terror it can be.
Only six players hit tee shots into the water. That's the fewest for the weekdays rounds since there were six water balls on the 17th in 2003, the year the PGA Tour began keeping such data.
---
NICE TOUCH: Branden Grace was facing a tough drive on the par-4 seventh hole when he was distracted by sudden noise from the gallery. He gathered himself and got back over the shot when the standard-bearer, a junior golfer, dropped the sign and grabbed it before it hit the ground causing Grace to back off again.
She was embarrassed, especially with everyone turning to look at her.
Jordan Spieth, coming off his second straight bogey, reached over and touched her elbow to get her attention. He smiled and whispered to her, ''I've seen that happen a lot. Don't worry about it.''
---
DIVOTS: Aaron Baddeley opened with a 69. He was the first alternate and got into The Players when Webb Simpson withdrew on Tuesday to get back to North Carolina for the birth of his daughter, Mercy. ... Jason Day is trying to become only the third player to capture The Players Championship as No. 1 in the world. Tiger Woods did it twice (2001, 2013), while Greg Norman was No. 1 when he won in 1994. David Duval went to No. 1 by winning The Players in 1999. ... Defending champion Rickie Fowler was 2 under for his round until he tried to punch a shot under the trees and onto the 18th green. It went through the green and into the water, and he made double bogey to open with a 72. The Players has never had a back-to-back winner.
---