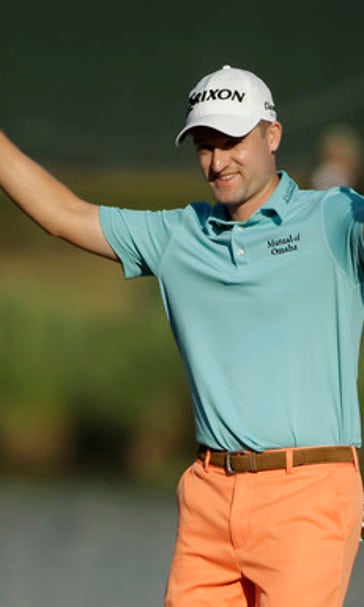 Knox goes from in the mix to in the water at island green
May 14, 2016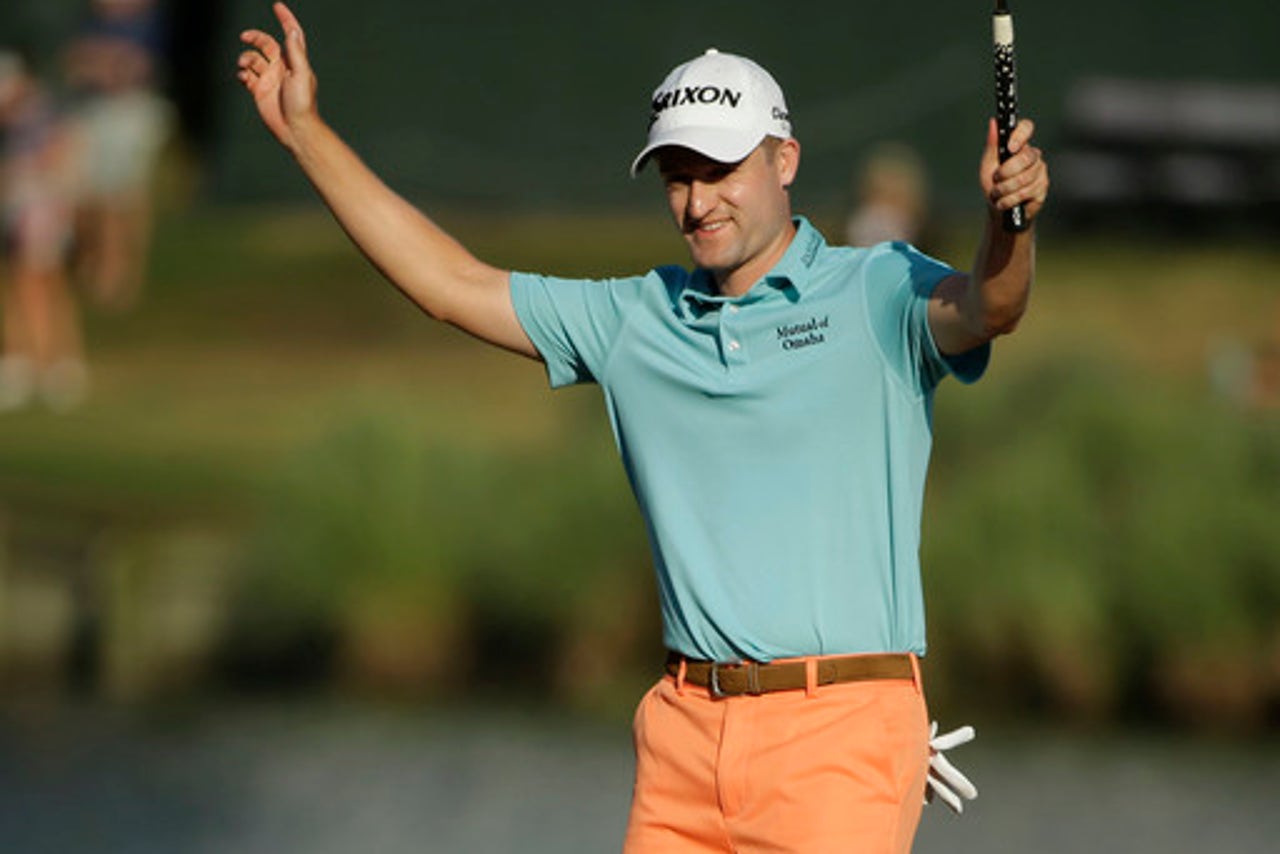 PONTE VEDRA BEACH, Fla. (AP) Russell Knox saw the flag on the front part of an island when he stood on the 17th tee, knowing another birdie would keep in the hunt Saturday at The Players Championship. Instead, he became the latest victim of the most notorious par 3 in golf.
''An epic fail,'' Knox said.
The first tee shot came up just short.
Splash!
The second shot from the tee was a shank that never had a chance.
Splash!
He went to the drop zone to face a shorter shot, and it didn't matter.
Splash!
The good news? He holed an 8-foot putt to make a 9.
''I had no idea what I was going to make,'' Knox said. ''I ended up making an awesome putt for 9. After I was walking through the tunnel (toward the 18th tee) I was like, `Whoa, that was to avoid a 10.'''
That he managed to keep a self-deprecating sense of humor speaks to the nature of Knox and his blend of hard work and humility. But this wasn't easy to take. He has lived here since leaving Scotland to play at Jacksonville University. He had plenty of support in the gallery - before and after his 9 - with his profile rising after he won a World Golf Championship in Shanghai last fall.
Even so, this was a shock.
In the 10 rounds he had played at the TPC Sawgrass before Saturday, the PGA Tour said Knox had hit the green eight times and just missed it the other two. He had never hit a shot in the water, at least in competition.
''The only time I've ever hit it in the water, I did it on purpose the week before the tournament two years ago, because I had never hit in the water before,'' he said. ''That's the first, second and third time I've ever done it.''
It's a simple shot, usually not more than a wedge or a 9-iron, except that it's an island. And for players at the highest level, even the island isn't that big of a deal.
''But it's a different story once you've hit two in a row in the water,'' he said. ''The green felt like it was the size of a quarter.''
The 9 ruined what otherwise was a solid day. Knox wound up with an 80. More damaging was his positon on the leaderboard, going from a tie for sixth to a tie for 40th with his bogey on the final hole.
''Until you're in that position, you don't understand what it feels like,'' Knox said. ''I thought I hit a good first shot. I thought I'd stuffed it. And then after that, I mean, it just goes so quickly. It's hard to describe how you feel. Your whole body is like ... your blood is just pumping through your brain.''
He gets another crack Sunday, though it doesn't sound like it will be any easier.
''I'll be terrified, probably,'' he said.
It wasn't the highest score on the 17th hole. Bob Tway was four shots out of the lead in 2005 when he four shots in the water and made a 12.
---