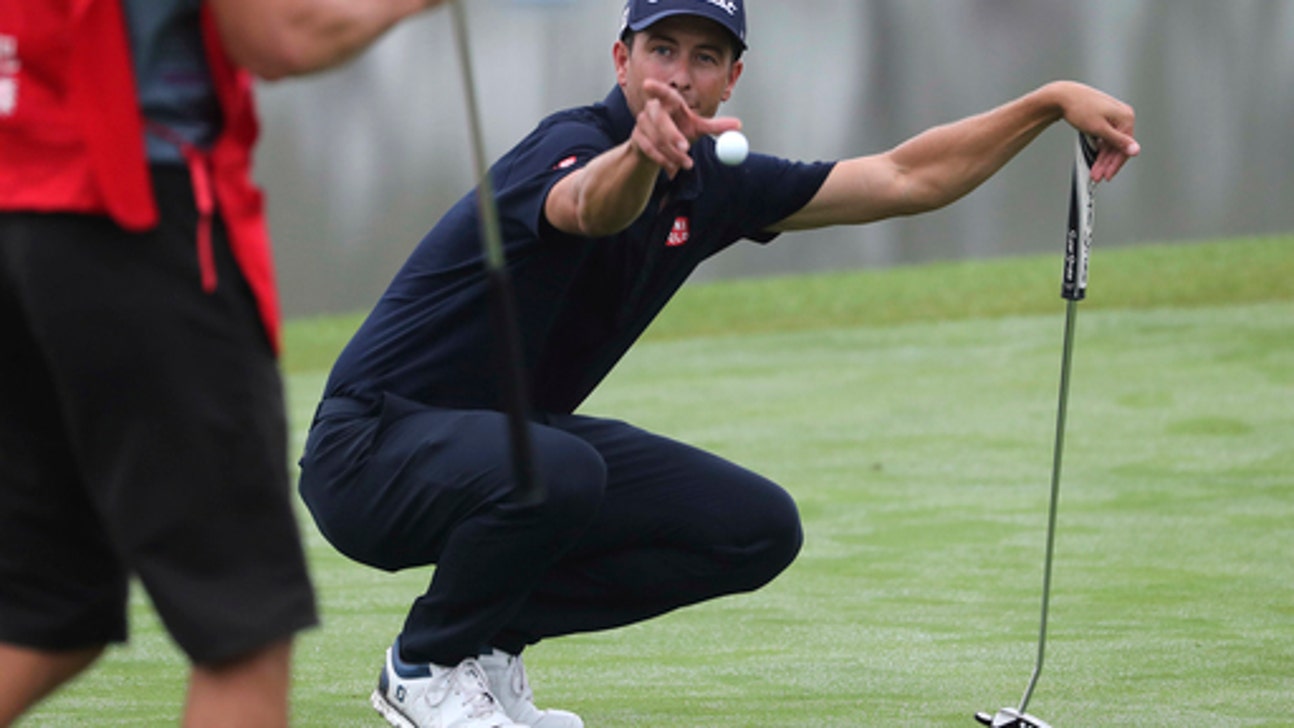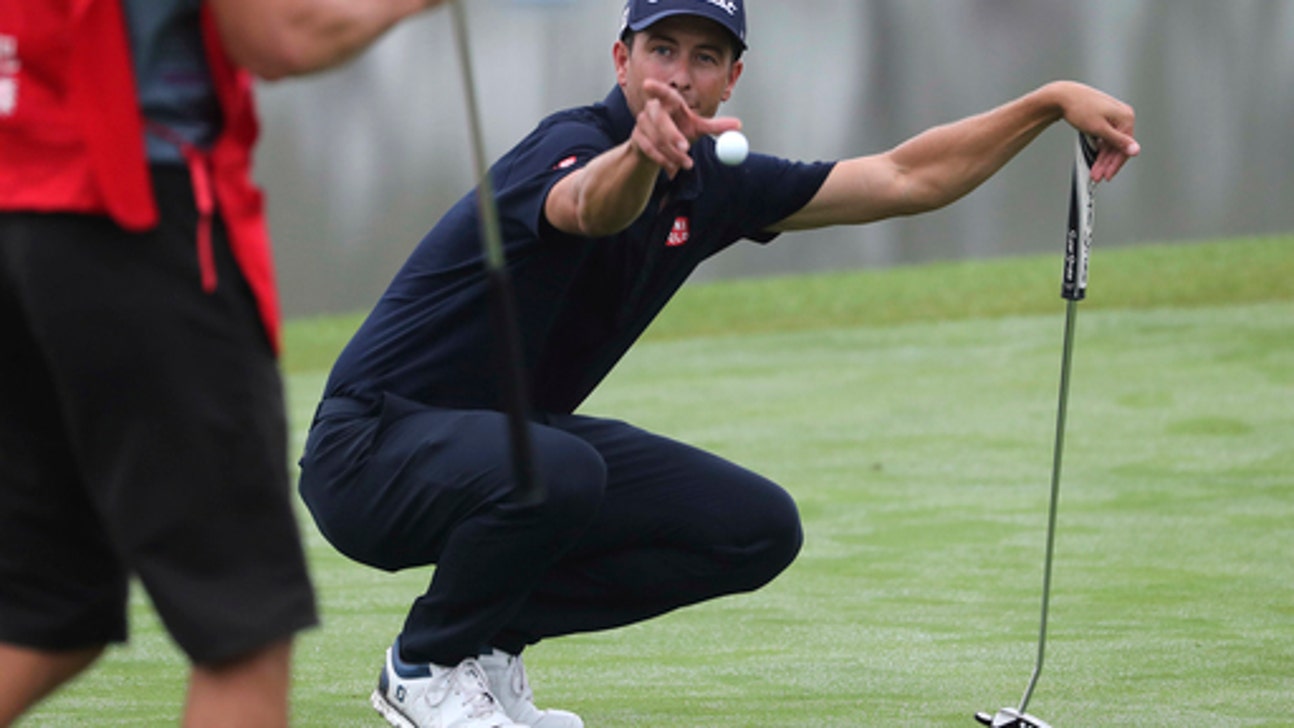 Journeyman leads Australian Open by 1 shot after 2nd round
Published
Nov. 18, 2016 10:02 a.m. ET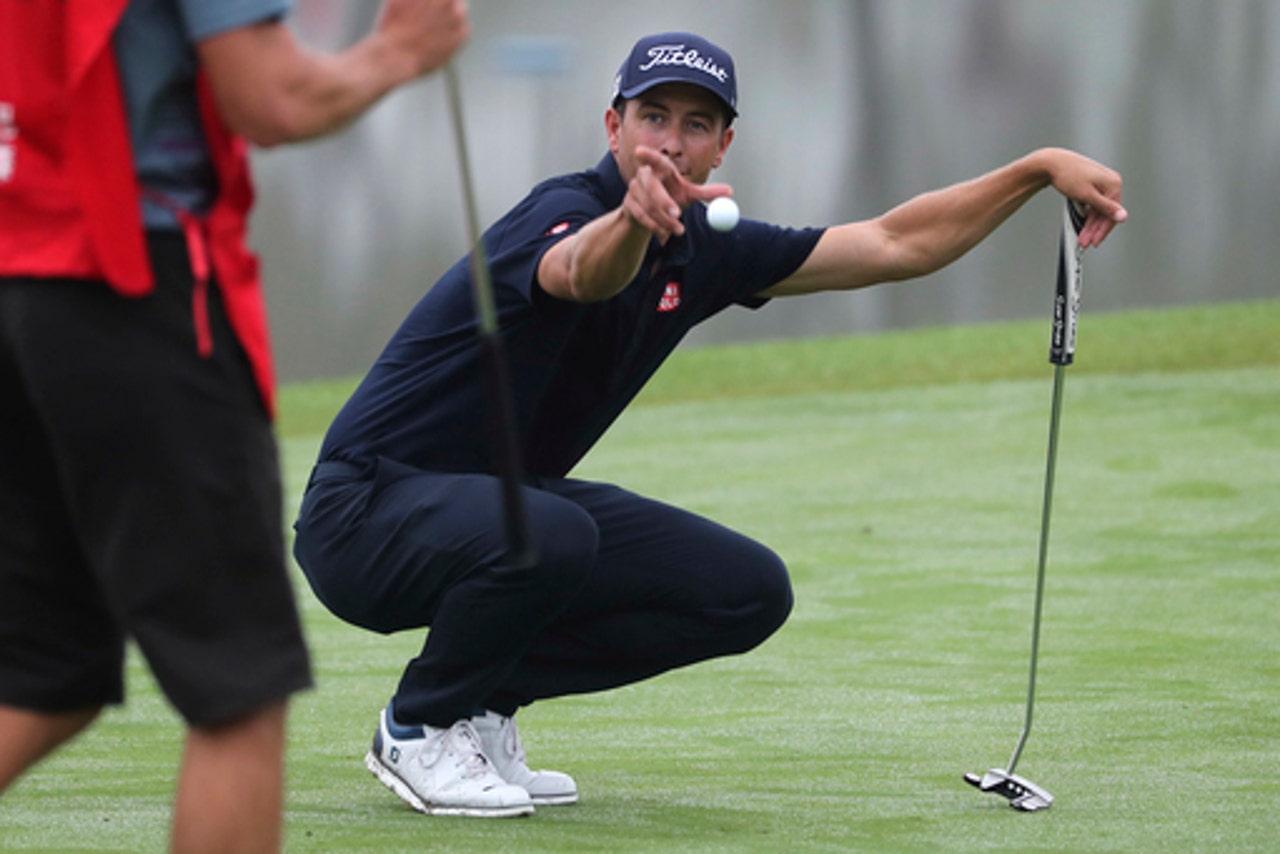 SYDNEY (AP) Unheralded James Nitties played his last nine holes in 29 to snatch a one-stroke lead halfway through the Australian Open and compatriot Adam Scott matched that 7-under 65 on Friday to surge into contention for his second national title.
Nitties was at 9-under-par 135 overall, one ahead of New Zealand's Ryan Fox, who has carded 68-68.
Nitties, ranked 732 in the world, said he's struggled to keep his professional career alive.
''I've been everywhere. It's been a pretty rough last three years,'' Nitties said. ''My game hasn't really changed much but you're staying in hotels which have cockroaches running around.
''It's fine when you're a junior and when you just turn pro. It's exciting. As you get older and you experience more, it's a real battle. It's not a fun feeling but a lot of people have middle-class jobs and they have to work 60 hours a week.''
Scott was two shots back in a tie for fourth place at 6 under, having rallied impressively after an opening 73 at Royal Sydney. He shot 30 on his back nine on Friday, and the 2009 winner said he must play aggressively on Saturday.
''Another day around even par and I'll probably miss the cut, so, there's no option but to play well,'' Scott said. ''It was a good second nine holes really and I finally just got a bit of rhythm happening out there.''
American Jordan Spieth remained in strong contention after two rounds, shooting 70 to be in a tie for ninth place at 5 under.
Fox is the son of former New Zealand rugby international Grant Fox, who has often been his caddie throughout his professional career. He has teamed with South African bagman Dean Smith, who caddied for An Byeong-hun when he won the BMW PGA Championship on the European Tour last year.
''We work really well together,'' Fox said. ''It's his first time down here, and he won with An Byeong-hun around Wentworth last year so he's got some experience in the lead and I'm sure that'll help over the weekend.''
Rhein Gibson of Australia holds outright third place at 7 under after a 66. Gibson is famous for shooting the lowest round in professional golf - a 16-under 55 - at River Oaks Golf Club in Oklahoma in 2012.
He said he would trade that record for a win in his national open.
''A trophy, that's the missing part,'' he said. ''Every year I've kind of gotten better and I'm in a good position heading into the weekend. Eventually I'll win one, I hope.''
---