PGA Tour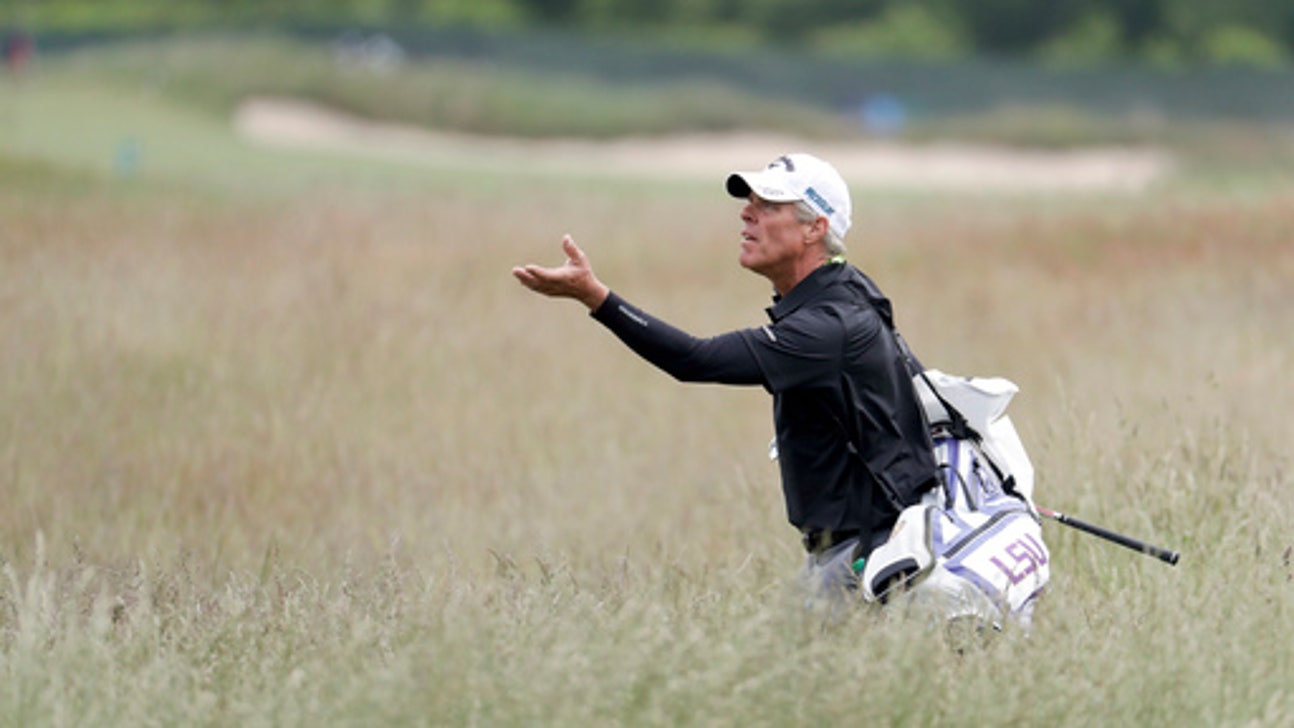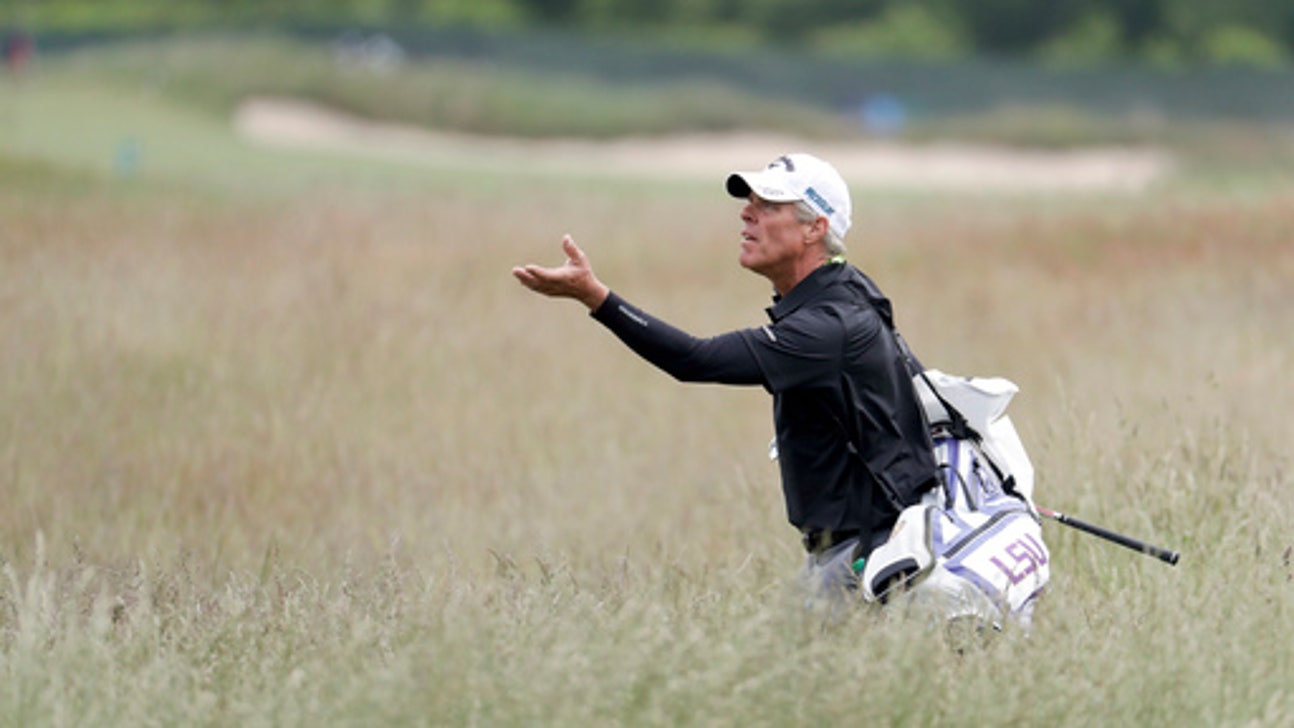 PGA Tour
Johnson shares lead in a US Open that plays like one
Updated
Mar. 4, 2020 1:56 p.m. ET
SOUTHAMPTON, N.Y. (AP) The U.S. Open lived up to its reputation in the return to Shinnecock Hills.
So did Dustin Johnson.
Fresh off a six-shot victory last week, Johnson managed all aspects of his game Thursday on a classic U.S. Open course that required nothing less. He wasn't perfect, but he was under par - barely - and shared the lead at 1-under 69 in an opening round of strong wind, high anxiety and scores that made this feel like a U.S. Open again.
''You had to focus on every single shot you hit - putts, everything. It was just difficult all day,'' Johnson said. ''Every day out here is going to be difficult.''
It was plenty tough for Tiger Woods, who started with a triple bogey and added a pair of double bogeys on the back nine for a 78.
Phil Mickelson, Rory McIlroy and Jordan Spieth - the only three active players with three legs of the career Grand Slam - made only six birdies among them. They were a combined 25-over par, with Mickelson the low man in the group at 77.
Johnson, Ian Poulter, Scott Piercy and Russell Henley were the only players under par. That's a sharp contrast from last year at Erin Hills, where 44 players broke par in the opening round to set a U.S. Open record.
Jason Dufner nearly joined them. He settled for a 70 with no complaints.
''I think it's in fifth place,'' he said. ''So beat about 151 guys.''
Most everyone else felt beat up on a course where wind that gusted to 25 mph made the fairways shrink and the rough look even taller. McIlroy needed a dozen people help him find a tee shot in the rough. He found the next shot on his own because he advanced it only 6 feet. Mickelson asked an official if there was a rule that allowed a player to see the ball as he was trying to hit it.
''People talk about the fairways are `more generous' for an Open,'' Charles Howell III said after a 71. ''When the wind starts blowing this way, they're not generous.''
Woods ran into problems on the short grass - it took him three shots to reach the putting surface behind the first green on his way to a triple bogey, and he four-putted on No. 13 for the first of successive double bogeys.
''It was pretty evident nobody was making any birdies in the morning - lots and lots of bogeys and `others,''' Woods said. ''My game plan was not to make any `others,' and I made three of them. So didn't do very well there.''
Piercy, the last man in the 156-man field as an alternate from qualifying, was so disgusted with his game in his final practice round that he walked off the course. He dropped only two shots, both on par 3s, and was the first to post a 69. Poulter also played in the morning, while Johnson and Henley played in the afternoon as the wind reached its full strength.
Henley was the only player to reach 3 under at any point, and he promptly gave that back with a double bogey on No. 10.
Even those at 71 felt as though they put in a hard day's work, a group that included Justin Rose and Henrik Stenson.
''It's a different kind of enjoyment, right?'' Rose said. ''I enjoy the battle. I enjoy the fight. I enjoy the grind, really. When you get a bit cut up and bruised, it can change pretty quick.''
Johnson holed medium-length putts for birdies, a few nervy, short putts for par and picked up a bonus when his shot from a front bunker on the par-4 eighth rattled and rolled into the cup. He also got a break on the fifth hole. The only way he found his ball in the rough was that former PGA champion and Sky Sports reporter Rich Beem stepped on it. He still made bogey, but it beat having to go back to the tee to play his third shot.
It didn't take long to figure out what kind of test this was going to be, with the 15 flags atop the grandstand next to the 18th green already flapping as the first group teed off, and they were crackling by the afternoon.
Spieth missed a 4-foot par putt on No. 10 to start his round, and then tried to get that shot back by playing a bunker shot at the flag on the par-3 11th. It trickled over the green and down the slope, and Spieth didn't get back on the green until he played three more shots. He salvaged a triple bogey and shot 78.
McIlroy was 10 over after 11 holes.
From the middle of the first fairway, Woods went long over the green. He chipped once and it rolled back down the hill. Another try, same result. Finally, he rapped his putter up the hill and by the hole and missed the putt. He held it together until a four-putt on No. 13, the last three of those putts from 6 feet.
''Shoot something in the 60s tomorrow, and I'll be just fine,'' Woods said. ''I just think today was the toughest day we'll have all week. But then again, I think they're going to let these greens firm out a little bit. They'll start to pick up a little bit of speed, and it will be a good U.S. Open again.''
That already appears to be the case.
The U.S. Open has gone to new courses two of the last three years, and Jack Nicklaus is among those who feared it had lost its identity. Even with wider fairways, Shinnecock Hills resembled a U.S. Open course from past years. And it played like one.
---
---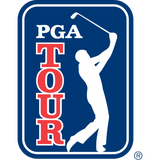 Get more from PGA Tour
Follow your favorites to get information about games, news and more
---